Thanks to the Merge, Ethereum became more energy-efficient but the scaling improvements and better fees are still yet to come. While Ethereum was struggling with these issues, other blockchain were building solutions and by now, are Ethereum's competition. The ChangeHero team prepared an overview of 15 popular blockchains that even in 2022 show results on par with the "world computer".
Solana
One of the first "Ethereum killers" is Solana. The main advantage of Solana in comparison to Ethereum is its amazing throughput: 65,000 transactions per second. This speed is achieved due to the combination of PoS and unique Proof-of-History consensus algorithms. Ethereum team claimed that after the merge they planned to reach an even higher speed. Unfortunately, it was revealed that a move to proof-of-stake won't significantly increase the Ethereum transaction speed, and it will take more time for Ethereum to outperform Solana.
Moreover, Solana transaction fees are much lower than Ethereum. Its Solanart NFT marketplace gained a lot of attention and was rapidly growing over the course of this year.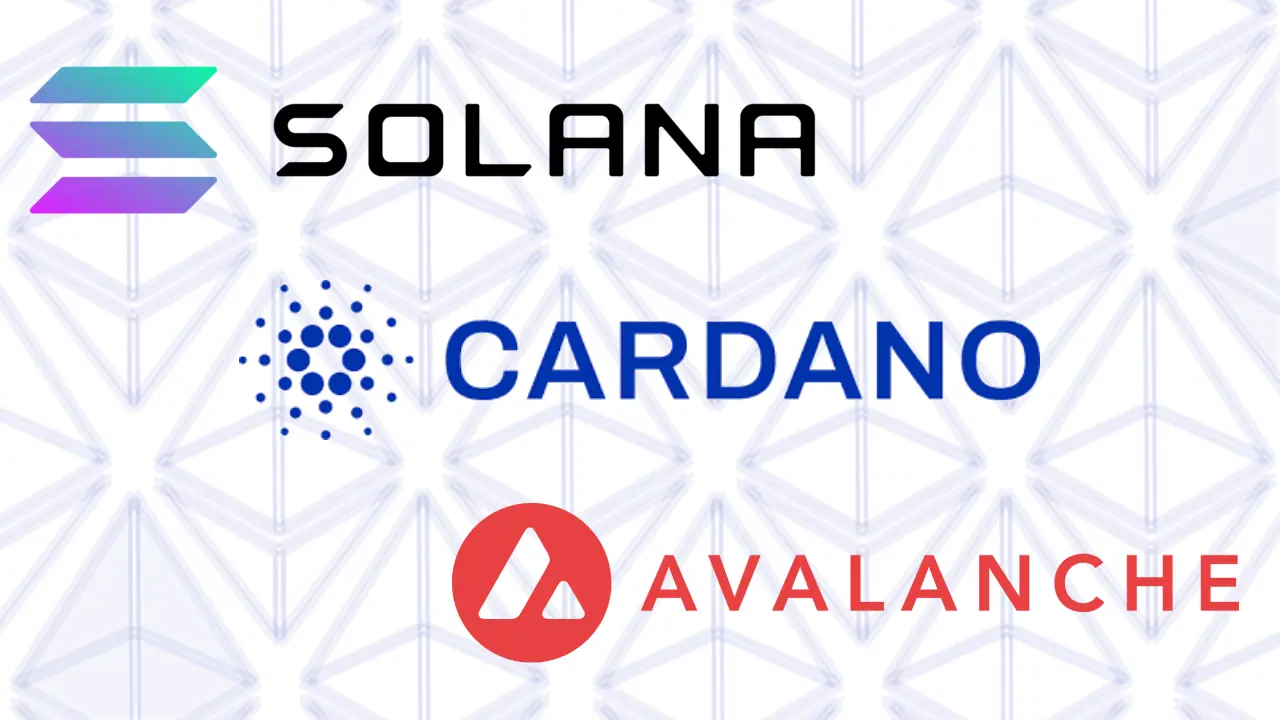 Cardano
Like Ethereum, Cardano has gone through an upgrade recently, too — Vasil Hard Fork. Thanks to this upgrade, Cardano becomes one of the excellent alternatives for Ethereum, as it's focused on improving the Cardano network for developers and for ordinary users at the same time.
Developers will like the improvement of usability and capabilities of the Plutus smart contract language. The changes will make it possible for developers to design blockchain-based apps more easily. Ordinary users will get an increased speed of transactions, more security, and a trustful blockchain.
Moreover, Cardano is often called a "research-driven project", as it has a strong and professional team behind it with a scientific approach to the development of the network. And they aim to build a long-term roadmap.
Avalanche
Avalanche is ready to knock Ethereum off its throne, too! Avalanche is a platform for creating blockchains and decentralized applications, NFT games, and other projects exploding in popularity. It solves such problems of old networks as high transaction fees and scalability.
The cryptocurrency uses its algorithm based on PoS — Avalanche Consensus Protocol. Each application of the ecosystem runs on a separate subnet, and since there is no competition for resources, the transaction speed increases even with low fees. According to the team, Avalanche processes up to 6,000 operations per second.
Compared to ETH, its native token AVAX is limited in supply, and fees are automatically burned. Meaning the token is getting scarcer with time.
Polkadot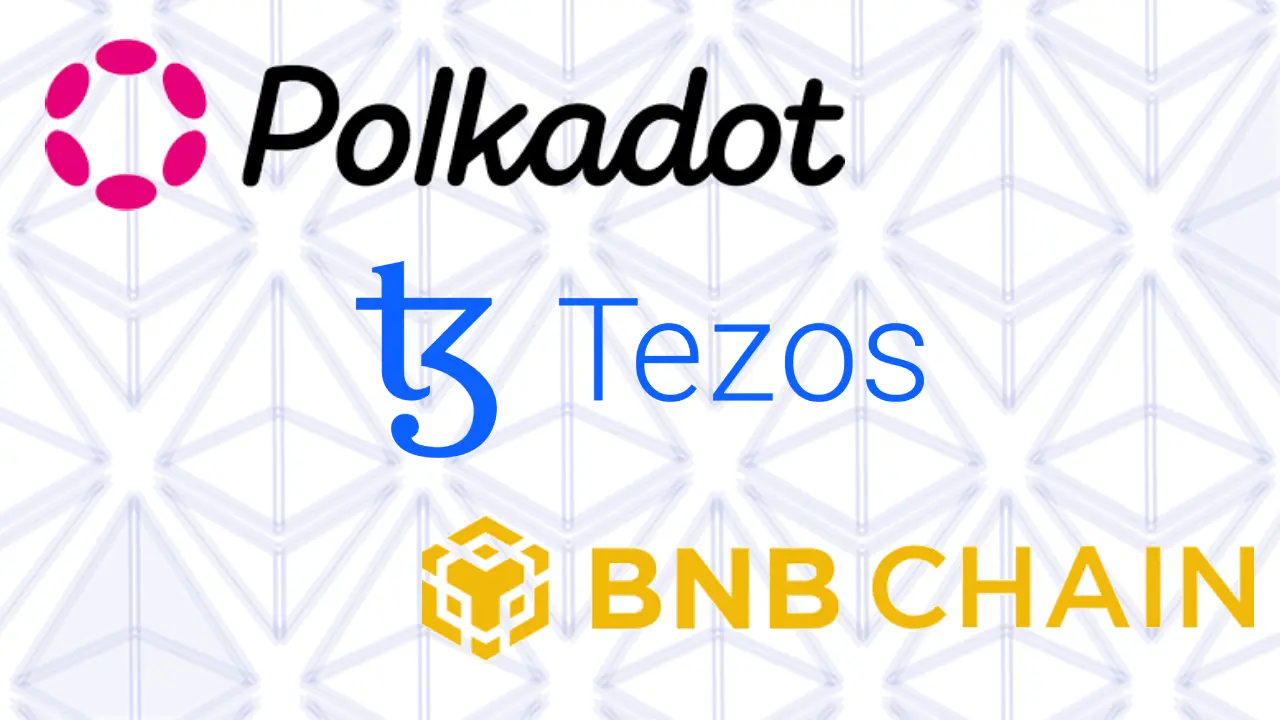 Polkadot is one of the most excellent Ethereum alternatives. First and second-generation networks, including Ethereum, cannot process large amounts of data. Polkadot aims to solve the scalability problem with the help of scalable multichains which bridge several chains and connect isolated networks.
On CoinMarketCap Polkadot is ranked 12th, what makes it one of the top projects in the industry. Moreover, Polkadot supports NFTs and dApps, which remains interesting for crypto lovers.
Tezos
Perhaps the main advantage of Tezos is that it was built with a self-amending feature. For a traditional blockchain such as Ethereum, it is often necessary to create a hard fork to make significant changes. The problem is that hard forks can be not the most elegant way to develop the system and can even split the network. The advantage of Tezos is that the network can be updated without a hard fork. This provides long-term stability to the platform.
Additionally, Tezos is trusted by major European financial institutions, including Crypto Finance AG and the Central Bank of France. These organizations use the Tezos blockchain to create a digital currency.
Binance Smart Chain
Binance Smart Chain (BSC) stands not so far from Ethereum. Start with the fact that today its native token BNB is ranked 4th according to CoinMarketCap.
Moreover, BSC developers used the Go Ethereum (Geth) protocol, which has a lot in common with the Ethereum blockchain, as the starting point for building BSC. However, BSC developers have made significant changes. The most radical of them was the BSC consensus mechanism, which enables cheap and fast transactions.
Also, in February 2021, Binance launched a beta version of its payment service Binance Pay, which should become a crypto-native alternative to PayPal. People appreciate its functionality, so it makes the BSC a perfect network for everyday payments.
EOS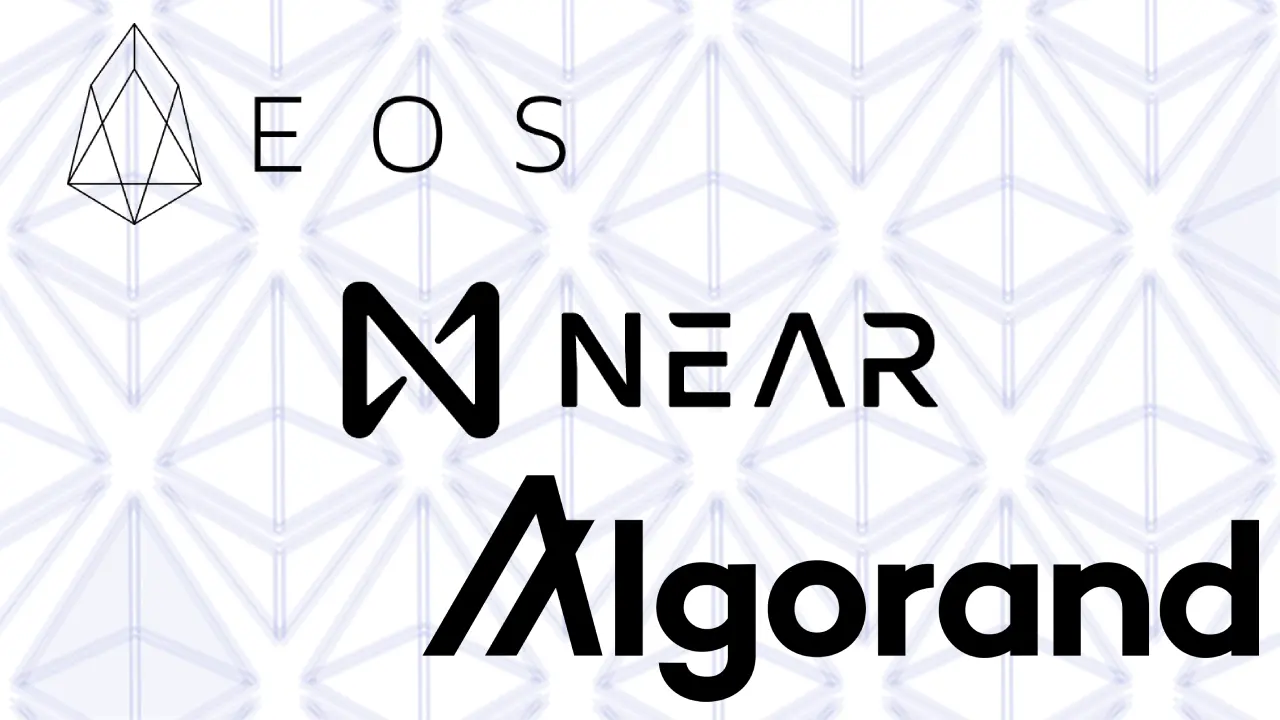 EOS is an open-source platform for DApp development developed by Block.one. The project team strives to reduce costs and speed up financial transactions within the network. It has a simple and user-friendly interface, and a very high (up to 100,000) transaction processing speed, which can be a very attractive quality for users.
EOS uses Delegated Proof-of-Stake and stake-weighted voting. It means EOS coin holders not only can stake it to get rewards but also vote in proportion to their stake.
The main innovation of EOS is the creation of unique software with which any programmer can launch a decentralized application.
Near Protocol
Scalability is a key feature in Near protocol. This Ethereum killer solves the scalability problem with the Nightshade technology, with which transactions are processed in chunks, similar to sharding. Sharding in Near helps to avoid network overload.
Many developers prefer Near to Ethereum because of lower fees, high transaction speed, and ample opportunities for the development of their applications.
Also, Near is trusted by major market players, that's why it got investing support from the largest foundations like Pantera Capital, Blockchain Change, Distributed Global, Electric Capital, and Libertus.
Algorand
Algorand aims to offer faster and cheaper transactions than its competitors and is therefore also one of the best Ethereum alternatives. To achieve this, they use the Pure Proof-of-Stake consensus mechanism, in which stakeholders are chosen randomly and secretly, depending on the size of their stake. Unlike most Proof-of-Stake (PoS) consensus mechanisms which select a few nodes to participate in transaction verification, PPoS ensures that most of the network is involved in the process.
Algorand is supported by a great team. It was founded in 2017 by Silvio Micali, a professor at the Massachusetts Institute of Technology (MIT). He is an honored academician with many awards, including the Turing Prize.
Moreover, blockchain developers can use Algorand to create DeFi applications, NFTs, and decentralized applications (dApps).
Fantom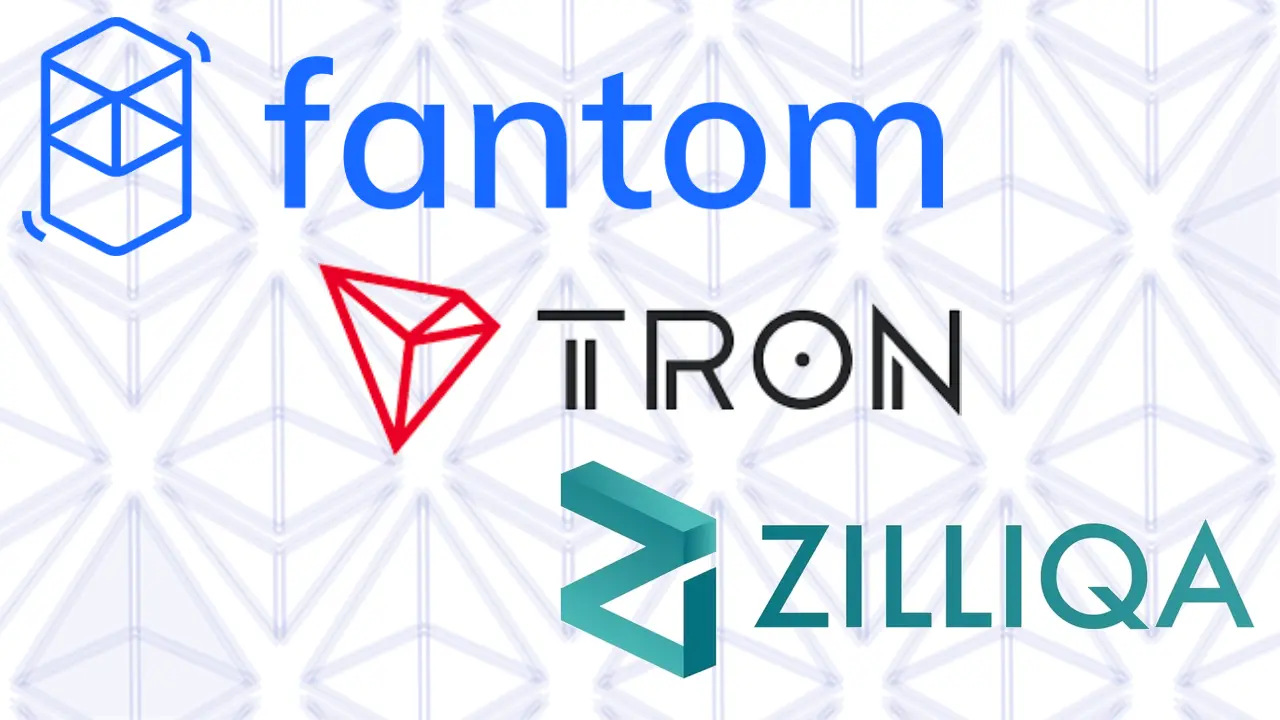 Fantom is a decentralized network and a competitor to Ethereum that provides an original solution to the sore subject of scalability. Thanks to the structure and unique technologies, the ecosystem allows for up to 300 thousand transactions per second.
While Ethereum utilizes a single blockchain infrastructure to run decentralized applications, which inevitably slows it down, many other networks can be integrated with Fantom.
The project cooperates with various organizations. For example, it was invited to Dubai Sports City. Fantom developers will contribute to a local project to create a city of innovative technologies.
TRON
Speaking about Ethereum competitors, I cannot fail to mention TRON. This is a platform designed to provide ownership rights to digital content owners with the opportunity to receive fair compensation for their work without the expense of middlemen. Moreover, at the moment of writing, TRON is in the TOP 20 in terms of capitalization and intends to come close to Ethereum.
Moreover, the TRON team has big plans for the future, as the roadmap of the platform has been laid out until 2027. Not all projects can boast of such long-term planning. The main future updates are the creation of a decentralized platform for gaming, as well as monetization based on community growth.
Zilliqa
Zilliqa is a public blockchain that honors decentralization principles. It's not a direct competitor to Ethereum but can be a good alternative due to being capable of processing thousands of transactions per second.
Zilliqa fundamentally changes the blockchain's approach to consensus building. Scaling occurs with the increasing network size as more nodes join the network. Theoretically, there is no limit to the number of transactions that Zilliqa can process per second. Practically, however, depending on the number of nodes in the network, Zilliqa can process tens or hundreds of thousands of transactions per second.
Ripple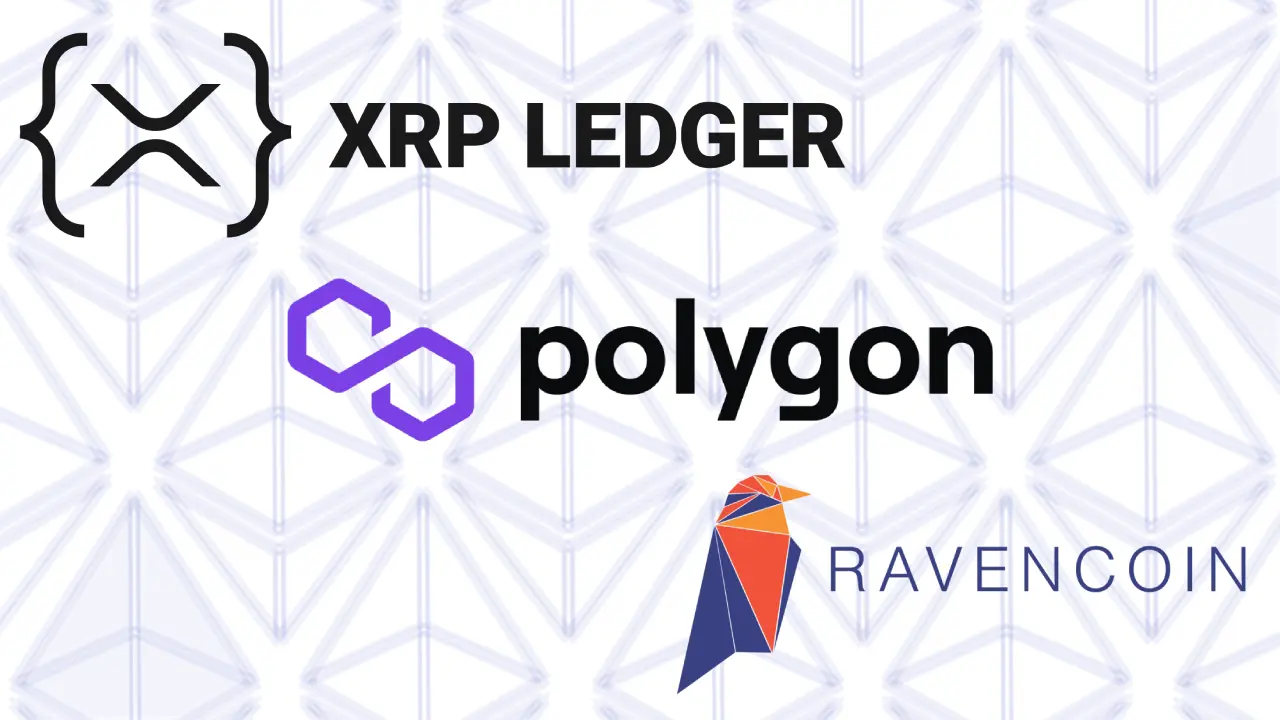 Ripple and its blockchain XRPL are also significant players in the crypto market and can compete with Ethereum. Start with the fact that it has a strong and experienced team of professionals behind it, including the CEO Brad Garlinghouse, who previously held senior positions at Yahoo.
The company is well-funded, as it is supported by several well-known investors. One of the interesting Ripple products is a RippleNet. It's a payment solution system for banks and other financial institutions that can use XRP as a global currency-a bridge between various fiat currencies.
Polygon
Polygon is another alternative for Ethereum, and that's reasonable! While it operates using the Ethereum blockchain, Layer 2 solutions like Polygon can provide a more cost-friendly and quicker blockchain with the help of such technology as a sidechain.
How does the sidechain work? The sidechain is separated and combined with the main blockchain. It has two-way communication, thanks to which users can make transactions on another blockchain and return to Ethereum for final validation. As a result, Polygon users get access to increased speeds and lower fees without compromising security, as all transactions are eventually added to the decentralized Ethereum blockchain.
Ravencoin
After Ethereum switched to Proof-of-Stake in September, many miners are in search of other blockchains with profitable mining to redirect their vacated computing power. Ravencoin can be a great solution for them, as it's available for mining and it's in the top 100 cryptocurrencies according to CoinMarketCap.
Ravencoin is a digital peer-to-peer (P2P) network, launched in 2018 and based on the PoW model. It offers tools for decentralized applications and the possibility of issuing tokenized assets and even NFTs.
Conclusion
Do you think any of the blockchains we reviewed will reach the level of adoption Ethereum sees? Let us know in the comments in the social media!
Read more about these projects and more about all things crypto and blockchain in our blog and in ChangeHero's social media: Twitter | Facebook | Reddit | Telegram
---
Learn more:
Quick links: