This week we have experienced both the anxiety of correction and the joy of a renewed market rally. The markets these days are less prone to reacting to cryptocurrency news, but not entirely resistant. What events were occupying the mind of the community for the past seven days? We have a look and recap Bitcoin and Ethereum news, as well as the market changes.
ChangeHero Updates
DOT Support

This week, ChangeHero has enabled full native support for Polkadot token DOT. It means users now can swap any cryptocurrency with DOT on our website and in platforms where ChangeHero is integrated. Enjoy all the perks of ChangeHero — no login, easy and fast swaps, best rates — while exchanging DOT.
Now let's move on to recounting the news. As usual, we start with a Bitcoin digest and price update.
Latest Cryptocurrency News
Bitcoin Digest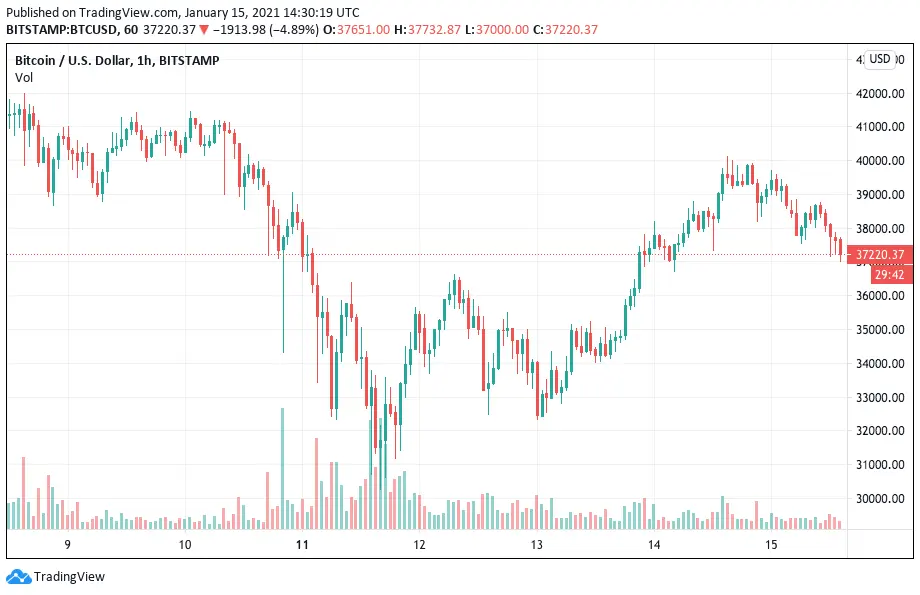 For the first time in five weeks of Bitcoin digests, the weekly candle for BTCUSD is red. The good news is that the decline is only by 4%, so rather than a correction this is more like a short break. On Monday, the price gave a lot of traders a scare by going as low as $31,000. From there on, however, BTC recovered back to $40,000 again. For what it's worth, we might be stuck between these two figures for a while.
In other Bitcoin news, Bitcoin Core 0.21.0 was released. What is new? Aside from the groundwork necessary for further Schnorr/Taproot updates (which will improve security and scalability), there are a few new interesting features. Descriptor wallets let modify UTXO spending conditions, which can be useful for application developers or Bitcoin Core node users to filter UTXOs (for example, multi-sig and ordinary). Most noteworthy, Tor V3 support was added to the Core version for IP obfuscation.
Tech Cryptocurrency News
Neutrino, interchain protocol, is integrating the new Chainlink solution, Proof-of-Reserve. This is going to make Neutrino USD stablecoin more sustainable, as well as sustain Ethereum and Waves channel of communication.
Business Cryptocurrency News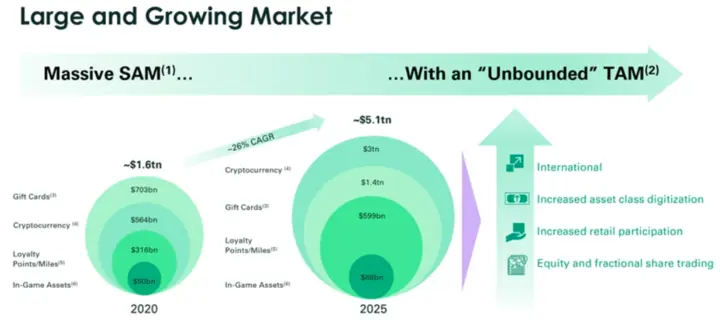 Victory Park Capital has confirmed Bakkt listing on the New York Securities Exchange. In the presentation for potential investors, they predict the growth of the digital asset market by more than four times in 2025. Cryptocurrency market valuation, in particular, is projected to grow to $3 trillion.
Cryptocurrency News on Adoption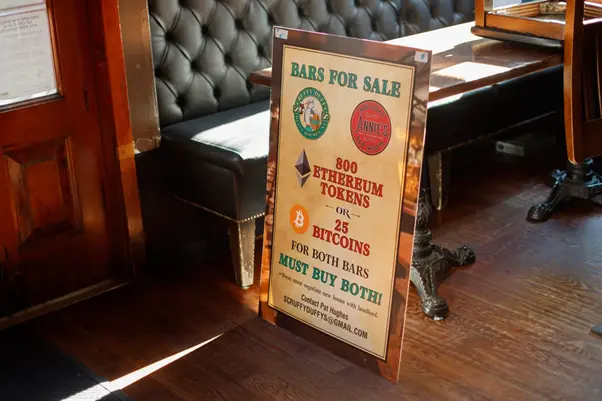 The New York Post published a story on the bar owner seeking to sell two of his bars in New York's Hell Kitchen for BTC or ETH. The standout price for both businesses is 800 ETH or 25 BTC. If successful, this precedent will be one of the first such transactions.
Regulation & Politics Cryptocurrency News
The UK's Financial Conduct Authority (FCA) has published a public service announcement about the risks of investing in cryptocurrencies. Initially, it was met with scepticism, as the community does not trust it when authorities take interest in crypto. However, the tone is different: FCA suggests consumers to check the licensing of the companies and outlines the signs to recognize a possible scam. In short, it indicates a change in narrative and shows recognition of crypto assets;
Check Point cybersecurity firm has published a report on discovering skyrocketing numbers of COVID-19 vaccine offers in the darknet. The researchers underline that all evidence suggests these offers are fake. Nevertheless, with an increase in the number of these ads, the median "price" also increased up to $1,000 per dose in Bitcoin.
Twitter Crypto Digest
Oh, you thought your data escaped the Ledger breach?

Syke! Another 20k user's details leaked... this time by Shopify 🤦‍♂️https://t.co/5uaFyyx8X6 — Coin Bureau (guy.eth)🕵🏻 (@coinbureau) January 14, 2021
Ledger can't catch a break. Another leak happened because of their partner platform Shopify. Users are reporting receiving phishing emails and threats over phone, emails and messages. To control the situation, Ledger offered users to address their team for sensitive information removal. They also declared a bounty of 10 BTC for anyone who helps them identify the culprit.
Don't stress.@lindsaylohan just wants you to know that #bitcoin is going to $100,000 and #ethereum is going to $10,000 pic.twitter.com/pnz956ccpA

— Ameero (@ameero1) January 12, 2021
In 2017, everyone was sure that once celebrities start talking about crypto, that was the beginning of the end. Worry not — it's 2021 and Twitter user Ameero has only commissioned American actress Lindsay Lohan to deliver the message. We can't help but wonder if the request piqued her interest ;)
The reason I have so much passion for #Bitcoin is largely because of the model it demonstrates: a foundational internet technology that is not controlled or influenced by any single individual or entity. This is what the internet wants to be, and over time, more of it will be.

— jack (@jack) January 14, 2021
Twitter came under fire for suspending the account of President Donald Trump a week ago. The incident became a hot topic for discussion, so it was inevitable that Jack Dorsey had to address it. In his own words, he did not expect the ban to grow into a full-blown deplatforming. Later in the thread, Dorsey shifted the focus to the bigger picture, and that's why he mentions Bitcoin. He expressed hope that one day the Internet would be uncensorable and decentralized as it is.
Influencer of the Week
When you short the bottom... pic.twitter.com/85Z9UsEC66

— ฿TF%$Brrrrrr! (@CryptoHustle) January 13, 2021
CryptoHustle is one of the enthusiasts who turned to crypto for ideological reasons. This well explains his irreverent demeanor and chill attitude to market swings. So if you feel like following someone who would crack jokes and call politicians out on the regular — this account may be to your liking.
Top Crypto Digest
Unlike the previous week, the market looks quite normal. Some assets are dipping while others are catching up to the rally.
At the moment of writing the crypto digest, the general market stats are:
Total Market Cap: $1,052,564,833,581 (+0.78%);
BTC Dominance: 68.74%.
7d Top Coin Change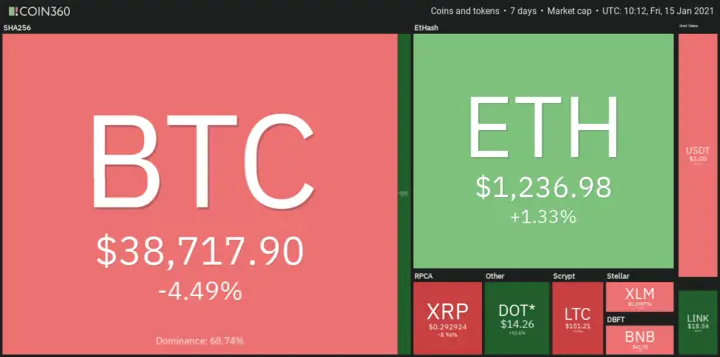 At the moment of writing the crypto digest, the 7-day change of the top currencies is the following:
ChangeHero Gainers of the Week
At the time of writing, the altcoins that saw the most gains are:
Key Takeaways
As seen in the Bitcoin digest, right now the rally is on a break. The $30,000 support was defended, and $40,000 level reached in a couple of days;
Is now a good time to buy Bitcoin? According to technical analysis, yes. However, always account for volatility;
Is it safe to buy Ethereum now? Unlike Bitcoin, this week it is in the green. Technical analysis for ETH is also in the buy area;
Cryptocurrency news brought some potentially worrying stories this week: the Ledger leak and FCA announcement cast some clouds on the enthusiasts' moods;
However, the cryptocurrency news about tech developments and adoption this week gained more spotlight.
Conclusion
Cryptocurrency news in 2021 so far proves to us that the market has matured. The shift in official narrative of FCA and Bakkt presentation, for example, illustrate this. We have an inauguration of the US President-elect Joe Biden to look forward to next week, so stay tuned!
We are going to cover related cryptocurrency news in our blog and post the updates on Twitter, Facebook, Reddit and Telegram. Don't forget to subscribe!
---
Learn more:
Quick links: