In the lightning round for the past week, ChangeHero team summed up some blockchain and crypto news, top coin digest and much more in our weekly crypto digest.
Latest Crypto News
This week has been far from slow in terms of news about cryptocurrencies. We collected the most interesting stories in a crypto digest below, enjoy!
Bitcoin News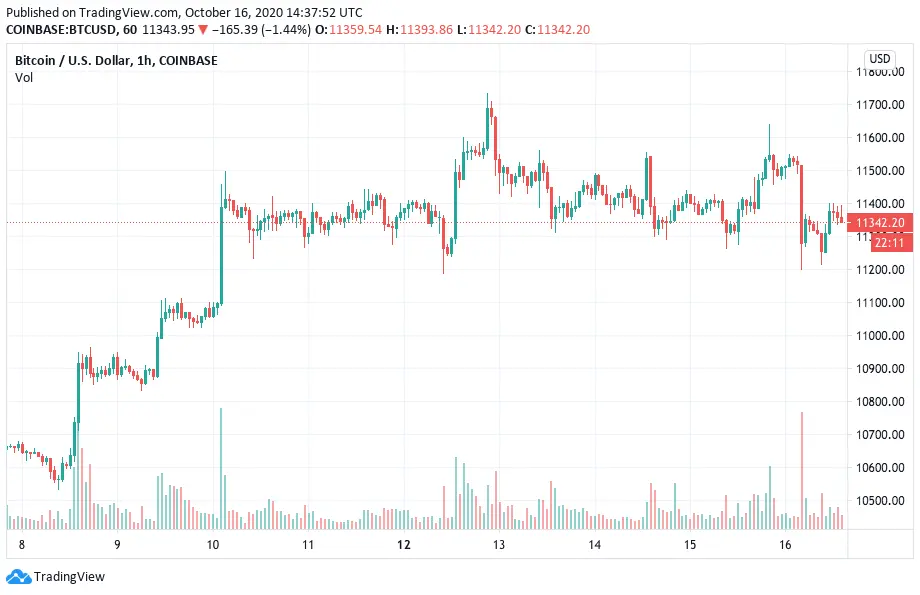 BTC Price Update: This week Bitcoin finally turned the recent resistance level around $11k to a level of lower support. Almost for the entire week, it has consistently been trading above $11,200, once breaching this threshold on Saturday;
Raoul Pal said Bitcoin will be worth $1 million in five years, and it is going to happen because of an "enormous wall of money" from institutional investors, as the economy will take time to recover from the COVID-19 pademic;
Adoption News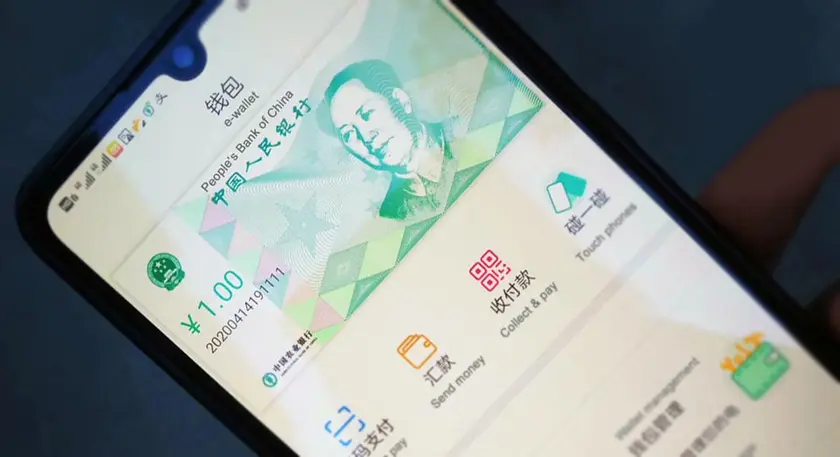 Chinese government, as a part of their digital currency electronic payment (DCEP) system testing, airdropped (just kidding, distributed in a lottery) $2 million digital yuan to Shenzhen citizens. This is the first time the general public has been involved in the piloting of the project. However, the "airdropped" DCEP have limited utility — they cannot be transferred to one's bank accounts or used outside of approved shops — which sheds more light on the centralized nature of digital yuan.
Cryptocurrencies may get a spotlight in Hollywood soon — but not the kind the community would hope for. A movie called "Fake!" about the OneCoin Ponzi scheme is in the works, which will feature Hollywood star Kate Winslet and will be written by Scott Z. Burns, who made The Report (2019) and Contagion (2011).
Tech News
Ethereum 2.0 Phase 0 testnet Zinken has successfully replicated the genesis of the network. A temporary testnet has followed a faulty genesis dress rehearsal up, and this time the developers seemed to have got it right. As they themselves claim, the Phase 0 is just around the corner;
In addition to the updates mentioned in our crypto digest, Bitcoin Core v0.21 will have the support of Tor v3 addresses, which will make IP obfuscation possible. Tor v2 addresses will become defunct next year, and the soft fork to v0.21 is expected to happen in December.
Regulation & Politics Crypto News
G7 — an alliance of the world's seven largest economies — has prepared a draft of a statement on Facebook's Libra stablecoin. Their stance is that it cannot be released unless properly regulated. Given the coverage provided by Facebook, Libra has a chance to become a powerful disruptor to many economies in the world, and the concern is more apparent considering that such influence is going to be in the hands of a private America-based corporation;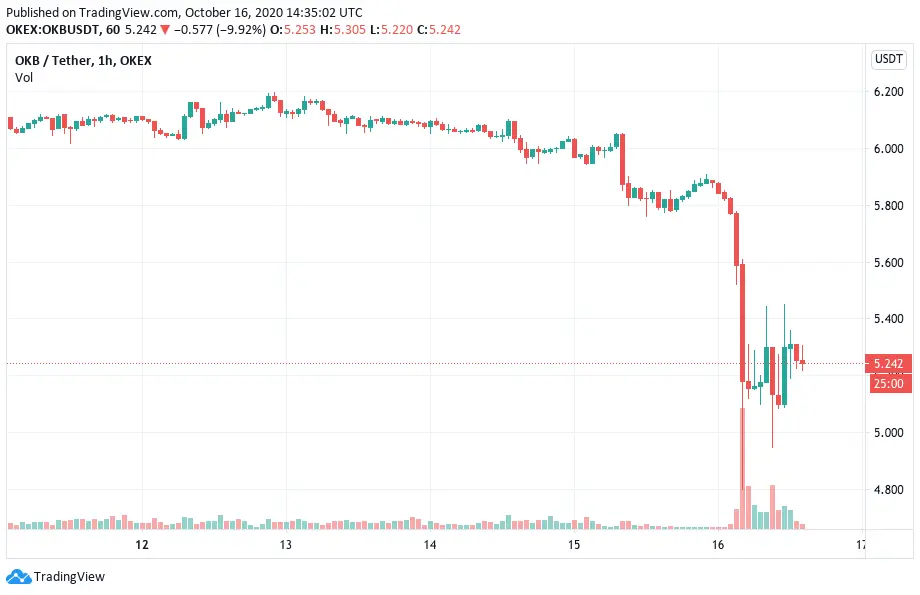 Earlier today, OKEx exchange unexpectedly suspended trading, citing cooperation with the authorities. Such a sudden event has led not only to technical difficulties in the exchange's operation but also speculation whether OKEx is having trouble with the Chinese government. Upon the news, Bitcoin dropped by 2.5% momentarily and OKB plummeted by 15%.
It's impossible to round up all the news in one crypto digest, but we chose the most essential. Next, read some of the stories from Twitter that sparked the most heated discussions.
Crypto News from Twitter
Thank you for your kind support @ChairmanHeath! https://t.co/yvy4Ss4Q5x

— vitalik.eth (@VitalikButerin) October 15, 2020
The fact that the Chairman of the US CFTC (Commodity Futures Trading Commission) endorsed Ethereum obviously could not go past the most prominent Ethereum community member, Vitalik Buterin. In the video, Heath Tarbert compares Bitcoin and Ethereum — and the former is not his favorite, as he calls the two "email" and "the Internet", referring to their capabilities.
~60% of all ETH hasn't moved in 1+ years.

With eth2 phase 0 approaching, it'll be interesting to see how much this percentage comes down by as Ethereum OG's move their stash into staking. I'm particularly curious to see if any of the coins in the 5+ years category move 👀 pic.twitter.com/9H38dYAHDq — Anthony Sassano | sassal.eth ⛽ 🏴 (@sassal0x) October 14, 2020
Not only Bitcoiners are keeping an eye on the network activity. Surprisingly, despite the surging popularity of the Ethereum platform, more than half of the ETH supply has not been moved in a year or more. Anthony Sassano, Ethereum developer, anticipates this figure to change once staking becomes active on Ethereum.
My decision to derisk was made in 2012 or so when I discussed investing in cryptocurrencies with my wife. She insisted we agree on a derisking plan right then. And I must say that every bitcoin I sold for $750 or XRP for $0.10 hurt.

— David Schwartz (@JoelKatz) October 11, 2020
Crypto Twitter was also discussing derisking solutions of David Schwartz, CTO of Ripple, once he disclosed some of them. He himself admits that in hindsight, selling XRP for $0.10 and BTC for $750 was not easy. Some users, though, found the fact that a Ripple executive sells the company's tokens as a part of de-risking strategy suspicious.
Influencer of the Week
Bitcoin is DeFi

Ethereum is DeFi Calling DeFi shit is to call the very concept and ideology of crypto shit Stop being silly — //Bitcoin 𝕵ack 🐐 (@BTC_JackSparrow) October 12, 2020
The influencer we'd like to highlight in this week's crypto digest is Bitcoin Jack (@BTC_JackSparrow). Give the fellow a follow, if you want the freshest market intel and updates, and insightful commentary with a side of personal opinions.
Top Coin Digest: Price Change
At the moment of writing this crypto digest, the market's dynamics for the last 7 days are the following:
Total Market Cap: $355,494,439,837 (+3.26%); 
BTC Dominance: 61.17% (was 60.88%).
7d Top Coin Digest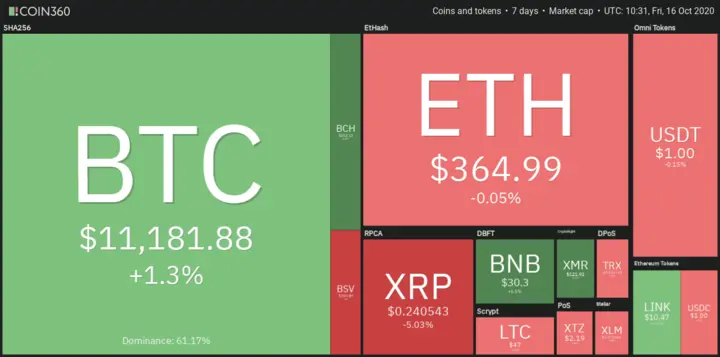 At the moment of writing this crypto digest, the 7-day change of the top currencies is the following:
Gainers of the Week on ChangeHero
At the time of writing this crypto digest, the top three are:
Monero (XTZ) $121.92 (↑5.63%);
0x $0.403591 (↑8.79%);
Binance Coin (BNB) $30.3 (↑6.54%).
The coin digest lists include the coins that can be traded and exchanged on ChangeHero. You can buy and sell some of them (BTC, ETH, BCH, BSV, TRX) with your credit card on our website, too. Either way, it will not take more than 15 minutes, and we will find the best rate on the market for your purchase.
Summary
And so, we're wrapping up our crypto digest for this week. Subscribe to ChangeHero Blog and follow us on Twitter, Facebook, Reddit or Telegram pages not to miss the next crypto digest with updates!
---
Learn more:
Quick links: