Bitcoin Price Prediction for 2022, 2025 and 2030
The once popular price target of $100K for 1 BTC in 2021 is yet to be reached. Despite that, in 2021 Bitcoin managed to appreciate by 166% with some Bitcoin news-induced volatility every now and then. Now, it is time to look into the Bitcoin price prediction 2022 and for the years ahead.
Bitcoin Price Prediction 2022–2030
Bitcoin price prediction 2022 carries a lot over the forecasts for 2021. The bull run is not over, bulls claim, and the top is projected to be anywhere between $84,000 and $400,000;
Some of the forecasts predict that Bitcoin will reach $1 million in a few years but differ in the time estimate when it will happen, in 2024 or 2025;
BTC price predictions for 2030 are the least certain, giving a wide range from $500K to all the way up to $12 million.
What is Bitcoin?
Bitcoin has been the largest cryptocurrency on the market from the very start, and arguably served as its cornerstone. The whitepaper for Bitcoin was published in 2008, though it had been in works for quite some time by then. In this document, it is described as a peer-to-peer digital currency and envisioned as an alternative to cash fiat money. Genesis (#0) block was mined by the Bitcoin creator(s?), Satoshi Nakamoto, on January 3, 2009. Since then, it has grown into a massive movement, diverse community and inspired the many altcoins that now form the crypto market. For more information, check out our Beginner's Guide to Bitcoin.
Bitcoin Price History
Bitcoin's worth is determined by the market, not by any central authority, by design. In its earliest days, for example, when there was no market, its users determined its worth. At one point it was around 0.00005 in Papa John's pizzas. (This is, of course, in reference to the post on bitcointalk.com, published on May 18, 2010. User laszlo has offered 10,000 BTC to a stranger kind enough to buy him a couple of pizzas.) May 18 is now known as Bitcoin Pizza Day, and Bitcoin Pizzas are sometimes used to illustrate the growth in Bitcoin's price.
2009–2013
Until 2010, when BitcoinMarket.com was created, there was no market to trade cryptocurrencies and all trades were peer-to-peer. Since then, slowly but surely, Bitcoin was setting a framework for the crypto market. The first miner reward halving happened on November 28, 2012. At that time, Bitcoin was traded at $12.22 USD. The event itself had no immediate effect, neither on the BTC price or the network. However, a year later at the highest point of the bull market, Bitcoin cost $1,178. That is an almost 10,000% growth! Its value was increasing, and by 2013 BTC was already being accepted by some real-world merchants. The interest in Internet technologies, such as digital payments was on the rise. Cypriot financial and Greek government-debt crises have also been connected with rising interest in Bitcoin.
2013–2014
In perspective, throughout 2013 Bitcoin seems relatively stable. That is, until late 2013: in October an unprecedented rally began, taking it to parity with gold at $1,250 USD. The market was still extremely volatile and, obviously, the corrections followed suit.
The downtrend was exacerbated by Mt. Gox shutdown and false reports of ban of BTC in China. It reversed only in mid-2014. The year closed with the BTC price sitting at $300 USD.
2015–2016
But this was only the beginning of Bitcoin's rise. During the following two years it was steadily gaining value, with a few spikes in November 2015 or June 2016. The late 2016 rally was connected with Chinese Renminbi depreciating against USD. However, it's even more likely that the rally in 2016 was not under the influence of external economic factors. As the market matured, internal factors like the July reward halving for BTC started having more effect. During these two years, BTC price has almost tripled, from $315 USD in January, 2015 to $973.99 in December, 2016.
2017–2019
In August, 2017, Bitcoin Cash fork occurred. It was a result of a long-standing scaling debacle. The part of the community which was in favor of increasing the block size to help scale the network decided to split off. However, this was little in comparison with what happened next. The rally gained the attention of more investors, and over the following six months it only accelerated. There were setbacks, like a crackdown on ICOs and exchanges in China in September 2017. This caused a sharp dip to $2,900. Regardless, the trend persisted, and on December 17, 2017, Bitcoin reached $20,089. The correction, expectedly, followed suit, fuelled by the network congestion and rising fees, exchanges being overloaded and investors terrified by a bubble burst. This brought regulators in, and fears of intervention and manipulation accelerated the onset of the bear market. Some have called 2018 the worst year so far for Bitcoin: it lost 70% of its value, closing at $3,747, in comparison to opening $13,062 USD.
2019–2021
But obviously, "crypto winter" (the depression of 2018 and bear market of 2019) was not the end. The entire market entered a stage of recovery, and the once lost interest of the public was returning. News on digital national currencies, most notably, digital yuan, launch plans for TON and Libra created price fluctuations. In the long term, returning interest has contributed to the bullish trend. In 2020, other outside factors stepped in the game. The COVID-19 global pandemic caused a stock market crash, which culminated on March 12. Bitcoin's price dropped by almost half (open: $7,913.62 vs. close: $4,970.79). After that, on May 11, mining rewards halved yet again. Investors were getting ready for the history to repeat, and even institutional investors came in with the capital. This is said to be one of the driving factors of the current Bitcoin rally. After reaching the $60,000 milestone in May, BTC price took a nosedive but over the course of summer recovered and consolidated. The current ATH was reached on Nov 10, 2021: $68,789.63. At the moment of writing, the total market cap of Bitcoin is $918,936,298,516.99. With 18,902,431 BTC in circulation, that makes the price of it equal to $48,776.26 (data from CoinMarketCap).
What influences the Bitcoin price?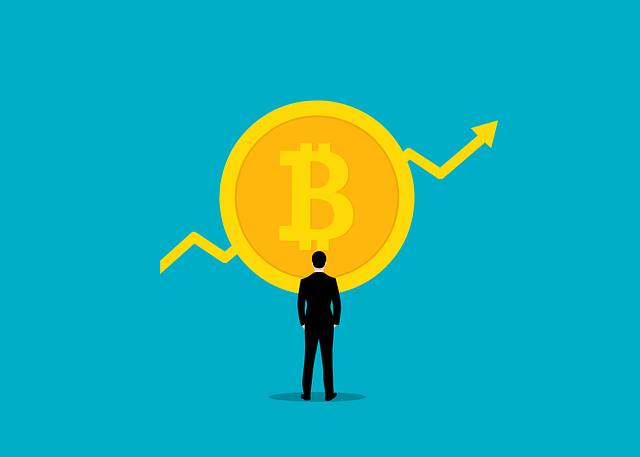 Miner reward halving
In brief, "halving" is a preprogrammed event that reduces the block rewards in half, hence the name. It does not affect the existing supply but slows down the rate at which the new Bitcoin are minted. Historical price analysis claims that there are observable market cycles tied to the procedure of Bitcoin halving. The supply rate slowing down made the demand and price skyrocket. Previous two halvings have triggered a long-term bull-run for BTC and the entire cryptocurrency market. More can be read in our article on Bitcoin halving. There are a couple of contradicting theories on the bullish nature of halvings. On the one hand, halvings significantly reduce issuance and inflation rate. Miners actively sell off freshly minted Bitcoins, so when the supply is cut down, the price rises. On the other hand, halvings don't have a lasting effect on the network, meaning these events are priced in.
Legal regulations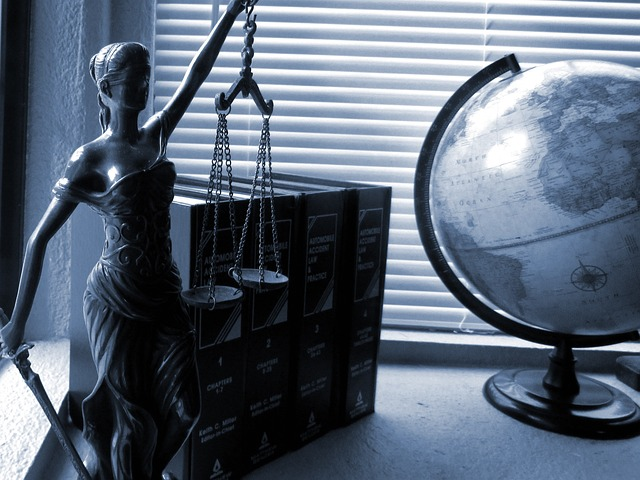 Before the retail boom, Bitcoin was mostly owned by those who would come into the game knowing the rules. Once the hype kicked in, retail investors flooded in but unprepared to the shakiness of the market, suffered losses. That was before any comprehensive regulation was in place. Setting rules for the game and making sure the participants respect them is the key to adoption. In 2021, Bitcoin received a legal tender currency status in El Salvador, massively boosting its scope of real world adoption. But in reality, as history shows, it's not always this fine and dandy. Despite the claims that Bitcoin does not need a trusted authority to work, prohibitive regulations can damage its standing. For example, in May 2021, China finalized a complete ban on cryptocurrency trading and completed the crackdown on miners. As a result, BTC price sank from $60,000 to below $34,000 but as the miners moved out, the hash rate and the price recovered.
Environmental Impact
The May crash was caused by another reason: a little earlier, the CEO of Tesla Elon Musk announced on Twitter that the car manufacturer will not accept BTC for payments citing mining impact on the environment. Since then, efforts to bring awareness to the use of sustainable energy in Bitcoin mining are made. El Salvador is building facilities that will utilize geothermal energy. American miners, who now account for the majority of hash rate in the network, run the Bitcoin Mining Council. Their goal is to provide transparency to the operations and educate responsible regulators on the nature of Bitcoin and crypto.
Technical Updates
The Bitcoin protocol has changed significantly since its inception. New features that widen the scope of uses of Bitcoin are usually bullish for the price of Bitcoin. One of the most impactful features introduced to Bitcoin was Lightning Network: an add-on to the protocol for fast peer-to-peer settlements. Not only it caused a stir in the community, but it keeps influencing Bitcoin adoption even now. Lightning Network makes day-to-day payments with BTC in El Salvador possible: it is integrated into the Chivo wallet, which was developed as a national project.
Bitcoin Price Prediction for 2022
What will the opening price of 2022 for Bitcoin be? The target that this YouTuber aims for is at the 1.618 Fibonacci level – the highest possible leg up – which is at $84,504 USD. But why the confidence that the move will be to the upside? Ryan Matta thinks that the inflationary pressure will keep holders that are currently in loss with BTC in the game, so they will not sell if BTC goes up.
An even more bullish target is provided by FXStreet's Filip L. In the post-vaccine world, COVID-19 will no longer have significant influence on the markets. Bitcoin in particular is getting more widely embraced by institutions and investors, outpacing any attempts to outlaw it. By the end of 2022, the highest target BTC has the potential to reach is at $110K.
Applying historical analysis, Bloomberg crypto analyst Mike McGlone comes to the conclusion that the bull run is not finished. If Bitcoin repeats 2013 and 2017, in 2022 it has all the chances to reach $400,000.
Bitcoin Price Predictions for 2023–2024
Fidelity Investments macro global director, Julien Timmer, in an interview to CNBC voiced a bit more conservative time estimate for BTC reaching $100K. In his opinion, BTC is on a sustainable track to the upside and can definitely reach six figures by 2023.
This is one of the better known claims, firstly, for its sheer boldness and secondly, for the author behind it. Raoul Pal predicted the '08 financial crisis back in the day. Most likely, he used it to drive the point about Bitcoin being a safe haven home more effectively.
Bitcoin Price Forecast for 2025
In this prediction YouTuber Aimstone, citing Dr. Saifedean Ammous and Plan B, makes the same claim. Plan B's correlation between stock-to-flow and market value proved to be true for other commodities. Applying it to Bitcoin shows a prospect of its price moving over $1 million USD after five years from now.
The panel of 50 experts that CoinMarketCap's education branch Alexandria rounded up gave their predictions, the average of which came up to $249,578. One of them, CoinFlip founder Daniel Polotsky explained the estimate: by then, Bitcoin will be seen less like a growth stock and more like a store of value.
According to a more conservative prediction by millionaire investor Chamath Palihapitiya, in any time within the next five or ten years, Bitcoin is going to hit $200,000. He did not give a certain time frame, though. Bitcoin is a trustless asset, which will attract investors disillusioned with their governments.
Bitcoin Price Prediction 2030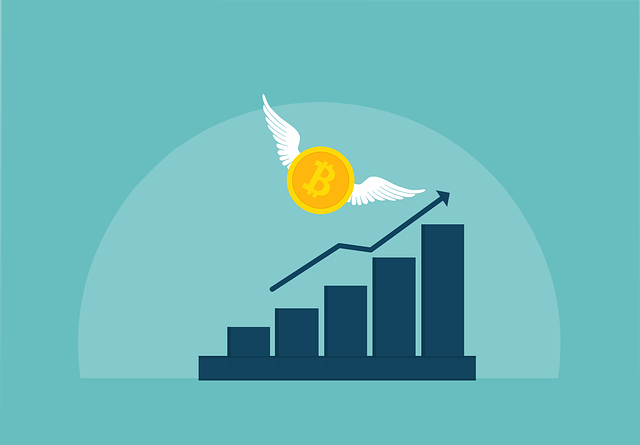 It may seem outrageous even in comparison to the most bullish claims but Parallax Digital CEO Robert Breedlove is sure that before 2031 Bitcoin can hit $12 million. He sees BTC in the future as the ultimate counterparty to central banks.
It's no wonder Winklevoss twins are bullish on Bitcoin: after all, it has made them millions. Seeing the decline in the purchasing power of the dollar, they tout BTC as an alternative to gold. Should it reach the same capitalization, Bitcoin's scarce supply will make each whole unit worth about half a million dollars.
In the years to come Bitcoin might finally reach a global audience, with all the ongoing regulation proceedings. We have to keep in mind, though, that all the predictions showing to-the-moon projections exist mostly in theory. Some older Bitcoin price predictions happened to come true, and some missed. The global pandemic last year has shown that we cannot retract real-world economic influences. It can be a stock crash or an influx of users disillusioned with government-run finance.
How to Exchange Bitcoin on ChangeHero?
On ChangeHero you can purchase Bitcoin with a credit or debit card or swap altcoins for the first cryptocurrency. To exchange crypto for Bitcoin:
Choose the currencies on the home page, amounts and the type of exchange. Provide your BTC wallet address in the next step and check the amounts;
Double-check the provided information, read and accept the Terms of Use and Privacy Policy;
Send in a single transaction the sum of cryptocurrency you will be exchanging. Fixed Rate transactions have a 15 minute limit;
From here on, you won't need to do anything. At this step we are doing all the work: checking the incoming transaction and doing the exchange as soon as it arrives;
As soon as the exchange has been processed, your BTC is on the way to your wallet. Congratulations! We'll be happy to hear your feedback.
How to Buy Bitcoin with a card?
If you want to buy Bitcoin with a bank card, you can also do it on our website.
Choose the country of residence, amount to buy and currencies. Proceed to the next step;
Check the currency of purchase and amounts. Provide a BTC address;
In the next steps, verify your phone address and card info. Pass 3D-secure verification;
Finally, to make a purchase pass the identity verification with a state-issued ID and a selfie.
For the full instructions on how to buy Bitcoin, check out the guide How to Buy Bitcoin.
Conclusion
Many predictions that expected BTC to reach $100K by the end of 2021 turned out to be too optimistic. However, the target is still in play, and many experts think that this is not the top of the future cycles. If you read the article until the end, we're sure you liked it! Maybe you have an opinion on these predictions or even a prediction of your own? Share them in the comments! Stay tuned for the updates to the Bitcoin price prediction in our blog and on our social media: Twitter, Facebook, Reddit and Telegram!
Frequently Asked Questions
What is Bitcoin?
Bitcoin is a peer-to-peer cryptocurrency protocol that was designed in 2008. It enables borderless, permissionless, trustless value transfers between users directly.
What will Bitcoin be worth in 2022?
According to different price predictions, in 2022 Bitcoin price can grow to $400,000.
What will BItcoin be worth in 2023?
While not certain, analysts predict that in 2023 BTC will be changing hands for up to $100 thousand.
What will BItcoin be worth in 2025?
Depending on the source, BTC is expected to grow up to $1 million in 2025.
What will BItcoin be worth in 2030?
By 2030, Bitcoin will be estimated to be worth up to $12 million.
Is Bitcoin a good investment?
Most experts unanimously agree that it is worth investing in Bitcoin.
Disclaimer
This article does not constitute financial or investment advice. No price prediction or forecast is guaranteed to provide exact information on the future price and whether a coin is a good investment. When dealing with cryptocurrencies, remember that they are extremely volatile and, thus, a high-risk investment. Always make sure to stay informed and be aware of those risks. Consider investing in cryptocurrencies only after careful consideration, your own research, and at your own risk.