ChangeHero is excited to unveil a new fiat-to-crypto processing partner: FinchPay. Now you can effortlessly buy Bitcoin, Ether, and TRON with USD and EUR. FinchPay accepts SEPA transfers and bank card purchases with Visa or MasterCard.
Selling crypto for fiat is still processed through Mercuryo. You can sell BTC for USD or EUR, as well as cash out of 30+ popular altcoins.
Why FinchPay
Why did ChangeHero pick FinchPay out of all the fiat-to-crypto providers out there? To provide the best customer-first crypto experience we can! Here are some of the advantages of FinchPay that we believe you will be able to appreciate.
Licensed VASP
FinchPay is a virtual asset service provider (VASP) licensed by Lithuania. The license proves the security and legitimacy of the service, making your purchases of crypto extra safe.
A licensed fiat-to-crypto gateway is beneficial to end users because firstly, it ensures that the provider is complying with relevant laws and regulations, which helps to protect both the platform and its users. Secondly, licensed platforms are subject to audits and security checks, ensuring a peace of mind for the cutomers. In other words, choosing a licensed fiat-to-crypto gateway ensures a safe and reliable experience when buying crypto assets with fiat currency.
Transparent fees
Even before you start, you have the real-time information on exchange rate and processing fees on hand. The rates are sourced and picked from multiple liquidity provider sources, so that you get the best rates at the moment of the transaction.
The benefits of transparent fees for buyers of cryptocurrency are evident. It gives greater clarity and predictability in the transaction process. When fees are transparent, you can see exactly how much you are being charged for the service and factor that into your decision-making. This helps to avoid unexpected costs, which is even more crucial when dealing with volatile assets like cryptocurrency.
Simple process
Fiat-to-crypto purchase providers like FinchPay are a quicker way to get crypto than centralized exchanges. The whole process is streamlined in an easy-to-follow manner, without distractions. The ID verification process will not require you to wait for days for approval: it will take only up to five minutes.
Of course, the time it takes to get verified on a CEX depends on the exchange and the volume of applications they receive. It can range from a few minutes to several weeks. An AI-powered ID verification widget, integrated by FinchPay, can considerably speed up the process: it quickly and accurately verifies a user's identity by analyzing their documents and biometric data. This saves time and reduces the chance of errors that can occur with manual verification. Additionally, an AI-powered widget is available 24/7 and the response is instant.
How to buy Bitcoin on ChangeHero with Finchpay?
Enough talk, let's see the action! What do you need to do to buy BTC on ChangeHero with the help of FinchPay?
Go to changehero.io to the "Buy and sell crypto" page.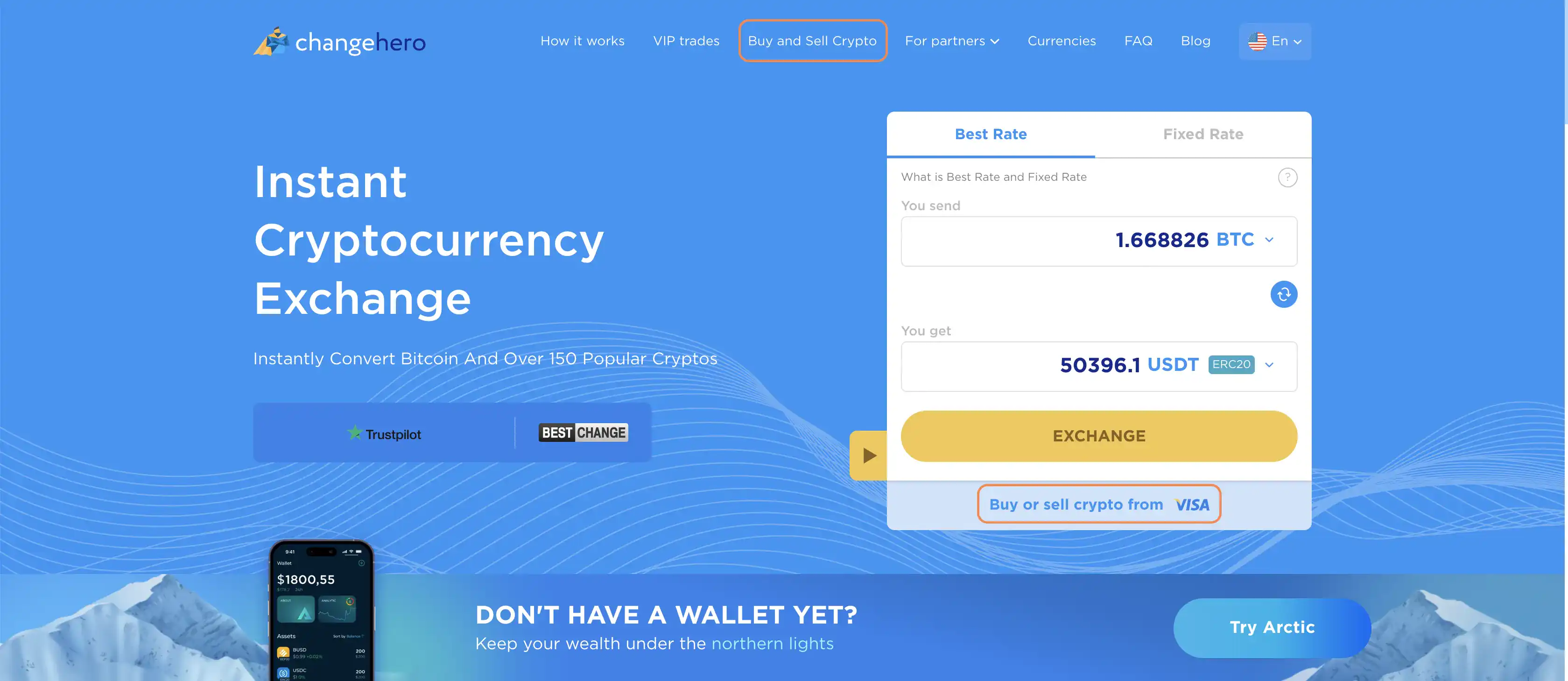 Choose the currency of purchase (EUR/USD) and the crypto asset (BTC/ETH/TRX). You will immediately see the rates and fees. Proceeding will open a new tab.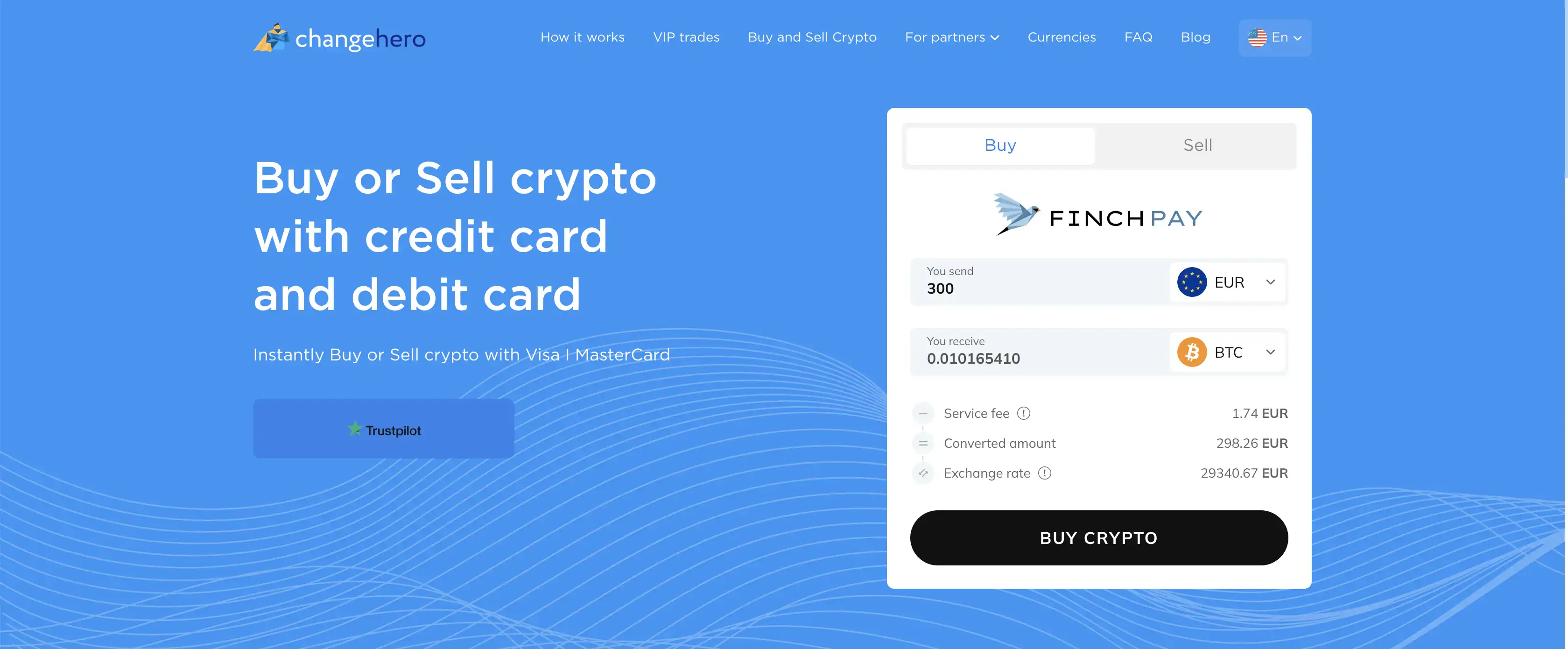 Double-check the order details: fees, rates, and sum paid and received. Choose the payment method: note the estimated time of the transaction and the resulting sum.
Verify your phone number to receive updates via SMS.
Provide your crypto wallet address of the crypto asset you have chosen.
Go through an ID verification process: get ready to take a selfie and a photo of your ID.
Make the payment with the method of your choice and wait for a while. The status of a crypto transaction will be displayed for you to check for updates.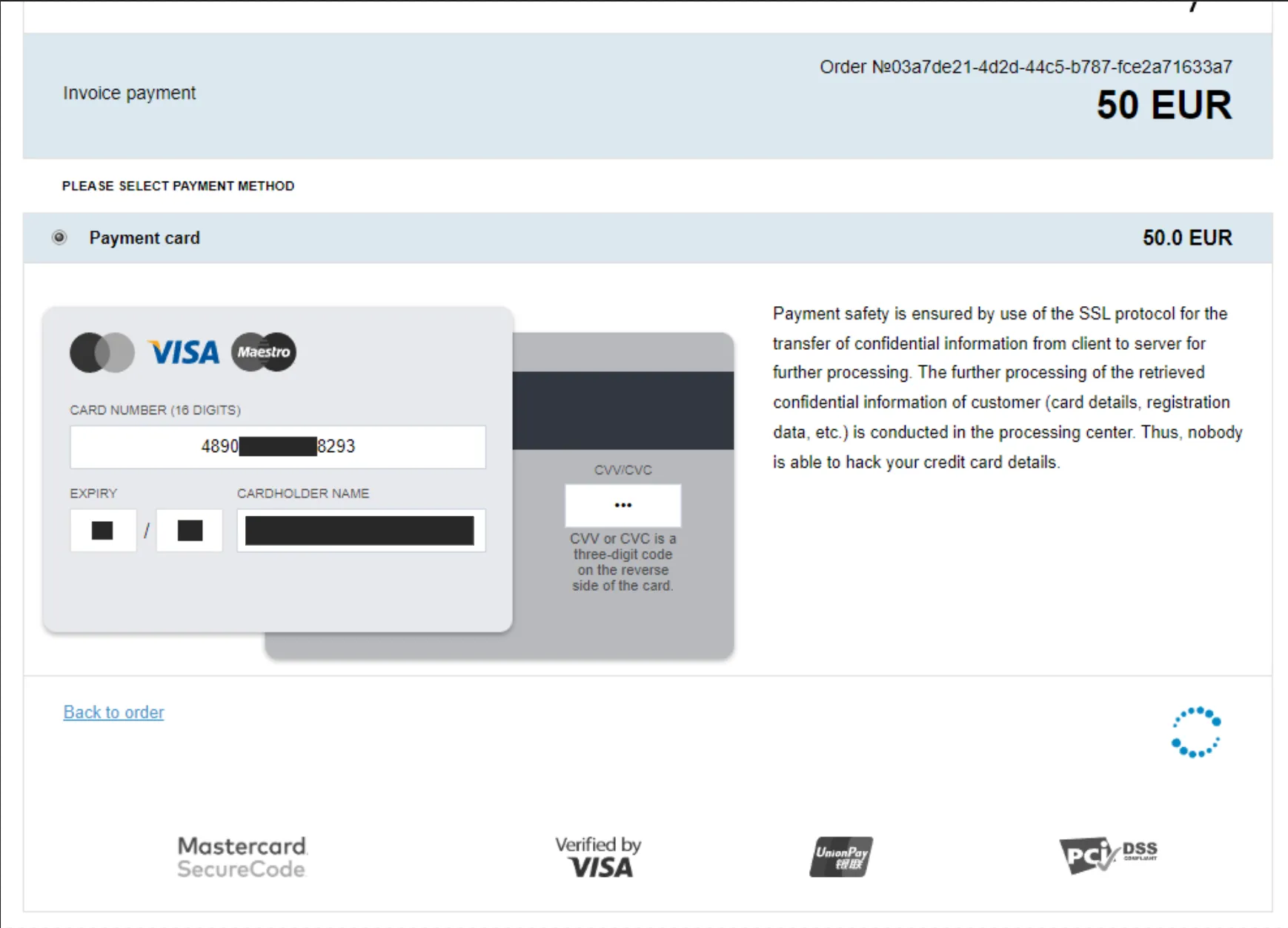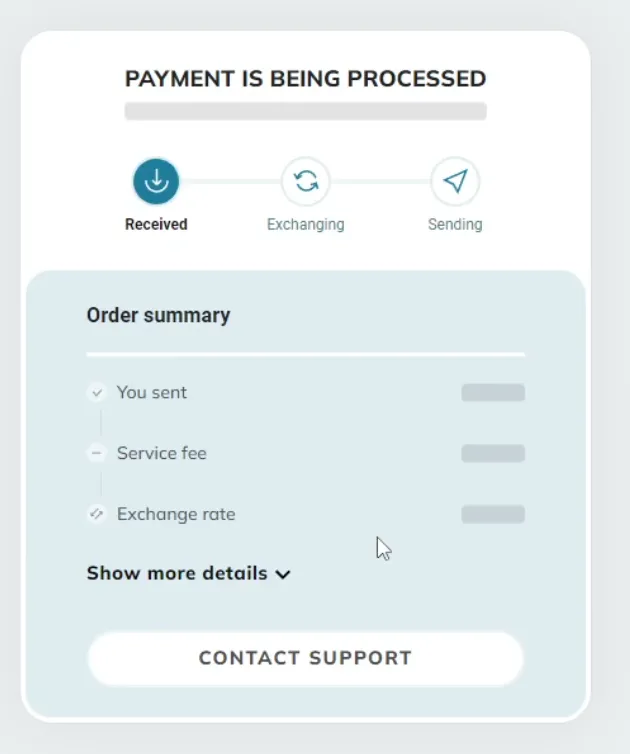 And there you go: your crypto should arrive within the estimated time. Please note that should you have any questions or issues, you will need to contact the support team of FinchPay. They are available round the clock in the chat on the official website or email: [email protected].
Conclusion
The ChangeHero team welcomes FinchPay to the roster of our partners. We hope our cooperation will help the ChangeHero users buy crypto effortlessly through a reliable licensed provider.
We publish all updates concerning ChangeHero in our blog, so make sure to check it out. To get the updates as they happen, follow us on social media: Twitter, Facebook, Reddit, and Telegram.