A month ago, Bitcoin was recognized as a legal tender for the first time in history in El Salvador. It seems to be only a matter of time until other nations make their own move. Who can we expect it from and what stops the states from doing so? The ChangeHero team answers in this article.
Key Takeaways
Bitcoin adoption is an emergent trend with investors and users worldwide thanks to its borderless and inflation resistant nature;
The first to adopt Bitcoin El Salvador is likely to be followed by Paraguay, Panama, Venezuela, Mexico and Malta;
Larger countries in other regions, namely, China, the US and EU, remain sceptical as they have CBDCs on their own agenda.
Why Should We Adopt Bitcoin?
Bitcoin is resistant to inflation due to a hard cap on emission. Users and even central banks can use it as a reserve asset for store of value;
Communities worldwide are already using Bitcoin as a means of payment or instead of a bank account;
BTC is free from centralized control of any nation and can be used for borderless payments in the digital era.
Where is Bitcoin Adoption Happening?
El Salvador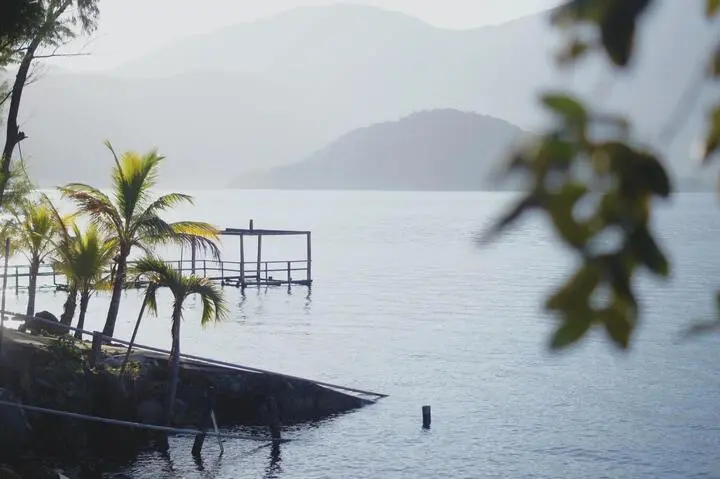 El Salvador is in the centre of attention thanks to being the first nation to recognize Bitcoin as legal tender. Now Salvadorans can pay in BTC for any good or service, if the vendor accepts it, and the relationship is regulated. It should not come as a surprise that this change did not happen on a whim. The community of El Zonte, also known as the Bitcoin Beach, has been using BTC in their daily lives since 2019.
The President of El Salvador, Nayib Bukele submitted the draft on the day of Bitcoin Miami conference. On June 9, this bill was passed and made law: now USD and BTC are both accepted on equal terms in the country.
Paraguay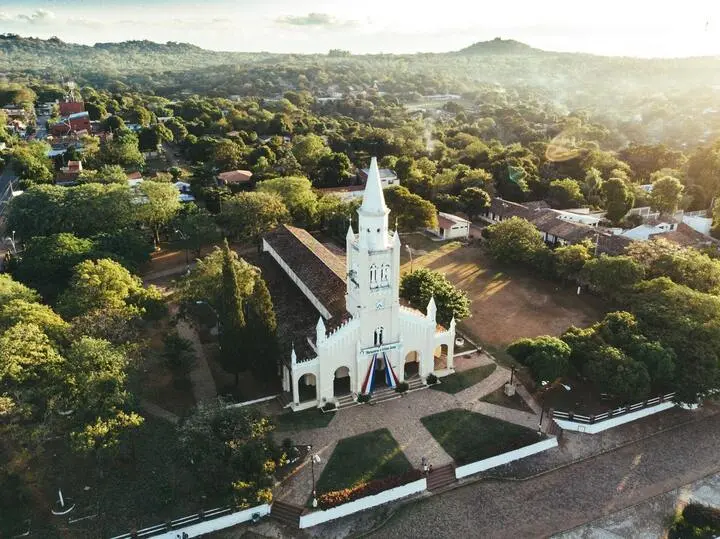 Following El Salvador, Paraguayan Congressman Carlos Rejala expressed the need for Bitcoin adoption. He made an announcement that he will also submit a similar bill to the Congress to attract cryptocurrency companies to the country:
Can you imagine investing in the largest producer of clean and renewable energy in the world? With the lowest taxes in the region, with 10% Income, 10% VAT and 10% Personal Income tax. With the highest youth labor force and a Southern Block Market (Mercosur) of more than 500M plp

— Carlitos Rejala 🙏🇵🇾🙌 (@carlitosrejala) June 18, 2021
Making BTC legal tender and establishing favorable conditions for cryptocurrency businesses can tremendously help entrepreneurs and the country's economy. He also appeals to clean energy, which is now crucial for Bitcoin as ever. However, in the best case scenario, the bill won't be approved as fast, and can meet opposition from other parliament members.
Panama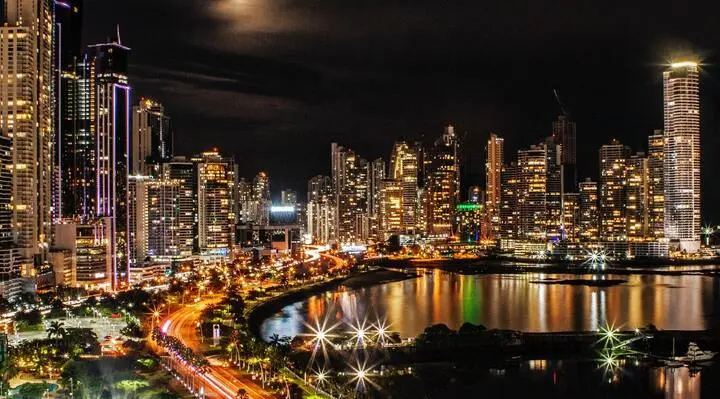 Panama officials are also pondering the possibility of following El Salvador, namely Congressman Gabriel Silva:
Buena noticia para El Salvador. Quién le está dando cátedra al Gobierno de Panamá en emprendimiento y tecnología

Tenemos que pensar más allá del Canal y zonas francas Apostarle a la economía del conocimiento, educación de calidad para todos y facilitar los nuevos negocios https://t.co/pgVbuhwl0O — Gabriel Silva (@gabrielsilva8_7) June 9, 2021
"Good news from El Salvador that is showing the Government of Panama an example in entrepreneurship and technology. We have to think beyond the Canal and free trade areas and bet on the knowledge economy, quality education for all and facilitate new businesses." The country has a strong stance on the world arena thanks to it being a link between the Americas. That alone, though, cannot guarantee the country's progress, he claims, so the nation has to look into innovating. If Panama moves to accept Bitcoin as El Salvador did, due to its place on the political arena, the decision will be significant.
Venezuela
Venezuela is definitely one of the nations which is not a stranger to cryptocurrencies. After all, it was the nation that launched the first national cryptocurrency, petromoneda. However, Petro is somewhat struggling to find adoption, while Venezuelans favor Bitcoin more. It came to be due to hyperinflation and sanctions imposed by the US. Even President Nicolás Maduro was on record saying that they will use any currency for internal and external trade. With El Salvador taking definitive action towards Bitcoin, Venezuela can be one of the first nations to follow suit. 
Mexico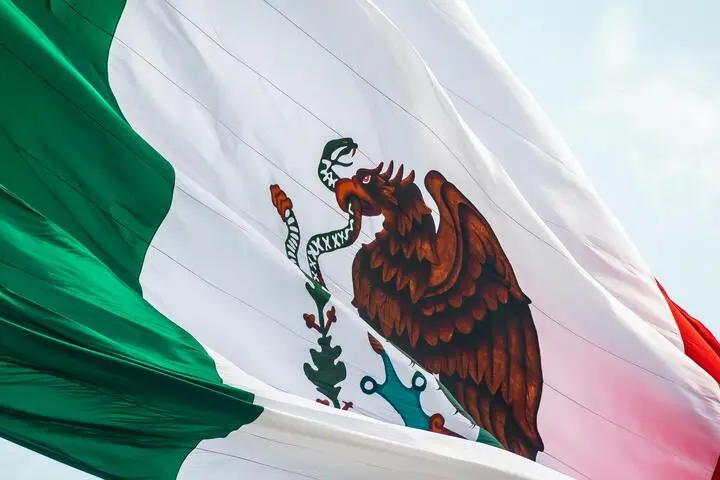 Mexico has been discussing the national cryptocurrency project for a while now. Reportedly, the alternative of using Bitcoin has already been considered, and it is now up to El Salvador to prove if it's viable.
Voy a promover y proponer ante la Cámara de Diputados un marco legal para las criptomonedas en México #btc

I will be promoting and proposing a legal framework for crypto coins in Mexico's lower house #btc pic.twitter.com/zwhYOZ7KAg — Eduardo Murat Hinojosa (@eduardomurat) June 8, 2021
Congressman Eduardo Murat Hinojosa supported the push for cryptocurrencies. Nonetheless, his efforts got shut down for now.
Malta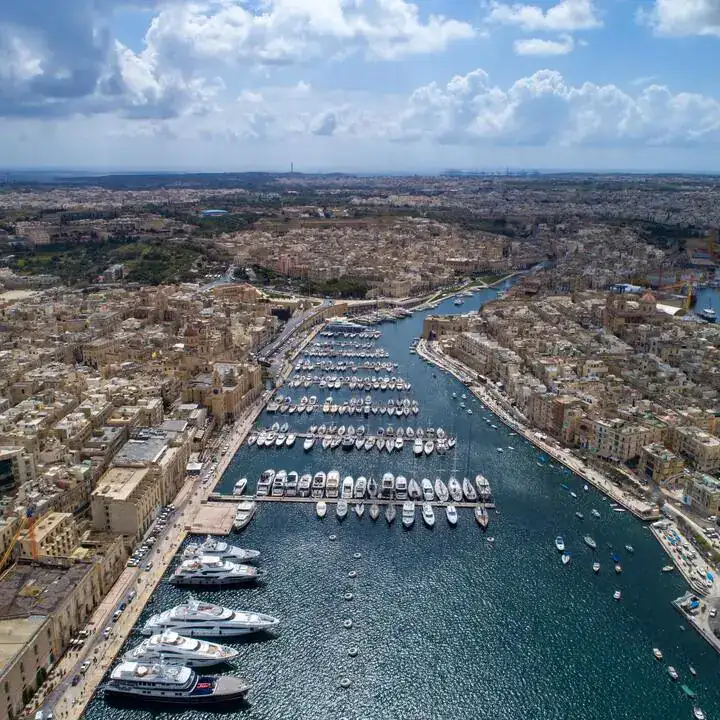 All of the countries mentioned above have one thing in common: they represent Central and South America. Malta is the only country outside of that region likely to move into Bitcoin adoption anytime soon. In 2018, it became a crypto hub of Europe, thanks to its tax haven status and conducive crypto policing. Tech companies moved to it and have been operating from there since. In addition to the importance of crypto businesses for the country, Malta and the European Union have been at odds at times at least since 2008. Malta's President Joseph Muscat has always had a positive outlook toward cryptocurrencies. These factors can contribute to Malta making the decision to adopt BTC as a legal tender, though that is still a realm of speculation.
Are Global Powers Lagging?
What about larger, developed countries? Why is Bitcoin adoption on legal level not expected from them? China is making news with its crackdown on Bitcoin and crypto trading. As they are getting ready to launch their own central bank digital currency, they don't want competition. The United States, on the other hand, has a more complicated stance on Bitcoin. While some politicians urge reclaiming BTC mining from China, others are concerned about the ecological implications of it. It is still not likely that the US will accept competition to USD as a reserve currency, either. European Union is reportedly working on the digital euro at the moment. There is no way that any member state of the EU will embrace a privately issued currency with no centralized control.
Retail Bitcoin Adoption
But that is what politicians and governments think. What about the population, though? Cryptwerk alone has a registry of more than 6,700 businesses that accept Bitcoin worldwide. Most of them are concentrated in the USA and Europe but it's very likely vendors from other regions are not listed. It is challenging to estimate the actual number of Bitcoin users even from the blockchain data: many addresses are used only once or empty.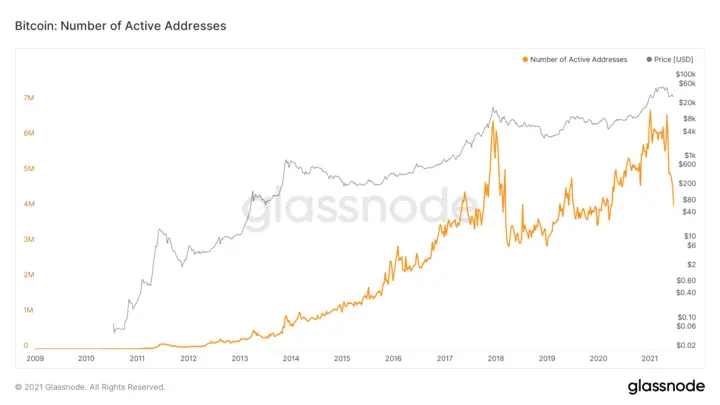 As of June 21, 2021, there are 4 million active BTC addresses, both sending and receiving coins. When rounding up several surveys from most populated countries, BuyBitcoinWorldwide came to the conclusion that at least 2 billion people know about Bitcoin. However, only about 100 million actually own Bitcoin.
Conclusion
2021 has already become a historic year for Bitcoin adoption, and the future will only get more exciting.  Developing countries especially in the Americas see Bitcoin as a solution to the inflation and digital payment infrastructure problems. Meanwhile, the first world is more concerned with keeping the influence of their fiat currencies in the digital era.  Are you curious about it? You can follow the news in our blog or social media: we're on Twitter, Facebook, Reddit and Telegram.
FAQs
Is paying with Bitcoin safe?
You can pay in Bitcoin in most places that accept it safely. There are at least 6,700 vendors worldwide which accept Bitcoin online and in physical locations.
Who adopted Bitcoin?
As of June 2021, the only nation to adopt Bitcoin as a legal tender is El Salvador. Communities worldwide do it in an unofficial capacity.
Is Bitcoin safe and legal?
Bitcoin is a peer-to-peer value transfer protocol, in and of itself it is legal and safe. Users will need to do their own research to determine if the Bitcoin exchange/wallet/vendor they are going to use is legal and safe.
How do I buy bitcoins?
You can buy Bitcoin on an exchange, P2P marketplace or on ChangeHero with a credit card! You can buy BTC in a few simple steps:
Choose your country, check the currency of purchase and rate;
Proceed and provide the BTC address for purchase. Check the Terms of service before finalizing the transaction;
Verify your phone number, email address and ID details. Next, provide the information of the bank card;
Go through the KYC procedure to finalize verification;
And from here on, our partner processes the purchase. On average, it takes about 15 minutes for funds to be sent.
---
Learn more:
Quick links: