This bull run of Bitcoin is different from the precious cycles. When it used to be retail demand driving the rally, now it is mostly institutions buying Bitcoin. How did it happen? Let's have a look at some companies buying Bitcoin and why they are doing it.
Key Takeaways
The rationale for companies buying Bitcoin usually includes belief in the blockchain technology, inflation hedging and simply chasing profit;
Large companies investing in Bitcoin include Microstrategy, Square, Tesla, Marathon Digital Holdings, Grayscale Investments and even BlackRock;
More and more institutional investors could mean lower volatility and incoming regulations.
Why are companies Buying Bitcoin?
Protecting Shareholder's Investments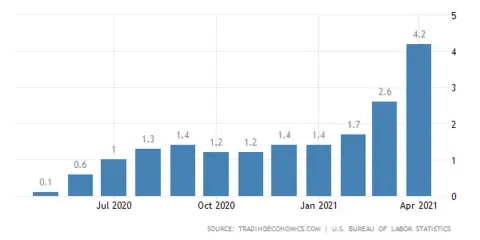 One of the reasons companies investing in Bitcoin choose to put it on their balance sheet is inflation. In 2021 alone, US dollar inflation soared from 1.4% to 4.2%, and that is not to say anything about other weaker national currencies. To keep the value of the stock in place, companies like Nexon convert some of their holdings into BTC.
Bitcoin has a limited supply of 21 million, making it non-inflationary, which makes it suitable as a store of value. The growing price of BTC is speaking more about the decreasing value of fiat currencies than its appreciation. 1 BTC will always be worth 1 BTC.
Belief in the Technology
Another reason to place some positions in Bitcoin is ideological. Bitcoin was designed to be the authority-free borderless money of the digital world, and many companies buying Bitcoin believe in future-proof investing. This is the route some of the CEOs which we will mention have taken because of personal beliefs and advocacy.
Revenue
Last but not least, due to the bull market, BTC racks up some profits to the companies buying Bitcoin. Square's Cash App sold $3.51 billion of Bitcoin to users in 2021 Q1 alone, adding $75 million in revenue. Tesla's positions in BTC made almost seven times more than actual car selling ($700 million appreciation versus $101 million profit).
Thus, companies investing in Bitcoin can profit not only with the appreciation of BTC but also by providing BTC-related services.
What Companies are Buying Bitcoin?
MicroStrategy

MicroStrategy is a business intelligence company, pioneering the unprecedented Bitcoin investment strategy. It started converting cash to Bitcoin in August 2020, and has been buying it in trenches of ~$15 million at least once a month. With 91,579 BTC ($2.24B), it rocks the fattest stack on the balance sheet among all companies investing in Bitcoin.
The CEO Michael Saylor is a huge proponent of Bitcoin and has pushed the company to regularly buy BTC. They do so regardless of the price, basically using averaging. So far this strategy has paid off, as the 2021 Q1 report has it: MicroStrategy accumulated more than $1B in value.
Square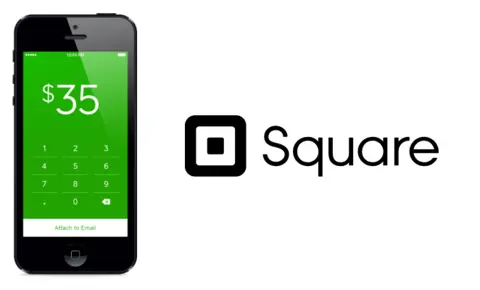 Square is the company behind Cash App, digital wallet and Seller, payment service. Most of their revenue comes from Seller but the Cash App rakes up the Bitcoin-related profits. The wallet lets the users have some part of their balance represented in BTC which they can send instantly.
Like with MicroStrategy, the CEO, Jack Dorsey, is a fan of the technology first and investor second. The company has invested $170 million in BTC in 2021 and intends to hold the 8,027 coins for the long-term. The total share of holdings in BTC is 5% of the balance sheet, which is usual for companies buying Bitcoin.
Tesla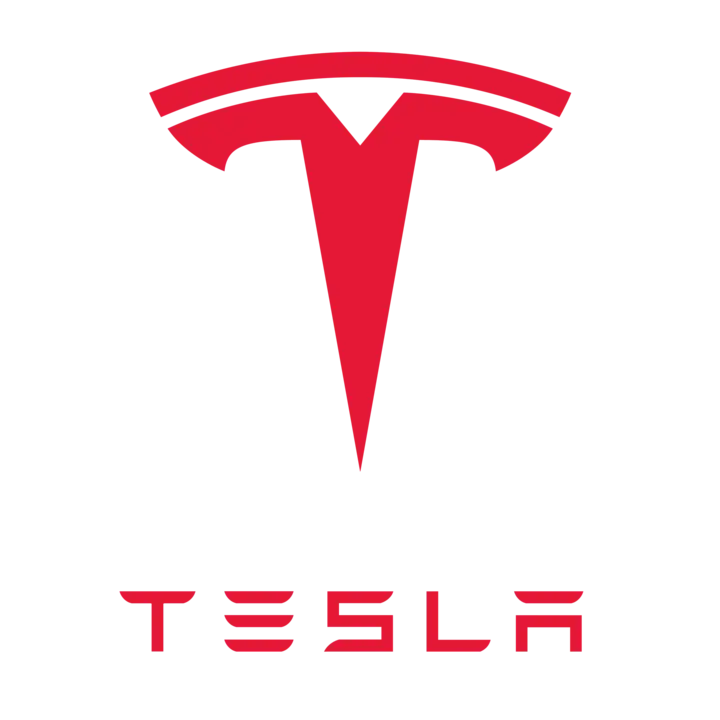 After announcing Tesla will halt purchases with BTC, Musk has become sort of a persona-non-grata in the community. What mostly escapes the discourse is that Tesla still holds $1.331 billion worth of BTC on their balance sheet.
That figure came from the CFO, Zach Kirkman's report on the Q1 investor call. The company sold 10% of the initial $1.5 billion BTC purchase but also added the $2 million BTC from purchases. The selling was supposed to test the liquidity of Bitcoin and its potential to replace cash. 
On the same call, Kirkman reported that the company has confidence in the future of BTC as an asset. It is now yet to be seen what the company will do with the holdings in the light of the recent Musk's announcement. Most likely, it will still be considered one of the companies buying Bitcoin in a while.
Marathon Digital Holdings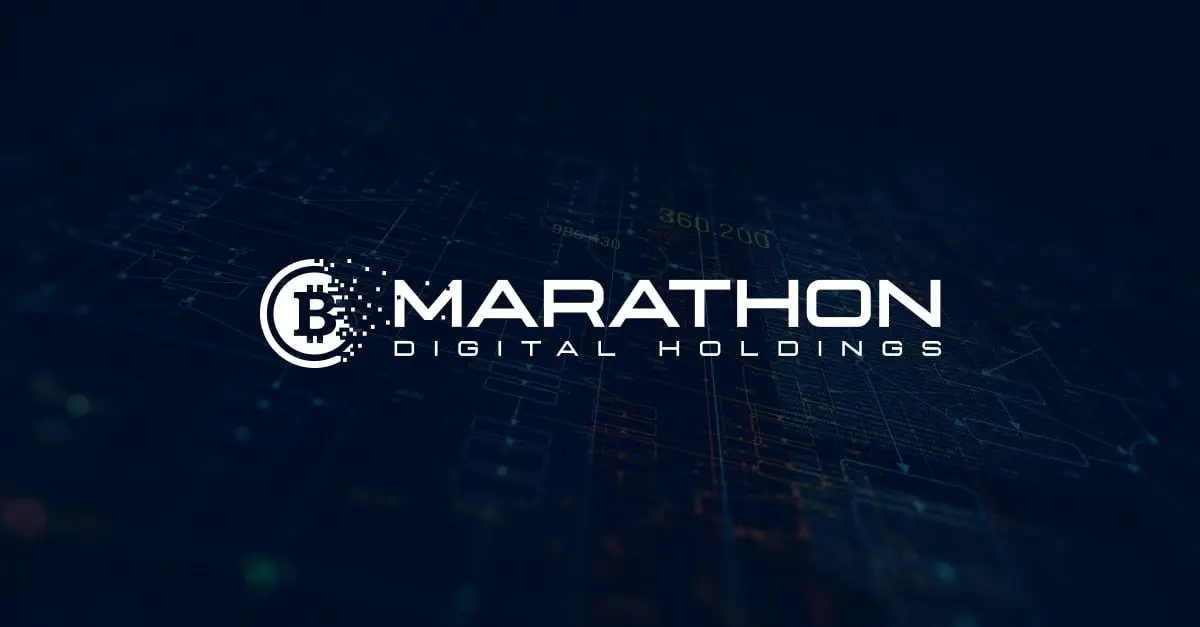 It is only natural that a mining company would have BTC as one of the assets it holds. Marathon reported owning 5,342 BTC in 2021, more than 4,800 bought with the proceeds from selling shares. So, in addition to producing BTC, Marathon is also one of the companies investing in bitcoin.
Mining companies tend to have a larger part of holdings in Bitcoin than other institutional investors. This circumstance also makes their own stock more reliant on Bitcoin price fluctuations. On the other hand, in theory, having most of holdings in BTC makes it more resistant to inflation.
Grayscale Investments

Grayscale Investment is an asset manager through which most institutions buying Bitcoin gain exposure to it. The BTC holdings of the company come up to $45.8 billion but they also have a vast array of other crypto assets.
In fact, Grayscale Bitcoin Trust is the largest institutional holder of Bitcoins. It owns 656,000 BTC which is 3,12% of the entire supply. When it comes to altcoins, they also own similarly significant amounts for clients to invest in.
BlackRock

Last but not least, the world's largest asset management company admitted in February 2021 to owning an undisclosed amount of Bitcoin exposure. With the reach the company has, it is not surprising that at least some of its clients would express interest in the emerging asset.
It is not likely that the amount they invested is a large share of the total balance sheet. But still, the fact that Bitcoin is recognized by the giants is enough. Would THE asset manager become one of the companies buying Bitcoin without trust in the asset?
What does this mean to Bitcoin?
First of all, this means that Bitcoin is recognized in the traditional investor world as a legitimate asset. There are still sceptics out there claiming it's only good for criminals. But once the big shots step in, regulations are more likely to follow, for better or worse.
Bitcoin (and the cryptocurrency market to a lesser extent) is becoming increasingly correlated with the traditional markets. It means that in the longer term, the volatility of cryptocurrencies can become the thing of the past. This circumstance greatly contributes to the "Bitcoin as a store of value" narrative.
Not everyone is happy with Wall Street and their likes joining the game. People argue that instead of an anti-establishment statement crypto becomes just another playground for the rich. Those who are in it to park their money or score some gains do not seem to complain, though.
Conclusion
If you are thinking, "should my business invest in Bitcoin?", we hope this article provided enough insight to answer this question. It will be intriguing to observe whether MicroStrategy will ever sell their BTC or whether Tesla warms up to it.
If you want to stay in the know, keep an eye on our blog! Daily updates and bite-sized content are posted in our social media: Twitter, subreddit, Facebook and Telegram.
---
Learn more:
Quick links: