Dash claims to be 'reinventing cryptocurrency' for a good reason. This coin offers robust financial solutions, realistic value, and an actual product that people use. Given this, does DASH get a chance to have a bullish breakout?
Discover expert DASH price predictions for the coin in 2022–2030, and check out what we have to say about the coin's potential.
Dash Price Prediction 2022–2030
| | |
| --- | --- |
| Year | Price |
| 2022 | $35–82 |
| 2023 | $40–66 |
| 2024 | $25–35 |
| 2026 | $87–1,150 |
| 2030 | $200-471 |
Various Dash price predictions offer different scenarios for 2022, considering where the crypto market currently is. Some predict it will not go over $35, while some assure it can easily hit $82 and above;
In 2023-2024 Dash will still be a good investment with an affordable price of $25–66;
In the next few years, the coin can definitely have a bright future. The price of DASH may hit $1,150 with the potential to surpass its all-time high of around $1,600.
What is Dash?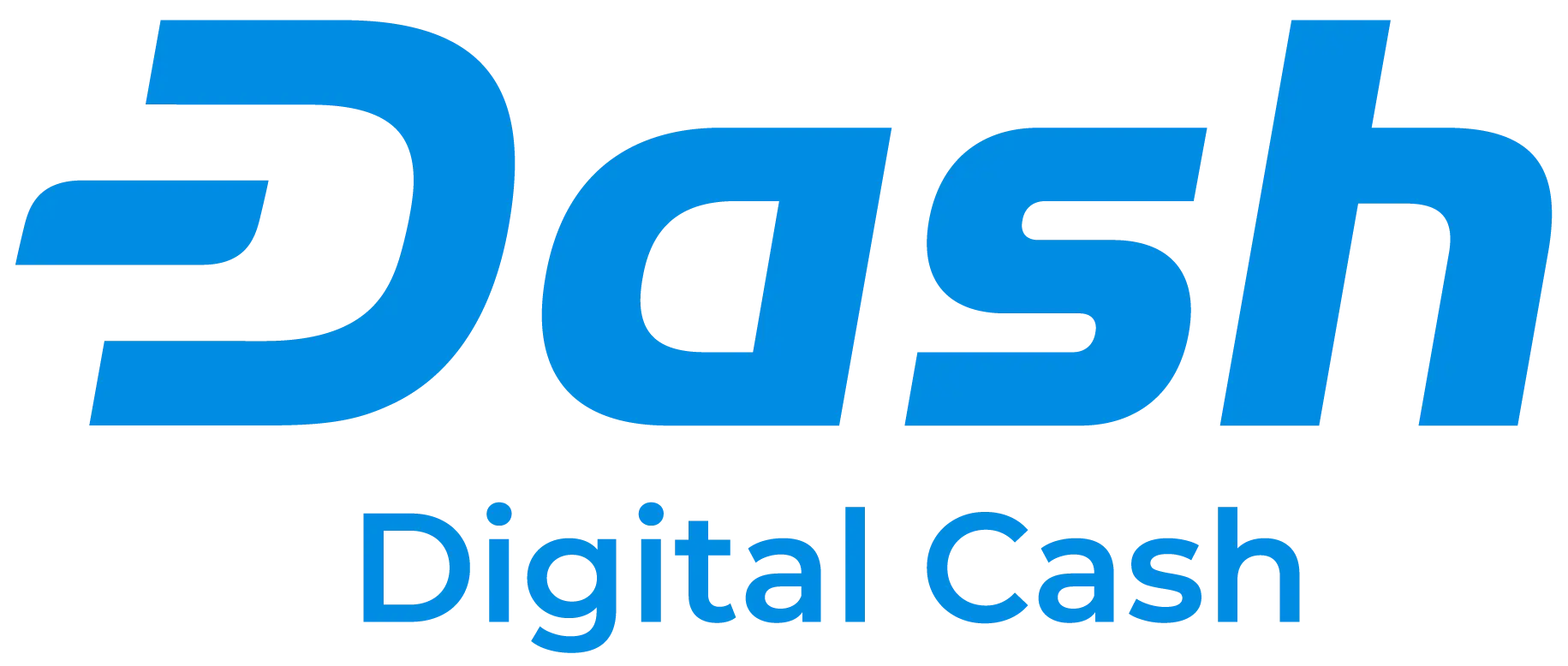 Dash is a fork of Bitcoin, meaning they work in similar ways. It ticks the boxes for all the virtues decentralization has to offer, specifically, ease of use, security, and anonymity. The network comprises master nodes giving the Dash significant processing power that enables instant and privacy-preserving transfer of funds. As the name "Digital Cash" suggests, the team behind the coin wanted to position DASH as a replacement for fiat currency. The goal for this digital asset is to become a medium of exchange for daily transactions. Since 2014, the coin has consistently been among the top 100 coins by market cap.
For extra facts and detailed tech analysis, consult our ChangeHero's Beginner Guide on Dash.
DASH Price History
Dash Price in 2014–2017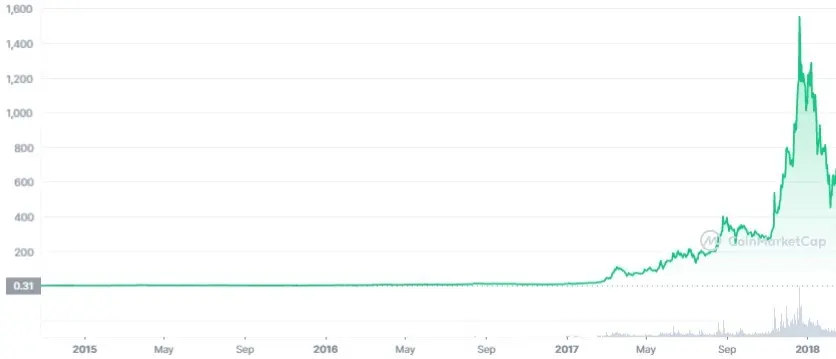 According to CoinMarketCap's historical data, the Dash coin price saw significant and steady growth from its launch in February 2014 to December 2017, from its minimum price of $0.213899 to a whopping $1,550. At the time of launch, DASH was known as XCoin, but the name did not last long and it soon rebranded to Darkcoin. Following the rebrand, the coin attracted attention in the press and was pumped to over $11 in May 2014. However, the media associated it with the dark web, which did not leave a good impression and led to speculations. In 2015, the developers decided to change the name to Dash, a blend of Digital Cash.
In early 2017, the coin got massive exposure after reaching third place in market capitalization rankings and gained another 100% to reach $52 by March. The DASH value surged to its all-time high of $1,550.85 by December 20, 2017, pumping 220% in 30 days.
Dash Price in 2018–2019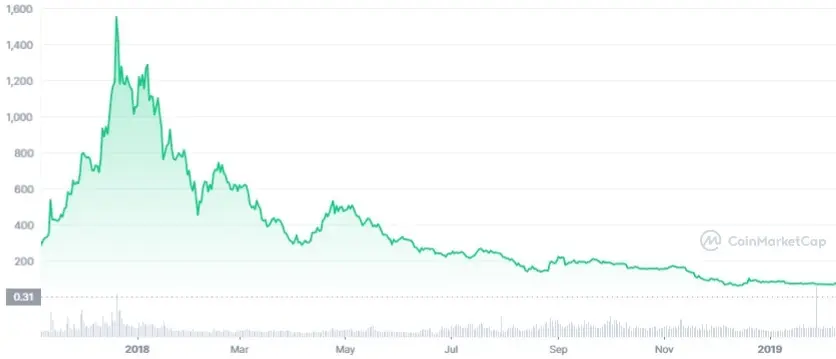 After an extreme surge in 2017, as anticipated, the downward momentum kicked in. In 2018, the correction made the price reach $280 and continue the descent. 1 DASH would cost only $80 by the end of the year. In 2019, the coin got back to the resistance point of around $110 and got rejected to $40 in December 2019.
Dash Price in 2020–2022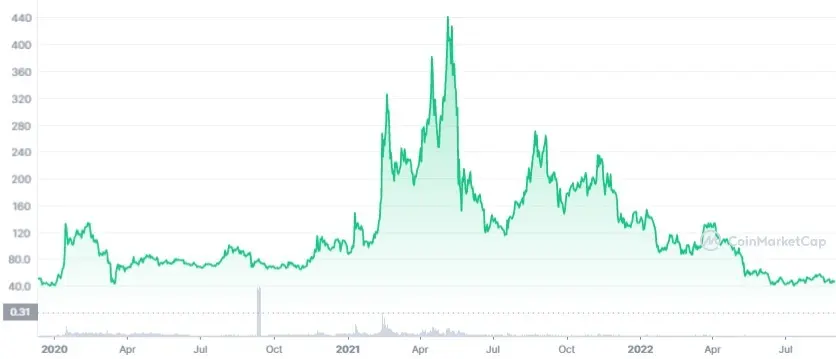 Dash suffered a crash in March 2020 after sticking to $50–130, but since then gained $90 in August and ended up reaching $100 by the end of the year. In the midst of the 2021 bull run, the coin peaked at $443.11 and declined to $134.01 by December 2021. Since the start of the bear market in 2022, the coin went through an aggressive correction but never got lower than the macro support level of $38.84. We have seen some movements out of the bearish trend to spike $56.98 in August 2022. At the moment of writing, the price is sitting at $43.66, with the fully diluted market capitalization at around $830M and the circulating supply of $10M.
What Can Influence the Price of DASH?
Development
Dash has ambitious long-term goals, yet, not much has happened in 2022. However, according to the roadmap and Twitter updates, the team keeps working on the Dash network transaction speed, Wallet App, DashPlatform testnets, security audit, mainnet launch, and more. In 2022, the team is preparing to make the Dash blockchain function like a decentralized cloud service with blockchain-verified Drive, human-readable usernames, and more. To achieve the goal they are building a decentralized HTTP API and a second-tier network secured by master nodes via proof-of-service. With the new platform launching soon, the price of the coin may catapult upwards.
Adoption
The Dash coin sees commercial use on an extensive scale. The team is launching applications, such as DashDirect, that support spending digital currencies at over 155,000 retailers in the United States. By 2020, DASH registered record trading volumes surpassing $37M and payment volumes reaching $916M. The network is expanding into South American and African countries which go through an economic depression. Additional use cases opening up may help the project expand the user base.
Privacy
Dash was one of the first cryptocurrencies to recognize the importance of privacy. Dash offers an option to move funds stealthily with the PrivateSend function. Still, that functionality remains optional rather than standard. With that and the features listed above, DASH may become highly attractive to crypto users and even strive for mass adoption.
#DASH On Twitter
To see it is to believe it! I just wanted to show y'all how easy this is. Pizza with #Dashdirect again pic.twitter.com/guu2x9Iejc

— Csilla Brimer ❤️‍🔥🗽🆙 (@CryptoTweetie) July 21, 2022
Csilla Brimer @CryptoTweetie boasts how she effortlessly uses DashDirect to pay for pizza. Enjoy your meal!
🤷‍♂️ What if 🤷‍♂️ How much money would you have today, if you had invested $5,000.00 in #Dash $DASH 1 years ago? Your investment today would have a value of $995.96 (-80.08%) 💰💰 | 🪙 => 21.15 #DASH | 👁️ More: https://t.co/HqWrNAdsLQ pic.twitter.com/fe9fiIVrpm

— Data Metrics UG (@DataMetrics_UG) August 29, 2022
DataMetrics calculated how profitable Dash coin has been since its launch
#dash one of my favorite coins. Because they have legit working services and working with merchants in real life. No hyped marketing like so many project but a working product instead @Dashpay
Keep up the good work.

IMO #Dash is a great buy right now pic.twitter.com/jpBYi0Am9l

— Legion420 (@Legion420H) July 20, 2022
DASH community member Legion 420 shares his thoughts on the network's strong points and some complaints about the lack of awareness.
Obi wan more Dash 🤑 pic.twitter.com/pdCMGzeyj6

— 𝔣𝔯𝔲𝔦𝔱 𝔰𝔞𝔩𝔞𝔡 𝔭𝔞𝔫𝔡𝔞 (@fruitsaladpanda) May 10, 2022
This Dash meme seems to get the approval of Mark Mason, a Co-Founder & Director of DashNews.
DASH Price Forecast 2022
Longforecast technical analysis suggests that the price of the coin can lose up to 16% from the current cost in August 2022 and sink to a minimum of $35.01. September will likely sustain $41–49.
In September, according to TechNewsLeader expert's opinion, DASH's price may rise to the $65.31 level and continue growing to $70-82 before the end of this year.

Based on linear regression calculations made by TradingBeast, the Dash coin will close the year at $40.63, with a possible peak price of $61.09 in September.
DASH Price Prediction 2023–2024
According to the CryptoPredictions technical analysis, in 2023 DASH is not expected to dip lower than $45.03, while also not surpassing the $66.23 point.
As for January 2024, Longforecast experts estimate that DASH will not see significant growth and will be worth $25.54. Then it may recover to the average trading price of $36.91 in October and descend by $31.18 by December 2024.
DASH Price Prediction 2025
According to the WalletInvestor forecast, Dash cryptocurrency has the potential to open 2025 with $159.82, then will move along the downwards trend to hit $83.15 by the end of January. From February to June, the coin will see a correction with the price ranging between $72–105 to meet the low of $55 in July and August, to then move upward and a maximum value of $171.75 by the end of 2025.
CoinPedia analytics assume that in 2025 DASH will be traded at $213.8 on average. It may go down the falling pattern to target $151.43, yet, by the end of 2025, the price is likely to reach $275.78, which makes it a 631% gain from today's price.
Dash Price Prediction 2026–2029
DigitalCoinPrice experts predict Dash coins to have an average price of $81.67, with a low of $73.86 and a high of $87.31 for one Dash coin in 2026.
MotivationGrid forecast evaluates the Dash coin to reach an average trading price of $312 in 2027 with the potential to hit $338, provided that the project has long-term goals. The price will keep mainly at the same level as in 2028, growing to a maximum of $351–378.
Taking into account the coin's past performance, analysts of Cryptopolitanare generous to consider that the price of DASH will surge up to $1,150.50 in 2029, almost reaching its all-time high. The average forecast price is $998.5.
DASH Price Prediction 2030
According to an unsentimental MotivationGrid long-term Dash price prediction, by 2030, the coin price will see an 870% rise to reach close to $471, considering the volatility of the market and current stagnant price.
Another forecast is less optimistic: DigitalCoin foresees DASH can make it to a humble $207.64 average price by 2030
ChangeHero Dash Crypto Price Prediction
The Dash coin has shot up to as much as 85,000% since its launch. If we assume Dash could repeat its historic performance, that can hypothetically put the target at $34,000 in 2025. Dash can certainly hit its all-time high in the coming 3–5 years, which makes DASH a profitable investment.
How to buy DASH on ChangeHero?
If you are seeking to stock up on DASH without creating an account, you can do it with ease on ChangeHero, following these five steps:
Choose the currency on the home page, the amount, and the type of exchange. Provide your wallet address in the next step and check the amount;
Double-check the provided information, read and accept the Terms of Use and Privacy Policy;
Send the cryptocurrency you will be exchanging in a single transaction. Fixed Rate transactions have a 15-minute limit;
And now, relax! We are doing all the work: checking the incoming transaction and doing the exchange as soon as it arrives;
As soon as the transfer has been processed, your DASH is on its way to your wallet.
Ran into trouble? Don't worry, our 24/7 support service got your back. In case you want to reach them, drop them a line in the chat on the official website or email: [email protected].
Conclusion
Dash intends to build a highly usable substitute to fiat and keeps steadily building towards the goal. The coin seems to be slightly undervalued in the crypto world, seeing its solid use cases and high adoption rates. Yet the community has to raise awareness better should they hope to ever see DASH achieve its previous record price again.
Are you waiting for a comeback? Share your forecasts and comments down below. Watch this space for updates and follow us on Twitter, Facebook, Telegram, and Reddit to get the latest news on DASH and other currencies!
---
Frequently Asked Questions
What is DASH crypto used for?
Its fundamental use case is to become a digital payment with instant transactions. Additionally, it is developing into a fully-fledged blockchain with many features and dApps built on it.
How to buy DASH?
You are welcome to exchange Dash coins quickly and easily with ChangeHero. On our website, we offer a wide range of coins and tokens to exchange for DASH at the best or fixed rate. It does not require any authorization.
Choose a cryptocurrency pair, rate, and amount. Provide a DASH address in the next step;
Read and accept the Terms of Use and KYC/AML Policy. Double-check the transaction details;
Send the cryptocurrency you will be exchanging for DASH in a single transaction.
What is the future of Dash crypto?
Most long-term predictions stick to the opinion that the Dash's price may hit its all-time high if it continues global adoption and product development.
What will DASH be worth in 2025?
According to experts' DASH technical analysis, the coin may be a good investment, as the price can go up to $998.5 in 2025.
What will DASH be worth in 2022?
Experts claim that DASH's price in 2022 can hit a maximum price of $82
What will DASH be worth in 2030?
Experts do not see the DASH price rising in 2030. It will be worth anywhere between $200 and $471.
Disclaimer
This article represents the results of our own research and does not constitute financial or investment advice. No price prediction or forecast is guaranteed to provide exact information on the future price.
When dealing with cryptocurrencies, remember that they are extremely volatile and, thus, a high-risk investment. Consider investing in cryptocurrencies only after careful consideration and own research and at your own risk.
---
Learn more:
Quick links: