With the Merge finally coming up after years in the making, 2022 promises to be a big year for Ethereum. We compiled this Ethereum price prediction basing it on the community voices, news and expert opinions.
All Ethereum Price Predictions 2022–2030
| | |
| --- | --- |
| 2022 | $1,500–8,000 |
| 2023 | $804–3,482.65 |
| 2024 | $3,155–5,634.93 |
| 2025 | $8,399.50–20,000 |
| 2030 | $5,000–7,106 |
The experts are in consensus that the PoS merge is a bullish event for Ethereum price. The estimates see ETH appreciating up to $8 thousand by the year's end;
In the next few years, a bearish scenario can see ETH dip to a minimum price at $804 as well as soar above the current all-time high;
The most bullish Ethereum price prediction sees it rallying up to $20 thousand by 2025.
What is Ethereum blockchain and ETH?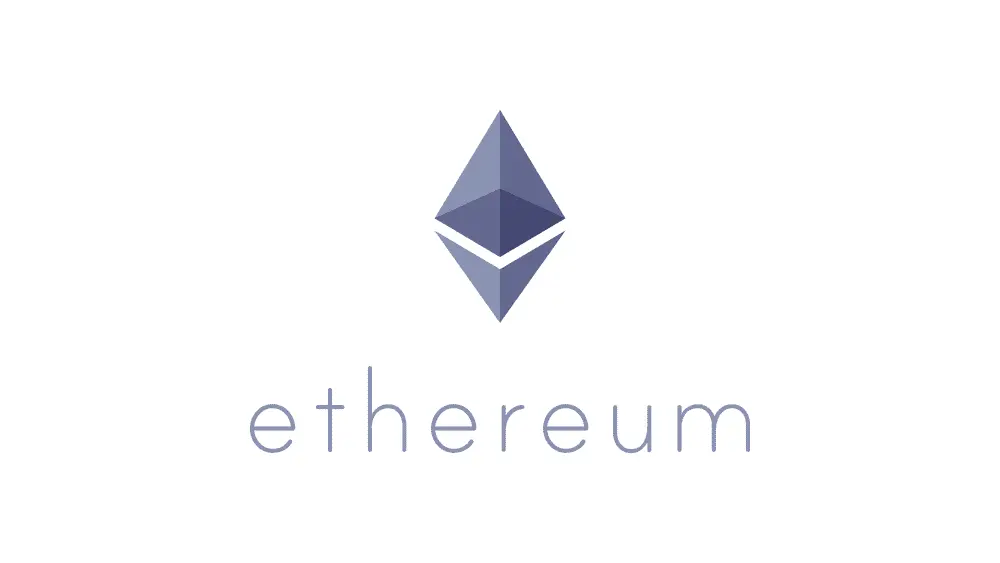 Ethereum is a decentralized platform that was envisioned as a "global computer" by Vitalik Buterin. It was built to support smart contracts that lets the users execute agreements without any intermediaries and more complex applications. Today, decentralized applications (dApps) built on Ethereum blockchain and executed by the Ethereum virtual machine (EVM) form the ecosystems of decentralized finance (DeFi) and blockchain gaming, and more.
Ether (ETH) — often called Ethereum — is the native currency of the platform. It is primarily used for paying transaction fees as well as a means to sustain the network. 
The consensus layer merge and transition to Proof-of-Stake previously was known as Ethereum 2.0. After the merge, instead of mining, Ethereum will be secured by staking. This version will have better scalability on the base layer, too, and the merger is due some time later this year.
A deeper dive into the exciting world of Ethereum's technology and Ether's value can be found in our Beginner's guide to Ethereum.
ETH Price History
Ethereum Price in 2015–2018
In its first years of existence, Ethereum was pretty much a work in progress. All was going well until in June 2016, the DAO was hacked and bled $150 million dollars. The ETH price reacted by dropping from $18 to $10. This has also led to Ethereum Classic splitting off, which retains the ledger that did not roll back the hack.
Once the smart contracts were ready for deployment and use in 2017, Ethereum became a launchpad for ICOs. At the start of that year ETH price was only about $7. The technology to quickly program tokens for every purpose led to the boom in the novel fundraising scheme.
This boom accelerated the bull run of Bitcoin and the crypto market. Ether also skyrocketed to $1,342.73 at its peak in January 2018. In 2018, the cycle ended with a correction, ETH bottomed at $130, and a two year-long "crypto winter" began.
Ethereum Price in 2019–2022
In 2019, Ethereum's price opened and closed at around $125 for a coin. While the price stabilized, the platform was covering more and more use cases: it found an application in DeFi with stablecoins. Decentralized exchanges powered by smart contracts gained traction, and the blockchain gaming sector grew. In 2020, the DeFi sector exploded, and Ethereum accounted for more than 90% of all the projects and value in the sphere.
Despite the hype around the new financial products, Ethereum did not go on a rally until very late in the year. For most of the year, it was in a long-term uptrend, climbing from $130 to $600. However, in December 2020 and in 2021, Ethereum has been rallying thanks to Ethereum 2.0. The long anticipated upgraded network has finally hit mainnet, and now the devs are devising plans to merge the networks. 
Meanwhile, ETH hit $4,362.35 in May 2021. The development and expansion of the Ethereum network was continuing, and Ether price after a brief pullback continued to rally. Another factor that contributed to the second run up is the London hardfork in August. One of the changes it introduced was the new fee mechanics which reduce inflation of ETH. Because of this, by November 15, 2021 ETH reached the current all-time high of $4,891.70.
After that the market overheated and turned to the downside into 2022. At the time of writing, ETH price is $1,183.45. The cryptocurrency is second only to Bitcoin in capitalization: $143,463,303,260.26 (15.58% of the total market cap).
What Can Influence ETH Price?
Tech updates
The Ethereum 2.0 update years in the making boosted the bull run by a huge margin. It started with Beacon, which introduced staking, but scaling solutions on layer one are still in the pipeline. Regardless, it is only the first step in the direction of solving the scalability and sustainability issues. The existing network which supports the majority of dApps into space is still facing these problems. Vitalik Buterin sees the solution in Layer-two solutions like rollups, sharding and plasma. The teams behind OMG Network and Polygon are already successfully implementing them.
The more global solution would include a merger of Proof-of-Work and Proof-of-Stake Ethereum networks with the transfer to the latter. The core developers are drafting Ethereum improvement proposals (EIPs) to make it happen but there are still doubts whether the merger will happen in 2022.
Post-London ETH Burn
In addition, ETH 1.0 is still upgraded, and the most recent hardfork London changed Ethereum gas fees. Now, the fee consists of a base fee, which is burned, and a tip which goes to the miner. ETH burn has become an important factor in the dynamics of the currency's supply. The inflation rate of ETH is now lower than in Bitcoin (1.11% vs. 1.75%).
At the time of writing, 2 521 812 ETH has been burnt. The busier the network is, the higher the pressure.
Decentralized Finance and NFTs
Ethereum platform dominates DeFi, in which a lot of proponents see a promise of future value increase. More than that, ETH is simply needed to pay the "gas" fee for the transactions on the platform. In addition, stablecoins are attracting a lot of attention to the network. Some of the largest by market capitalization stablecoins at the moment are USDT, USDC, BUSD, PAX and TUSD, all ERC-20 tokens.
A year ago, Ethereum-based NFT (non-fungible tokens) broke into the mainstream market. These days, there are way more blockchains to mint and trade NFTs but ERC-721 tokens still account for most of the NFT market.
ETH on Twitter
If $ETH manages to hold support 0.057 would be a good sign of strength at few months from the merge. pic.twitter.com/lPuLl96WSI

— Wolf 🐺 (@IamCryptoWolf) July 7, 2022
All Ethereum price predictions these days account for the upcoming Merge. Without any doubt, this event will massively change the entire network.
The strength crypto bulls are showing is undeniable

Take the 3H $ETH chart for e.g. - price is above 50,100,200 MA's for first time since the top

Market is well overdue relief & I believe we're seeing it. How long will it last? No idea, but this strength isn't to be ignored pic.twitter.com/wdFqwCRt6f

— CRG (@MacroCRG) July 7, 2022
Traders seem to expect a relief rally after several brutal weeks without any upside moves. The Ethereum price technical analysis by CRG points at bulls growing confident.
#Ethereum 2.0 stakers have deposited over 12.98M $ETH, with 62% of it flowing in before the Nov ATH.

However, with $ETH prices collapsing over 78%, and coins unable to be withdrawn, only 17% of staked $ETH is now in profit.https://t.co/2wjWqANfYD pic.twitter.com/hXSpgBRo02

— glassnode (@glassnode) July 6, 2022
Analytics from Glassnode show just how impactful the price fluctuations are to the Proof-of-Stake Ethereum chain.
Ethereum Price Prediction 2022
Realistic Ethereum price forecast for 2022 made by Analytics Insight gives a reasonable range for current price action. According to it, they expect ETH to stay between $1,500 and $2,000.
Technical and fundamental analysis made by FXLeaders experts suggest an upward move. They think that ETH may see the adoption as a store of value, like Bitcoin. On the daily chart, they point at the moving averages turning into support levels, and all the influence can take ETH to $6,000–8,000 by the end of 2022.
YouTuber Nathan Sloan used a so-called rainbow chart analysis to estimate the fair market price of Ethereum by the end of 2022. The logarithmic chart puts it near $6,000 or $2,965 if ETH stays in accumulation.
Ethereum Price Prediction 2023–2024
Another bullish historical analysis comes from the Economy Forecast Agency. Ether will depreciate relative to the current Ethereum price throughout 2023 but rally in 2024. The cheapest ETH will get is $804 in March 2023 but the Ethereum's price at the end of 2024 is estimated to be at $3,155.
Another service shows a very bullish projection for Ethereum, not unlike other experts. CoinArbitrageBot's figures show the growth from $3,482.65 in 2023 to $5,634.93 in 2024.
Ethereum Price Prediction 2025
In an even more optimistic forecast, CoinQuora expects ETH to reach $20 thousand USD by 2025. Of course, this is an absolute high it can reach by then, not considering possible volatility and pullbacks.  Slightly more conservative target is given by another team of analysts of CoinPedia. Nevertheless, they are bullish, too, but a new all-time high circa 2025 will be around $8,399.5 according to them. Finder UK held a survey to find out the targets of the second cryptocurrency traders for 2025. The responding panel was bullish on ETH long-term, expecting it to rise to $11,764 by that year. Despite the decline in price, the Ethereum forecast is more optimistic than the one in the January 2022 report.
**Ethereum Price Prediction 2030 **
Given how volatile the crypto market is and how difficult it is to predict the prices even in the short term, very few people dare to make claims for farther than five years in advance. Jai Pratap of Coinounce gives his estimation of over $5 thousand USD per ETH in 2030 However, that target was given before ETH renewed its ATH. More recent forecasts put the price of Ether in 2030 closer to 2025 targets, like the one given by CoinPriceForecast. In particular, they think in 2030 ETH can rise from $6,821 to $7,106.
ChangeHero's ETH Price Prediction
The elephant in the room that will decide the fate of Ethereum is the Consensus layer merge. A few months away from the event, some choose to stock up on ETH and others are more skeptical. Ultimately, it all comes down to whether you believe the merge will be a success.
How to Exchange ETH on ChangeHero?
Exchanging ETH with ChangeHero can be done in a few easy steps:
Choose the currencies on the home page, amounts and the type of exchange. Provide your wallet address in the next step and check the amounts;
Double-check the provided information, read and accept the Terms of Use and Privacy Policy;
Send in a single transaction the crypto assets you will be exchanging. Fixed Rate transactions have a 15-minute limit;
All done? Now we are doing all the work: checking the incoming transaction and doing the exchange as soon as it arrives. 
The Best Rate transactions will use the rate current to the time when your funds arrive. The Fixed Rate will use the rate at the time of step 1;
As soon as the exchange has been processed, your ETH is on the way to your wallet. 
The customer support is available 24/7 in the chat on the website or through the email: [email protected]. 
How to buy Ethereum or sell it with a credit card? That is also very easy to do on ChangeHero. Check out this guide for instructions!
Conclusion
The closer the transition to Proof-of-Stake is, the more demand for ETH there will be. While we are months or maybe even weeks away from it, it can be a good idea to get some ETH while it's cheap before it skyrockets in the wake of the event.
How did you like our Ethereum price prediction? Comment and check out other educational and informative articles in the ChangeHero blog. For daily content, subscribe to ChangeHero on Twitter, Facebook, Reddit and Telegram.
---
Frequently Asked Questions
What will Ethereum be in 2023?
By 2023, analysts expect ETH to be trading between $804 and $3,482.65.
What will Ethereum be worth in 2025?
Various sources give estimates in the range between $8,399.50 and $20,000 for Ethereum in 2025.
What will ETH be worth in 2030?
According to different analysts, in 2030 Ethereum prices can grow to $7,106.
What is Ethereum worth in 2022?
At the time of writing the article, ETH price is $1,183.45. ETH price prediction gives targets up to $8,000 by the end of 2022.
Disclaimer
---
This article is not a piece of financial or investment advice. No price predictions are guaranteed to provide exact information on the future price. When dealing with cryptocurrencies, remember that they are extremely volatile and thus, a high-risk investment. Always make sure to stay informed and be aware of those risks. Consider investing in cryptocurrencies only after careful consideration and analysis and at your own risk.
Quick links: