In terms of cryptocurrency news and social media buzz, this week was rather intense. Bitcoin is slowing down but not yet giving up its dominance, altcoin season almost on the horizon. Yield farming hype is overcoming any conceivable limits. All this is recapped in this crypto digest by ChangeHero team, in which we also update you on our progress and round up the latest crypto news.
Updates from ChangeHero
SwapSpace Announcement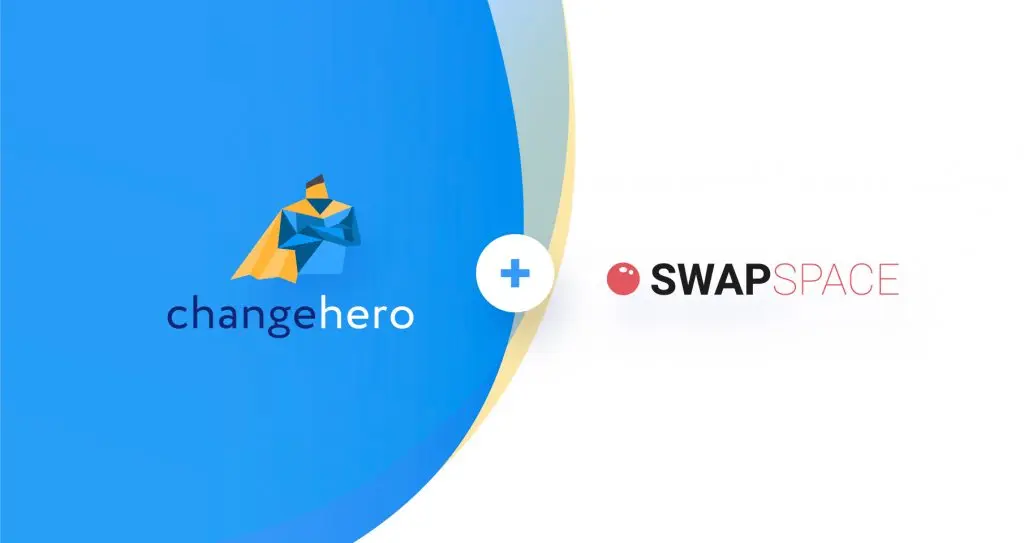 This week started with the announcement of new collaboration. ChangeHero is now supported at the instant cryptocurrency exchange aggregator SwapSpace. Make sure to tune in to our Twitter next week, because we have some exciting activities cooking up!
Interview with David Tsai, ESVP of CoolBitX
We also got a very insightful interview with our partner's, CoolBitX Executive Vice-President of Sales, David Tsai. Check it out for a first-hand CoolWallet S overview and tidbits of David's crypto experience.
Latest Crypto News Highlights
And now, from our news and updates to the crypto digest part of this weekly recap.
First Cryptocurrency news: Bitcoin digest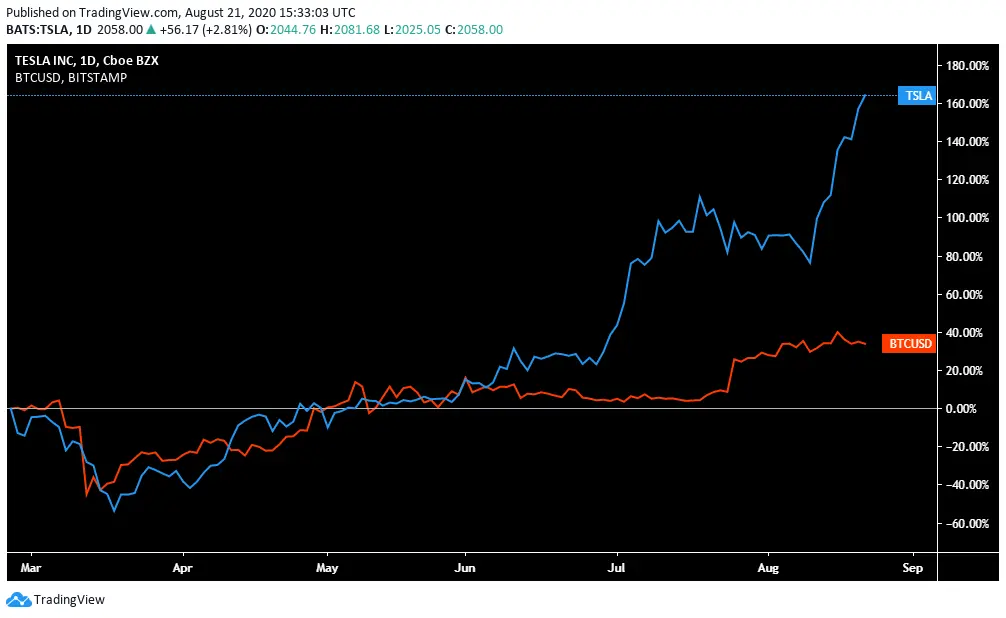 TradingView reported that the interest of American investors to Bitcoin is second only to the Tesla stocks. Perhaps, if not for the split in $TSLA, Bitcoin could have snatched the crown of the most looked up asset in the US.
Tech Cryptocurrency News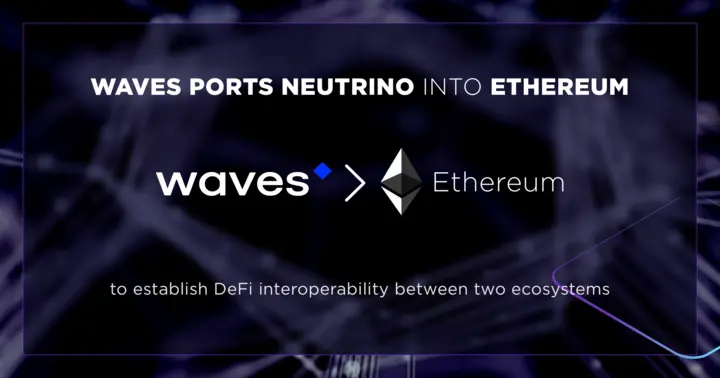 Waves launched USDN on Ethereum. USDN is the first stablecoin of its kind - it is pegged to the US dollar but also yields passive income. The cooperation of these two chains will also provide a bridge between them.
Poly Network, a compatibility protocol alliance, launched on 18th. It already supports ETH, Neo, Ontology and Cosmos-SDK, and in the nearest future Bitcoin support is planned.
USDT is moving to OMG Network, a complementary Ethereum chain. It's expected that from now on the fees will be lower and throughput will increase significantly.
Cryptocurrency news on Regulation
Hawaii welcomed a few digital currency exchanges into its regulatory sandbox. Among those are bitFlyer, CEX.io and Gemini. The operation in the sandbox lasts up to two years and gives the participants enough time to attain enough qualifications for a full US law-compliant license.
Cryptocurrency news on Adoption
This week's news about crypto adoption seem to come from the future.
Spacechain, UK-based research firm, authorized a signed Bitcoin transaction from the International Space Station. A small step for Bitcoin, and potentially, a huge leap for humanity, to paraphrase Neil Armstrong.
We also got some insight into the futuristic blockchain Akon City, as reported by Cointelegraph. The ambitious project aims to build a smart city with blockchain-powered infrastructure in Senegal by 2023. It is expected that citizens will be able to pay for everything from utilities to fares in the project's cryptocurrency Akoin, and the civil structures will employ the underlying technologies for logistics and trade. 
Cryptocurrency news on DeFi
If you still need proof that DeFi is seeing crazy levels of hype, we have a couple of examples for you.
Bitcoin is no longer the most expensive asset on the market. Time and time again this week, it was outpriced by the yearn.finance token. At the moment of writing this crypto digest, the price of YFI is $15,160.21, 28.59% more than that of BTC.
With all confidence it can be said that memetic value is a real metric in DeFi. Spaghetti Coin protocol attracted $200 million in capital within 12 hours since its inception. This is happening in the light of the developers outright stating that the code is unaudited and the protocol holds no intrinsic monetary value. 
A ConsenSys developer Jordan Lyall, to mock the trend, developed the Degenerator tool, with which anyone can develop a DeFi project in 5 minutes. Surprisingly, it got picked up and by the end of the day, a MEME token made with it reached $1 million in capitalization.
Latest Crypto News from Twitter
Taking USD out of the equation: 1 BTC = 6 ounces of gold .. and rising pic.twitter.com/doslDJ9l4R

— PlanB 🔴 🔴 🔴 (@100trillionUSD) August 17, 2020
news for Bitcoin bulls: stock-to-flow predictions are back on the radar! Stock-to-flow model is based on the presumption that the more scarce an asset is, the more value it holds, and is applied to precious metals and material goods. Plan B, the most well-known proponent of this model, suggested taking the dollar out of the equation, and forecasts the value of approximately 100 ounces of gold for 1 BTC in the next year. Though sometimes criticized, the stock-to-flow model historically shows a rather high degree of correlation to the projected result.
WHY I buy gold, silver, Bitcoin? Three words: No Counterparty Risk. Stocks, Bonds, Business, Real Estate all have Counterparty Risk. Gold, Silver, Bitcoin are money. They do not depend on people to be money. I own Gold, Silver Bitcoin in case I need to run from human insanity.

— therealkiyosaki (@theRealKiyosaki) August 17, 2020
This week Robert Kiyosaki was going on a tangent, making not one but several tweets about investing in safe havens. With one of the richest men in the world, Warren Buffet, giving up shares in the banking sector and USD index at a two-year low, in Kiyosaki's words, the collapse is imminent.
Reminder: you do NOT have to participate in "the latest hot defi thing" to be in ethereum. In fact, unless you *really* understand what's going on, it's likely best to sit out or participate only with very small amounts.

There are many other kinds of ETH dapps, explore them! — vitalik.eth (@VitalikButerin) August 14, 2020
Vitalik Buterin made it into a lot of cryptocurrency news stories with the tweets in which he admitted to hardly ever participating in yield farming or selling his ETH at $700. But this tweet is also kind of valuable, especially now, because it's never too late to remind yourself to exercise caution and be reasonable. After all, yield farming in DeFi is a relatively new trend which is yet to mature.
Top Cryptocurrencies Price Change
In comparison with the last week, the overall market metrics changed only so slightly. The BTC rally seems to have slowed down significantly by now. The altcoins broke free from the violent activity again. Each project is now following their own trends, as can be seen by an abundance of individual cryptocurrency news.
At the moment of writing this crypto digest, the market's and top currencies' dynamics for the last week are the following:
Total Market Cap: $371,758,547,565 (+0.67%); 
BTC Dominance: 58.8% (was 58.7%).
Gainers of the week
Protip: all of these currencies can be exchanged with ChangeHero_! You can also buy and sell them on our website._
Round-up
Not a lot of market action but quite a lot of cryptocurrency news, right? Those were the most interesting latest cryptocurrency news from our team! For regular updates each week, as well as educational and informative content and latest crypto news, subscribe to our blog and give us a follow on Twitter, Facebook, Reddit or Telegram. Stay tuned and take care!
---
Learn more:
Quick links: