This week was a ride when it comes to cryptocurrency news: McAfee was arrested, changes in BitMEX board, Bitcoin broke $11,000 level after three weeks. ChangeHero team got to cover short Bitcoin news, altcoin-related stories and much more in our weekly crypto digest.
ChangeHero Updates
UNI Zero Fees Trading
The past week, we were offering our users UNI exchanges with no fees to celebrate the listing! Hundreds of users, according to our data, have used this opportunity.
Interview with the Verge Currency founder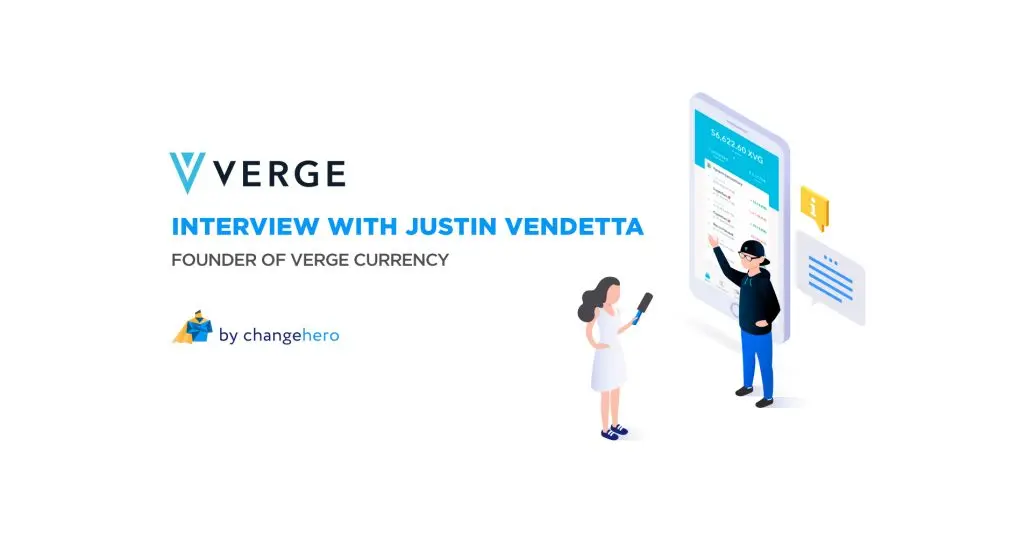 Also, this past week we got to talk with Justin Vendetta, the pseudonymous Verge Currency founder. He shared with us some fun facts about the community, PornHub partnership, the whole crypto space, and even voiced some strong opinions:
"ChangeHero: What do you think is stopping the people from using crypto?
Justin: Probably the talking heads on television, who fear crypto wrecking the inflationary fiat markets. People like Peter Schiff can't stop talking about how bad bitcoin is, yet it continues to go up and prove him wrong."
Find the full interview in our blog!
And now, we'll cover in short Bitcoin news and other cryptocurrency news that got the community talking the most.
Latest Cryptocurrency News
Short Bitcoin News
Square invested $50M in BTC and suggests other enterprises do the same. The recent trend of large investors flocking into BTC can be a double-edged sword: on the one hand, this will do wonders for the capitalization of Bitcoin, but on the other hand, it also might increase the correlation with the stock market and decrease the democratization of Bitcoin.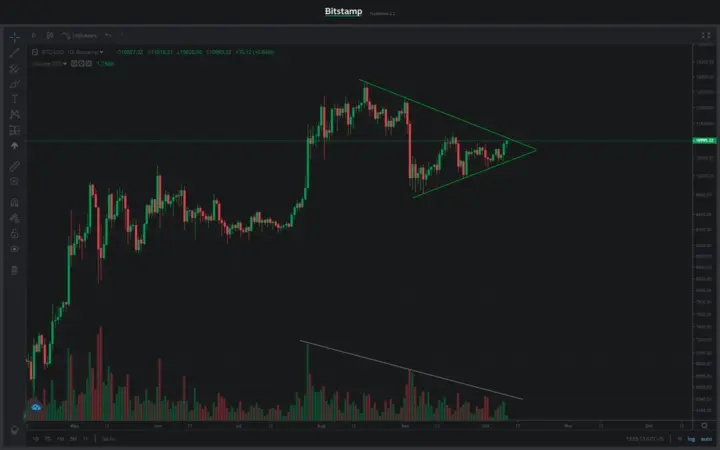 Have you been waiting for Bitcoin to breach $11,000? Well, it happened this week! Though the consolidation continues, the $11,000 level became the key resistance which will determine where the price goes next.
It was top and short Bitcoin news, but there are more covered — keep reading for more!
Adoption Cryptocurrency News
South Korea updated their progress on developing a national digital currency (CBDC). The final stage of it is supposed to finish by 2021. The COVID-19 pandemic accelerated the adoption of digital currencies and made more governments look into developing national digital currencies for a cashless economy;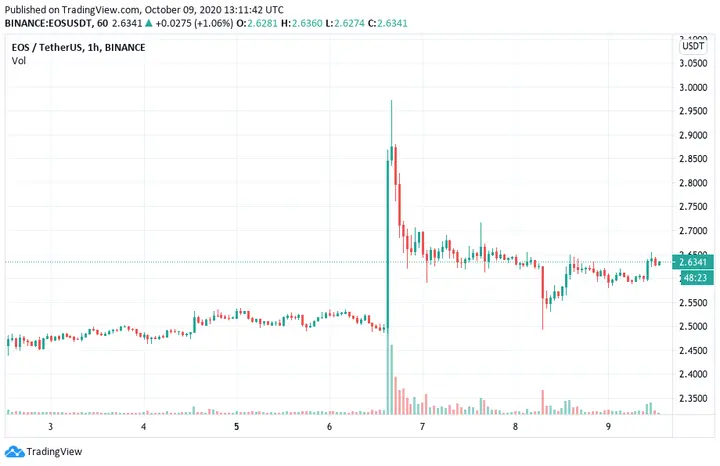 Google Cloud joined EOS network as a validator candidate. The price reacted with a momentary 19% uptick, since a large part of the community got excited about one of the global leading technological enterprises to work with EOS.
Tech Cryptocurrency News
Solana Wormhole is set to be released in a few months. It is a bridge with Ethereum blockchain. Solana blockchain is currently known as a home to the Serum DEX and one of the latest additions to the set of available blockchains for USDT.
Regulation & Politics Cryptocurrency News
John McAfee was arrested for tax evasion and unregistered token sale promotion;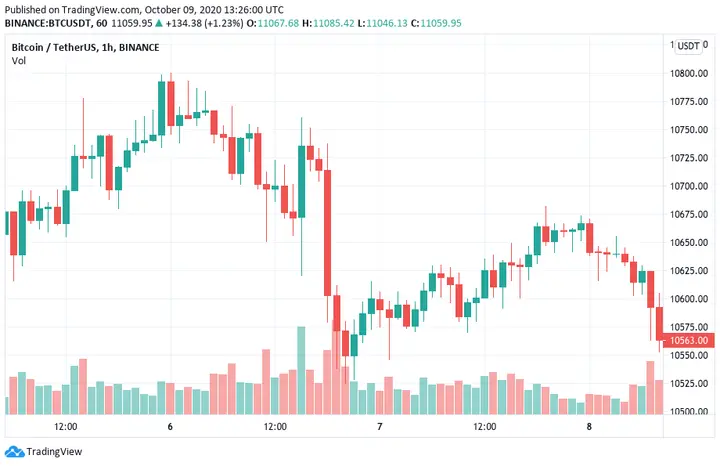 In an attempt to secure his victory in the November election, Donald Trump tried to hold a stimulus package for ransom, halting talks until after the election. The markets tumbled down, and the crypto market reacted accordingly (see the chart). The day after that, though, he seemed to have changed his mind, and the talks resumed;
In an interview with Fortune, Chris Larsen, executive chairman of Ripple, confessed they are considering changing jurisdictions to escape the ongoing legal battle with SEC over whether XRP was an unregistered security or not.
In continuation of the BitMEX story from last week, just the other day it became known that their board of directors is to be reshuffled. Most importantly, Arthur Hayes and Samuel Reed were excused from their executive positions.
DeFi Cryptocurrency News
This week was eye opening for many short-term gain seekers in DeFi: the total capitalization of relevant protocols and tokens dropped by 25% and volumes shrank by 30% in just one day, and many of the tokens see up to 90% losses in comparison to ATH. The decreasing hype might be a positive thing, however, as the space will see less obvious scams and rug pulls, and let legitimate products flourish.
In the next section, we cover the cryptocurrency news and discussions that started on Twitter. However, Crypto Twitter generates so much content, it's easy to get lost — we chose the best posts so you don't have to.
Cryptocurrency News from Twitter
$COMP, $YFII, $YFI and $SUSHI are among those in the wreckage that are showing pic.twitter.com/BzTOFTO8Gf — Santiment (@santimentfeed) October 8, 2020
Analytics portal Santiment published an in-depth investigation of the decline of DeFi, which started this week. They bring up the point of the largest tokens like YFI or COMP suffering double digit losses. DeFi is a high-risk venture at the moment, and there is no "too large to fail" go-to product, so, as always, we encourage everyone to do their research!
I wish I had kept my 1,700 BTC @ $0.06 instead of selling them at $0.30, now that they're $8.00! #bitcoin

— Greg Schoen (@GregSchoen) May 16, 2011
Not exactly a tweet from the past week, but it was unearthed by Reddit just a few days ago, again. A time capsule of a legendary tweet, really.
I Bought Bitcoin Today.. Salute 2 @JermanePRIME & @APompliano

— MURDA ON THE BEAT (@murdabeatz_) October 6, 2020
Shane Lee Lindstrom, Canadian hip-hop producer, has joined the ranks of Bitcoin holders. Thanks for the exposure! Who knows, how many of his fans decided to consider it, too?
Influencer of the Week
This is one of the few times in my Bitcoin career where the fundamentals (on-chain data and metrics from infrastructure players) are in moon mode, yet the market is not woke to it. They will be by 2021. This is an opportunity I've not seen since mid-2016.

— Willy Woo (@woonomic) October 7, 2020
Willy Woo is a crypto trader who stuck to fundamental on-chain analysis and was bullish on BTC even in the Crypto Winter. Their follower base comes up to 150 thousand.
In this week's highlighted tweet, he claims fundamentals, such as demand/supply ratio, point to the price to be in "moon mode", and the markets might react to it by 2021. Three months of 2020 left, plenty of time to stack some sats just in case.
Top Crypto Digest: Price Change
At the moment of writing, the market's dynamics for the last 7 days are the following:
Total Market Cap: $344,263,601,050 (+8.24%);
BTC Dominance: 60.88% (was 60.83%).
7d Top Crypto Digest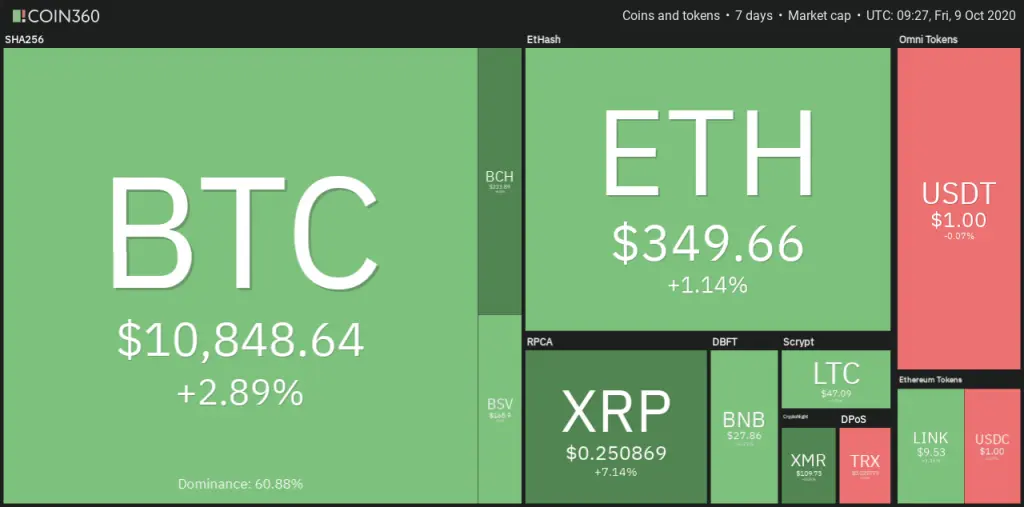 At the moment of writing, the 7-day change of the top currencies is the following:
Gainers of the Week on ChangeHero
At the time of writing this crypto digest, the top three are:
Monero (XTZ) $109.73 (↑8.03%);
XRP $0.250869 (↑7.14%);
Status Network Token (SNT) $0.024307 (↑6.61%).
The lists include the coins that can be traded and exchanged on ChangeHero. You can buy and sell some of them (BTC, ETH, BCH, BSV, TRX) with your credit card on our website, too. Either way, it will not take more than 15 minutes, and we will find the best rate on the market for your purchase.
Summary
These were the most discussed and interesting stories and opinions from the cryptocurrency news this week. We'll be looking forward to how those develop, and hope you stay with us to see it, too.
Don't forget to subscribe to ChangeHero Blog and give us a follow on Twitter, Facebook, Reddit or Telegram for the weekly updates and digests!
---
Learn more:
Quick links: