In our weekly crypto digest for today, ChangeHero team, as usual, will bring you up to date on the latest crypto news. We will also analyse the cryptocurrency market and make a top coin digest. Dive right in!
Latest Crypto News
In terms of crypto-related news, it was quite an interesting week. Despite the fact that everyone was watching Bitcoin, there are way more stories which we will also cover in this crypto digest!
Bitcoin News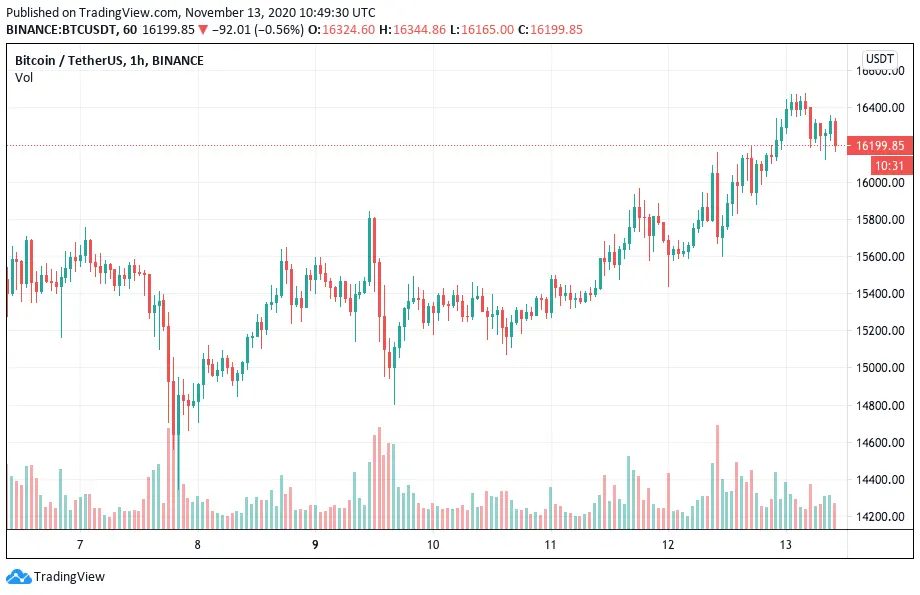 Last weekend, Bitcoin dipped to $14,600 after being rejected from the $15,600 level. However, after that, the week was great for the BTC price. On Monday, it was rejected from a higher level, $15,800, again, but immediately after that, started climbing. Yesterday it hit $16,000 and closed the day above the mark.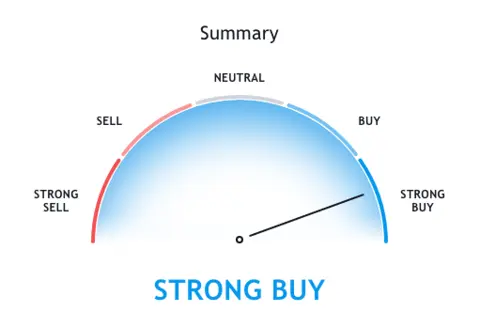 Technicals on TradingView put BTC in the "strong buy" area, so that just about answers the question which cryptocurrency is the best to buy now;
By the way, it means that right now Bitcoin has not only renewed a 2020 highest price, but also reached a level which has not been reached since January, 2018. Getting closer to renewing the ATH!
Crypto News on Adoption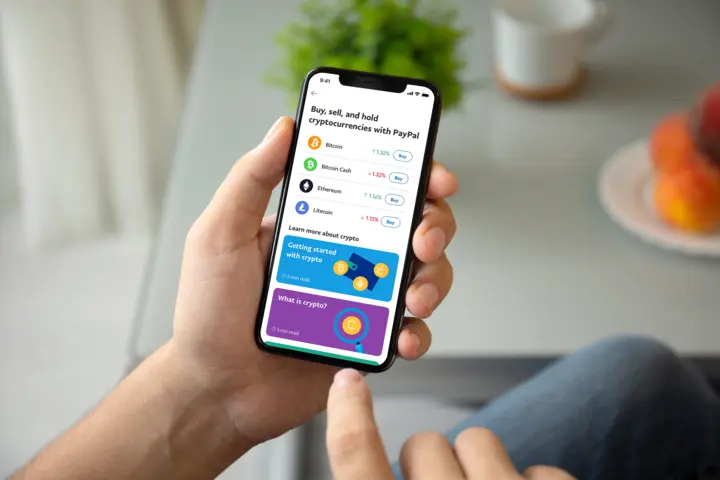 PayPal opened up crypto purchases for eligible app users in the US. At launch, it supports Bitcoin, Bitcoin Cash, Ethereum and Litecoin. The feature was highly requested and rolled out due to an overwhelming demand. However, as with all currencies in PayPal accounts, the Bitcoins are not transferable outside of the accounts. On the other hand, you can now pay to 26 million merchants that use PayPal in crypto!
Tech Crypto News
Ethereum Foundation announced a grant program for the community members that will develop onboarding solutions for stakers. The network launches soon, so it is better to prepare the stakers who will be securing the network for doing their job.
Regulation & Politics Cryptocurrency News
Pfizer made a press release about a newly developed COVID-19 vaccine candidate at the start of this week. The stock market reacted with strong changes, with some assets surging and some dropping. The time of the announcement coincides with a Bitcoin dip previously mentioned in the crypto digest. Interestingly enough, gold also dipped, which can signal the hopes of investors to return their money from safe havens.
Twitter Crypto Digest
Over 1 million Bitcoin Cash has been sent to exchanges in the last seven days ahead of the hard fork on 15 November, driving the BCH price relative to BTC even lower.

Track daily BCH exchange inflows here: https://t.co/kxrZt6Jvai pic.twitter.com/SobmbY1eRK — Philip Gradwell (@philip_gradwell) November 11, 2020
This Sunday, the BCH network is set to split in a hardfork. In the wake of the event, it seems that there is extra selling pressure on the currency. Users sell off the currency that is set to split for the second time since 2018.
(1/2) Ok, so what happened today on #Ethereum🦄:

1. At some point Ethereum developers introduced a change in the code that led today to a chain split starting from block 11234873 (07:08 UTC) 2. Those who haven't upgraded (@Blockchair, @infura_io, some miners, and many others)… pic.twitter.com/mbRYFU5tgn — Nikita Zhavoronkov (@nikzh) November 11, 2020
Speaking of hard forks, a few days ago the Ethereum chain accidentally split. The was an unannounced geth client upgrade. It caused several services to experience technical difficulties or stop working completely. This event has made the community members concerned about sharding on Ethereum 2.0.
Jump Trading holds at least $75m in cryptoassets and is the 8th largest holder of COMP tokens behind a16z and Polychain. Jump bought 47K COMP in the past 7 days!

Jump also holds KEEP, HXRO, NMR, OXT, and MKR. Jump invested an undisclosed amount in Serum and owns 40m SRM(~$32m) pic.twitter.com/wNML2DZJrW — Mason Nystrom (@masonnystrom) November 4, 2020
If you thought institutional investors buy only Bitcoin, you may be surprised! Jump Trading, a Wall Street trading company, has been accumulating Ethereum tokens and altcoins. Their $75 million crypto portfolio includes COMP, BNB, HT, MKR and, of course, BTC and ETH.
Influencer of the Week
You want to buy #BTC? So do I... Join me at 8pm(uk) for Monday Night #Crypto LIVE on my youtube channel https://t.co/EIcTT0TrbR when I will be taking a look around the markets in the wake of #CovidVaccine announcement & showing you how I am planning on trading the volatility... pic.twitter.com/ojDl1iwwJh

— Nicola Duke (@NicTrades) November 9, 2020
Technical analyst, Twitter blogger and Youtuber Nicola Duke makes posts on a very wide spectrum of themes. Of course, he often provides technical analysis insights on cryptocurrencies, but also comments on the news significant to the markets. Not the last item on the list, but he has a great sense of humor, too!
Top Crypto Digest: Price Change
At the moment of writing the crypto digest, the market's dynamics for the last 7 days are the following:
Total Market Cap: $449,356,020,969 (+5.56%); 
BTC Dominance: 67.07%.
7d Top Coin Digest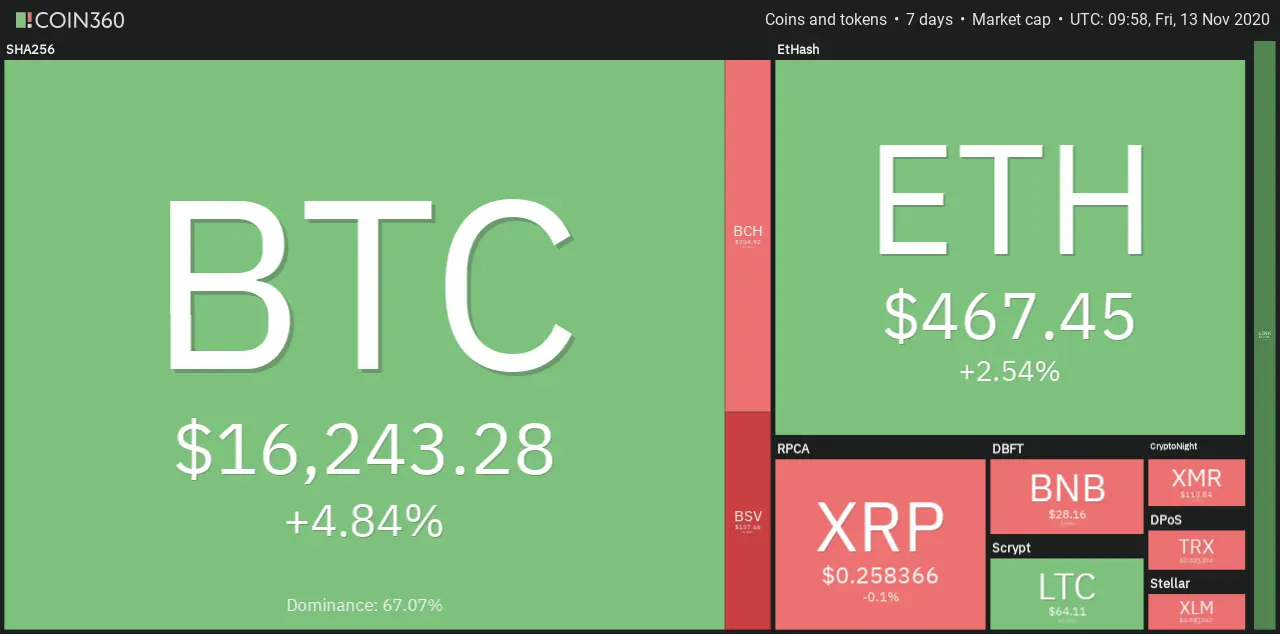 At the moment of writing, the 7-day change of the top currencies is the following:
Gainers of the Week on ChangeHero
What is the fastest growing cryptocurrency right now? At the time of writing this crypto digest, the top three are:
LOOM Network (LOOM) $0.029147 (↑54.14%);
Uniswap (UNI) $3.27 (↑36.57%);
NEM (XEM) $0.133159 (↑19.29%).
This top coin digest list includes the coins that can be traded and exchanged on ChangeHero. You can buy and sell some of them (BTC, ETH, BCH, BSV, TRX) with your credit card on our website, too. Either way, it will not take more than 15 minutes, and we will find the best rate on the market for your purchase.
Summary
That was the crypto and top coin digest for the past seven days. Don't forget to subscribe to ChangeHero Blog and give us a follow on Twitter, Facebook, Reddit and Telegram for more news and informative content!
---
Learn more:
Quick links: