Last month, the OKX team rebranded its layer-one public chain to OKT Chain (OKTC) and announced its latest public chain project — OKB Chain (OKBC). The ChangeHero team prepared a guide to introduce you to the new system and dispel some confusion about OKT and OKB.
Key Takeaways
OKT Chain is an EVM- and Wasm-compatible L1 built on Cosmos, focusing on true interoperability and maximized performance powered by its utility token OKT;
OKT is necessary for gas and is used for maintaining the DPoS consensus of the OKT Chain;
OKT and OKB are two separate tokens with independent use cases and tokenomics.
What is OKT Chain?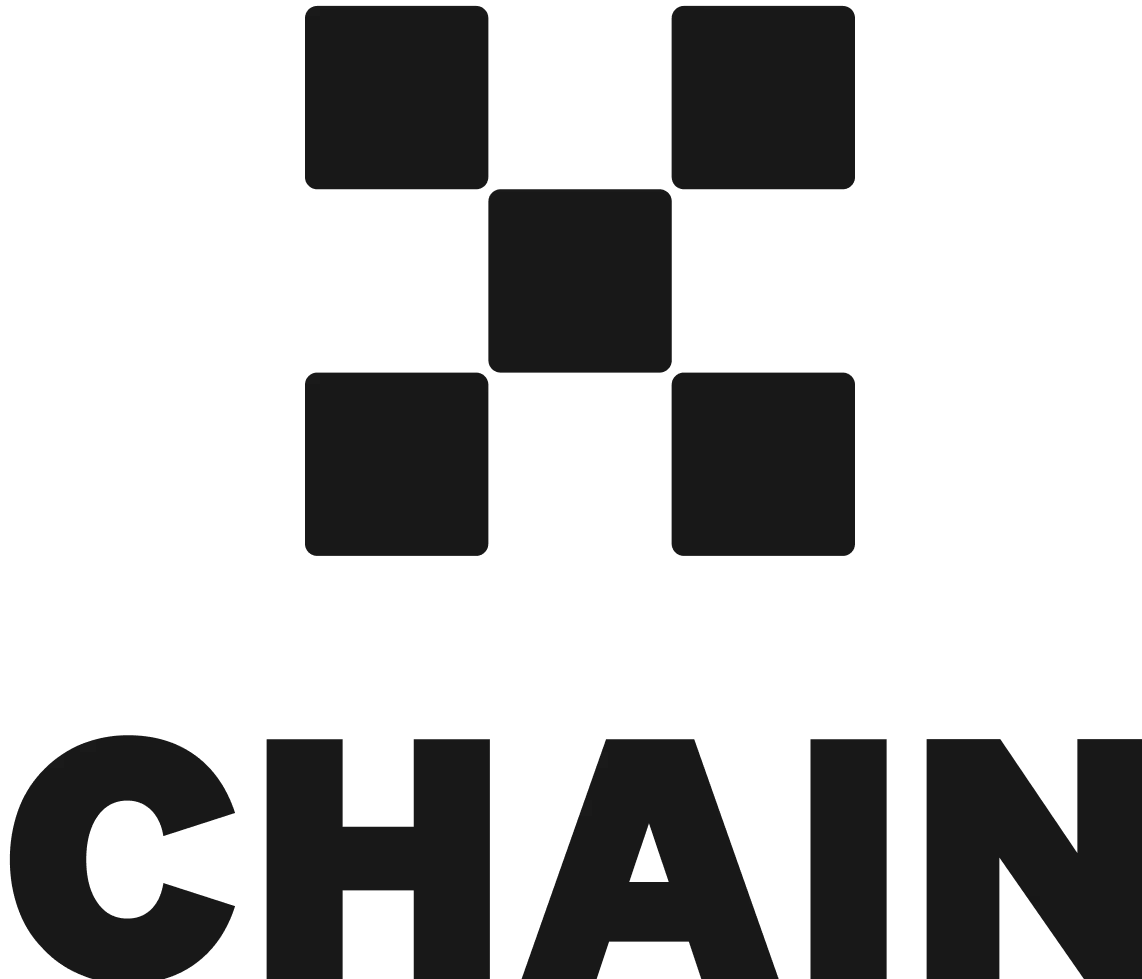 Just around a month ago, the crypto company OKX, best known for the centralized exchange of the same name, announced the rebranding of OKT Chain (OKTC) — an EVM- and IBC-compatible blockchain built on Cosmos. This rebranding was motivated by the launch of OKB Chain (OKBC), which is an Ethereum Layer-2, while the OKT Chain is a Layer-1 powered by its native token OKT.
The new token is necessary because of how the blockchain works. It uses the Delegated Proof-of-Stake consensus algorithm to maintain the history of transactions. In such an algorithm, validator nodes check the conditions for transactions to be approved and vote in rounds about adding new blocks. To make sure the validator works as intended, they are required to make a stake in the native token. If it behaves, the stake grows because the node is rewarded by the protocol but if they fail, the stake is slashed. To get a cut from the protocol rewards, users who can't run a node have the option to delegate some of their tokens to a validator. In this system, validators can grow their stake with delegates' tokens and offer competitive returns as an incentive, and users can receive a cut of the rewards even without running a node.
This energy-efficient consensus algorithm is quite common for top blockchain platforms, one of them being Cosmos. This is the platform with which OKT Chain was built, using their specification of the DPoS consensus algorithm Tendermint. A major advantage of Cosmos is interoperability — the ability to connect independent blockchains. Before it and to an extent, even presently, separate blockchain platforms work as silos with their own economies and ecosystems. Solutions like bridges don't offer true interoperability as Cosmos does. The tradeoff is that for independent blockchains to communicate with ease, they have to be built on Cosmos in the first place — which OKX opted to do for their own public chain.
Features of OKT Chain
High scalability and throughput — over 6 thousand transactions per second;
Compatibility with EVM, WasmVM, and Inter-blockchain Communication for interoperability with most of the popular blockchains, including Ethereum and Cosmos;
As the development goes on, the governance will be shifted toward the developers and contributors as opposed to the founding team at OKX.
The history behind the OKT Chain
OKT Chain was previously known as OKX Chain, which was launched in 2021. It was developed as a platform to support an independent ecosystem of dApps and protocols on a Layer-1 with a more tech-focused approach. Its development started in 2019 and the testnet was launched in February 2020. By May 2021, it had EVM support but limited scalability of about 100 tx/s, so the next swath of development saw its throughput increase to 6,000 tx/s by October 2022.
As of April 2023, OKT Chain is the only blockchain platform to support both EVM and WasmVM, along with operating a native bridge module capable of automatically translating KIP20 assets to CW20 assets and vice versa, enabling a highly innovative approach to contract interactions.
The OKTC core team is a subdivision of the OKX team, tapping into the experience the company has in developing crypto products. However, the more influential part of the OKTC ecosystem is the developers who build their products and apps on the blockchain.
What is the OKT Crypto Token?
So to recap, OKT is a unit of account for the OKT Chain, transferred or otherwise utilized in its transactions. It is necessary for staking and gas fees. Here are some more facts and figures about it:
| | |
| --- | --- |
| Transactions per second | Up to 6,000 |
| Issuance | Disinflationary; halving block rewards |
| Max supply | 21 million |
| Active validators | 21 |
How to Use The OKT Token
As a native utility token of OKT Chain, OKT is needed for:
Gas or transaction fees. The OKT paid goes toward the block rewards or contract deployers;
Running a node or delegating to one;
You can also use it to
Avail DeFi protocols on OKTC for liquid staking or decentralized exchange;
Engage with the NFT, GameFi, and Web3 projects built on OKTC.
OKT vs. OKB. Are They The Same?
Let's get this out of the way: OKT and OKB are entirely separate tokens. OKT is a native utility token of the OKT Chain and OKB is the utility token of the OKX (centralized exchange) ecosystem.
The tokenomics of OKB prevented it from becoming the utility token of the OKT Chain. The supply of OKB is fully circulating, and OKX employs a buyback-and-burn mechanism based on the commercial performance of the exchange. In other words, it has a decreasing supply. On the other hand, OKT Chain's DPoS requires to have some inflation to reward validators and incentivize block propagation.
The OKB Chain and OKT Chain ecosystems have different purposes, too. OKB is an asset to use on the OKX platform, and it is trading-focused. OKT is part of a more tech-focused chain, and by having it rely less on economic incentives, OKX made it fill the role of a utility token better.
The only connection between these tokens is that OKT was airdropped to OKB holders in proportion to their OKB balances. OKX believes that by having done so, they created a link for the two tokens to continuously increase the value of each other.
Plans for the Future
By making OKT Chain and OKB Chain distinctly separate, the OKX team marked a start of a new phase of the development of these ecosystems. So what is in store for OKTC now?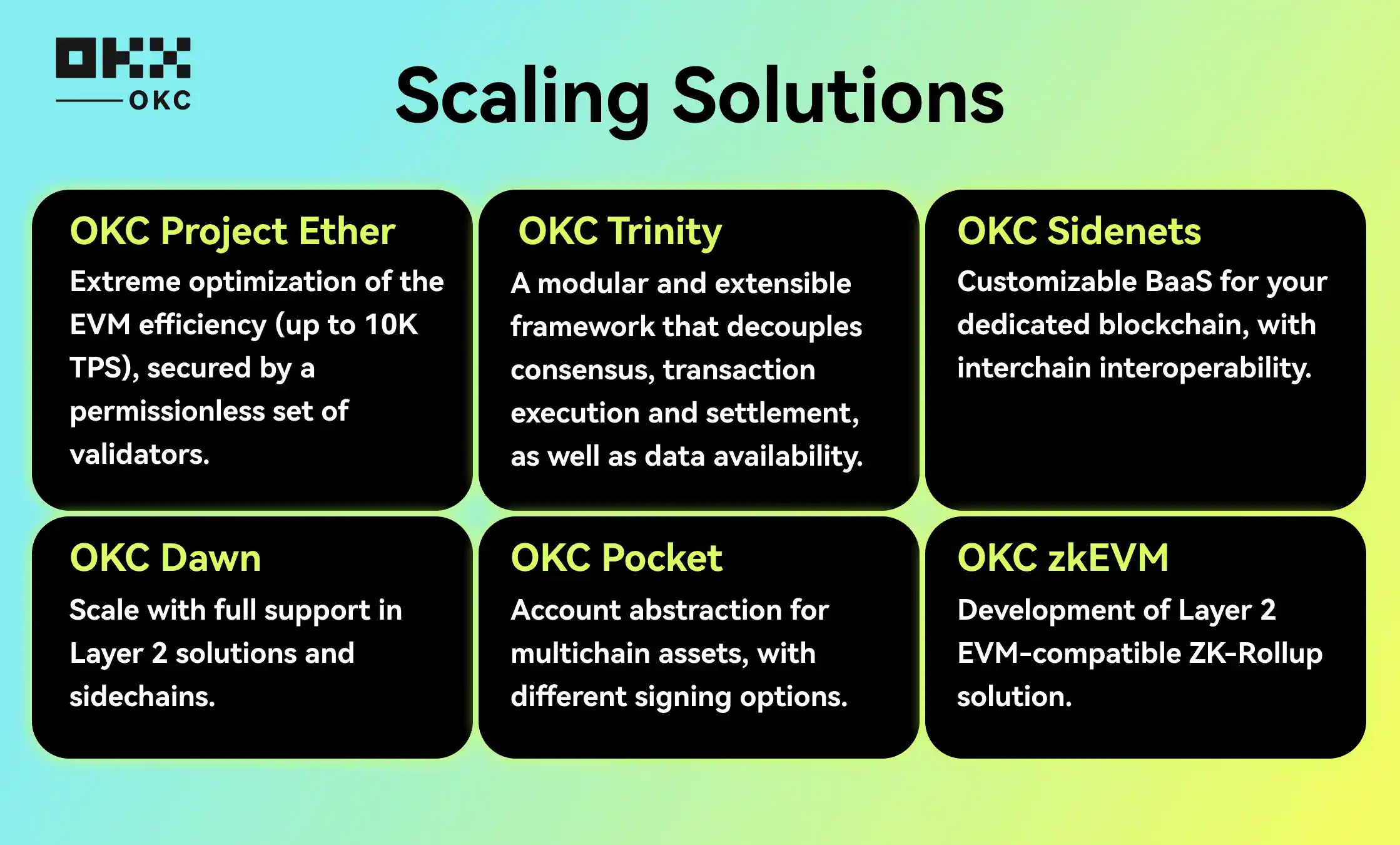 The OKT core team will keep building tools for developers to seamlessly integrate their apps into the ecosystem and collaborate with accelerators to help them further. In addition, they have quite a few projects in the pipeline: further scalability improvement via Project Ether and Trinity, sidenets and Project Dawn for L2s, as well as multichain assets.
An official blog post highlighted more undertakings that the team will tackle in 2023 going forward. Firstly, they plan to review OKT's utility now that it is disinflationary, meaning that by 2028 it will enter circulation completely. Secondly, they plan to decentralize the governance by onboarding more community nodes. Thirdly, following up on the WasmVM integration, next up is Move VM, developed by Diem and employed by Aptos.
OKT on Twitter
1/ As the Web3 world continues to expand multichain, security remains at the forefront of many users' concerns 👮

Let's explore what makes @KeystoneWallet stand out as the go-to #hardwarewallet for users of @OKCNetwork

📚 https://t.co/2WGPCROie5

Let's dive in! 🌊 pic.twitter.com/0kh0PJVR1d

— Keystone | Hardware Wallet (@KeystoneWallet) April 6, 2023
The Keystone wallet team has prepared a thread with useful information about OKTC and OKT. You can use their hardware wallet to keep track of your OKT, too.
Top #IBC Projects by Monthly Active Users 🔥

🥇 $ATOM @cosmoshub
🥈 $OKT @OKCNetwork
🥉 $OSMO @osmosiszone$JUNO @JunoNetwork$CRO @cronos_chain$EVMOS @EvmosOrg#CroFam @cryptocom$LUNA @terra_money$STARS @StargazeZone$SCRT @SecretNetwork#IBCGang #Cosmonauts@MapOfZones pic.twitter.com/c8Bev3oizD

— Cosmos Daily ⚛️ (@CosmosATOMDaily) April 3, 2023
According to the stats shared by Cosmos Daily, OKT Chain is second only to Cosmos Hub in the Inter-Blockchain Communication activity.
New integration 👉 @OrochiNetwork,

Orochi Network is a cutting-edge zkOS designed to tackle the challenges of computation limitation, data correctness, and data availability in the Web3 industry.

👇

— OKT Chain ⚛🕸 (@OKCNetwork) April 6, 2023
And as is often the case, the official Twitter account of the OKTC team is the best place to get real news on their development progress. With this integration of zkOS for Web3 Orochi, something exciting is coming up soon.
What OKT Wallet to Use?
OKT is a native token of the OKTC network, and there are a number of crypto wallets that support Cosmos-compatible tokens. They come in all forms — browser extensions, mobile and desktop apps, and even hardware wallet apps — and for any platform. Some of the options include Math Wallet, Token Pocket, CoinCarp, Infinity Wallet, and BitKeep.
Our team recommends Arctic Wallet, where you can store OKT and dozens of other crypto assets. You can also avail of the exchange service, provided by ChangeHero, right in the application.
How to get OKT?
OKT is a new arrival to the 200+ roster of coins and tokens listed on ChangeHero. If you want to exchange OKT tokens today, ChangeHero is here to help:
Choose the currencies on the home page, amounts, and the type of exchange. Provide your OKT wallet address in the next step and check the details;
Double-check the provided information, read and accept the Terms of Use and Privacy Policy;
Send the cryptocurrency for the swap in a single transaction. In Fixed Rate transactions, you have 15 minutes before it expires;
Sit back and relax. At this step we are doing all the work: checking the incoming transaction and doing the exchange as soon as it arrives;
As soon as the exchange has been processed, your OKT is on its way to your wallet. And so, the transaction is finished!
If you ever run into any issues during your swap, our support specialists are always available to help you in the chat or through the email: [email protected].
Haven't got any crypto yet? We got you covered: buy any crypto with a bank card, ApplePay, or GPay from our partner and swap it afterward for OKT on ChangeHero.
Conclusion
After many changes, OKX has decided to build a dual-chain system with OKT and OKB being two independent utility tokens. They seem to be eager to cater to any kind of crypto enthusiast, whether you're here for trading or the tech.
If you enjoyed our beginner's guide, check out the ChangeHero blog for more. Follow ChangeHero on Twitter, Facebook, Reddit, and Telegram for daily updates and more content.
---
Learn more:
Quick links: