«It is always "invest only what you are willing to lose" and never "here's where to get the spare money"! Wait, what's this? A gift card? I think I know what to do with it but how?»
Do you recognize this line of thinking? Then you are in the right place. In this guide, the ChangeHero team will give you advice on how to use your Mastercard or Visa gift card to buy Bitcoin (BTC).
What is a Visa gift card?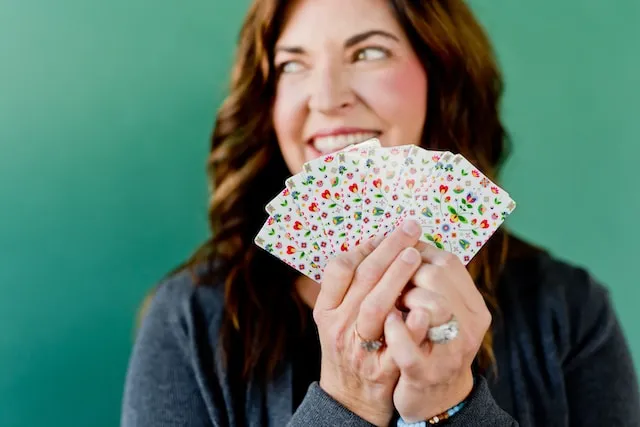 In case you are not familiar with this type of bank card, a Visa gift card is a prepaid debit card that cannot be topped up. You can only spend money from its balance but it is generally accepted everywhere where Visa or other gift card issuer is supported. This card will not be linked to a bank or savings account, making it blank and usable by those who would otherwise not be able to have a bank card.
These prepaid cards are widely accepted domestically but for international payments, conditions may apply. There can be limitations to using a Visa gift card, such as geographical restrictions or additional fees.
Why Use the Vanilla gift card?
Prepaid cards like the Visa Vanilla gift card have their own advantages and disadvantages to balance out. Since no bank account is required to use one, it is a convenient way to give money to someone else without a bank transfer or handing out cash. Even those with a lack of credit, bad credit, or restricted eligibility (e.g. minors) can use a prepaid card. Another reason to use it as a present is its customizable design.
Keep in mind that there are massive cons to a prepaid debit card. A Visa gift card has to be activated before use, which can incur a fee. Additionally, these cards can come with other fees, too: charges for dormancy or monthly fees, so it is in your best interest to not let them lie around for too long. Finally, topping it up is not possible, and once you expend the available funds, it becomes useless.
However, if you receive a prepaid card as a gift, this is a plus to your expendable income. These funds can be used to buy Bitcoin or any other crypto with almost no remorse. As a result, this cash to spare can become digital assets that have the chance to appreciate in the long term.
Can You Buy BTC with a Visa gift card?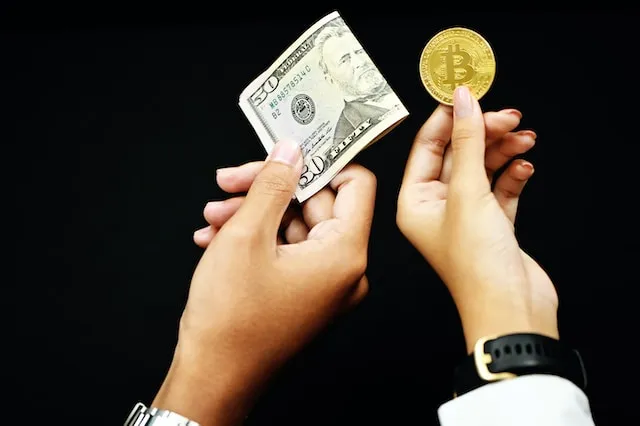 A gift card is mostly accepted everywhere where a Visa card would work, with the caveat that not all gift cards work abroad. In other words, you can use a Visa gift card to buy BTC from providers that accept Visa. Before using your Visa gift card, review the terms to be sure the payment card will not be declined.
Of course, at sellers where you can buy Bitcoin, you should be able to buy other cryptocurrencies. The same goes for other card issuers: you will be able to buy crypto assets with a prepaid Mastercard gift card, provided this payment method is supported.
How to Buy Bitcoin with Visa Gift Cards
Purchasing crypto assets with a gift card is no different than buying them with a debit card. The only difference would be in making sure beforehand whether the fiat-to-crypto gateway accepts prepaid cards. Due to having no client info attached, some providers choose to exclude it from payment options.
Here is a generalized instruction for buying Bitcoin and other digital assets with a Visa gift card:
If you have no prepaid card on hand, you can buy it from online and offline retailers. This can be even more convenient to you because you will be able to check all the terms before you deposit funds to top up the card;
Go to the fiat-to-crypto purchase provider of your choice: a crypto exchange, on-/off-ramp, digital asset platform, and the like. For example, you can go no further than the Buy and Sell Crypto page on the ChangeHero website to buy crypto with a debit card;
Choose the cryptocurrency to buy and provide some details such as desired amounts and local currency. Let's assume you want to buy Bitcoin further on in this instruction (although the same would apply to any other cryptocurrency);
You should now be able to view the offers on the given crypto market or see the rates and conditions of a provider. If you meet the seller's requirements and find the terms of a transaction satisfactory, you may proceed with buying crypto;
Provide the seller with your Bitcoin wallet address. Proceed with providing the details of your prepaid debit card, if prompted;
If there are any anti-fraud or identity verification measures in place, go through the "know your customer" (KYC) procedure. Some providers let you buy Bitcoin anonymously;
If you have gone through all the necessary steps, after the debit card is charged and the blockchain transaction is finalized, you should receive the Bitcoin you bought in a little while.
Buy Bitcoin on a peer-to-peer marketplace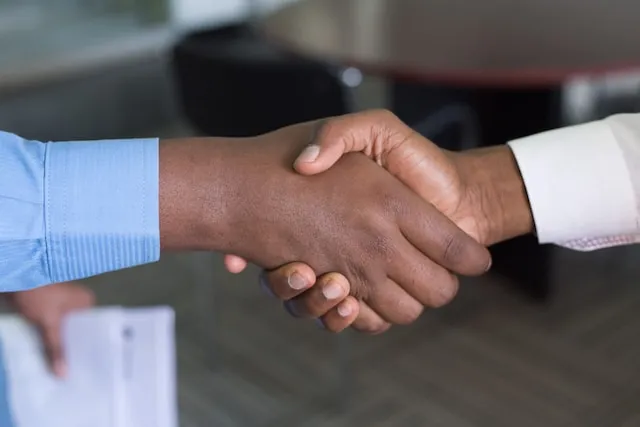 Alternatively, you can buy Bitcoin on a peer-to-peer (P2P) crypto market. The process of buying crypto with a prepaid card there would be slightly different:
Find a legit platform by checking the reviews and doing at the very least basic due diligence. Don't forget that not only you will buy Bitcoin there, but you will also be providing the platform with sensitive personal data. After Localbitcoins shut down, the most reputable platform still working is Paxful;
Make an account and have them verify your identity if needed. This is necessary to protect you and other users alike from fraud and impersonation, as well as to make the trade more secure;
Proceed to the page with offers and search for the ones that meet your needs. You will get an idea of the current market rate and what exchange rate for gift cards is on offer;
Once you find an offer that checks all the boxes, proceed to it. Specify the amount of Bitcoin to buy;
The platform will connect you with a seller who will provide you with further instructions. They may ask you for the receipts or a simple verification like a selfie with the Visa gift card at their own discretion.
If you both fulfill your end of the transaction, you will receive BTC soon from the seller directly.
The downside to buying crypto on a P2P marketplace is that the exchange rate is worse than on crypto exchanges due to sellers taking a premium or the platform taking low fees from purchases. However, you will get a larger choice of payment options, including prepaid cards, since the conditions are decided by market participants.
What to Do if a Visa gift card is not accepted?
Not every crypto platform accepts gift cards as a payment method. To buy crypto with a prepaid card from a crypto exchange or platform that declines your gift card payment, you can try topping up a PayPal, Venmo, or Skrill account with it first. Of course, this will work if the cryptocurrency exchange supports these digital payment providers.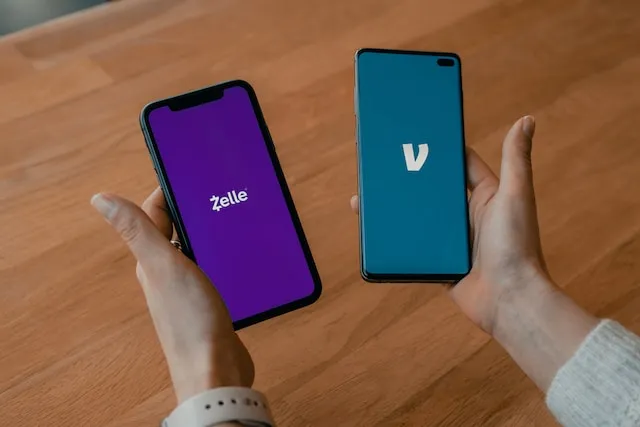 Alternatively, if you are already using these cryptocurrency exchanges: Binance, KuCoin, or ByBit, try looking for the peer-to-peer market tab. Some users who buy or sell crypto there may accept your Visa gift card as a payment option.
Conclusion
Using a prepaid card is not the most convenient and economical way to buy crypto but it is absolutely valid nonetheless. The money you may have wasted otherwise will turn into potentially lucrative digital assets for virtually no cost to your own budget — what's not to appreciate?
If our article helped you invest in Bitcoin, we suggest browsing our blog for even more ideas and insights into the crypto space. Follow us on Telegram, X (Twitter), Reddit, and Facebook to receive updates and original content daily.
---
Frequently Asked Questions
Can I buy BTC with Visa gift card?
Yes, it is possible. It is not guaranteed that any cryptocurrency exchange or fiat-to-crypto purchase providers will accept it, though. P2P crypto marketplaces allow offers that take prepaid cards as payment for buying Bitcoin.
Can I use a prepaid gift card to buy Bitcoin?
Yes, you can. Some crypto exchanges and crypto payment providers accept this payment method. More offers for buying Bitcoin with a Visa gift card can also be found on P2P marketplaces.
Learn more:
Quick links: