How To Turn Bitcoin into Cash? Ways to Sell Crypto
In 2021, crypto was a hot topic at the peak of the bull market. Now that the crypto market has cooled down from the FOMO, there's no better time to use this technology. Nevertheless, cash still makes the world go round and you will need to cash out to fiat currency for one reason or another. In this guide, we review the pros and cons of the most popular ways to sell Bitcoin and other cryptocurrencies.
Are You Selling Bitcoin or Altcoins?
First of all, you will have to decide whether you want to sell whatever crypto you have on hand or convert it. The thing is, selling Bitcoin, Ethereum, Bitcoin Cash, or other popular cryptocurrencies is easier since they have more markets and support with providers than obscure altcoins. Sometimes, a token can only be exchanged in a few places and there is no way to sell it directly. It's often the case with low-cap projects, and you'll need to check resources like CoinMarketCap and CoinGecko for available markets.
Selling Bitcoin, Ethereum or any other popular cryptocurrency is usually straightforward. First, you choose a means with which you sell it: a centralized exchange, peer-to-peer platform etc. Then you sell it for a desirable price or at whatever market price this coin currently trades for. Finally, do not neglect withdrawing your revenue to your bank account or card.
The same process is applicable to some middle-cap altcoins where these are supported. If there is a fiat pair on an exchange for your altcoin, it means you can sell it directly on that platform. However, this is not always the case, and some altcoins will need to be converted before cashing out.
How To Sell Cryptocurrency for Fiat
By now, there are a multitude of ways to convert crypto into fiat of your choice. Some are more tried and true, some are more surprising but still efficient.
Before You Do: Consider Crypto Swaps
As we mentioned before, sometimes you will need to swap your blue chip for a more common crypto. More often than not, fiat-to-crypto service providers and exchanges are reluctant to list a novel token without enough liquidity. To learn whether you need to do it, follow the instructions from the previous section. Here we will go through the ways to exchange crypto and the process in brief.
First, you need to find a platform that supports an altcoin pair of your choice. It can be an exchange, aggregator or an exchanger. Exchange aggregators are particularly useful because they give you several options to choose from and provide purchase rates in real time. Check out Swapspace or Invity for an on-hands example.
After you make sure you can make the necessary swap, you can proceed with registration, if needed. Centralized cryptocurrency exchanges and peer-to-peer (P2P) platforms sometimes require you to provide personal information for identification purposes. Furthermore, only if your account is approved, you can safely deposit crypto but it means your coins are now in the exchange's custody.
If you want to avoid all this hassle, use an aggregator or an exchanger, such as ChangeHero. If you opt for these services, the process is much simpler:
Create a transaction by choosing a pair, floating or fixed rate and providing addresses;
The service will show you the exact sum you need to send to a specified address;
Now you can relax and track the process. After the funds arrive, the exchange is performed automatically, and you will receive the exchanged cryptocurrency.
Now that you have BTC, ETH or any other cryptocurrency you can sell, you can choose from the following means. Let's review each of them to help you pick the right one.
Cash Out on a Crypto Exchange
If you are in crypto, there is a good chance that you already know what a cryptocurrency exchange is. If you don't, it is the most common way to buy and sell cryptocurrency for fiat currencies and other crypto. Cryptocurrency exchange works exactly like a traditional one: there are many markets with order books that match buyers and sellers.
Despite it being the most common gateway to crypto, there is a certain threshold of expertise to enter. Crypto exchanges also collect personal data and crypto balances, which can be a problem in the event of a hack or exit fraud. Of course, there are reputable and reliable cryptocurrency exchanges, and on some of them you can even trade crypto with fiat directly. These include Coinbase, Kraken, Binance — but regional restrictions may apply.
If you hold your assets in a digital wallet outside of an exchange, don't forget to make a deposit first. Then go to the trading tab, find the pair you need and place an order. You can set your own price or go for an immediate order for the current market price. After it has been filled, withdraw cash to the supported payment method. Largest crypto exchanges have a wide choice from wire transfer to PayPal.
Sell Bitcoin and Altcoins Peer-to-Peer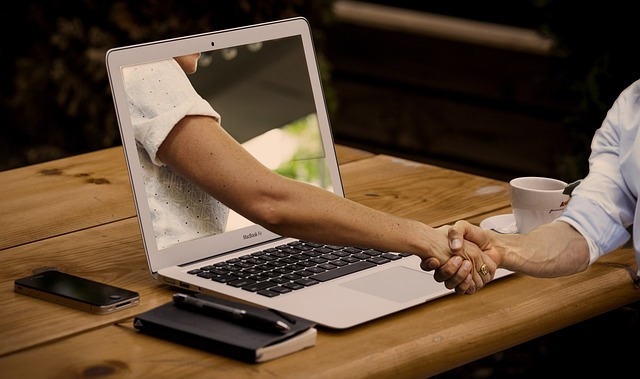 The crypto community often criticizes cryptocurrency exchanges for rigid restrictions and defying one of the main principles of crypto: decentralization. An alternative to that would be peer-to-peer platforms which are more true to the original design.
P2P platforms match buyers and sellers but instead of the order book there are individual offers. This allows for more freedom in payment methods and the choice of cryptocurrencies you can buy and sell. The peer-to-peer exchange acts as an interface for the marketplace, escrow and even helps customers to be informed about the reputation of sellers.
The best-known P2P platforms are LocalBitcoins and Paxful. P2P cryptocurrency trading has proved to be so convenient and successful that it was co-opted by some exchanges (like Binance and OKX).
Sell Crypto to USD with a Bank Account or Card
However, P2P trading also requires you to register and sift through offers to find the necessary conditions. Not exactly convenient when you need to sell Bitcoin once, isn't it? As an alternative, digital asset purchase providers came around. They handle rate search and order placement for you for a fee from your purchase. You would still need to pass identity verification, but integrated services make it as quick as several minutes.
Instead of having a separate website with dozens of pages, these providers fit the straightforward process in a widget and even offer affiliate programs. Brands like Indacoin, Mercuryo and Coinify that let you sell crypto to a bank account are recognizable with the crypto community.
Drop by a Bitcoin ATM
Selling Bitcoin with this method is very convenient but for the lucky few who have Bitcoin ATMs in their area. You can check whether there is one nearby on an online Bitcoin ATM map.
To sell your Bitcoin (or other supported cryptocurrency, if any) at an ATM, create a sell order by specifying an amount and payment method. For a large sum, you may be asked to go through a KYC procedure. The Bitcoin ATM will generate an address for transfer and if it is successful, give out the cash. If the Bitcoin transactions are taking more time than usual, the machine will give you a redemption code to collect later instead.
Get a Crypto Debit Card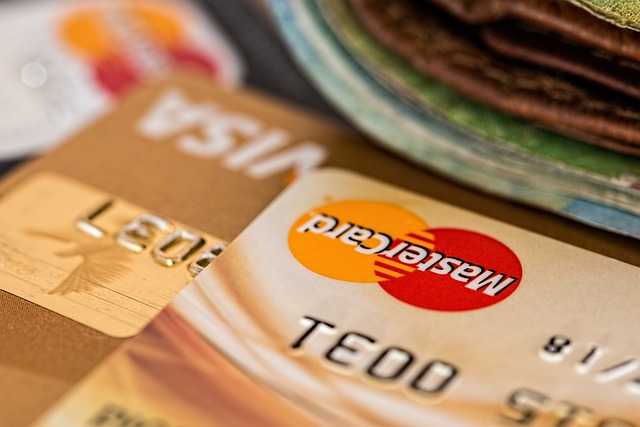 One of the more exotic ways to cash out of crypto is with a debit card. These days, crypto debit cards are issued by many companies — Coinbase, Wirex, Nexo and Crypto.com, to name a few.
"Crypto debit card" is self-explanatory: you top a linked cryptocurrency exchange account up with crypto, which is converted into USD or other fiat currency of your choice at the checkout. Owning a crypto card is pretty convenient, since you convert your crypto investments into cash only when needed. Mind that getting one of those is probably the most time-consuming process among the listed ways to sell cryptocurrencies. You will also need to do your homework on fees taken for purchases and service.
Take a Crypto-backed Loan
Last but not least, you can even take out a loan by providing your crypto as the collateral, in exchange for cash to your bank account. This way, you will keep the opportunity to receive your crypto back later, potentially even after it appreciates. In this event, it will be exempt from short-term capital gains. This is probably the most complicated way to trade Bitcoin but not without its benefits. Fiat loans are provided by Nexo and Coinloan — after the DeFi summer of 2020, there is a ton of choice.
Rounding Up: How Easy are These Methods?
If we were to rank all the methods listed above, it would look like this. The easiest way is through a payment processor. Crypto loans are the most difficult way to cash out of crypto.
Conclusion
While crypto is still very far from worldwide mass adoption, cash is needed right here and now. However, as we have learned, you do not always need to give up on digital assets to get by. By 2022, there are tons of ways to sell Bitcoin and altcoins with no sweat if need be.We hope you learned how to sell cryptocurrency from this guide — and there is even more useful content in our blog and social media: Twitter, Facebook, Reddit and Telegram.