The "bored apes" are one of the most recognizable images to come out of crypto, and they just turned two a couple of months ago. For more than a year, the iconic brand has been run with the help of a DAO formed after a controversial airdrop. In this article, the ChangeHero team reviews ApeCoin (APE), explains its origins and purpose, and tries to answer: is it still worth it?
Key Takeaways
ApeCoin (APE) is a governance and utility token of ApeCoin DAO. It makes decisions about the products by Yuga Labs, a Miami-based Web3 company;
Yuga Labs is best known for the Bored Apes Yacht Club NFT collection. Since 2021, they have released a number of companion projects and collaborations, which also leverage ApeCoin;
The next big thing worked on is the metaverse project Otherside, which is supposedly integrating ApeCoin as a means of exchange. However, until it is launched, the use cases of APE remain limited: trading, staking, and voting.
What is ApeCoin (APE)?
ApeCoin (APE) is an Ethereum-based token of one of the most successful crypto projects of the 2020s. For a while, Bored Ape Yacht Club (BAYC) was an NFT-only project. Eventually, its creators Yuga Labs decided to establish the ApeCoin DAO to decentralize the project and help expand its scope.
To understand it, we need to know the timeline, so let's start from the beginning.
Bored Ape Yacht Club
The Bitcoin bull run of 2021 reignited interest in the crypto space and helped the non-fungible token (NFT) industry flourish and break into the mainstream. BAYC eventually became one of this era's most recognizable NFT collections. It is a collection of NFTs linked to thousands of generative icons, depicting apes, distinguished by various accessories and features. The NFTs act as receipts of ownership of each unique image of an ape. The apes bear traits that are common or rare, offering a couple of drivers of value. Collectors can seek out the exact combination of traits they desire or an ape that has a higher rarity due to its traits or their combination.
APE History & Apecoin DAO
As a side note: "ape in" became a part of the internet lingo in early 2021 thanks to r/Wallstreetbets. This subreddit community was made of stock traders who used unconventional methods: in particular, they often bought in a "meme" stock together. This community came up with many phrases that are now common in crypto as well, such as "diamond hands", or "ape strong together". So, to them, to "ape in" a stock meant to buy whatever they collectively decide, with little regard to actual fundamental analysis.
Fast forward a few months, and the crypto community has been transformed by this community's ideas. This is where BAYC comes in: it is a product by Yuga Labs, a Miami-based Web3 company that developed it in 2021. Despite the simple premise of generated icons, there was another reason that secured its resounding success. Each "Bored Ape" served not only as a unique digital entity but also as a ticket into a community (hence the "Yacht Club" in the full name).
A mere week after the official announcement, 10 thousand "bored apes" were sold out overnight on May 1, 2021. Yuga Labs would soon launch a couple of companion collections to BAYC: dog-themed Bored Ape Kennel Club and Mutant Ape Yacht Club (MAYC), which required BAYC holders to upgrade their NFTs. The collections, drops, and events made Yuga Labs astronomic amounts of money and even more exposure: the "apes" would be sold at renowned auctions, Sotheby's and Christie's.
It would be strange for a Web3 company to not be influenced by the ideas of crypto, though. First, they ceded all intellectual property rights to BAYC holders. Then, in 2022, in an attempt to further hand over the reins of this ultra-popular platform to its community, Yuga helped establish the Apecoin DAO. Granting access to all "ape" holders would be an easy solution but they decided to launch a separate fungible token for governance purposes — Apecoin (APE).
It has been done to future-proof the ecosystem: later, in March 2022, a metaverse project called Otherside was unveiled. It is expected to become a driver of value for BAYC and MAYC, since "apes" will double as player avatars, ApeCoin, and Otherdeeds for virtual lands.
How to use APE?
In short, Apecoin is a governance token of the Yuga Labs ecosystem. ApeCoin DAO has not fully gained power over all related projects but it has granted ApeCoin holders rights to steer the development by voting for or against DAO proposals.
ApeCoin was also made with utility in mind. It has been integrated as in-game currency by partners of Yuga Labs: for example, Benji Bananas by Animoca Brands (best known for The Sandbox). It is also expected to become the medium of exchange in the Otherside metaverse but this use case seems to be far away from the present.
Another way to use ApeCoin is to stake it. APE is issued as a reward for staking ApeCoin or Yuga Labs' NFTs. The program is set to last three years.
Apecoin Distribution and Tokenomics
Initially, ApeCoin was distributed in an airdrop to "ape" NFT holders. The total supply of APE is 1 billion tokens, minted on launch. However, not all of it entered circulation right away: NFT owners got 150 million APE. The DAO treasury's allocation is about 47% of the total supply, but only about 100 million APE was unlocked at the start.
As such, ApeCoin is subject to regularly occurring token unlocks. In addition to the stakers and the treasury, smaller portions of the APE supply will go to launch contributors, Yuga Labs, and charity. Their charity of choice is the Jane Goodall Legacy Foundation (JGLF), an endowment fund that contributes to research in primatology and environment conservation.
Apecoin and Similar Projects
APE vs. PEPE & LADYS
Back in 2021, ApeCoin was considered a meme coin due to how recognizable the brand was. The utility of APE, however, was not clear to the crypto community at large. In this regard, it is similar to meme coins of late. Although, the recently trending ones take the "meme value" much further.
Let's take as an example two tokens that have been trending recently. Both PEPE and Milady Meme Coin can be thought of as tie-ins to NFT collections: Rare Pepes and Milady NFT, respectively. Unlike ApeCoin, neither of them is officially recognized. ApeCoin (APE) is fully official, and its holders can expect that APE will be used within the Yuga Labs ecosystem. In other words, ApeCoin has a roadmap while the other two can't offer anything but brand recognition.
What is Apecoin Criticized for?
ApeCoin DAO operates on layers of trust. Apecoin (APE) is not as decentralized as other altcoins in general. The ApeCoin DAO may be calling the shots, and the Ape Foundation that executes their decisions is a separate entity from Yuga Labs. Nonetheless, it is not a secret that ultimately, the project is under the Yuga Labs' control.
This is seen as controversial in the crypto space but to a lesser extent in the NFT space. There, venture capital and centralized service providers are seen as steps toward mass adoption, not something to be frowned upon.
The latest ApeCoin news to come out is directly connected to the issue of trust. Ape Foundation is overseen by a board of elected directors, the Special Council. Community member and ApeCoin secretary Vulkan sparked controversy when they disclosed the six-figure salaries of the board members. And among the arguments leveraged against was the statement that "nothing of noticeable value is being created".
ApeCoin has no tangible product or use case. This would not be a criticism if APE's market cap was not so high. Launching governance and DAO tokens to be only used in voting is now normal but they tend to be very niche. Messari analyst Micah Casella argues that ApeCoin offers neither benefits of decentralization nor a revenue stream. Its current value seems to hinge on the expectations connected to Otherside.
Future of ApeCoin
And speaking of Otherside, this is the next big thing to come for Apecoin. The project has been in active development for a year now but not without some progress. Reportedly, during a second public playtest event last March, around 7,200 players were present.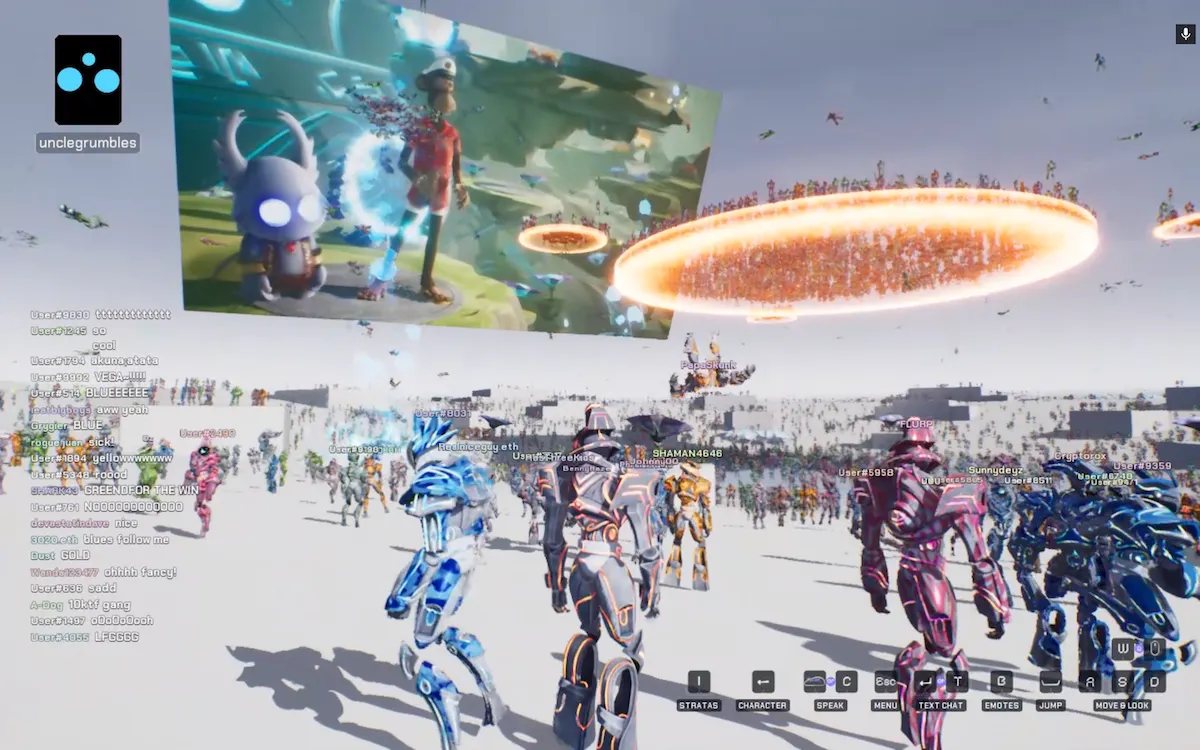 According to the Yuga execs, though, it won't be until late 2023 that the Otherside will be open to third-party builders. Until then, the metaverse is a work in progress, gated by playtest events.
But Otherside doesn't have to be the only platform to use ApeCoin. Like Animoca Brands' Benji Bananas, it can be integrated into third-party games by Yuga Labs' partners. After all, collaborations have been a long-time source of value and hype for BAYC, too. Not much faith in third parties? There are plenty of community initiatives, such as merch manufacturer Forever Apes or Ape Beverages.
Which Apecoin wallet to choose?
Whether you are considering getting Apecoin or not yet, let us equip you with some practical knowledge before concluding the article.
As an ERC-20 standard token, Apecoin (APE) can be stored in any wallet that supports Ethereum tokens. The most popular choices are Metamask and MyEtherWallet (MEW) because they support NFT storage and management as well.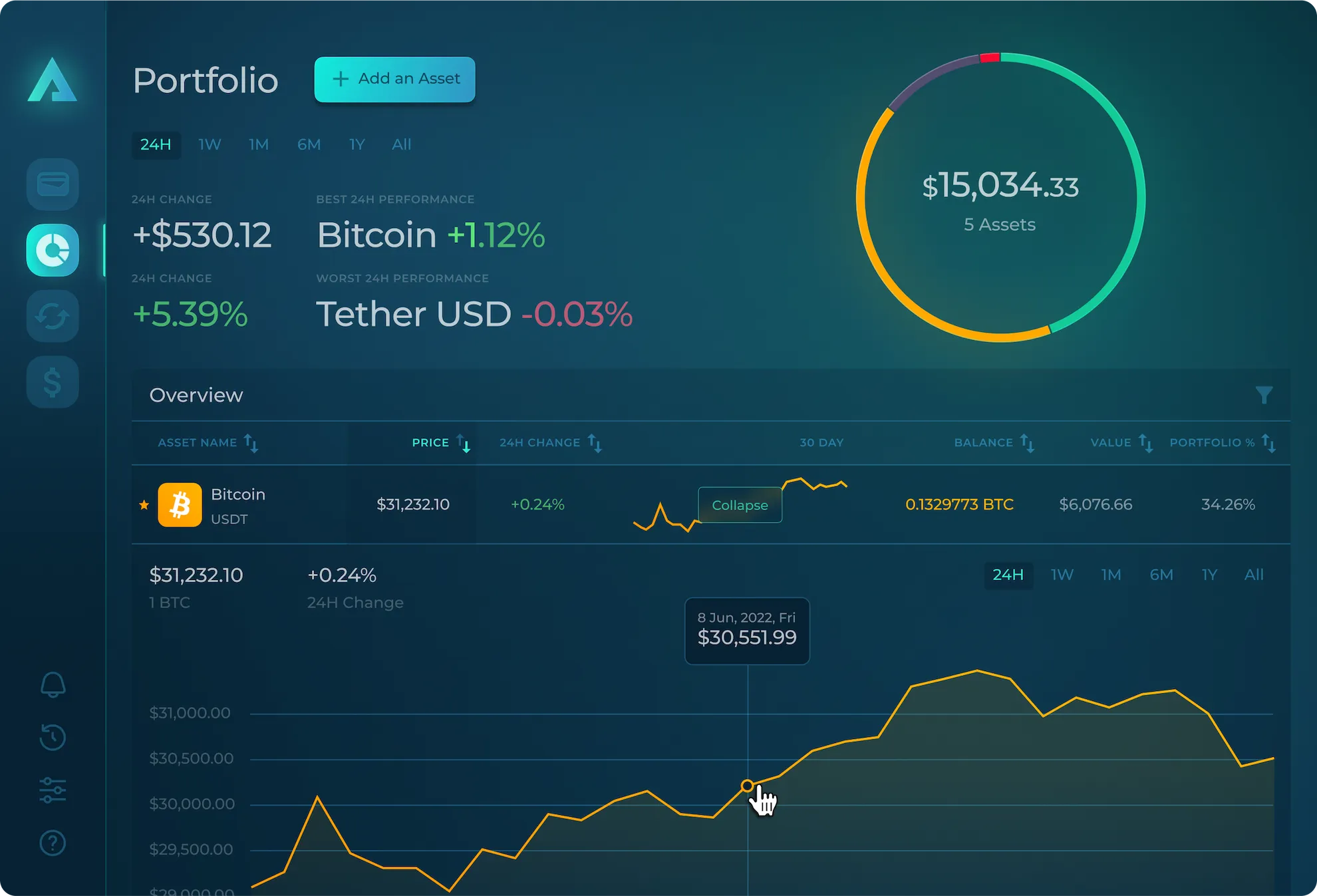 If you are considering APE for your portfolio, we suggest Arctic. In addition to being a handy multi-chain crypto wallet, it has built-in instant swaps with the best market rates, provided by ChangeHero.
Where to buy Apecoin (APE)?
The answer is easy: exchange crypto for APE on ChangeHero. We will find the best rate across ten liquidity providers in real-time, and you can dive right in with no registration.
Choose the currencies on the home page, amounts, and the type of exchange. Provide your APE wallet address in the next step and check the details;
Double-check the provided information, read and accept the Terms of Use and Privacy Policy;
Send the cryptocurrency for the swap in a single transaction. In a Fixed Rate transaction, you have 15 minutes before it expires;
Sit back and relax. Now we are doing all the work: checking the incoming transaction and making the exchange as soon as it arrives;
As soon as the exchange has been processed, your APE is on its way to your wallet. And so, the transaction is finished!
The flow is as easy as it gets but if you struggle with something, don't worry. Our support team is available 24/7 to help you in the chat or through the email: [email protected].
Conclusion
ApeCoin DAO may not have full power over the "ape" ecosystem but it is a relatively successful example of decentralized governance. The high valuation of APE seems to raise eyebrows but it is not really that surprising, considering how successful Yuga Labs is.
Keep an eye on the ChangeHero blog to learn more about the latest crypto news, projects, and platforms. And for quicker bite-sized updates, follow us on social media: Twitter, Facebook, Reddit, and Telegram.