A rapid growth of UST and LUNA in the past few months has left people wondering, "What is Terra?" This is, in fact, an already working solution that takes the best of the worlds of payment processors and crypto — with stablecoins! In our Terra beginners guide we will explain why this platform became so popular these days and how it works.
Key Takeaways
Terra is a blockchain platform for quick and borderless payments, the main feature of which is algorithmic stablecoins pegged to different fiat currencies;
Terra platform is powered by its native currency LUNA which keeps the peg of stablecoins, is used in staking and voting;
Terra is backed by Terra Alliance of 15 East Asian e-commerce companies and is used by millions of mobile payments provider CHAI users.
What is Terra?
Terra is a blockchain platform that enables payments with stablecoins algorithmically stabilized by its native cryptocurrency Luna. Terra aims to combine the reliability of stablecoins with the benefits of blockchain technology: low transaction costs and borderlessness. Unlike fiat-backed stablecoins such as Tether and USD Coin, the price of Terra's stablecoins is kept stable by the protocol itself. The protocol includes an automated market maker which lets Luna and Terra's stablecoins be traded in both directions.
How does Terra Collateralization Work?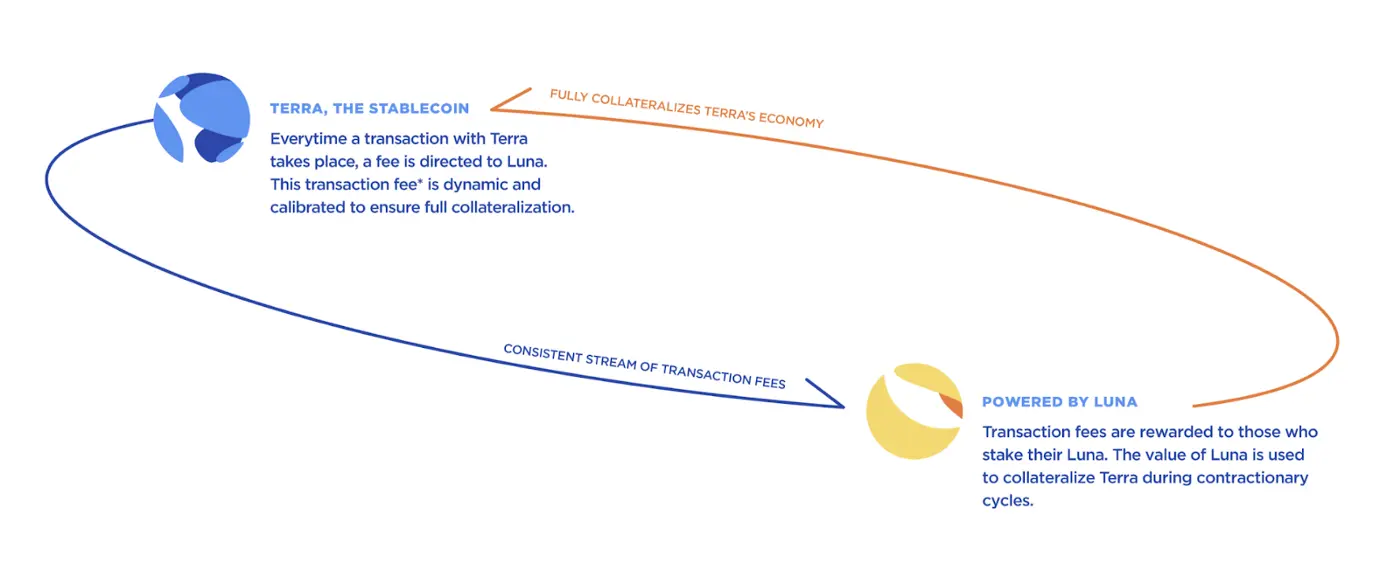 Terra platform has many stablecoins pegged to different fiat currencies, so what is TerraSDT that acts as an intermediary? It is a stablecoin the value of which is pegged to the International Monetary Fund's SDR basket of currencies. When the demand for stablecoins rises and the transaction activity grows, the price of stablecoins goes above the peg. The protocol issues new stablecoin tokens to bring it closer to peg and lets them be sold for LUNA for a higher price. Conversely, in the event when the price of stablecoins goes below the peg, more LUNA is issued. The market-maker offers newly minted LUNA for Terra stablecoins, and the decline in value of a stablecoin is redistributed among LUNA holders. Terra runs on Tendermint, which is one of the first Proof-of-Stake (PoS) algorithms ever. Tendermint smart contracts enable not only the Terra stablecoins and their collateralization but also on-chain governance and stabilize rewards for staking.
History of the Terra Project and the Team
What is Terra's beginnings? After the boom of the crypto market in 2017, Terra founders Daniel Shin and Do Kwon decided to create an international system for payments on its basis.  From its conception in early 2018 to the mainnet launch, almost a year and a half passed. Terra was finally launched in April 2019. The project was backed by 15 large e-commerce companies (TMON, TiKi, Yanolja, Megabox, Musinsa and others) collectively known as Terra Alliance. The platform had an ICO, participants of which included Binance, Huobi Capital and Coinbase Ventures. To hold the pre-sale, as well as for the purpose of supporting further development, Terraform Labs was created. The company is based in Seoul, and the board now consists of four executives: Do Kwon as the CEO, Brian Jung, Nicolas Platias and Paul Kim.
What is LUNA?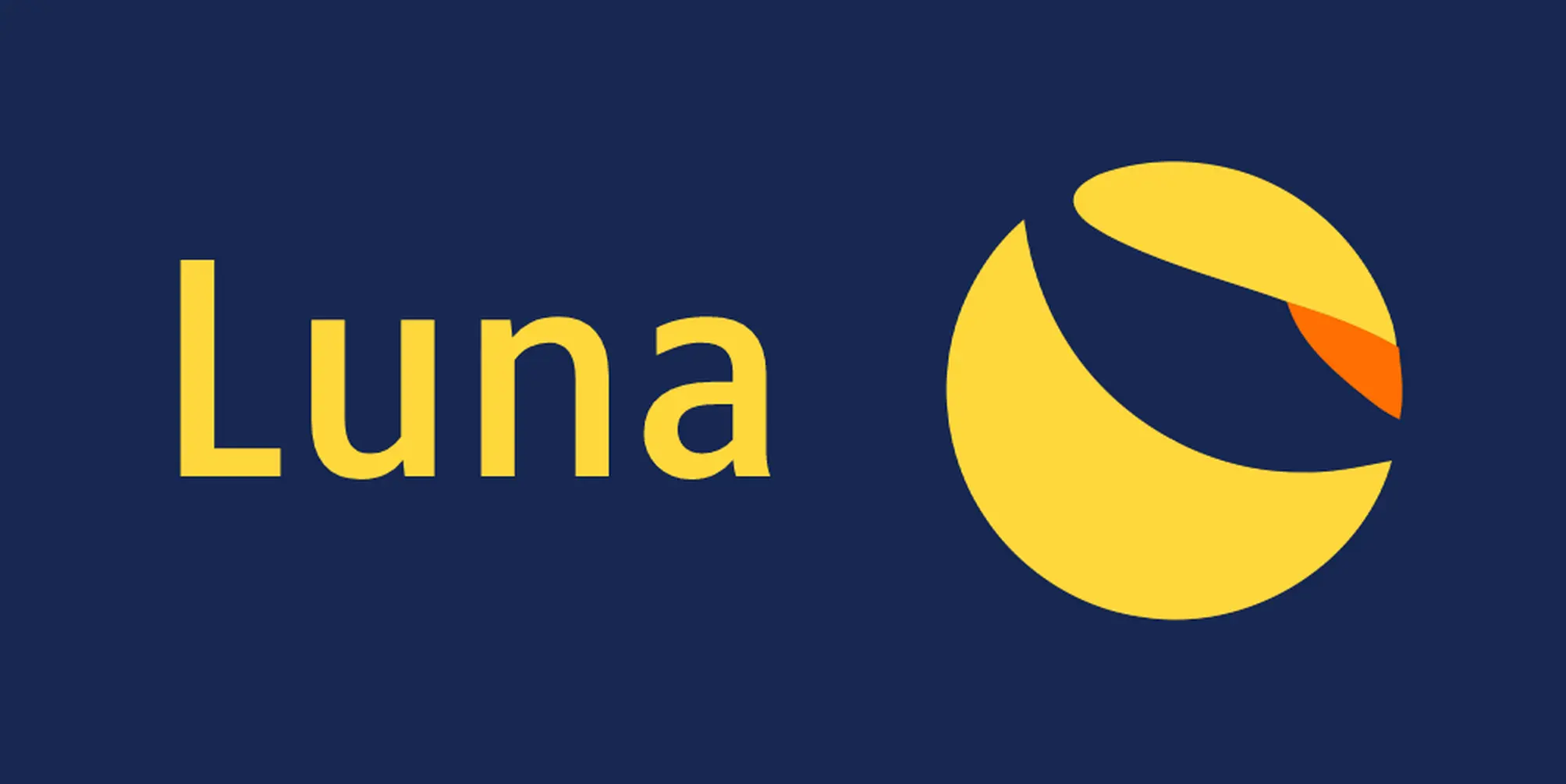 Luna was already mentioned in the previous sections of this Terra beginners guide. This is a native currency of the Terra platform which stabilizes the price of stablecoins. LUNA plays a crucial role in maintaining the protocol as well, as it is the coin that is necessary for staking. Terra uses the delegated PoS model: there are a limited number of validators to whom users can delegate their LUNA for a share of their rewards. The rewards of validators come from three sources: gas, taxes that act as stabilization fee and seigniorage. Seigniorage rewards come from participating in the work of market-maker oracle. LUNA also represents voting power so the validators that collect more tokens will have more say in the workings of the protocol. Particularly, some things that they can decide on are tax rates, community funds spending and reward rates. The supply of LUNA coin is dynamic since the coins are constantly burned and minted but it has a hard cap of 1 billion LUNA.
LUNA Use Cases
LUNA is mainly used in the previously described ways: for staking (or delegating) or voting. When LUNA is staked or delegated, it is bonded in the protocol and cannot be freely traded. There is a vesting period of 21 days for unbonding LUNA but transferring bonded tokens between validators can be done instantly. Voting power of LUNA is relevant mostly to the active validators. However, users also can participate by delegating their stake to the delegate they agree with. Fundamentally, Luna tokens represent the value of the Terra payment network. Holding LUNA means having a long-term stake in the future of the protocol.
Comparison with Similar Platforms and Cryptocurrencies
The relationship between Terra stablecoins and LUNA is very reminiscent of the DAI and Maker pair. There are a couple of crucial differences, though. The DAI stablecoin is pegged exclusively to the US dollar while Terra has several stablecoins pegged to USD, EUR, Chinese yuan, Japanese yen, UK pound and Korean won. Another difference is that DAI and Maker run on Ethereum and are both ERC-20 tokens.
What is Terra Criticized For?
Terra development has a history of delays of major upgrades. Savings accounts were delayed in 2020, and Columbus-5 was moved to late September. While delays are not inherently bad and give developers more time to improve the security, stakeholders might get frustrated. Algorithmic stablecoins are also more sensitive to market fluctuations. The team even admitted that themselves and is going to launch a fund for contingencies.
Partnerships and Future of Terra
Speaking of Columbus-5, what is in the upcoming update? Most importantly, it will bring interoperability with the Cosmos network but also burn seigniorage fees and redirect swap fees to oracle validators instead. For the more distant future, the community is considering increasing interoperability with Ethereum, Solana and, of course, more stablecoins. One of the most significant partnerships of Terra is with Chai, a mobile payment app. The 10 million-user mobile payment provider uses Terra blockchain for processing payments.
Terra on Social Media
The 2 crypto projects I remain most interested in are solving issues now on full display as the SEC threatens to sue Coinbase over stablecoin lending:

1) @terra_money enables a non-cash backed stablecoin (up 13X in mkt cap this year) 2) @THORChain = true DeFi w/ no intermediary — Zack Guzmán (@zGuz) September 8, 2021
Yahoo Finance anchor Zack Gusmán personally vouches for Terra Money (and links a useful video that explains what is Terra down below). He underlines how the project manages to combine the reach of cash with decentralized digital payments.
I believe $LUNA will soon start the beginning of a multi-months, almost parabolic run

... Regardless of what happens next with #Bitcoin And it will be a run like we've never seen before in crypto How can I be so sure of this? 1/👇 — Nicolas Flamel 🌖 (@NicolasFlamelX) August 1, 2021
Influencer Nicolas Flamel explains LUNA and Terra stablecoins dynamic in a thread and explains how it affects the price. Long story short, LUNA holders are in a very good position right now!
Top 5 Most Recent Passed Proposal On @terra_money

Let's review the most recent proposals on @terra_money that are approved by the community!#Terra $LUNA $UST pic.twitter.com/Qs1iGrpSyl — Terra Daily (@TerraLUNADaily) September 16, 2021
Even unofficial news sources for Terra are of the quality on par with the official ones. This infographic, for example, demonstrates the recent votes of the community.
What is the Best LUNA Crypto Wallet?
Now that we have covered the fundamentals, let us give you some practical advice in this Terra beginners guide. Before you make a purchase, make sure you have a cryptocurrency wallet to store LUNA. There is an official wallet for all platforms that supports all the features of Terra platform. In case you need a hardware wallet, we can recommend Trezor. In the Trezor Suite companion app, you can swap the assets with ChangeHero without switching between apps or windows.
How to Exchange LUNA?
If you want to exchange your crypto to LUNA and need a refresher on how exchanging with ChangeHero works, we're here to help:
Choose the currencies on the home page, amounts and the type of exchange. Provide your LUNA wallet address in the next step and check the amounts;
Double-check the provided information, make sure to read and accept the Terms of Use and Privacy Policy;
Send in a single transaction the sum of crypto currency you will be exchanging. For a Fixed Rate transactions you have a 15 minute limit;
Sit back and relax. At this step we are doing all the work: checking the incoming transaction and doing the exchange as soon as it arrives;
As soon as the exchange has been processed, your LUNA are on the way to your wallet. That is it!
If you ever run into any issues during your swap, our support team is always available to help you out in the chat or through the email: [email protected].
Conclusion
While other projects promise to build systems that would transform payments, Terra is already doing it. This explains how it rapidly grew and entered the top cryptocurrencies this year. If you enjoyed this Terra beginners guide, check out our blog for more. Follow ChangHero on Twitter, Facebook, Reddit and Telegram for daily updates and more content.
Frequently Asked Questions
Who created Terra crypto?
The Terra crypto platform was founded by Daniel Shin and Do Kwon in 2018. The company they created is called Terraform Labs.
What is Terra and LUNA?
Terra is a blockchain-based payment platform that uses algorithmic stablecoins. LUNA is the utility token of the platform that is used in backing stablecoins, governance and staking.
What is the purpose of Terra LUNA?
LUNA is the coin that underpins the value of the Terra platform. The protocol's market maker matches LUNA pairs with stablecoins to keep their price stable by supply and demand dynamics.
How many Terra LUNAs are there?
The supply of LUNA is dynamic but capped at 1 billion LUNA. The current circulating supply of LUNA is 402,424,393.43 LUNA and liquid supply is 943,319,613 LUNA.
---
Learn more:
Quick links: