Crypto exchange utility tokens are known mostly to anyone more or less familiar with crypto. These are tokens that get token holders certain perks but only on its platform. Are they worth it? Why are there so many? Let us introduce you to the concept and review the most popular tokens.
Key Takeaways
Exchange tokens are an optional feature of crypto exchanges. They act as a membership program and reward token holders who show a preference for a particular exchange;
Most exchange utility tokens let users save on trading fees and give access to exclusive features;
There are more than a dozen of such tokens in the top 100 cryptocurrencies. They have obvious use cases and the trust associated with their respective platforms.
Why Would Crypto Exchanges Need Tokens?
Being blockchain-enabled platforms, cryptocurrency exchanges try to make use of as many applications of this technology as possible. Having a native token is just one of those, and it opens up a massive amount of use cases.
For one, holding a presale or an ICO (Initial Coin Offering) is a convenient way to raise funds for crypto projects. These days, IEOs (Initial Exchange Offerings) are more popular, and these also make use of utility tokens. In an IEO, the exchange that hosts the presale performs due diligence, and as soon as a project and the token contract are launched, the asset can be traded.
Moreover, exchange tokens often act as a membership program. Exchanges are interested in attracting and retaining customers. So by offering consistent users special rewards with these tokens, they build user bases.
Not all crypto exchanges have native tokens — as a matter of fact, popular exchanges such as Coinbase, Kraken, and Gemini, don't. You may notice something in common about these centralized crypto exchanges: these exchanges operate mostly in the US and EU and are regulated.
What Do All Exchange Tokens Have In Common?
Now that we know not every exchange has to have native tokens, what is common for those that do have them?
Discount on trading fees. This was the first use case and by now is adopted basically by every exchange token;
Access to exclusive features. These include anything from your average token launchpads to trading competitions;
The utility is limited to the platform — although it is no longer true for some of the tokens. You can't use OKB to receive a trading fee discount on Binance.
Top Popular Crypto Exchange Tokens
It's not surprising to find an exchange token in the top cryptocurrencies. We roughly categorized exchange tokens from the top 100 cryptocurrencies by market cap into a few groups.
BNB — Exchange Token Turned Top Crypto Asset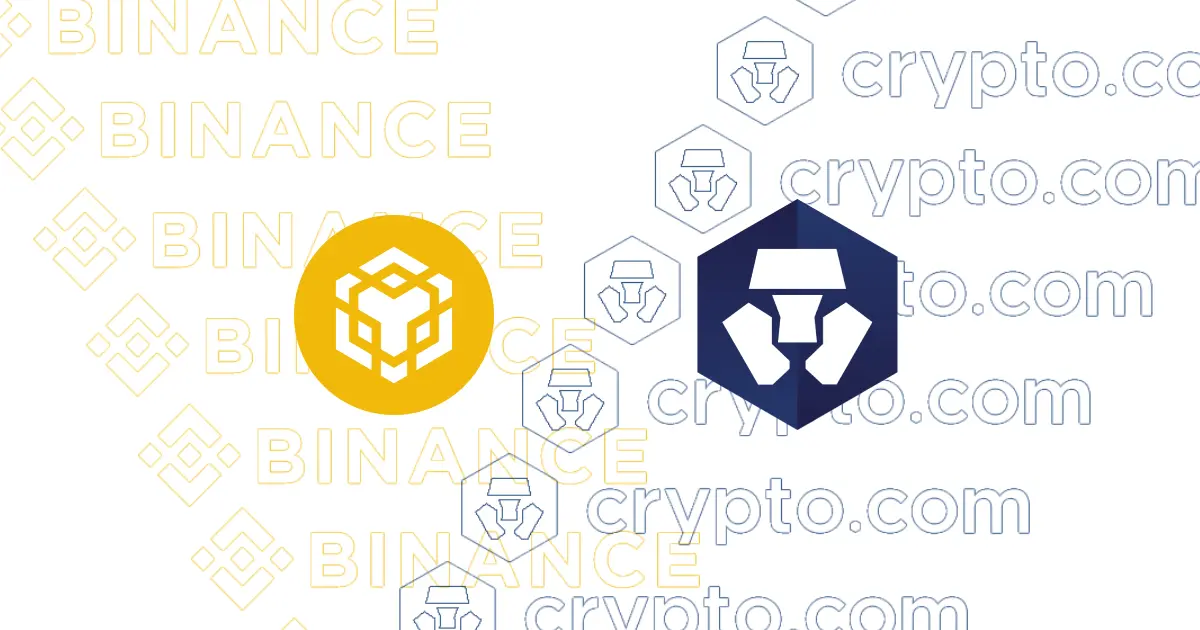 Since 2018, Binance underwent massive growth and expansion to become a top cryptocurrency exchange by trading volume. BNB went a long way from its humble beginnings as an ICO to the #5 coin in the market cap rankings. So much so, that in late 2021 it ditched the name "Binance Coin" completely in a stealth rebrand.
This was possible thanks to the expansion of not only Binance but the Binance Ecosystem. First, BNB became the native token of the nascent Binance Smart Chain (now BNB Chain). As BNB Chain became a more popular alternative to Ethereum for new projects and DeFi, BNB's utility grew considerably. Unlike most other tokens, BNB can be used outside of Binance for payments—not in the least part thanks to Binance's offering to integrate it into popular crypto payment platforms.
Cronos (CRO) follows a similar path: previously it was known as Crypto.com Token. Even though Cronos Chain is still mainly used by Crypto.com products, the parent company promotes this platform to other service providers.
UNUS SED LEO — Simple Tokenomics
Bitfinex's exchange token is a special case: it found demand and climbed to 17th position in rankings mainly due to its tokenomics. A history lesson is due: in 2016, the Bitfinex exchange was hacked to a loss of 120 thousand BTC equivalent of user funds. Bitfinex employed several complex reimbursement programs to recompense losses to customers, and the LEO IEO was one of them. Its design of buyback implies monthly purchases until 100% of the supply will be burned. The most significant price boost of LEO happened after the news that a couple of culprits behind laundering the stolen funds were apprehended in early 2022.
In other words, while LEO definitely has some use on the iFinex platform—it provides a variety of fee discounts— its main appeal is the buyback. One would think that with a design like that, it should not be growing in price, but as there are fewer LEO tokens in circulation, its market price increases.
UNI — Experiment in Governance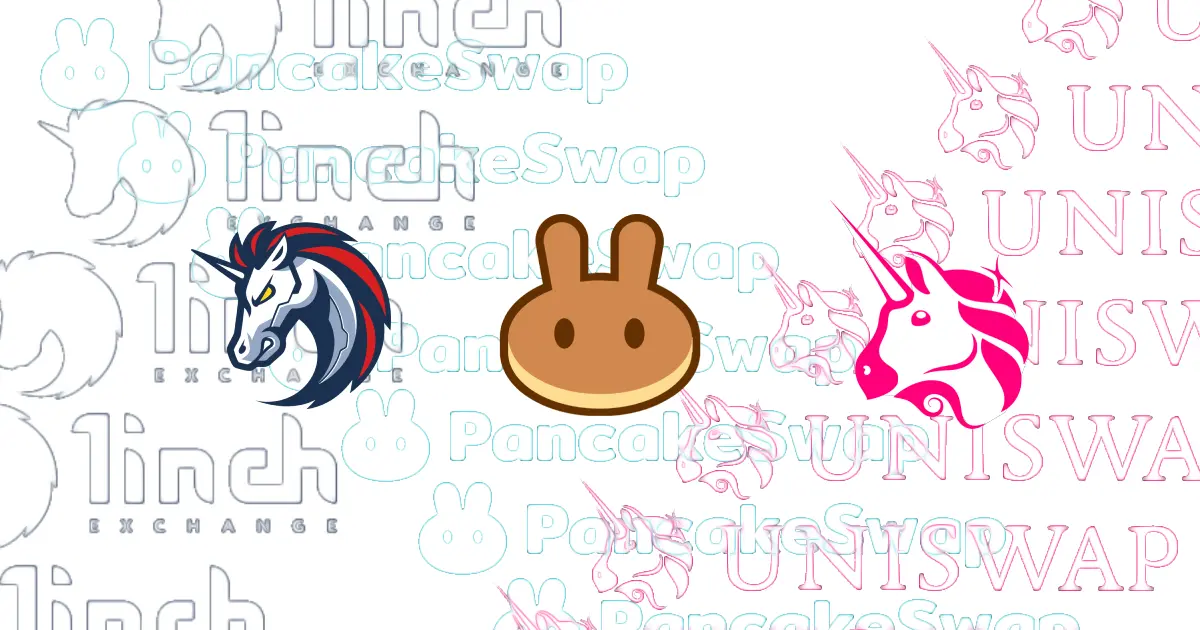 Decentralized exchanges pose unique challenges when it comes to steering development and management. These platforms usually have decentralized autonomous organizations to vote and decide on that, powered by native tokens. A primary value proposition of DEX tokens is not discounts on trading fees but voting and liquidity incentives.
Whether UNI and the like—CAKE, 1INCH, BAL—should be considered exchange tokens is entirely up to interpretation. On the one hand, the "governance token" label is more appropriate for their design and purposes. On the other hand, if you consider Uniswap, PancakeSwap, 1INCH Exchange, and Balancer to be variations of crypto exchanges, then their tokens fit the bill.
FTX Token — Hybrid Utility
As we move further down the list of top cryptocurrencies and exchanges, we encounter more tokens with less sophisticated designs. This is not bad—sometimes, less is more. FTT, however, stands a bit apart from its counterparts with a more classic design.
As the name implies, FTT is a native token of the FTX exchange. It has all the features that most other exchange tokens offer— tiered trading fee discounts, buyback and burn, etc. However, since FTX is also a derivatives exchange, and has over-the-counter trading, FTT finds use cases here as well. FTT can be provided as collateral for futures positions and held for OTC-related perks. With the foundation laid out by FTX and its partners, FTT can eventually join the first group.
OKB — Classic Design
Last but not least, another populated group of exchange tokens. While they already have the potential to expand beyond their respective exchanges, at the moment they are mostly associated with their native platforms. You can definitely infer where each token is utilized from their names: OKB, KuCoin Token, Huobi Token, Gate Token.
Even on their respective platforms, these tokens serve different purposes but overall these differences are minor. These are "exchange tokens" in the purest sense. Their lower market cap does not take away from their utility: in fact, KuCoin, Huobi Global, and Gate.io have higher ratings and trading volume than some platforms reviewed above. Therefore, they obviously find some use in their niche.
How to Get Exchange Tokens?
Exchange tokens are favored by many crypto investors thanks to them having tangible products and use cases backing their value. Did you know it is not necessary to sign up for a particular exchange to get their token? Actually, it is not necessary to sign up at all, if you buy them on ChangeHero:
Choose the currencies on the home page, amounts, and the type of exchange. Provide your wallet address in the next step and check the amounts;

Double-check the provided information, read and accept the Terms of Use and Privacy Policy;

Send in a single transaction all the cryptocurrency you will be exchanging. Fixed Rate transactions have a 15-minute limit;

All done? Now we are doing the work: checking the incoming transaction and doing the exchange as soon as it arrives. The Best Rate transactions will use the rate current to the time when your funds arrive.
The Fixed Rate will use the rate at the time of step 1;

As soon as the exchange has been processed, your assets are on the way to your wallet.
Customer support is available 24/7 in the chat on the website or through the email: [email protected].
Conclusion
In short, the most obvious difference between different exchange tokens is their respective platforms. There are more minor differences in tokenomics or special features, but to that end, we encourage you to perform your in-depth own research. You can start with our blog and social networks: Twitter, Facebook, Telegram, and Reddit.
---
People Also Ask
What are exchange tokens in crypto?
Crypto exchange tokens are special tokens that are usually used on one platform: the exchange and its adjacent products. They give you certain advantages if you buy and hold these tokens.
Which crypto exchange has all coins?
There is no single crypto exchange that has all digital assets. You can learn where to trade a cryptocurrency with the help of special resources.
Are exchange tokens a good investment?
All cryptocurrencies and digital assets are high-risk investments. Exchange tokens are considered to be a safer alternative because they have utility on crypto exchanges. There is no guarantee that an exchange will continue working in the future due to unforeseen reasons.
Disclaimer
This article represents the results of our own research and does not constitute financial or investment advice. No price prediction or forecast is guaranteed to provide exact information on the future price.
When dealing with cryptocurrencies, remember that they are extremely volatile and, thus, a high-risk investment. Consider investing in cryptocurrencies only after careful consideration and own research and at your own risk.
---
Learn More: