Truly an exciting week to be in crypto, isn't it? Bitcoin overcame the longtime $15k resistance and kept climbing. Ethereum 2.0 gets a genesis date. US Elections are the hottest topic of discussion, as the situation keeps changing with every hour. In this weekly crypto digest, ChangeHero team gives a round-up on the most important cryptocurrency news, and checks the pulse of the market in the altcoin and Bitcoin digest.
ChangeHero Updates
But first, let us give a quick recap of what our team has been working on this week!
Ten New Coins
Over the past few weeks, our development team has made it possible to exchange even more coins and tokens on our website. Now DLT, EVX, HOT, ICX, LOOM, NEXO, RVN, SRN, STORJ, VET are all available for exchanging for the best rates on ChangeHero.
ChangeHero is in BestChange Top-10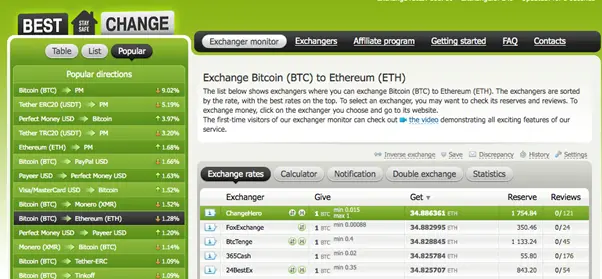 This week, ChangeHero ranked as one of the top instant exchange providers among hundreds of similar services on our longtime partner aggregator, BestChange. The key to that was not only in optimizing the rates as we always do, but in positive reviews as well.
Let's move on to the world's cryptocurrency news of this week, because there is a lot to cover!
Latest Cryptocurrency News
Bitcoin Digest
To begin the Bitcoin digest with, a quick BTC price update:
This week Bitcoin has exceeded the previous weeks, having shot up from $13,750 almost to $16k. This week's rally seems to mirror the rise in stocks;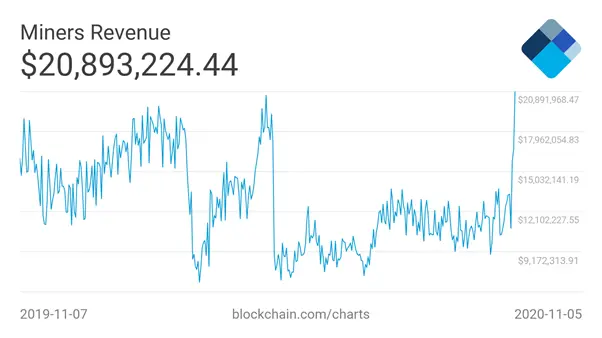 Miners revenue for BTC is back at the pre-halving levels, as data from blockchain.com shows. The most possible reason for this is the price action of Bitcoin, which raised transaction fees and made selling BTC more profitable;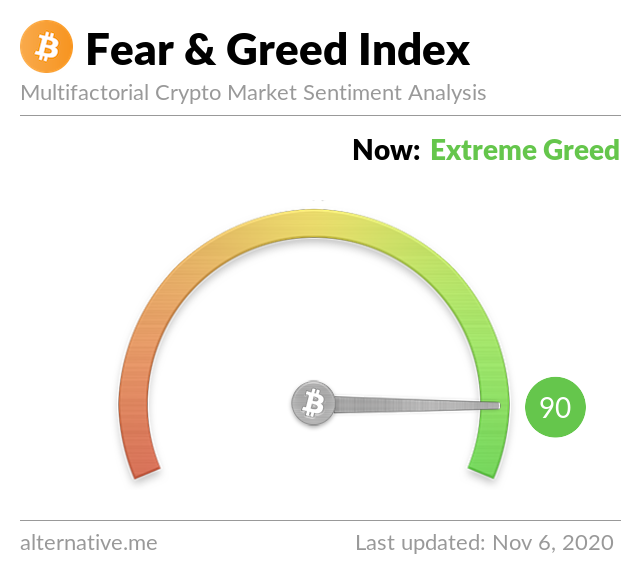 Another new yearly high for Bitcoin is in fear & greed index: today scores 90, which is the highest score since June, 2019. It can mean that the sentiment is leaning towards soon correction.
Adoption of Cryptocurrency News
Spanish banks and businesses coalition Dalion is preparing to develop a blockchain ID solution. The group includes major firms like Banco Santander, CaixaBank and LiberBank. The intended use cases include car rentals, insurance and loan applications, and sign-ups at utility providers.
Tech Cryptocurrency News
The deposit contract code for Ethereum 2.0 has been published on GitHub. The launch is expected to happen on December 1st.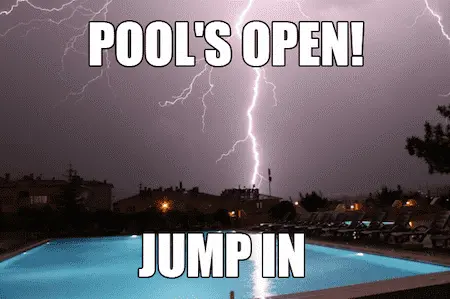 The solution to liquidity deficiency on Lightning Network (LN), Lightning Pool has launched an open alpha. Previously, LN node operators were struggling with keeping channels on the network liquid and had to rely on off-chain means to deal with it. Lightning Pool turns the process into an automated marketplace, making it trustless and seamless. It is already considered a huge step towards making LN more accessible, as the solution still struggles to find widespread adoption.
Regulation & Politics Cryptocurrency News
The US Presidential Elections, that a large part of the community was looking forward to, occurred on Tuesday. Right now, the votes are being counted and the preliminary result is expected to be known by the start of the next week. However, due to the system in place in the US, the final result will be known only in mid-December. The markets, nonetheless, as we have already mentioned, have started to move. Prediction markets have also capitalized on the tight race, as many markets for the results in each state were created;
At the same time, the elections to the US Senate are taking place. A representative from Wyoming, Cynthia Lummis has earned a seat, and the significance of it is that she is a cryptocurrency holder. A few community members see a potential boost in the future legal acceptance of cryptocurrencies in this fact.
Cryptocurrency News from Twitter
I put some $100 @RiseWallet #Bitcoin cards in my box of Halloween candy & captured the moment when some random trick-or-treaters found them.

"DUDE I JUST GOT BITCOIN" It gives me hope that these Zoomer kids actually know what Bitcoin is. pic.twitter.com/KnII3mU9Lt — Brad Mills 🔑 (@bradmillscan) November 1, 2020
Last weekend, Halloween was celebrated, and Brad Mills got an idea: what if instead of candy he gave Bitcoin cards to trick-or-treaters? The video of the kids' reactions instantly went viral in Crypto Twitter.
There's a big difference between statistical models and prediction markets this US election; and it's a puzzle why this is happening.

Some guesses: — vitalik.eth (@VitalikButerin) November 3, 2020
Now that the preliminary results are becoming more clear, here is a thread from Vitalik Buterin on how the prediction markets could have been so different from the statistics. As he fairly notices, prediction markets on blockchain are way more accessible than four years ago!
"Cryptocurrency was bid the whole night ... we're in a bull market in #bitcoin. The Fed is going to continue to print. Less fiscal, more Fed, good for crypto," says @novogratz on last night's trading. "We have crossed the Rubicon in its adoption." #btc pic.twitter.com/oLJWYFsxDa

— Squawk Box (@SquawkCNBC) November 4, 2020
The rise of Bitcoin has been the focus of all cryptocurrency news this week, but will it fall again? Mike Novogratz doesn't think so. The long-term implication of the Fed continuing to issue USD will in the end be beneficial to Bitcoin, and the investor even goes as far as to say that the "adoption Rubicon has been crossed" — meaning that the process cannot be stopped.
Influencer of the Week
Me when my brain tries to calculate altcoin losses on BTC pairs. https://t.co/NUP5ZEys1R

— The Spooky Monk 🎃 (@thecryptomonk) November 5, 2020
This time, our recommended pick for the influencer is The Crypto Monk. His primary type of content is technical analysis of crypto charts with occasional insights into stocks. His jokes and occasional personal tweets, though, are also worth seeing.
Top Crypto Digest: Price Change
As mentioned in the Bitcoin digest, BTC took off this week, and it took some of the altcoins with it. However, some of them are still in the red in comparison with the previous week. At the moment of writing, the market's dynamics for the last 7 days are the following:
Total Market Cap: $424,386,797,089 (+11.83%);
BTC Dominance: 66.80%.
7d Top Crypto Digest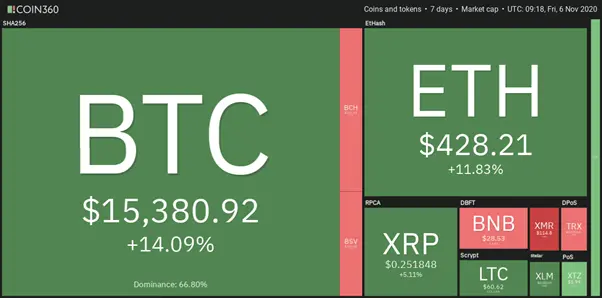 At the moment of writing, the 7-day change of the top currencies is the following:
Gainers of the Week on ChangeHero
At the time of writing this crypto digest, the top three are:
This top crypto digest list includes the coins that can be traded and exchanged on ChangeHero. You can buy and sell some of them (BTC, ETH, BCH, BSV, TRX) with your credit card on our website, too. Either way, it will not take more than 15 minutes, and we will find the best rate on the market for your purchase.
Summary
For now, these are the most important cryptocurrency news, but we are excited to see how the stories will unfold next. If you don't want to miss out on our reports on the future news, we recommend subscribing to ChangeHero Blog and following us on Twitter, Facebook, Reddit and Telegram!
---
Learn more:
Quick links: