Best Zcash (ZEC) Wallets for iOS, Windows, Hardware, & Desktop
Bitcoin has always faced a problem in the privacy of people because the public addresses are very easily accessed, thus robbing users of anonymity. Zcash is credited for solving the privacy problem of Bitcoin and its competitors in the industry. It also seeks to provide consumers with greater access and transparency to information about transaction details and how the transactions can be made. Zcash carries this out by using the zero-knowledge proof technology ZkSNARKs, a fundamental feature in Zcash's shielded address network.
What is Zcash?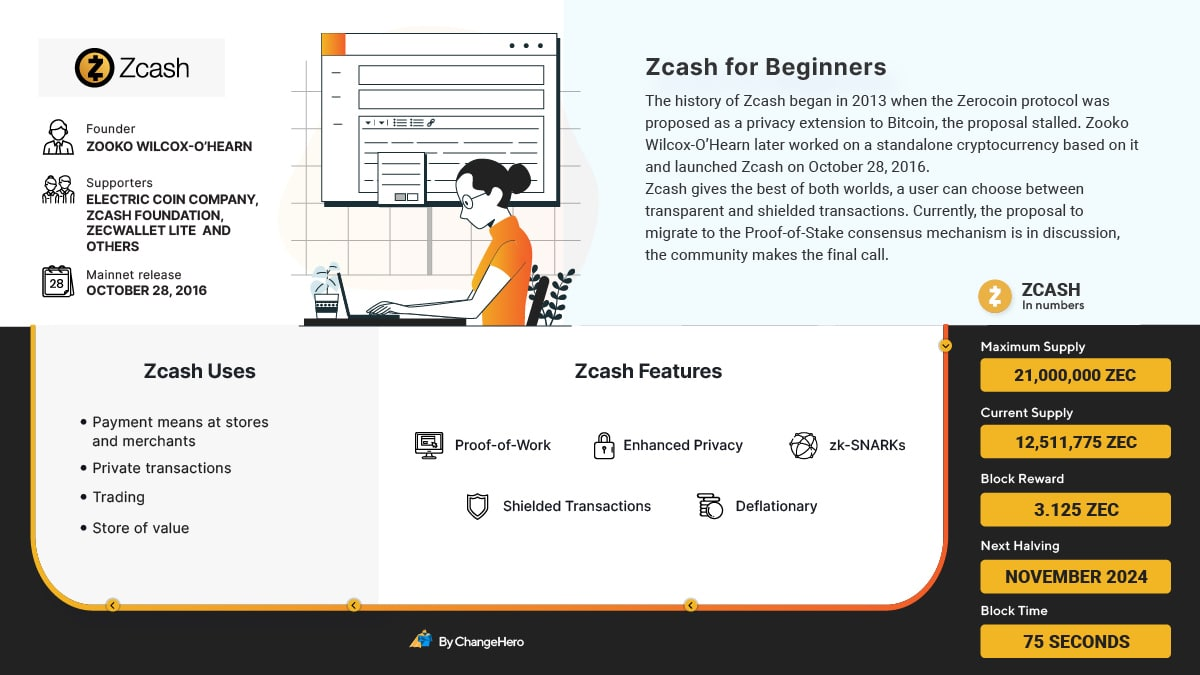 It is an open-source digital currency built with a decentralized nature. It aims to protect its users' private information. Zcash has an excellent security profile when compared to some popular cryptocurrency tokens.
A Private ZCash address used to make these extra secured transactions is named Z-address and usually starts with the Z. These private ZCash addresses are opt-in and will not be observable from the outside.
Another Zcash address can be called T-address. These types are used to facilitate publicly visible transactions transparently and accurately. Transparent addresses are useful in case you need auditing.
Your guide to the best wallets for storing and managing Zcash
Zcash (ZEC) is currently ranked 54th among all cryptocurrencies by market capitalization. You must have an encrypted wallet in which your ZEC coins will stay safe. The choice of wallets is often confusing because it contains multiple options. We reviewed wallets that proved their usability which allow users to send, receive and store Zcash. Check these out to learn about choosing the best Zcash wallet for your needs.
Types of Zcash (ZEC) wallets
Custodial wallets
Pros
Convenience
Easy ZEC management
Cons
Requires trust in the counterparty
Providers can block transactions
Privacy-oriented crypto assets are not supported widely
Some use cryptocurrency exchanges and various services like lending protocols offered by wallets as storage options for Zcash. They're known as custody wallets, which are wallets holding user data, private keys in particular. There are tradeoffs since custody means access to private keys as well and these services allow the customer access to the money in those accounts instead of direct control. Storing funds through a custodial wallet can lead to counterparty risks — risk of other parties defaulting. Those who own the private key could be hacked, for example.
Some examples of popular custodial wallets for Zcash are Coinbase wallet, Gemini and Freewallet.
Non-Custodial Cryptocurrency Wallets
Pros
Self-custody
Full control over the funds
Cons
Less user-friendly
Worse UX
On the other side of the scales are non-custodial wallets. A non-custodial wallet is only needed to generate the public and private keys and interact with the blockchain. It does not hold user's cryptocurrency, because rather than being like a digital wallet, it is more similar to a password manager. These wallets generate keys and signatures on the user's end, so they should have strong encryption to prevent data from leaking. Most wallets are non-custodial and they will let you know this, since this is a strong selling point.
The tradeoff here is that a user has complete control over their funds. Why is it a drawback, then? Because if anything happens to your crypto — hack or fraud — only you could have prevented this. The keys and seed phrases have to be kept in a secure place, and if you lose them together with your coins, nothing can be done. The convenience of having dozens of services at your fingertips, like you would be able to on major crypto exchanges, is also not as easily available.
Hot Wallets: ZEC wallet online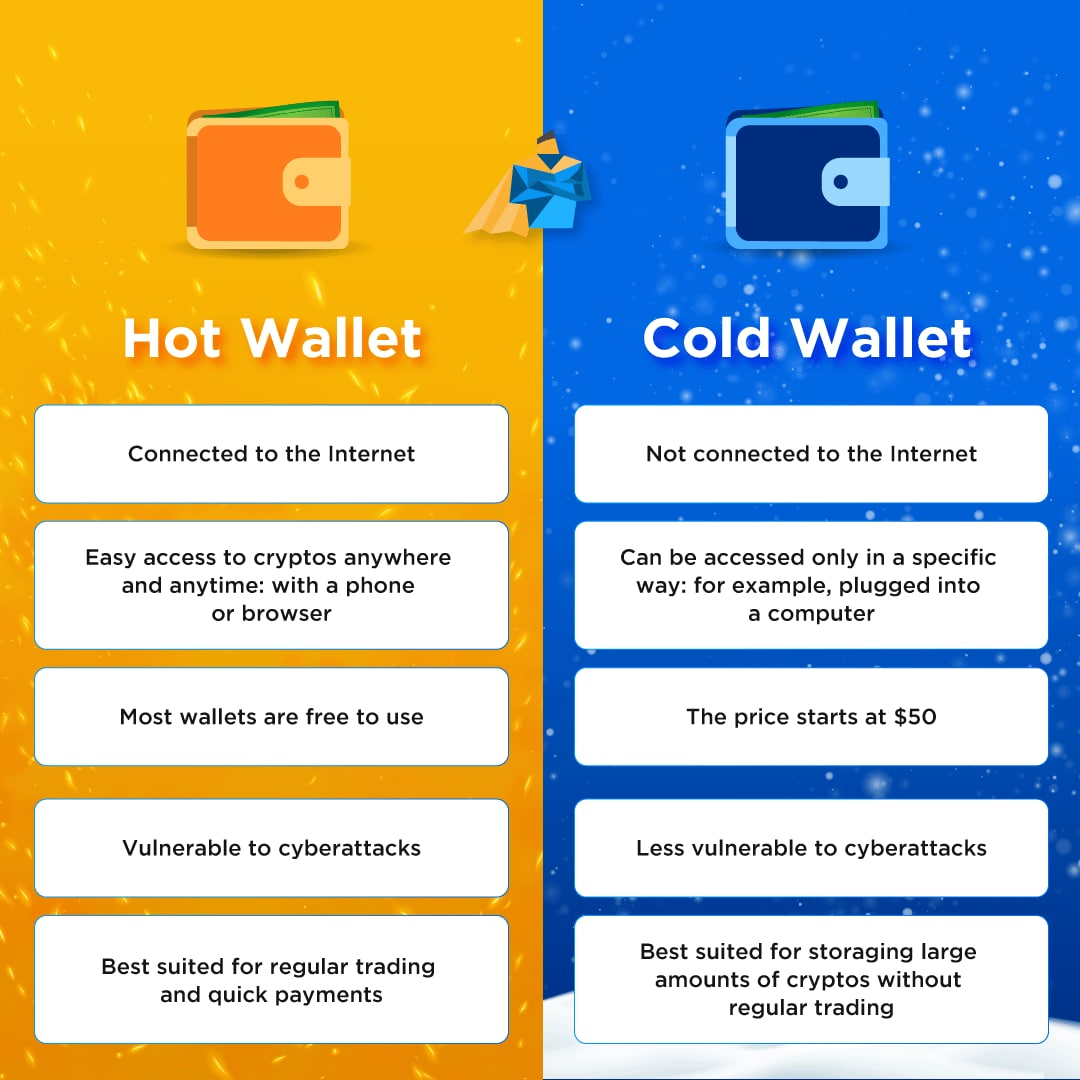 Pros
Quick access
See your assets online
Cons
There is another way to divide crypto wallets in two groups. There are hot and cold wallets, and the main difference between the two is the Internet connectivity. Hot wallets are the type that is connected to the Internet.
It means that you can see the balances and send transactions in apps or extensions in seconds. These wallets usually require Internet connection to work properly. This creates a surface of attack if you use an insecure connection.
Cold wallets
Pros
The most secure kind of Zcash wallet
Cons
Depending on the type, expensive or inconvenient
Cold wallet is a wallet that has no connection to the Internet. It generates private keys in an isolated environment, so a leak or interception are impossible. Hardware wallets, paper wallets, and even software wallets installed on a device with no Internet connection (PC or a smartphone) are all cold storage.
This is the most costly way to store ZEC if you want to buy a hardware wallet or a separate device. The most popular hardware wallets for ZEC cost around $200–300. Paper wallets are free but require extra care to use and keep safe. If you keep considerable sums of cryptocurrency and rarely trade it, getting a hardware wallet is worth it.
The Best Zcash Wallets Shortlist
YWallet
The Zcash wallet YWallet is endorsed and featured by Zcash Foundation. It supports transparent addresses, shielded addresses and is available on both desktop and mobile phones.
Edge Wallet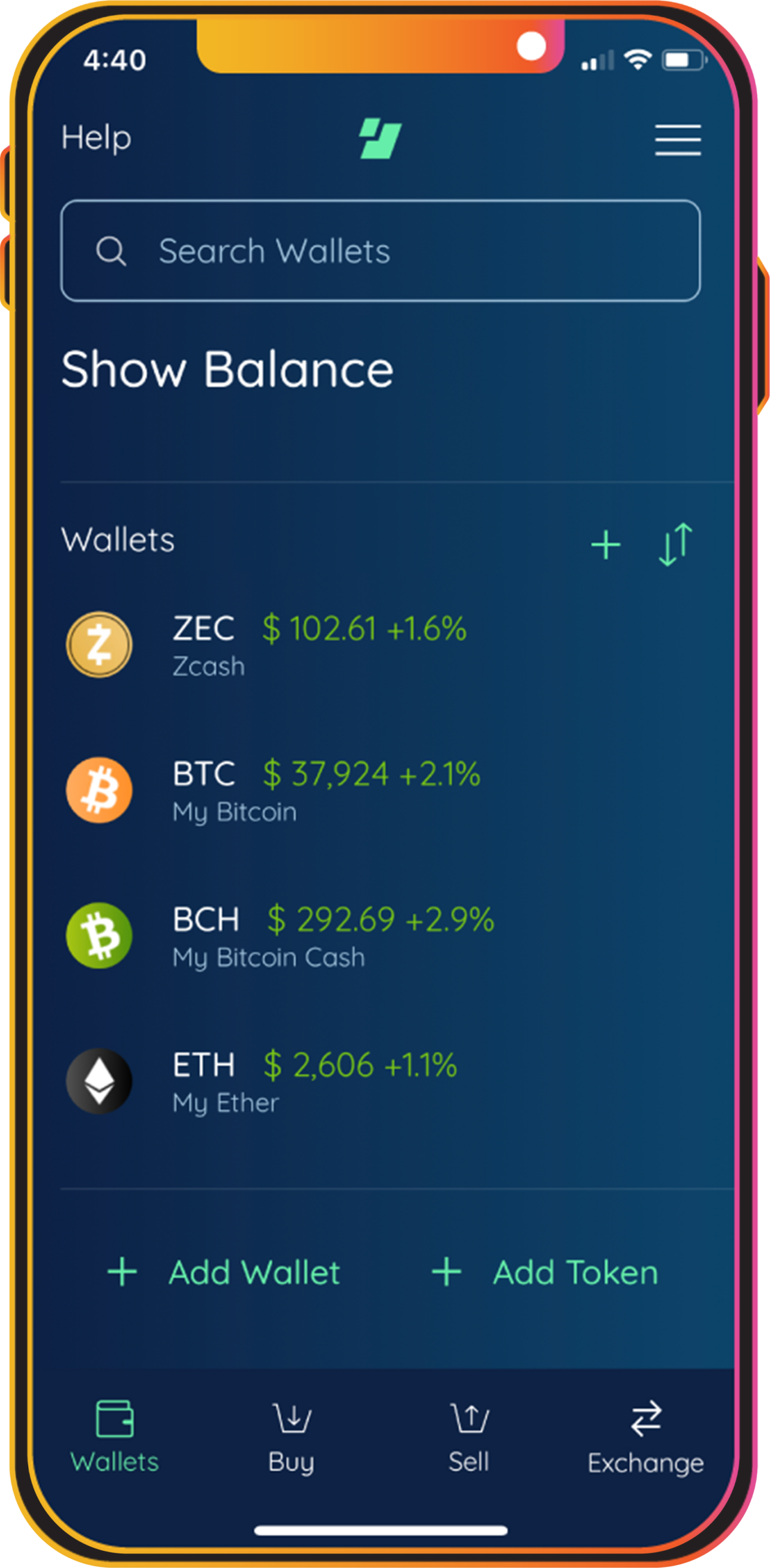 Edge is a multi-currency mobile wallet available on iOS and Android devices. It will show you the memo to specify the destination of the ZEC transaction. Most importantly, it can send funds to shielded addresses and let you use one.
Zecwallet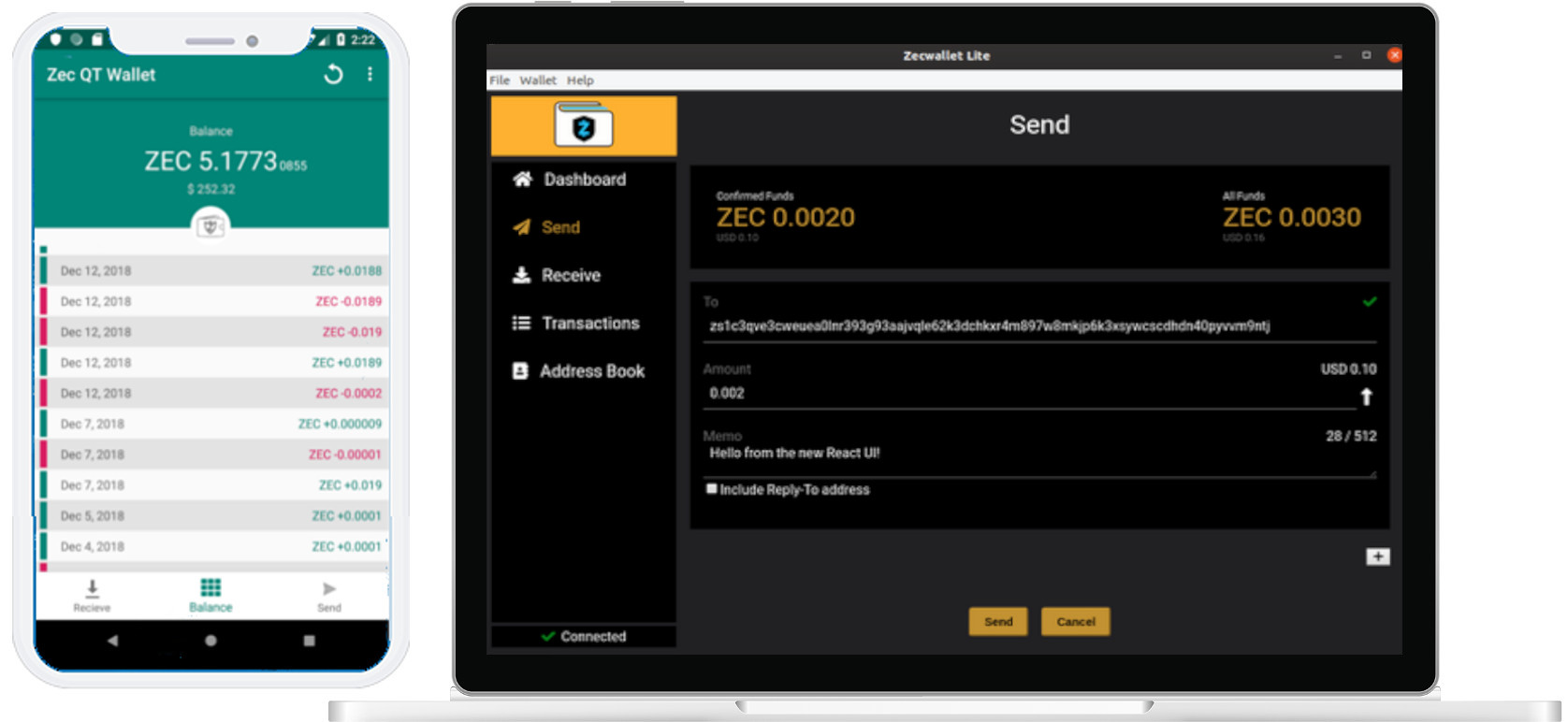 This Zcash wallet is recommended for advanced users, since it is essentially a UI for zcashd, the full network node and official Zcash client. Zecwallet makes using full node wallets more accessible and lets it operate faster but running one still requires plenty of storage, time and data to synchronize.
Zecwallet also has a light wallet version which will not require you to sync a full node.
Ledger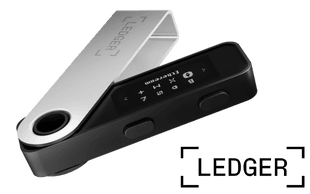 Ledger is one of the leading hardware wallet manufacturers on the market. They earned the spot for catering to many cryptocurrencies, including ZEC. With a Ledger device, you will be able to securely store ZEC offline but it does not have shielded transaction support.
Exodus
Exodus Movement is a wallet provider and the developer of Exodus multi-currency wallet. It does not have shielded addresses as well but in it you can safely store and manage ZEC. Exodus is available as mobile and desktop wallet.
Everything You Wanted To Know About ZCash Wallets
How to keep ZEC safe?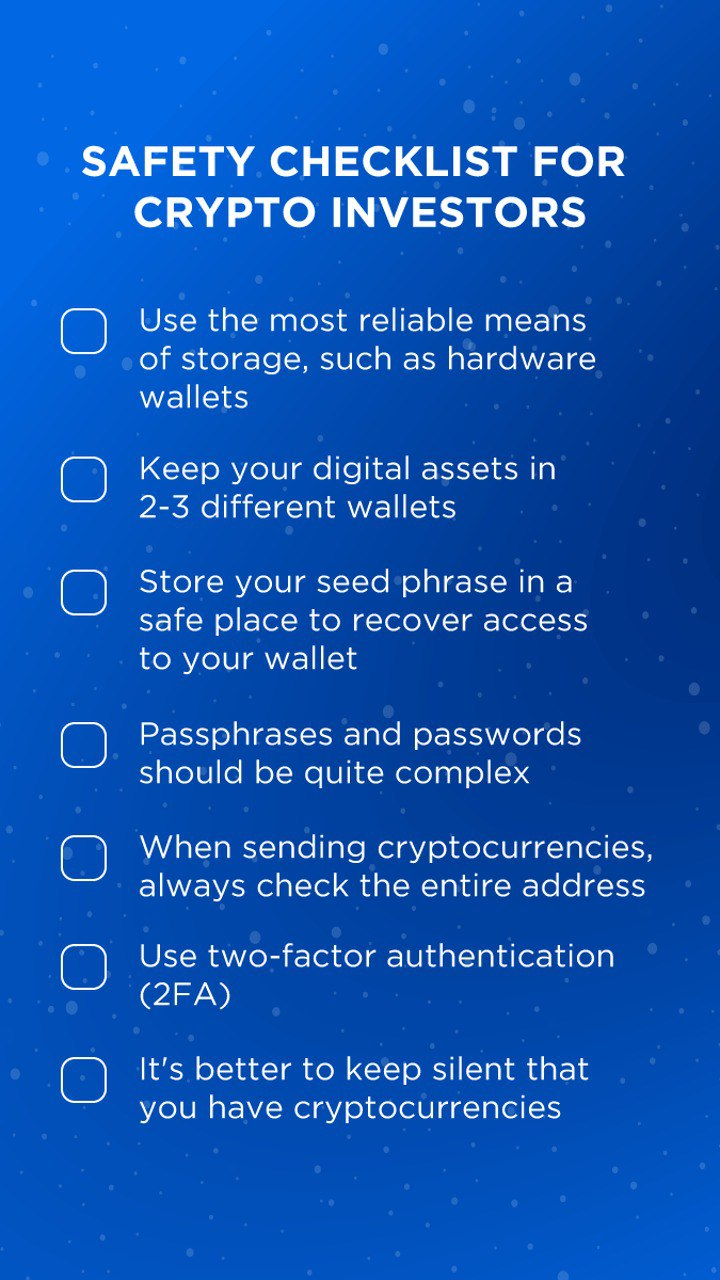 Download the wallet applications or extensions only from reliable sources. Do not input your private keys or a seed phrase anywhere, except for when you need to recover your Zcash wallet, or send them to anyone.
Write down your seed phrase – wallets usually provide you with them and make it clear you have to write it and keep somewhere safe. A seed phrase is your private key translated into human-readable string of words, so losing it is the same as losing private keys. Perform regular backups of your Zcash wallet to make sure no data is lost.
Which wallet has Zcash?
Zecwallet provides graphical frontend wallets for Zcashd, the full node software. Zecwallet's Node has Fast sync technology that allows synching to the Zcash blockchain 33 percent faster.
What is ZEC wallet?
ZecWallet Lite is an encrypted Zcash wallet. Synchronization takes only minutes to happen.
What is the default transaction fee for Zcash?
Standard Transaction Fees are set at 0.0001 ZEC per transaction. Please make sure that the default charge is used for transparent and unshielded transactions to reduce costs. Not every ZEC wallet allows customizing user fees.
How long do ZEC transactions take?
Typically a ZCash transaction takes less than 75 seconds to enter a block. Nonetheless, a maximum amount containing 24 blocks is necessary to guarantee irreversibility, so a secure transaction takes 60 min.
Is ZCash supported on Ledger?
Zcash is supported by Ledger and some compatible software wallets. Consult our Zcash and Ledger pages for further details.