Love it or hate it, meme coins are a product of the freedom that would not be possible outside of the crypto market. The grassroot origins of this market first coalesced in Dogecoin, but the resounding success inspired even more copycats and meme projects. What is Shiba Inu coin, a project not only inspired by Dogecoin but now actively trying to overtake it? We prepared this Shiba Inu beginners guide to help you find answers and learn more!
Key Takeaways
Shiba Inu is a blockchain ecosystem based on Ethereum that includes a proprietary DEX ShibaSwap and an NFT incubator. Even more applications are in the pipeline;
What is Shiba Inu coin's distinction from Dogecoin? It is not only a meme coin but also a system of tokens that are a product of DeFi boom;
What is Shiba Inu coin's future? Developers included a funding mechanism into the protocol to ensure features that are developed in secret can be delivered on. However, some argue that SHIB has no long-term future.
What is Shiba Inu Coin?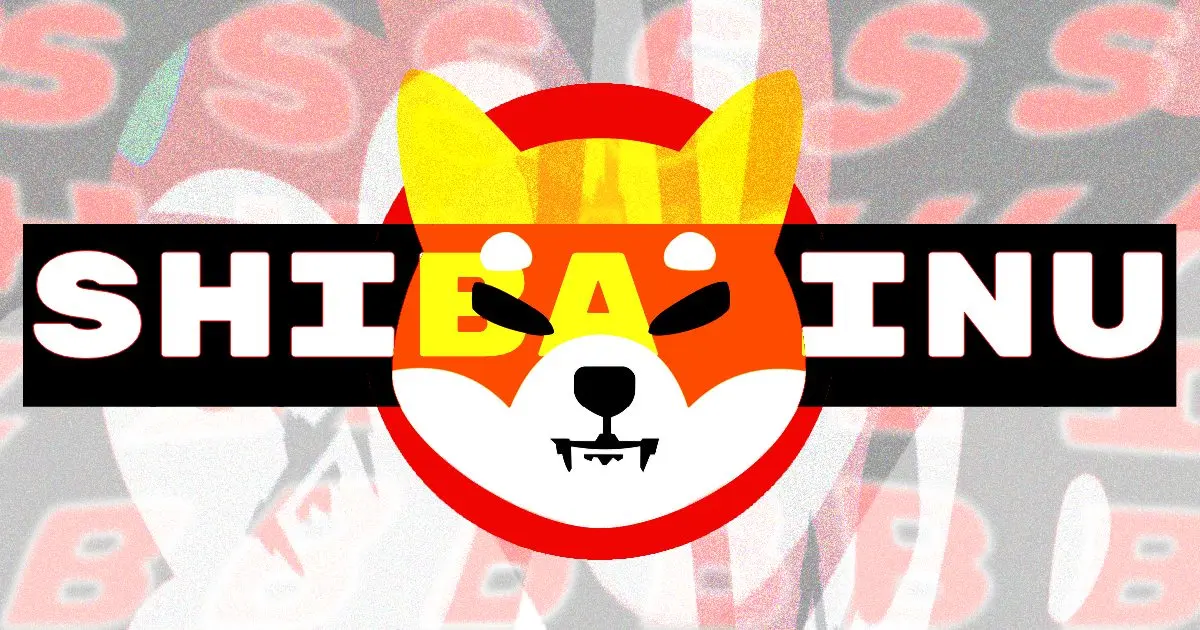 Shiba Inu coin (actually, an Ethereum token) is a lot of things. It is a meme token, obviously, tapping into the appeal from the same Doge meme that inspired Dogecoin. Shiba Inu token is also a product of its time, the 2020's DeFi explosion. Therefore, it is a protocol which is not limited to a currency. More specifically, the system utilizes three tokens: SHIB being the main currency, rebase token turned independent token LEASH and governance token BONE. All three tokens can be exchanged on the proprietary DEX ShibaSwap. There, the tokens can be buried (staked), dugged (locked in liquidity pools) or fetched (exchanged) for a return. But most importantly, Shiba Inu set out with the intention to become a crypto project fully governed by the community.
History and Team behind Shiba Inu
The creators of the protocol are known only by their online aliases. The woofpaper v1 and foundations of the code (whitepaper) were written by a pseudonymous developer Ryoshi. The paper states that the original creators have never worked together prior to the Shiba Inu project. They launched it in August 2020 to a resounding success. Right now, the community of Shiba Inu consists of thousands of contributors: developers, artists, social media influencers, traders and everyone else. Their Twitter account has 900 thousand followers.
What is SHIB coin?
The main of the plethora of tokens supporting the Shiba Inu ecosystem is SHIB, ERC-20 token. Its total supply is 1 trillion but the tokenomics are nothing short of unprecedented. At inception, 50% of these tokens were locked in the Uniswap liquidity pool and the other 50% sent to Vitalik Buterin. Buterin made the decision to donate some of the unsolicited tokens to India Covid Relief Fund and burn the remaining 40%.
What is Shiba Inu coin used for?
The main use case for SHIB tokens at the moment is to stake and trade them at ShibaSwap. These actions yield special tokens which accrue interest over time and can be later converted and sold. The Shiba Inu ecosystem also includes an NFT incubator, which obviously uses SHIB as the native currency. Finally, you can follow in Vitalik Buterin's footsteps and donate SHIB to charity. The Shiba Inu community has collaborated with the Shiba Inu Rescue Association, a charity that helps Shiba Inu dogs in America.
Comparison with similar projects
Of course, Dogecoin and Shiba Inu's success inspired its own set of copycats: Dogelon Mars, Samoyedcoin, Baby Doge Coin and many, many others. Each tries to offer something unique but ultimately their value proposition comes to being based on a slightly different meme. As for the comparison with the OG meme coin, DOGE, there are quite a few stark differences. To begin with, Dogecoin is a coin and SHIB and other Shiba Inu ecosystem tokens are ERC-20 tokens. Nonetheless, Shiba Inu offers more to do with the token than Dogecoin: after all, Dogecoin blockchain does not have a proprietary DEX or NFT incubator.
What is Shiba Inu coin criticized for?
The very start of the project initiated a controversy, by which we mean the Buterin incident. The Ethereum co-creator was not aware of the project until they sent him half of the total supply. After he decided to donate them to charity, which had to sell the donation, the price of the token plunged 40%. Shiba Inu being a meme token also poses a fundamental problem: its own community barely takes it seriously, analysts claim. On-chain parameters and trading volumes suggest that the only activity occurs on pumps and subsequent dumps.
Partnerships and future plans
Since Shiba Inu is entirely community-run, the future developments depend on volunteers and donations. To ensure the longevity of ShibaSwap, some newly minted BONE will be redistributed to the development fund. There is a ruffmap (roadmap), the contents of which are kept a secret. This is understandable: no steady development can lead to frustration with holders if deadlines are not met. However, they teased some new features: ShibaSwag and Shiba Treat (TREAT) token. DoggyDAO (decentralized autonomous organization) is also to be formed by the end of 2021.
Social Media posts
Hold shibacoin! It's deleting zeroes! #SHIB #shiba #SHIBARMY pic.twitter.com/8pxGDufuUc

— Amit (@amitandCrypto) October 6, 2021
Shiba Inu community member and YouTuber Amit predicts that Shib will keep multiplying and removing decimals from its price. Of course, he uses the universal language of memes.
its $SHIB time. 🎥🍿 pic.twitter.com/lu2p4KNGEV

— eToro US (@eToroUS) October 4, 2021
eToro, which is one of the centralized exchanges and points of purchase that introduced SHIB recently, hints at why they have done so. SHIB is heating up!
Get ready 👉🏽💵👈🏽 SHIBOSHIS are coming soon. 🔥 SHIBASWAP 🔥

DURING THE FIRST 24 HOURS YOU CAN ONLY PURCHASE SHIBOSHIS WITH LEASH. After you can use LEASH & ETH.#SHIBWANTSATH #ShibaSwap #shiboshis #nftcollectors #NFTCommunity #NFTs pic.twitter.com/1kapoV4Rke — G̺͆O̺͆S̺͆S̺͆I̺͆P̺͆ SHIBA 💎 (@GossipShiba) October 5, 2021
User Gossip Shiba explained why the upcoming NFT project, Shiboshis, is bullish for the Shiba Inu ecosystem. It will introduce a new use case for LEASH and a naming mechanism, which will burn SHIB.
What is the Best SHIB Crypto Wallet?
Now that we have covered the fundamentals, let us give you some practical advice in this Shiba Inu beginners guide. Before you make a purchase, make sure you have a cryptocurrency wallet to store it. The wallet that is officially recommended for SHIB is Metamask. It is also supported by Exodus, and you can even store it in a Trezor hardware wallet and manage it in Exodus wallet. Did you know that you can swap the assets with ChangeHero in Exodus without switching between apps or windows?
How to Exchange SHIB?
If you want to exchange your crypto to SHIB and need a refresher on how exchanging with ChangeHero works, we're here to help:
Choose the currencies on the home page, amounts and the type of exchange. Provide your SHIB wallet address in the next step and check the amounts;
Double-check the provided information, make sure to read and accept the Terms of Use and Privacy Policy;
Send in a single transaction the sum of crypto currency you will be exchanging. For a Fixed Rate transactions you have a 15 minute limit;
Sit back and relax. At this step we are doing all the work: checking the incoming transaction and doing the exchange as soon as it arrives;
As soon as the exchange has been processed, your SHIB are on the way to your wallet. That is it!
If you ever run into any issues during your swap, our support team is always available to help you out in the chat or through the email: [email protected].
Conclusion
As a meme token, Shiba Inu raises some scepticism even from the most open-minded crypto enthusiasts. However, despite this, the fact is that it is blowing up and even broke into the top-20 cryptocurrencies cannot be argued against. If you enjoyed this Shiba Inu beginners guide, check out our blog for more. Follow ChangHero on Twitter, Facebook, Reddit and Telegram for daily updates and more content.
---
FAQs
What is the future of Shiba Inu coin?
There is some scepticism about the future of SHIB and whether it will be worth anything in the long term. Anyway, the team has plans for long-term development of the Shiba Inu ecosystem.
What is SHIB currency?
SHIB is the main currency of the Shiba Inu ecosystem, which includes ShibaSwap and proprietary NFT incubator.
What is SHIB coin used for?
SHIB can be staked or locked in liquidity pools of ShibaSwap. Shiba Inu Rescue Association also accepts it via the campaign run by the Shiba Inu community.
Which is best? SHIB or DOGE?
SHIB and DOGE are very different currencies that are hard to objectively compare. Dogecoin is a longer-running project but Shiba Inu offers more to do with their cryptos, as well as dominating the socials and volumes.