Dogecoin is most known for featuring Shiba-Inu named Kabosu of Doge meme fame as a mascot. But did you know that this is by far not the only awesome thing about it? In this introduction guide, ChangeHero is going to tell you everything about this coin and what makes it viable to this day.
Such Currency: What is Dogecoin?
Dogecoin is a coin built using Litecoin open source code (which is, in turn, is built using Bitcoin source code). Its blockchain is only slightly tweaked in comparison to the original: the block time is even faster, around 1 minute, and the total supply of Dogecoin is not capped but minted at a constant pace, which makes it a soft-deflationary currency. A successfully solved block yields 10,000 DOGE.
So History: Dogecoin Beginnings
The story behind Dogecoin is worthy of being in the Internet historical records. The year is 2013. Bitcoin is making the news, and many alternative currencies spring up. Doge is taking over Reddit, Tumblr and the Internet in general. From this chaotic thought space, one day, a Twitter post is born: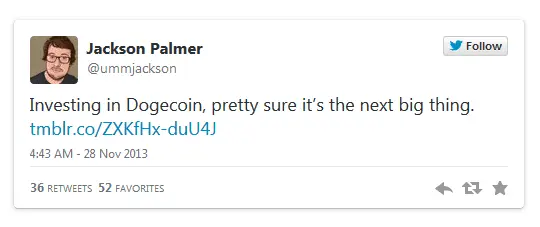 The man is Jackson Palmer, at the time marketing manager at Adobe Systems in Sydney. While he made the tweet quite absent-mindedly, it was met with support and encouragement. A week later, when in Palmer's own words, he had "too much time on his hands", he bought the domain Dogecoin.com and made a site entirely in Doge aesthetic for his yet non-existent currency. This site was soon found by Billy Markus, who was struggling with making his own cryptocurrency at the time. He knew that he had the skills to make Dogecoin real, so he reached out to Palmer, and just a few days later, on December 6, 2013, Dogecoin was launched.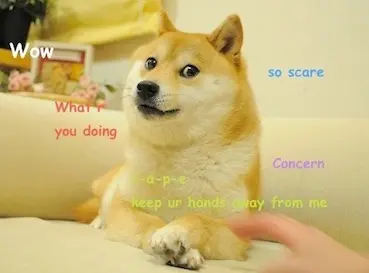 The phenomenal success of Dogecoin in 2014 would not have been possible without Doge meme being so universally beloved. It is absurd yet understandable and recognizable at the same time. In 2012 the format originated on Shiba Confessions Tumblr, was picked up first by Reddit and then, by the rest of the Internet, apparently — because it was everywhere.
Very Community
The best thing about Dogecoin that keeps it going to this day is the community. Perhaps the fact that DOGE from the very start did not position itself as something serious helped build an enthusiastic community and attract people that might have been daunted by the general discourse around Bitcoin and other altcoins.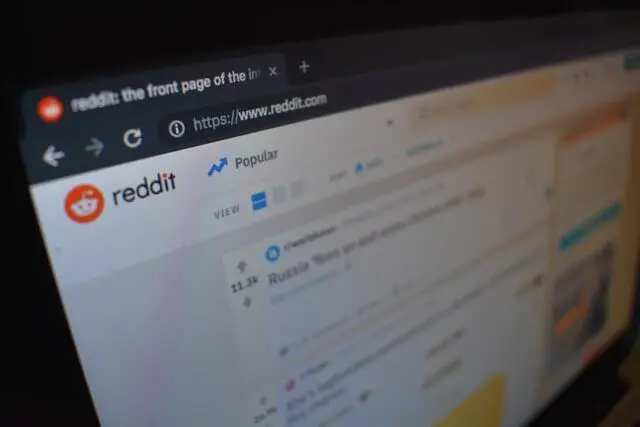 The core of their activity has always been Reddit. This makes sense, considering the popularity of the meme there in 2013 and a while after that. It's not just about being "friendly" and the buzz on social media. The Dogecoin community have been on record raising money for charitable causes quite a few times. One of the better known successful fundraisers was to sponsor a NASCAR driver Josh Wise, but in addition to that they raised money to sponsor Jamaican bobsled team so they could travel to compete in the Sochi Olympics, and there was a joint campaign with Charity: Water, which successfully raised 40 million DOGE (or $30,000 USD at the time). Other notable members and supporters of the community include Elon Musk and Eric Nakagawa, who used to run Dogecoin Foundation and is now working as head of open-source in Calibra.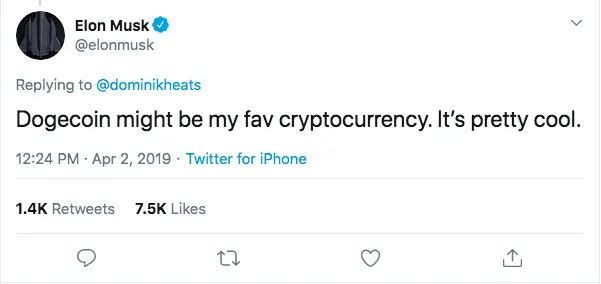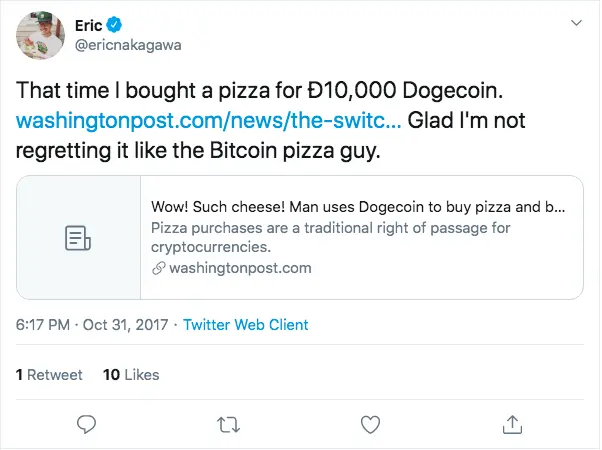 Much Sources: How to Get Dogecoin
Many Dogecoin community members admit that DOGE was their first cryptocurrency to own and served as a gateway to the whole crypto biz. How can one join the bandwagon, you ask?
Mining
Dogecoin uses the same scrypt hashing algorithm as in Litecoin. For the longest time, just like in Litecoin, it was accessible, and CPU/GPU mining was somewhat profitable. Community members give advice that these days if you don't have access to a miner pool or really powerful hardware, it is better to give a shot to some other ways. Unlike some other PoW blockchains that use the deflationary model and regularly cut miner rewards, Dogecoin will always have a steady supply increase of 5.256 billion coins a year and always yield 10,000 DOGE as a reward. This is a design choice to ensure that there will always be enough coins to account for the new users and to actually discourage hoarding DOGE in favor of putting it to use.
Faucets
A water bowl, or a faucet, works in a simple way: users provide their address, and at a fixed time interval a faucet sends out to all the recipients small amounts of currency. The faucets that are approved by the Dogecoin community run on donations. This is also not the fastest way to earn but at least it requires very little effort.
Buying on exchanges
European Union has a few services that can help with buying DOGE with EUR: Litebit, Anycoin Direct, Belgacoin.com. Fiat pairs with DOGE can be found on Kraken exchange. If you come from somewhere else in the world, you can always buy any cryptocurrency, for example, Litecoin, at an exchange operating in your country or with your fiat currency of choice first and exchange it to DOGE later. ChangeHero can help you with that, making it simple and fast, without any sign-ups.
Get tipped or paid
Finally, there are a couple more ways to earn Dogecoin. Discord and Reddit have bots that let users leave tips to the posts they found useful or funny, so engaging with the community in a meaningful and productive way can yield some DOGE in the end. If you have something to offer in exchange for Dogecoin, try finding someone willing to pay you on DogeMarket. People offer to program bots, make memes for DOGE, or just use it instead of exchanges.
Very Price: Charts and Facts
As opposed to Bitcoin Core, Dogecoin was not really designed to become a store of value or a speculative asset to begin with. It is, as their site describes, peer-to-peer digital currency in its purest form. Despite that, there is still some activity going on with trading DOGE. Historically, it followed the market trends almost to a T, with a few cases of breaking the trends and staying in the green zone despite other altcoins losing value.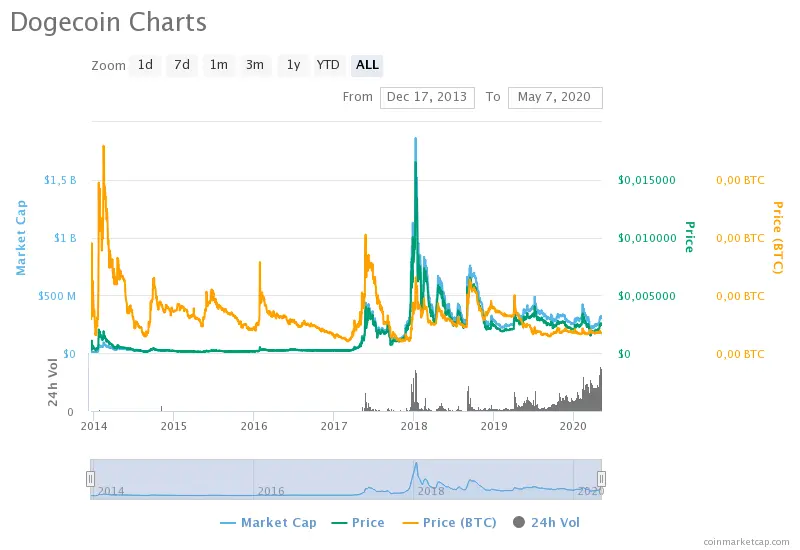 The most noticeable price spikes happened in 2014 — soon after the coin was launched and gained popularity — and late 2017 — when Bitcoin and the market as a whole were skyrocketing. In 2018, Dogecoin holders have briefly known the taste of coveted penny parity, but alas, it did not persist. Even at its highest, a single DOGE was worth third-place decimals of a dollar. But don't let this discourage you: if pizza can be bought with this currency, it is an undeniable proof of the inherent value of it. In addition to DogeMarket, there is SuchList, where you can see for yourself, what value users attribute to DOGE in exchange for goods and services. At the time of writing, Dogecoin ranks 30th by market capitalization. With a market cap of $314 265 406 USD and circulating supply of 124 454 164 575 DOGE, a single DOGE is worth $0,002525 USD (according to CoinMarketCap).
Amaze DOGE Wallets
An official wallet is available for Windows, MacOS, Linux and Android. If you prefer multi-currency software wallets, we recommend Exodus or Trust Wallet. Still, the safest alternative is a cold wallet. Among the hardware wallets that support DOGE are Trezor (One and Model T) and Ledger (Nano S and Nano X).  Did you know that the exchanges in Exodus and Trezor apps will be processed by ChangeHero? That's how you know you'll get the best rate and quick swaps.
Excite: What's in Store for Dogecoin?
Dogecoin has been around for long enough to reach maturity. Despite the facade of not being a serious coin, its developers treat it as such anyway, which is vital to keep it running to this day and beyond.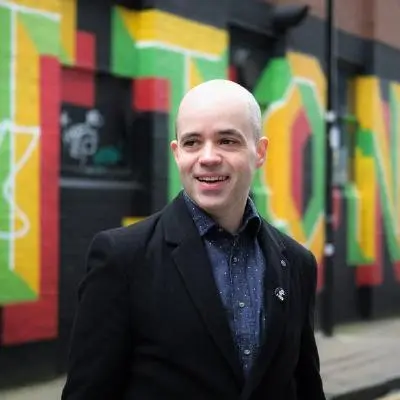 In an interview, one of the core developers, Ross Nicoll hints at a possibility of an Ethereum-Dogecoin bridge in the future. For now, the core team is more busy with keeping Dogecoin in sync with Bitcoin and potentially implementing merged mining and SegWit, as well as raising adoption of DOGE by increasing the number of ways it can be accessed.
Conclusion: Wow.
Dogecoin is a solid project that is supported by its awesome community that is pretty light-hearted and friendly about using the coin, and is certainly very welcoming! Doge may now be an old meme for some, but neither it nor Dogecoin lost what made them appealing in the first place. The community may joke now and then about the Moon, but they are quite serious about supporting this fantastic project. We support Dogecoin as well, so you can exchange it with any other cryptocurrency on our website. You can get it hassle-free, easily and quickly! As always, to share your thoughts and not to miss out on our articles and guides, subscribe to ChangeHero Blog and follow us on Twitter, Facebook, Reddit, Telegram.
---
Learn more:
Quick links: