The success of Dogecoin spawned thousands of meme coins, many of them dog-themed. For a while, Solana lacked one but then Samoyedcoin entered the stage. If you're searching for the story of SAMO or for some insights into its uses, look no further — we prepared a guide just for you!
What is Samoyedcoin
Samoyedcoin (SAMO) is one of the first and most successful tokens in the Solana ecosystem. The secret is memes: a dog-themed token frenzy in 2021 provided the perfect backdrop for Samoyedcoin to lift off the ground.
However, you can only get so much value from a meme token. Once it was embraced enough, SAMO pivoted to building an experimental Web 3.0 community. Now, the Samo Famo, as the community calls itself, is focused on educating market participants and onboarding new users as Solana's ambassador.
Under the hood, SAMO is a token on the Solana blockchain much like Raydium (RAY) or USDT. It is secured by Solana's consensus protocol Proof-of-History. Its SAMO NFTs also use the same logic and capabilities of the underlying blockchain.
Samoyedcoin History and Team
Samoyedcoin (SAMO) came around at the peak of the dog token rally in the first half of 2021. Since then, they managed to commit to many burn and distribution pledges, withdrawing 66% of the total supply out of circulation and sending 2B SAMO to users in an airdrop.
The team behind SAMO is completely anonymous. Everything to build, develop, or promote it is done by the volunteers and eventually, Samo DAO. The Samo Famo had the luxury of choosing their own mascot dog breed, unlike other dog coins which stick to the Shiba Inu of the Doge meme fame. Their choice went to the Samoyed breed, which in our team's modest opinion can rival other mascot breeds in adorableness: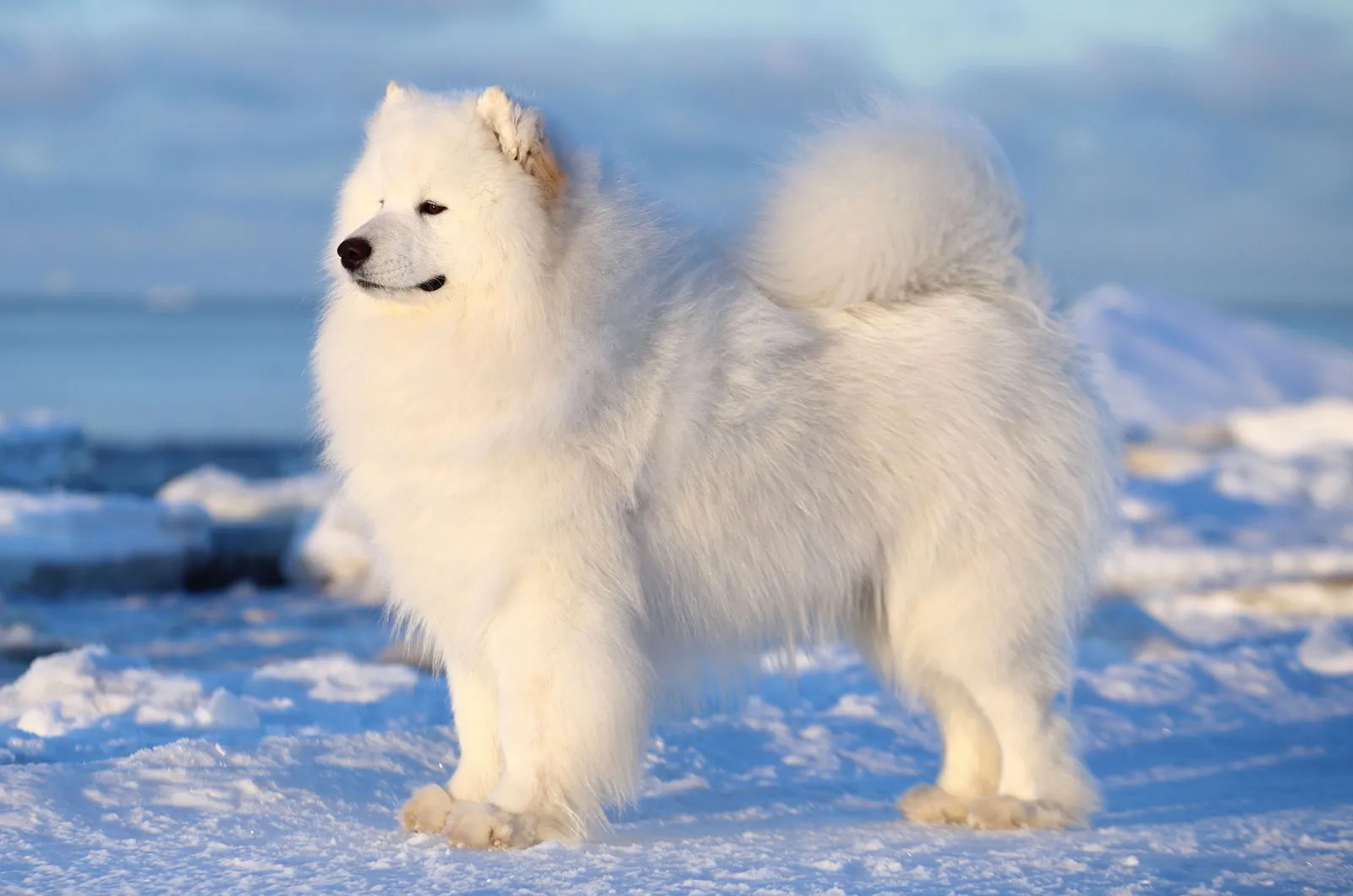 The Samoyedcoin team adheres to three core tenets of the project:
In addition to the stated values, the Samo Famo want to foster a "no-shill, non-contentious, transparent, free-spirited culture" in the SAMO community.
What is SAMO Coin?
The SAMO ticker belongs to Samoyedcoin's native cryptocurrency. As mentioned before, it is a fungible Solana token.
The total supply of SAMO is 14 billion, but due to an aggressive burn policy, the maximum supply in circulation will be 4.746B SAMO. Unlike with other similar projects, minting new tokens or buybacks are not included in the tokenomics. There will not be any more SAMO than now.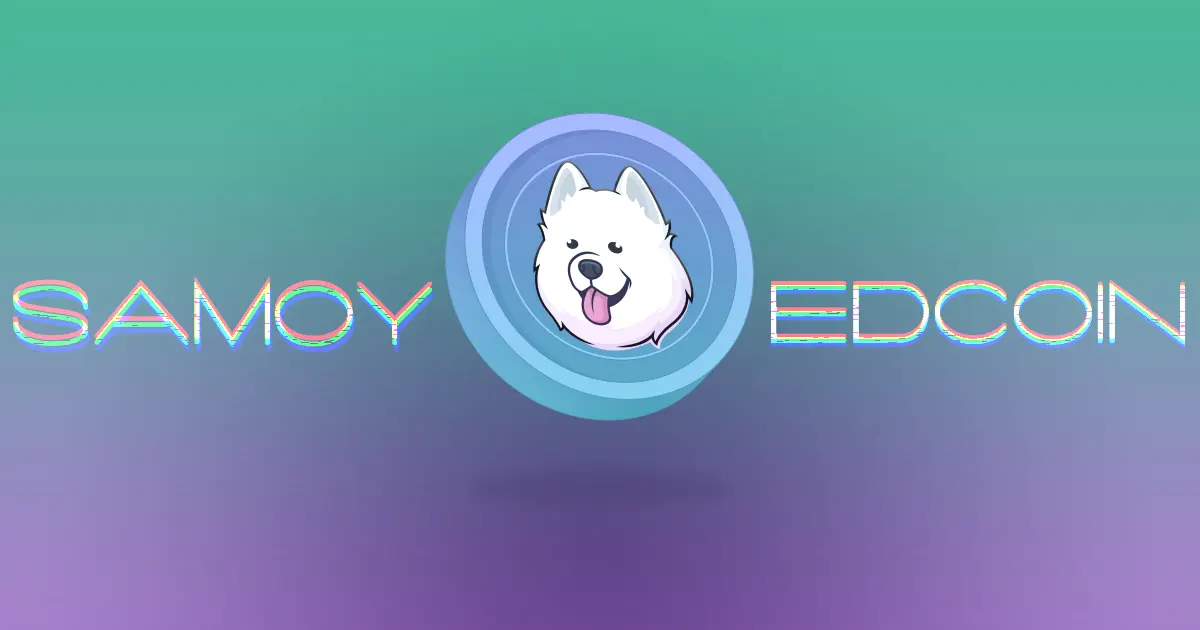 How to Use the SAMO Token
Comparison with Similar Projects
Samoyedcoin vs. Dogecoin
It only makes sense to compare Samoyedcoin (SAMO) with the original dog coin. The origin story of Dogecoin is slightly different: Jackson Palmer and Billy Markus did not expect DOGE to take off as much as it did. They only made it because in 2014, the Doge meme was all the rage, but its popularity caused Dogecoin to be welcomed so warmly.
Samoyedcoin's circumstances are slightly different. Dogecoin became the 'friendliest cryptocurrency' over the course of time. SAMO was created in the first place to usher in users who would enjoy owning and trading funny dog money.
Samoyedcoin vs. Shiba Inu
Samoyedcoin's DNA is closer to another popular dog currency, the Shiba Inu token. Both started as social experiments in building a crypto community run by volunteers and established by an anonymous team. The most obvious differences are in the underlying blockchains (Ethereum vs. Solana), as well as finer details such as tokenomics or circulating supply.
Partnerships and Future
It is still arguable whether Samoyedcoin has already secured the Solana's ambassador status. There is still plenty to do and many exciting things to come for the Samoyedcoin community.
One of the things we already mentioned is SamoDAO, which has been announced in Q1 2022. It is focused on research and insights and is a limited-access community within the larger Samo Famo. SamoDAO is currently the only more or less organized entity, so it would not be surprising to see it take the reins in the future if its scope of work expands.
SAMO is already listed on major exchanges such as Kraken and Gemini. A significant part of its trading volume, though, comes from decentralized exchanges: Jupiter and Raydium. Even with all the markets already available, SAMO can do better, so market participants should keep an eye on the news for new listings!
The snow-white dog partners with many fellow Solaners: Zebec, Tiplink, BetDEX. However, the support goes both ways: SAMO sponsored Solana Hacker House and was present at Lollapalooza.
SAMO on Twitter
Most-Traded Meme Tokens on #Solana$SAMO @samoyedcoin$WOOF @WoofSolana$MOLA @xMoonLana$SWOLE @SwoleDoge$OOGI @oogicoin$SDOGE @SolanaDoge$CHEEMS @cheemsverse$CATO @SolanaCATO$INU @SolanaInu$DINO @SolanaDINO@coingecko #Solana $SOL #MEME pic.twitter.com/p67t00izmU

— Solana Daily (@solana_daily) December 16, 2022
As expected, Samoyedcoin is the premier community token in the Solana ecosystem. Trading volumes don't lie!
These Community-Driven Tokens are ranked by accounts on-chain⛓️🙌

DIAMOND-HANDED💎 Projects with an Army of Supporters🐼🦾

WHAT #MEMECOIN DO YOU #HODL? 👀🔥$KISHU $SAMO $VOLT $KIBA $KUMA $DINGER $CATO $PULI $TENSHI $AKITAX $SANI $LSVR $DUCKER $PACHA $HULK#BNB #BSC #1000xgem pic.twitter.com/2MXkc6cOHo

— Crypto Love (@smallcappick) December 13, 2022
User CryptoLove highlights low-cap gems, and according to their stats, SAMO is in the favorites even outside Solana.
One of my best meme coin 2023 #samoyedCoin $samo. pic.twitter.com/AOHnJROuOI

— Pauloski 🔶cryptojazz #BTC 📊📈📉 (@ostjazz) December 13, 2022
Trader OstJazz expects big things from the SAMO price in 2023.
What Wallet to Use for Samoyedcoin?
You have a few options when it comes to storing and managing SAMO. If you hold and use it as a Web 3.0 community coin, wallets for Solana tokens such as Phantom suit your needs best. In Phantom, you can connect your wallet address to dApps on Solana, such as DEXs, and seamlessly trade SAMO with SOL.
If SAMO is an addition to your crypto portfolio, take a look at multi-coin wallets. For quick access to funds and services, use hot wallets with the support of Solana tokens like Trust Wallet or Math Wallet. You can also keep SAMO on the exchange account balance but remember that this option comes with the risk of entrusting your funds to an exchange.
Samoyedcoin is not supported by mainstream hardware wallets, but cold storage for maximum security is still an option. TokenPocket wallet supports KeyPal devices, which can securely generate and store private keys for Solana tokens. If these are not available to you, create a SAMO address and account on a device which is not connected to the internet.
How to get SAMO?
If you want to buy or sell Samoyedcoin with crypto and need a refresher on how ChangeHero works, we're here to help:
Choose the currencies on the home page, amounts, and the type of exchange. Provide your SAMO wallet address in the next step and check the details;
Double-check the provided information, read and accept the Terms of Use and Privacy Policy;
Send the cryptocurrency for the swap in a single transaction. In Fixed Rate transaction you have 15 minutes before it expires;
Sit back and relax. At this step we are doing all the work: checking the incoming transaction and doing the exchange as soon as it arrives;
As soon as the exchange has been processed, your SAMO is on its way to your wallet. And so, the transaction is finished!
If you ever run into any issues during your swap, our support specialists are always available to help you in the chat or through the email: [email protected].
Haven't got any crypto yet? We got you covered: buy any crypto with a bank card, ApplePay, or GPay from our partner and swap it afterwards for SAMO on ChangeHero.
Conclusion
The influence dog coins have on the crypto market is undeniable, and with the help of its own adorable mascot, Solana can be a self-sufficient platform to support anything crypto at large has to offer.
If you enjoyed our beginner's guide, check out the ChangeHero blog for more. Follow ChangeHero on Twitter, Facebook, Reddit, and Telegram for daily updates and more content.
---
Frequently Asked Questions
What does Samoyedcoin do?
SAMO aims to be a gateway to the Solana ecosystem. It is tradeable, transferrable, and exchangeable for exclusive NFTs.
Is Samoyedcoin a meme coin?
SAMO started out as a meme coin on Solana, but having grown, they aim to become a Web 3.0 community coin.
How do you get Samoyedcoin?
The easiest way to buy Samoyedcoin with crypto is to swap it on the ChangeHero website. No need to register an account, connect a wallet, or go through verifications.
How much is SamoyedCoin?
At the time of publishing, SAMO is worth $0.003443 and ranks 747th by market cap (according to CoinMarketCap).
Is SAMO coin a good investment?
All cryptocurrencies are inherently high-risk assets, especially those with a low market cap. SAMO has a variety of uses and announced even more use cases in the future, so its utility and value in the long term may increase. However, as of now, it looks more attractive to traders who want to capitalize on the price volatility.
Is SAMO on Binance?
SAMO is not present on the Binance markets. Centralized exchanges that have markets for SAMO are Gemini, Kraken, and OKEx.
Learn more:
Quick links: