It often seems like for newbies and experts alike the world of crypto is full of wonders… and wondering. What cryptocurrencies people around the world want to buy, sell and exchange? What other cryptocurrencies other than Bitcoin are worthy of attention these days? What popular cryptocurrencies should I be watching closely? Which wallet is the best to store cryptocurrency? How can I join the discussion about crypto on social networks? ChangeHero compiled everything you wanted to know about cryptocurrencies in the world in one long read.
Popular cryptocurrency in different countries of the world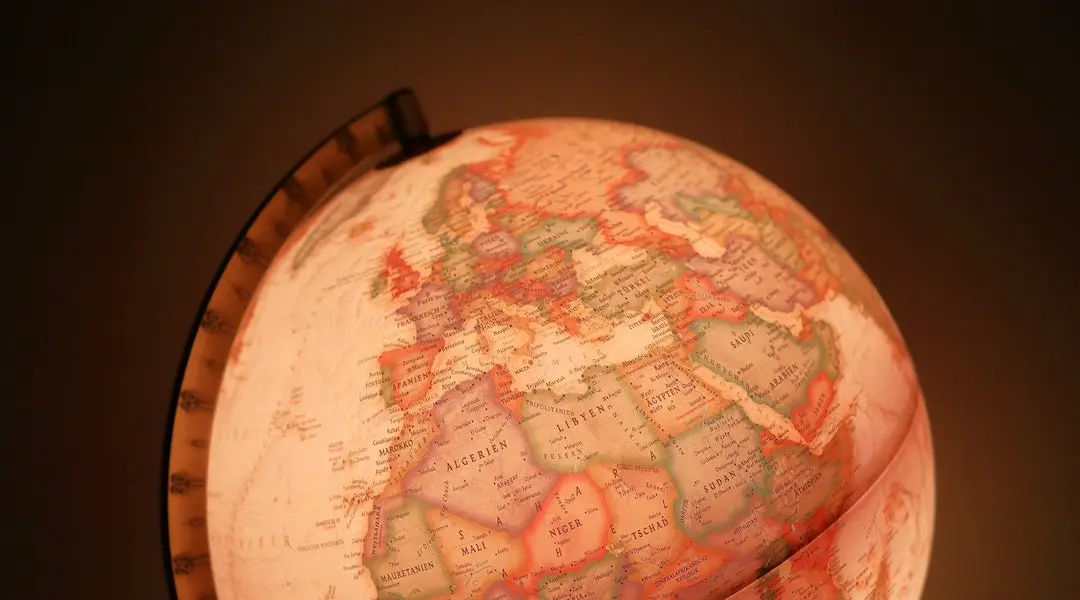 Despite the fact that most cryptocurrencies are designed to be global and accessible to everyone, once they start being used by actual human beings, there is no way digital money would ignore everyday realities. Therefore, in different countries of the world popular cryptocurrencies can be wildly different, depending on the reasons people use them. For example, the USA and Europe prefer Bitcoin as a means of investment because of its established position and trading opportunities, while some experts believe that devaluing national currency is the reason Indonesia and Venezuela are seeing very high cryptocurrency adoption rates. In Philippines, the country that in some reports ranks as number one in adoption, major reasons for owning cryptocurrencies included curiosity, usage as a means of payment and trading for profit.
Popular cryptocurrency in china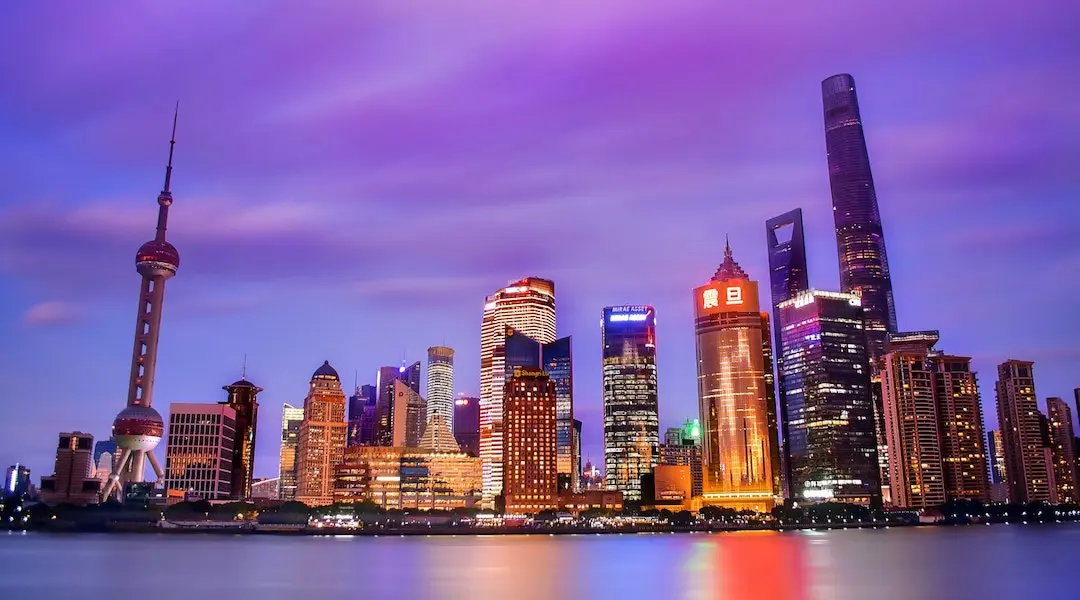 China is also a known adopter of cryptocurrencies, mainly because of the large concentration of industrial-scale mining businesses, all in spite of the official position of the government. If you would like to know more about this long and complicated story, ChangeHero has an article about it specifically. Bitcoin is undoubtedly the most popular cryptocurrency in China, and originally Chinese-based exchanges Bitfinex, OkCoin and BTCC still make up a huge part of the currency's total market. Given the last year's developments, the world is watching closely for the emergence of digital yuan sometime later in 2020. China is very likely to be the first major political power to introduce digital currency on a national scale and put it into practice, and this might change even how people everywhere in the world buy and sell cryptocurrencies.
Popular cryptocurrency in the USA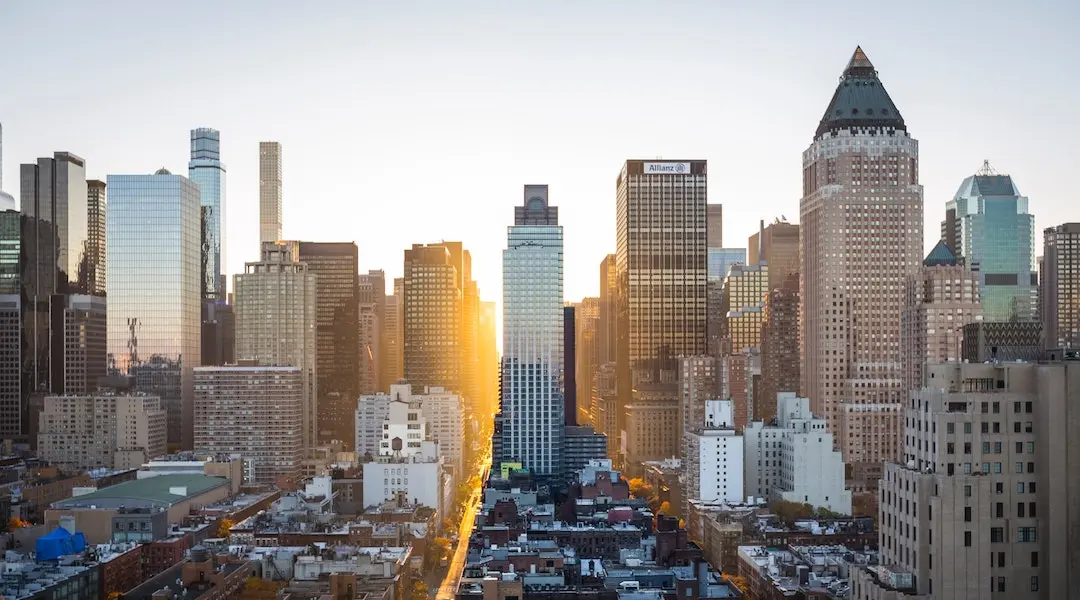 As it has been said before, Americans prefer to use their crypto funds as a means of investing and trading at exchanges. For that reason, Bitcoin remains the most popular cryptocurrency in the USA, because the whole market is more or less indexed to it: should it rise or fall, it is very likely (though not certain) the others will follow. However, in the same source, you can learn that more than half of the Americans who own Bitcoin also make use of altcoins. Maintaining a profitable portfolio means that they probably know how and when to swap their crypto assets. Besides, this is the current status, and like with China, the year 2020 might bring drastic changes to the industry. Libra is making its way out of the regulatory purgatory it has been stuck in for a while, and with the influence Facebook has on the daily lives of Americans, this project has all the chances to take the nation — and the whole world, probably — by storm.
Popular cryptocurrency in India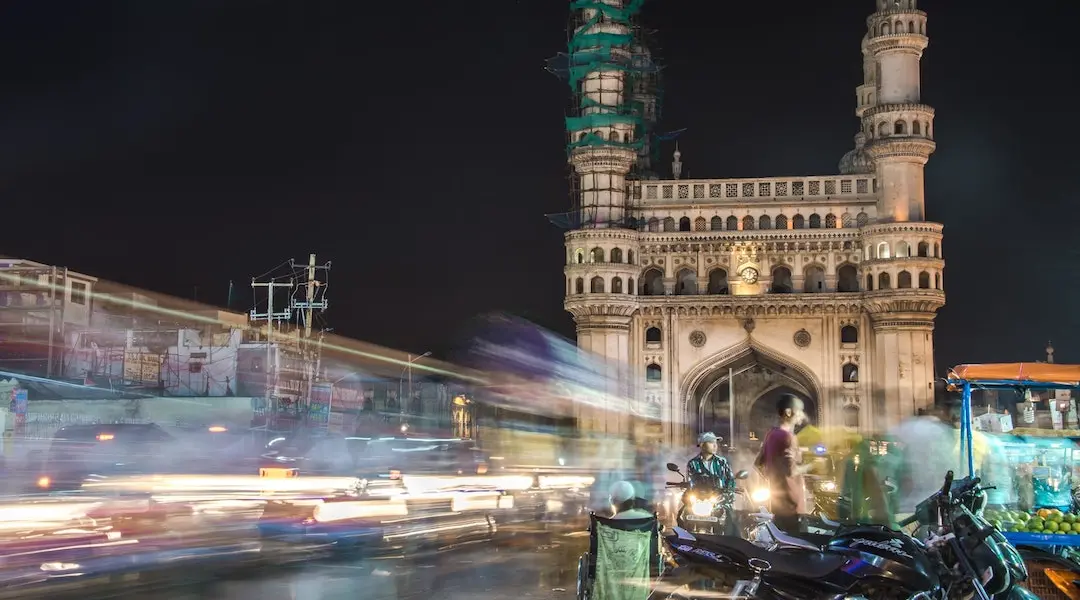 Back in March, Supreme Court of India lifted the RBI-authorized ban on cryptocurrency service provision, which has made a lot of traction in the enthusiast circles. The major India-based exchanges, like WazirX, Bitbns and Unocoin, became able to finally operate there again without any prospect of being closed or banned at any minute. While the international services where the users can buy, sell and exchange cryptocurrencies even without logins and verification were still available to them, it's always nice to have something close and familiar.  It's no surprise that Indians also prefer trading and earning on exchanges with Bitcoin. However, while it is the most popular cryptocurrency in India, it is not the only popular option. Other coins with a high demand include Ethereum, USDT, XRP, Bitcoin Cash and Tron — all available on ChangeHero.
Popular cryptocurrency in Japan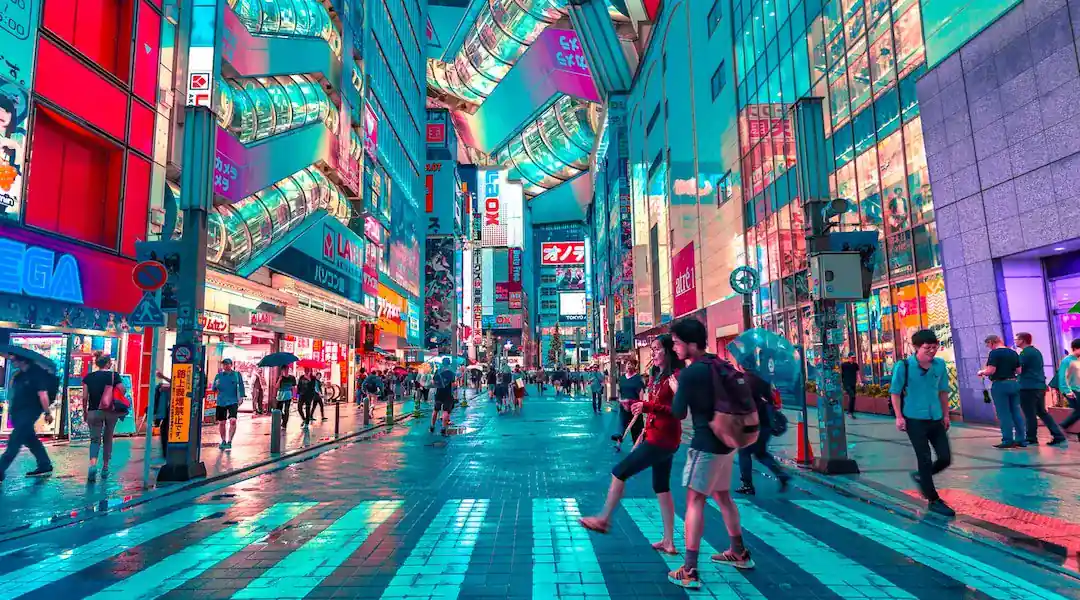 Japan is known for both pioneering the regulation in the crypto sphere and being extremely stringent about it. In spite of the seemingly harsher conditions, the industry is doing rather well there. Major Japan-based exchanges include Zaif, Bitbank, BitFlyer and Coincheck. One should not also forget that the first cryptocurrency exchange, Mt. Gox was founded in Japan. Since that time, a few instant non-custodial exchange platforms, including ChangeHero, have been established, which would not fail to hackers. As is the case everywhere else, Bitcoin is massively more ahead of other coins in terms of being widespread. Other reportedly popular cryptocurrencies in Japan include XRP, Ethereum and XEM. Another curious example of a coin popular in Japan, albeit more in the sense "well-known", is MonaCoin, modeled after Litecoin but by design and spirit thoroughly Japanese.
Popular cryptocurrency in Africa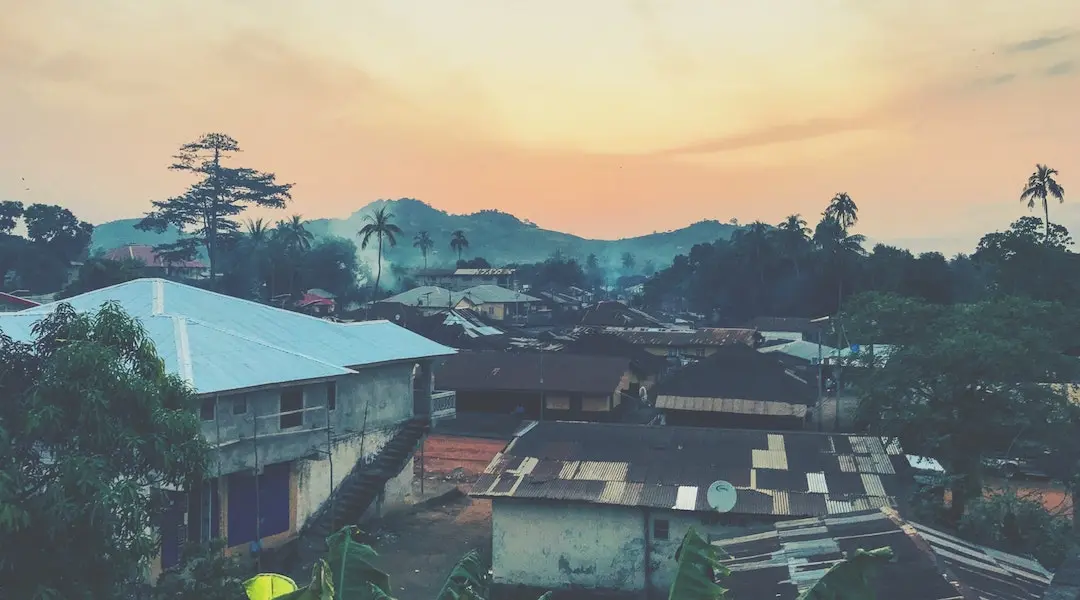 African countries can serve as a good example to show how cryptocurrencies are not only the privilege of the more fortunate with an expendable income which can be put into investments, but also a probable solution to economic crises involving centralized finances. Zimbabwe, known for its hyperinflation rate, is reported to see unprecedented Bitcoin adoption rates. In South Africa, one of the world's "leaders" for inequality, the most popular cryptocurrencies are Bitcoin, Ethereum, Litecoin and EOS, used both as an investment and a means of payment. Despite the negative reputation which was a result of emergence of various fraudulent schemes at the peak of the nation's interest in cryptocurrencies, Nigeria still has the most numerous and one of the most engaged crypto communities in the world. In its capital, Lagos, people recently became able to buy Bitcoin at newly installed ATMs. Many experts, like Jack Dorsey and Nicolo Stoehr, claim that all the regions of Africa have enormous potential for the blockchain enterprises. Some Africa-based projects include Golix Coin (GLX) and Ubuntu coin (ucoin).
Popular cryptocurrency in South-East Asia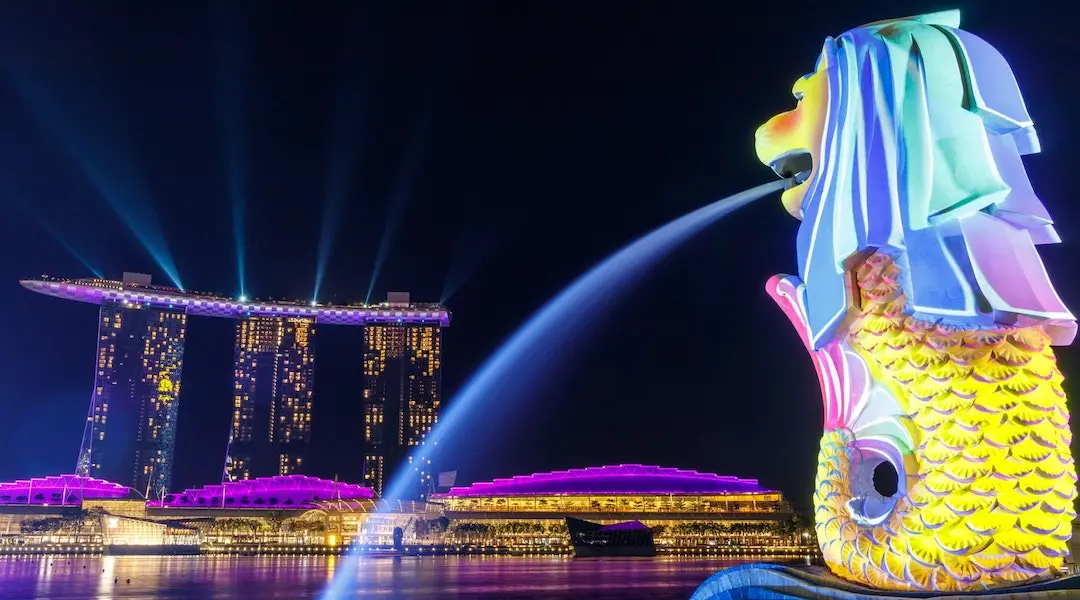 Nevertheless, Asia is more likely to take the lead in cryptocurrency adoption than Africa, for now. As it was already mentioned, South-East Asian countries like Indonesia and the Philippines have a much higher awareness and ownership of cryptocurrencies rates that average worldwide. Singapore is a country with a very advanced economy and very progressive policies in the financial sector. The cryptocurrency regulation framework there is said to be one of the most comprehensive and modern in the world. The Litecoin Foundation is headquartered in Singapore. In addition, this city hosts a lot of exchanges like Liquid, CoinTiger and DigiFinex. The most popular cryptocurrencies in Singapore are Bitcoin, Ethereum, Binance coin (BNB), XRP, Stellar Lumens (XLM), Litecoin and Komodo (KMD). In the recent news, Malaysian businesses Tokenize Malaysia, Sinegy Technologies and Luno Malaysia are finishing the probationary period and launching crypto providing services that are fully regulated. Comprehensive regulation means a safer environment for the people to buy, sell and exchange their hard-earned Bitcoins and other currencies.
The other stuff in crypto
Most popular cryptocurrency wallets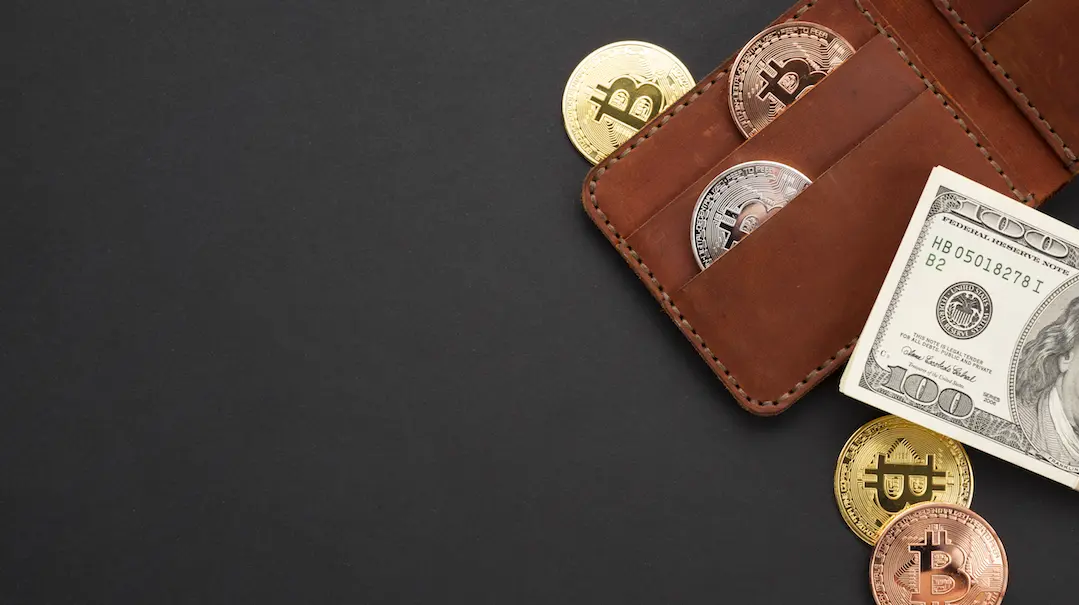 It's fair to suppose that if the use cases and preferred currencies vary so much in different parts of the world, then the wallets people use can be different, too. Though the software for cryptocurrencies is as global and borderless as the digital money, localization and country of origin can play into the choice of one wallet over another. Finally, the legislation can serve as a limiting factor, so wallets can or cannot let you buy or sell cryptocurrencies in the app depending on where they're based.
There are a few kinds of wallets popular with different kinds of crypto adopters:
Custodial wallets and exchange accounts. While one of the least safe options, because your private key (and therefore, funds) is stored at the custodian's server, it is also one of the most popular. Perhaps because it is more convenient to buy or sell your crypto without withdrawing. Wallets like Coinbase wallet are popular in the US and India; Coincheck and bitFlyer are popular in Japan;
Mobile wallets. These are usually hot storage, meaning that the access to your funds is granted to you through accessing the blockchain with an Internet connection. They are also generally safer than custodial wallets, because while your private key is still exposed to the network, albeit encrypted, it is also stored in your device. Most popular hot wallets include Exodus, Blockchain wallet, Atomic wallet. Besides, mobile wallets are convenient, and that is why they're more popular than their desktop counterparts in China;
Cold storage. Regarding the security of your assets, it is as safe as it gets, because it is entirely up to you. Cold storage wallets are popular with people seriously investing in cryptocurrencies and holding large amounts of money. They seem to be in demand with Americans and Europeans. They can come in forms of sophisticated hardware devices like the ones Ledger, Trezor or CoolWallet offer, that securely store your private keys offline or be as simple as a piece of paper with a QR-code on it.
ChangeHero is integrated in some of those wallets, so if you own a Trezor or use Exodus, Magnum or Coinify, you can use our services to swap currencies in these wallets!
Most popular cryptocurrency apps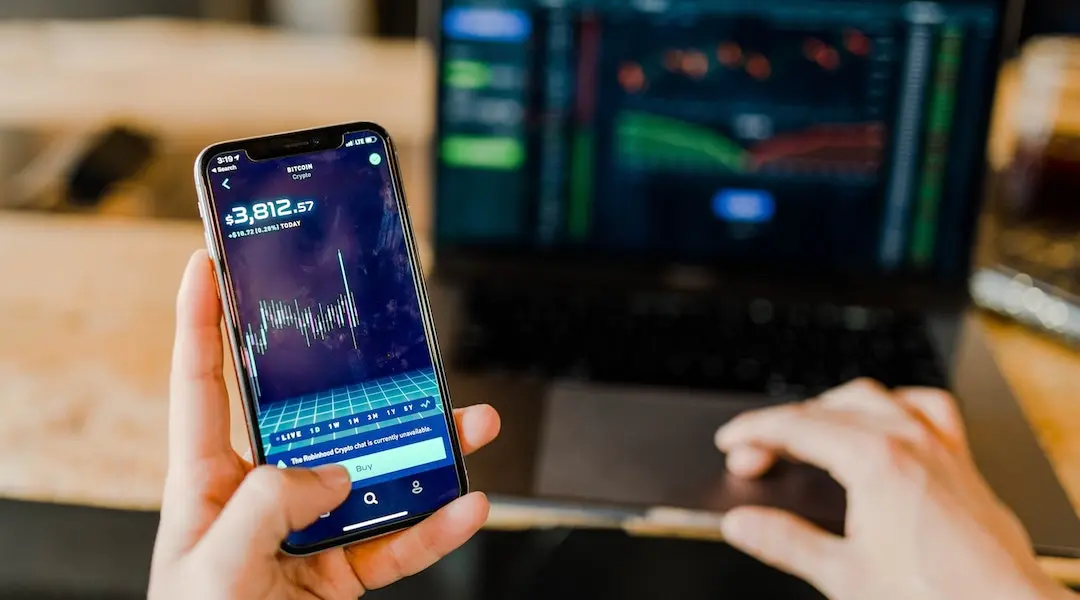 What about the apps that are not necessarily wallets but make use (or help you to do so) of cryptocurrencies?
In the US, the most popular app in the Finance section of App Store is Cash App, which supports Bitcoin! Other popular crypto-related apps are Robinhood and SoFi Invest, which are finance tools but also have support of cryptocurrencies, and exchanges like Crypto.com and Mobile HitBTC;
In Asian countries like China, Japan and Singapore, the most popular crypto-related apps are in general mobile versions of exchanges: OKEx in China, Crypto.com, Binance, eToro and Huobi in Singapore, GMOClickFXneo in Japan.
Crypto portfolio trackers are immensely popular in Japan and India: those apps include Coinview, Bitcoin Ticker and Bitcoin Crypto Portfolio.
In case you didn't know, there are whole networks built on popular blockchains like Ethereum, Bitcoin SV and Tron, which include a vast network of decentralized applications, or DApps for short, that can come in the forms of games, social networks and decentralized exchanges.
Popular cryptocurrency hashtags
Cryptocurrencies revolve around the communities, so it is only natural that there is always some buzz making rounds about crypto in the social networks. Here is a few popular cryptocurrency hashtags you can keep your eye on to stay tuned about everything (or to reach out to other interested folks if you are an influencer):
Twitter: #bitcoin #crypto #blockchain #trading #btc #cryptocurrency #ethereum #xrp #ripple #market #mining #cryptotrading #cryptonews #cryptomining #cryptolife. Tip: don't be too shy to use more conventional hashtags like #business and #news with those to reach out to even more people!
Have a look at how the most popular hashtag, #bitcoin, is performing according to Ritetag: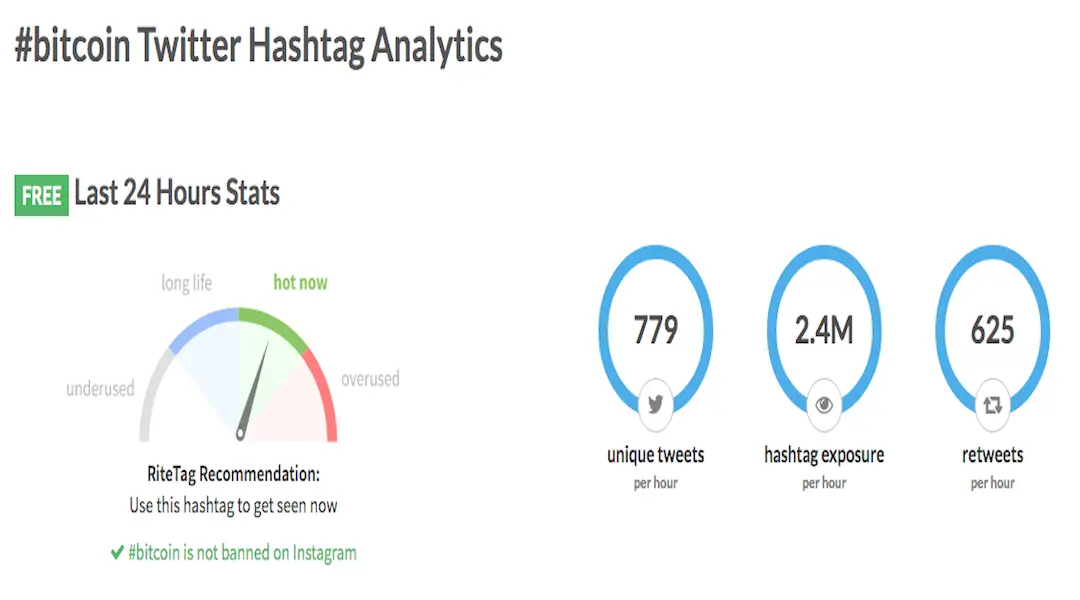 This might have to do with the fact that it has its own emoji that accompanies this hashtag!
Popular cryptocurrency to mine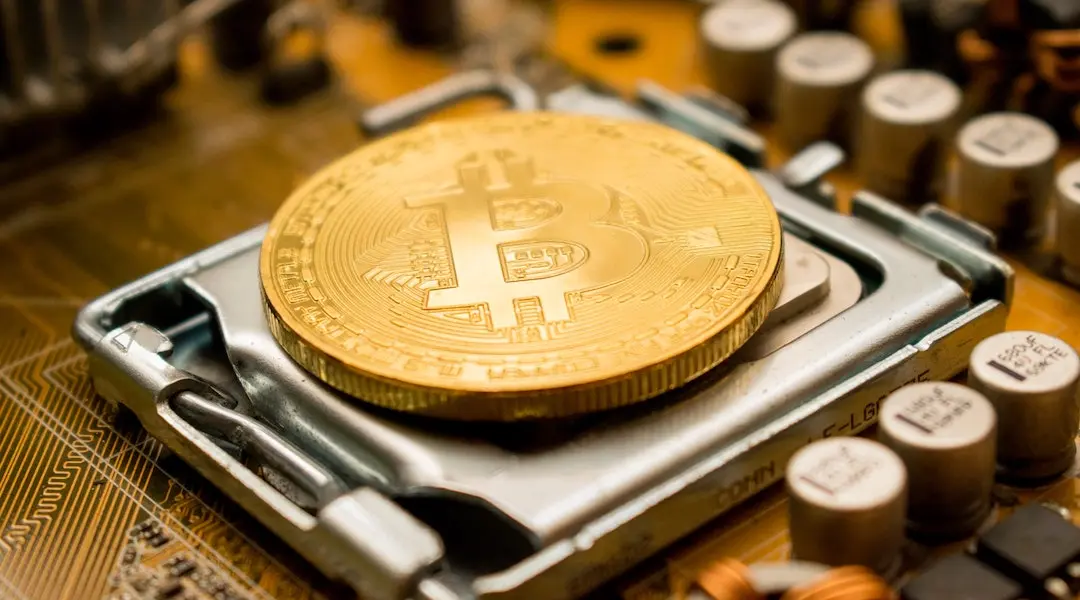 Let's suppose you're more interested in earning your cryptocurrencies slowly and steadily, rather than playing a game of risks on the exchange. In other words, you're looking into mining rather than trading. Don't be discouraged by the fact that this is considered a professional industry: there are plenty of coins that can be mined by hobbyists profitably even in 2020! Ethereum Classic supports ETHASH, which has a considerable degree of ASIC resistance to keep GPU mining valid. Other altcoins that potentially can bring you profit and are more or less established are Zcash and Verge. And by the way, you can exchange them at our website! Coins that use Cryptonight — Monero, Haven or TUBE — work better for mining with an NVidia GPU. Always remember about DYOR, though!
Everything about Crypto Communities
New popular cryptocurrency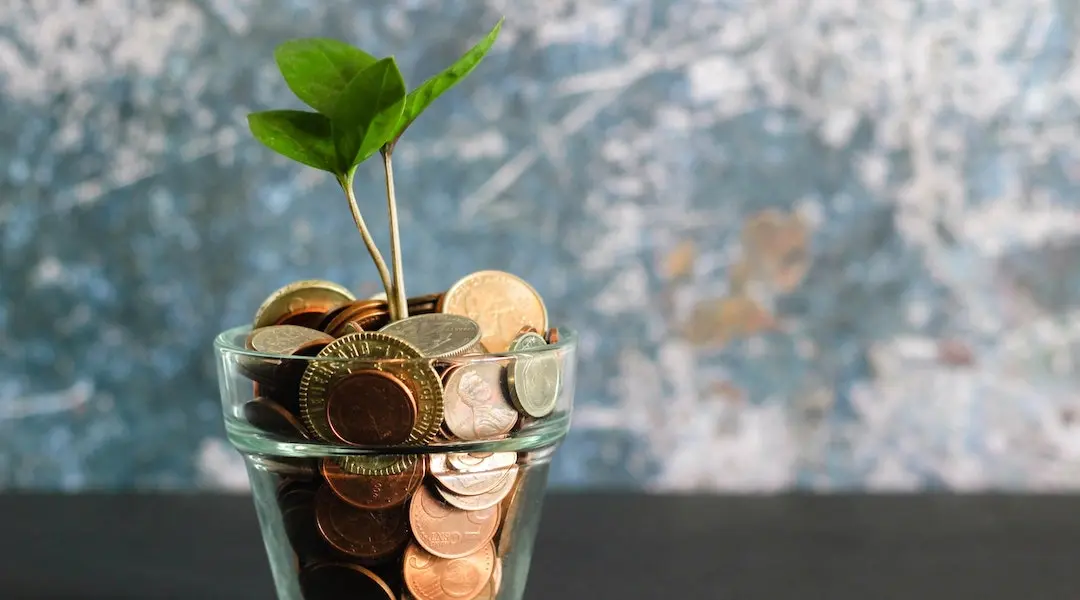 While we are all waiting for the advent of game-changers like Libra, TON or national digital currencies (or lack of it, for all we know), there are already a few new coins and currencies which, while lacking in hard-earned reputation, are performing well and can already change the landscape of the market and adoption.
PAX Gold — fiat-pegged stablecoins have already found their niche on the market, and Paxos, after launching PAX stablecoin, decided to create another asset pegged against another valuable — gold. This way, this token can be an even more sound source of value and enjoy all the convenience of digital assets.
Basic Attention Token — a token native to the revolutionary Brave browser, which allows for advertising monetization model that is profitable for both the target and the advertiser. How cool is that? If you're too impatient to earn it the intended way, you can buy and sell it on our website.
Synthetic Network Token was launched less than a year ago and is already in top 50 by market cap according to Coinmarketcap. It is an ERC-20 token, used as a collateral for Synths — assets used for trading on the decentralized Synthetix.Exchange that have the same value that the originals but do not require you to actually own the original. By staking SNX, owners get exchange and staking rewards.
Popular tweets about cryptocurrency
Crypto Twitter is a great place to get new information and know the people in the industry, as long as you know who to follow. Take a look at the most popular tweets from the most well-known Crypto Twitter personalities:
Vitalik Buterin, Ethereum co-founder:

Andreas M. Antonopulous, early Bitcoin investor and expert: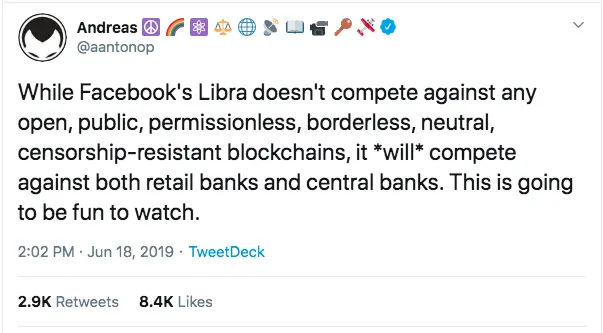 Fred Ehrsam, co-founder of Coinbase and Paradigm: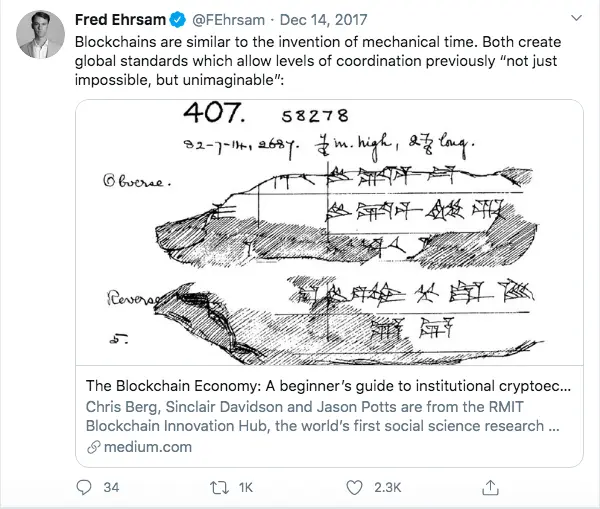 Meltem Demirors, CSO of Coinshares: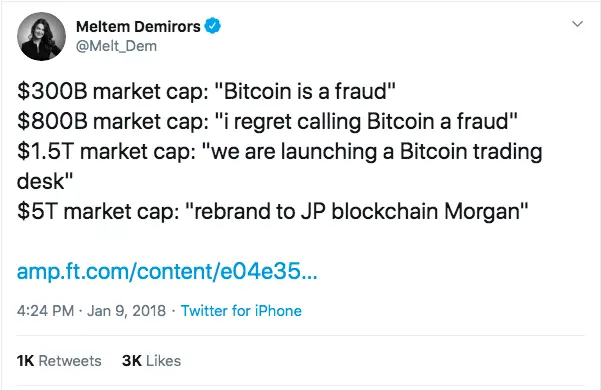 Brian Armstrong, co-founder and CEO of Coinbase:
Nathaniel Whittemore, Long Reads Sunday and Breakdown author:

As you can see, Crypto Twitter is an interesting bunch. Whether you want to listen to a serious, technical approach or a down-to-earth light-hearted fellow enthusiast, you will surely find a voice to follow. For one, we're suggesting you to follow our account as well to stay tuned about new content and collaborations!
Popular cryptocurrency communities on Reddit
That's about it for Twitter but what about other online communities? Reddit is extremely popular with cryptocurrency enthusiasts as a platform for communication and discussion. A lot of cryptocurrency companies and communities run their own subreddits. Here are the most popular ones:
ChangeHero has also launched a subreddit of our own, so feel free to join our community!
ChangeHero is striving to become a larger part in this global community of crypto enthusiasts. We welcome everyone to use our services, no matter where they come from or what altcoin they may shill. Exchange fast, with no logins or verification, or buy and sell cryptocurrencies with a debit or credit card at our website.
Subscribe to ChangeHero Blog for more of such interesting content. Follow us on Twitter, Facebook, Reddit, Telegram and be the first to get notified.
---
Learn more:
Quick links: