A fantastic week for crypto, wasn't it? The Bitcoin's ATH, news on adoption from S&P Dow Jones and Visa and the launch of Ethereum 2.0! But what else could have been eclipsed by these news? ChangeHero team prepared a crypto digest with the most important crypto news and Bitcoin short news.
ChangeHero Updates
QTUM Exchanges with Zero Fees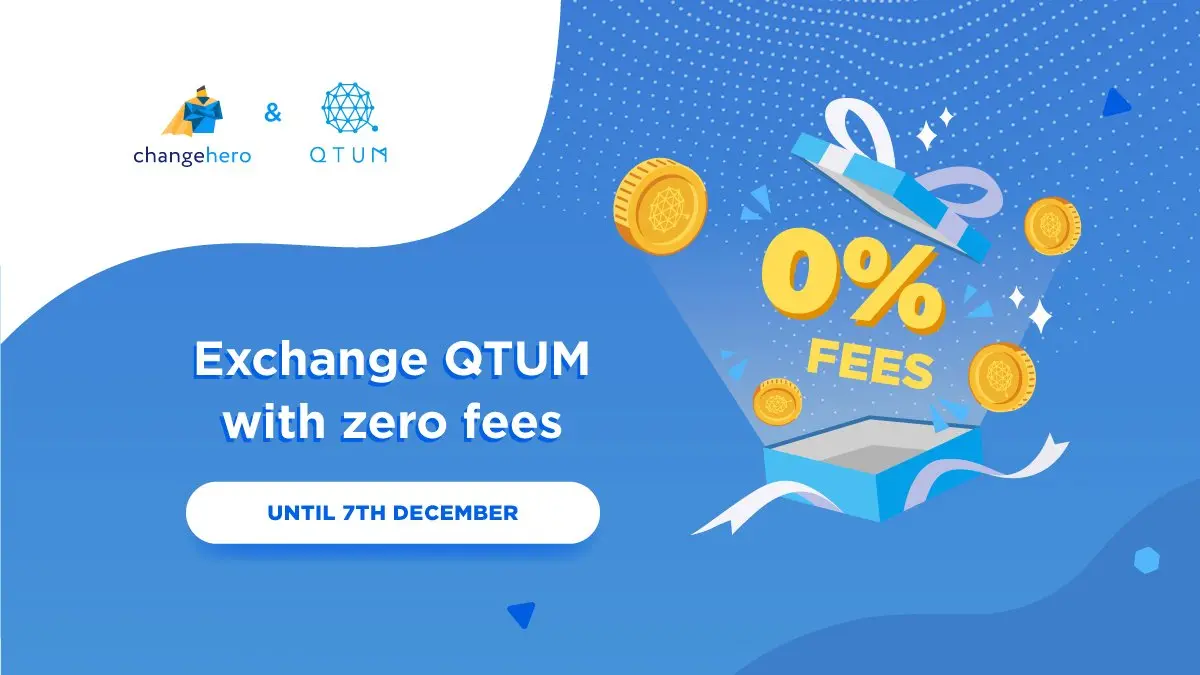 This week we partnered with QTUM to bring you a special limited-time offer. Until December 7, all QTUM pairs have zero fees on ChangeHero. Alts seem to be readying for an alt season, following Bitcoin, so don't miss this chance!
Latest Crypto News
What was happening on the cryptocurrency market in the past seven days? Let's first have some short Bitcoin news coverage and then expand on other topics.
Bitcoin News
BTC price update: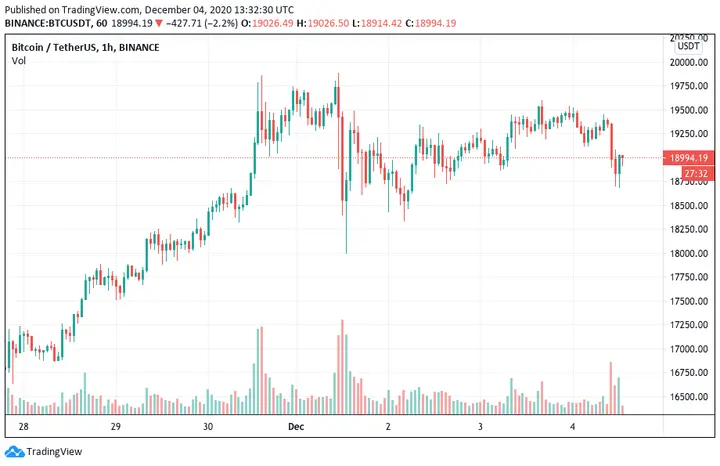 On November 30, BTC beat its previous price record on many exchanges (OKEx, KuCoin, Bitstamp, Binance, Kraken). After having reached $19,750, though, there was some selling pressure that brought it down a notch. Since then, BTC was trading in a range between $18,750 and $19,500. It is likely that this sideways movement will go on for a while;
Unsurprisingly, as Bitcoin was reaching a new price record, the number of active users also peaked. The previous peak occurred almost three years ago, at a similar time when Bitcoin was at its highest to date.
Tech News
On December 1, as was planned, Beacon Chain of Ethereum was launched. After this event, Vitalik Buterin published an updated version of the Ethereum roadmap in a tweet. From now on, developers will focus on sharding and a merger of ETH1 and ETH2.
Some of DeFi's largest protocols, yearn.finance and SushiSwap announced a tight integration of the two ecosystems. Andre Cronje, creator of yearn.finance himself describes it as one of the most aggressive mergers in the spree of recent integrations.
Crypto News on Adoption
S&P Dow Jones Indices announced the plans to launch cryptocurrency indices in 2021. This move will help increase exposure among institutional investors and boost recognition of cryptocurrencies on the stock market.
Visa announced a partnership with Circle, the goal of which is to help its global network of merchants transact with USDC. Circle joined the Fast Track program of Visa, and will likely graduate from it sometime next year. Then, Circle will become able to issue USDC cards powered by Visa.
Regulation & Politics Crypto News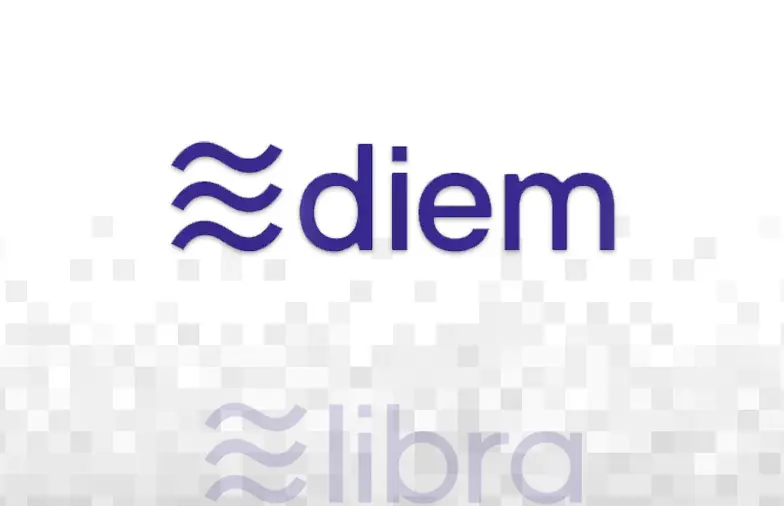 Libra is Diem now! The rebranding makes sense, since for more than a year the old name was mostly associated with the regulatory hurdles and legal battles. But more importantly, it is going to launch in 2021 after all.
Twitter Crypto Digest
Twitter is not only the best source of real time cryptocurrency news, but also the medium where insightful opinions are shared. What got the attention of Crypto Twitter this week?
Ok, last bomb - I have a sell order in tomorrow to sell all my gold and to scale in to buy BTC and ETH (80/20). I dont own anything else (except some bond calls and some $'s). 98% of my liquid net worth. See, you can't categorize me except #irresponsiblylong Good night all.

— Raoul Pal (@RaoulGMI) November 30, 2020
One of the most famous and bold Wall Street personalities, Raoul Paul announced he would be transferring 98% of his net worth into BTC and ETH. That is a huge bet to crypto, especially for a measurable wealth, but goes to prove the faith in the industry louder than any words.
Bitcoin ripping in part because PayPal and Square are buying loads of it to facilitate customer trading.

Analyst jacks $PYPL stock-price target 35% above current quote based on Bitcoin excitement. Quit waiting for the fun part to start folks, you're in it... pic.twitter.com/mGRpDvApsZ — Michael Santoli (@michaelsantoli) December 1, 2020
A report from PayPal shows promising results: almost 20% of its users have traded BTC in the app. What's even more interesting is two thirds of respondents expressed readiness to use BTC as a currency for PayPal purchases.
And again @cryptobuyer bringing crypto into the real world, for real people. The industry needs more companies like Cryptobuyer :) #bitcoin #XPT #crypto #cryptoadoption https://t.co/Ngqo5Pxsxn

— JP Fernandez (@estucrypto) November 27, 2020
Venezuela-based cryptocurrency payment gateway Cryptobuyer partnered with Pizza Hut to introduce crypto payments. Looks like it's Bitcoin Pizza day again!
Influencer of the Week
Gold is crashing and $BTC is pumping.

Ladies and gentlemen: -THE FLIPPENING IS HAPPENING 🎉🎉🎉 — Crypto Bitlord (@Crypto_Bitlord) November 30, 2020
User Crypto Bitlord can be introduced as a BTC livetweeter. He is a day trader mostly focusing on Bitcoin but also highlighting altcoins from time to time. Aside from technical insights, he gives insights into his daily life as a day trader. Always a treat to read!
Top Crypto Digest: Price Change
At the moment of writing the crypto digest, the market's dynamics for the last 7 days are the following:
Total Market Cap: $563,977,294,541 (+16.7%);
BTC Dominance: 62.49%.
7d Top Crypto Digest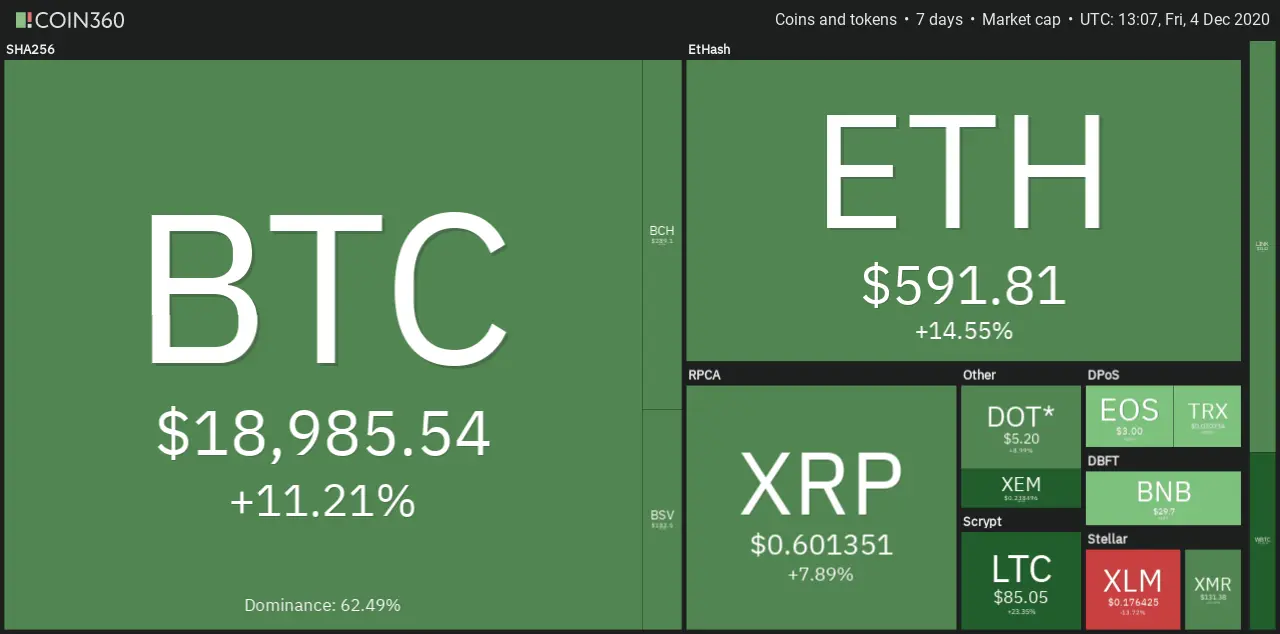 At the moment of writing the crypto digest, the 7-day change of the top currencies is the following:
What is the best cryptocurrency to invest in right now? As we mentioned last week, top coins bounced up, following Bitcoin. The only one that has already been corrected is XLM. Hence, it is still likely that other altcoins will follow the same scenario, though XRP continues to grow. The safest bet, for now, is BTC.
Gainers of the Week on ChangeHero
Which cryptocurrency will rise in 2020, at least what's left of it? At the time of writing this crypto digest, the selection of winners is rather interesting:
The top coin list includes the coins that can be traded and exchanged on ChangeHero. And you can buy and sell some of them (BTC, ETH, BCH, BSV, TRX) with your credit card on our website, too. Either way, it will not take more than 15 minutes, and we will find the best rate on the market for your purchase.
Key Takeaways
This Monday Bitcoin reached new all-time highs on several exchanges ($19,888 on OKEx);
Ethereum closed the month above $600 and finally saw the launch of ETH 2.0;
Visa and S&P Dow Jones Indices are actively researching and adopting cryptocurrencies, helping both retail and institutional investors;
The majority of the market is in the green this week, with some assets (BTC, ETH, LTC, BSV, XMR in the top) seeing double-digit gains.
Summary
We picked the most important crypto news this week to cover in the weekly crypto digest. Tune in in a week to our blog to check out the news that we'll cover next! Don't miss an update by subscribing to our Twitter, Facebook, Reddit and Telegram.
---
Learn more:
Quick links: