Like the week before, this week has also been a test for the holders of many cryptocurrencies. However, we have had many positive altcoin and Bitcoin short news, too! In this crypto digest, ChangeHero will recap the most interesting cryptocurrency news from this week.
Latest Cryptocurrency News Highlights
Bitcoin Digest
Here is the short Bitcoin news version for our crypto digest.
Last weekend, a loss of 1,400 BTC through an Electrum backdoor hack was reported on Electrum's GitHub. Some information about the hacker(s) was traced on the blockchain through the chain analysis, including transactions on the Binance exchange, which requires KYC for its customers. This story is still unfolding, so should any news come up, you can expect us to give an update in a next Bitcoin digest.

Source: TradingView, Cointelegraph

To keep things short, Bitcoin news related to price can easily be summed up by the last two days. For the first time in 7 weeks, Bitcoin dips below $10k. However, the general sentiment seems to be more or less optimistic, as the traders treat this situation as a chance to buy the dip. Some claim that it is worth looking out for the "CME Gap": this term refers to aggressive trading outside of the operation hours of Chicago Mercantile Exchange, where BTC futures are traded.
And that is it for the Bitcoin digest. Bitcoin dip might have shaken confidence in some altcoins, too. But as we will see, there are plenty of reasons to stay optimistic — we're telling you why in the next cryptocurrency news!
Blockchain & Tech Cryptocurrency News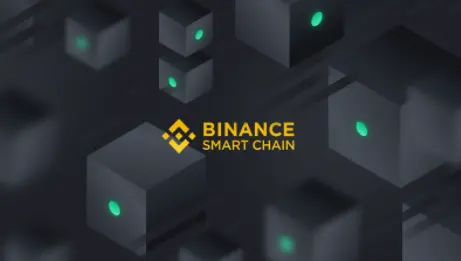 Binance launched Smart Chain and presented a couple of DeFi-leaning products along with it: BNB staking on Kava, and BSwap, an alternative to Uniswap backed by the company.
Tether is planning to implement ZK-rollups for grouping transactions and reducing gas consumption. Ethgasstation data shows that it is the second top used smart contract on Ethereum (the first being, unsurprisingly, Uniswap).
Cryptocurrency News on Adoption
Did somebody ask for the good Bitcoin news, short version? We have some for you:
The Swiss canton Zug, known as a "crypto valley" for its mild regulatory climate and high concentration of crypto and blockchain businesses, approved the tax regulation amendment, which will let its citizens and businesses pay taxes in BTC and ETH from 2021. The initiative will be supported by Bitcoin Suisse, Zug-based crypto broker.
BTC and LTC are added as cryptocurrency payment options on PornHub. The adult content website has been accepting Verge Currency since 2018, but now they are expanding their options.
DeFi Cryptocurrency News
On Tuesday, the daily trading volume of Uniswap exceeded that of Coinbase Pro, the largest US-based centralized exchange. The current record for Uniswap, according to uniswap.info is $953.59 million, while on the same day Coinbase reported $420 to 700 million of trading volume. This flippening illustrates the ongoing growth of DeFi ecosystems perfectly.
However, there is trouble even in paradise. HOTDOG token crashed from $6,000 to $0 within hours on Tuesday. Always remember that crypto trading is very risky!
The only currency in Top-10 which is trading in the green zone is Tronix. The launch of the new DeFi feature, SUN Genesis Mining, attracted a lot of TRX to get locked into the protocol, which drove the price up.
Cryptocurrency News on Twitter
S&P 500 dumping, and oh big surprise #bitcoin is too!!! As more and more institutions come this is becoming out reality. pic.twitter.com/CiJjDBUaCd

— Lark Davis (@TheCryptoLark) September 4, 2020
Stock markets reportedly were also having an unpleasant week, so it seems. Bitcoin seems to have followed S&P 500 stock devaluation, and a possible reason for it is institutional investments. 
Not your code, not your funds. Beware of this Electrrum official update. This guy lost 1400 BTC, and plenty of others lost funds too. https://t.co/5AaMKIXnFK

— CZ Binance (@cz_binance) August 30, 2020
Thanks to CZ, Crypto Twitter knew about the backdoor hack case. Pretty much all he could do is to have the associated addresses blacklisted, so he says. The whole community probably is now expecting the story to develop.
$4000 to $1 in 5 minutes.

ok can you guys stop trading pic.twitter.com/cZRTBfyJj3 — lowstrife (@lowstrife) September 2, 2020
This is the tweet that brought the HOTDOG case to viral popularity and into the cryptocurrency news. Somebody learned their lesson in crypto in the harshest way possible.
I am way more worried about losing money because of the devaluation of my dollars than I am of losing it because of #Bitcoin price action.

Bitcoin is a savings account. — The Wolf Of All Streets (@scottmelker) September 3, 2020
And to wrap this section of our crypto digest up, a much needed positive idea on this week's market movement. Focusing on the big picture and not giving in to the FUD-fuelled cryptocurrency news stories often helps!
Now that we have covered the altcoin and Bitcoin news as reported by the media and Crypto Twitter, we'll have a quick altcoin and Bitcoin digest of market action coming up.
Top Cryptocurrencies Price Change
At the moment of writing, the market's dynamics for the last week are the following:
Total Market Cap: $339 666 858 498 (-5.35%); 
BTC Dominance: 56.7% (was 59.1%).
ChangeHero Top-10 7d Change
The Top-10 got reshuffled again. TRON is in top-10 by market cap again, and Bitcoin Cash reclaimed Chainlink's spot. Our top-10 includes cryptocurrencies that can be traded on ChangeHero. You can buy and sell some of them with your credit card, too. At the moment of writing, the 7-day change of the top currencies is the following:
ChangeHero Gainers of the Week
One of the most notable gainers this week, TRON, launched a yield farming service on the blockchain a few days ago. The increase is definitely impressive! At the time of writing this crypto digest, the top three are:
TRON (TRX) $0.043479 (↑84.21%);
Compound (COMP) $194.90 (↑7.37%);
Ethereum (ETH) $393.61 (↑1.01%).
Round-up
Despite the fact that most of the top currencies are trading in the red, this week felt more like a bump in the road. What should we brace for next? Tune in the next week to find out!
Hope you enjoyed our altcoin and Bitcoin digest for this week. For reports of cryptocurrency news and educational content, subscribe to our blog and social media: Twitter, Facebook, Reddit or Telegram.
---
Learn more:
Quick links: