ChangeHero weekly crypto digest is here! We had a lot of news this week, so we made sure to round up the most interesting events and give a top coin digest for price change.
ChangeHero Updates
Interview with Mark Højgaard, CEO of Coinify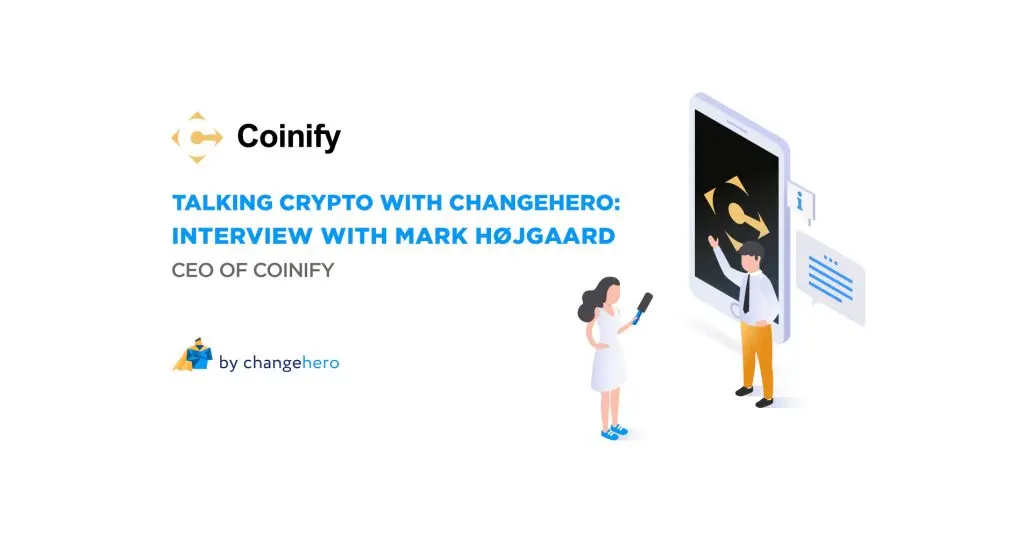 This week we published our interview with the CEO of Coinify, which is an established partner of ours. We asked Mark Højgaard about the work of his company in these tough times, their approach to working within regulation and digital currency adoption. Highly recommend checking it out!
QTUM Support Enabled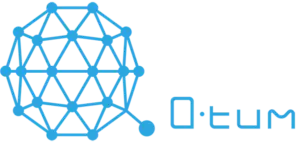 This week we successfully added QTUM to the Supported coins! QTUM coin is a hybrid between Proof-of-Stake coins with virtual machine support and Bitcoin's UTXO model. Now QTUM can be swapped with any asset supported by ChangeHero!
Please look forward to us further expanding on the list soon! And now, we will be passing over to the crypto digest of the news for this week.
Latest Crypto News Highlights
Bitcoin News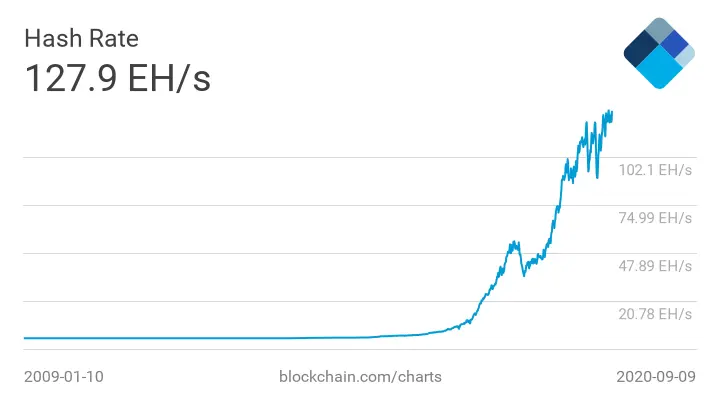 Bitcoin's hashrate is at an ATH yet again;
A critical bug that could lead to massive losses of funds, forking and network lag was found…and fixed in summer of 2018. This story told to CoinDesk by Braydon Fuller and Javed Khan became a hot topic of discussion because it suggests that Bitcoin code can be amended discreetly;
Another ATH that Bitcoin scored this week is correlation with gold price. Along with gold correlation, a similar pattern was observed in S&P 500. Analysts suggest that the reason might be an increase of trust from investors and hedging from speculative investments.
Altcoin News
Chainlink was attacked but brushed it off. Its price did not suffer significantly, and the developers proclaimed the attack to be unsuccessful;
Bitcoin Cash split confirmed. This time, tensions flare over the project funding. The developers that want to split off the main chain would like to introduce the rule, according to which, 8% of all miners rewards will be directed to the fund, which will pay for the work of developers.
Blockchain & Tech News
First smart contract was built on Bitcoin. Curiously enough, the creators made it to bet on the outcome of the US presidential elections later this;
Monero introduced new hashing algorithm after CipherTrace managed to crack the obfuscation in the previous one;
News on Crypto Adoption
Chainalysis posted a full report recap on the use of cryptocurrencies by country. The leaders are, in descending order, Ukraine, Russia and Venezuela. They are followed by China, Kenya and the USA;
French branch of JustEat enabled support of Bitcoin for takeouts from more than 15,000 restaurants;
MasterCard launched a sandbox for central banks to test national digital currencies.
News on Crypto Regulation
Swiss Senate passed the law that would start the development of an updated regulatory framework for blockchain technology and cryptocurrencies. It is to become effective come 2021.
DeFi News
Last weekend, after long periods of instability and downtimes, Chinese crypto community decided to boycott centralized exchanges and started withdrawing ETH from them en masse. In response, these exchanges had to switch withdrawals off for the time being. To keep users from leaving to DEXs, exchanges race to list the DeFi tokens as well;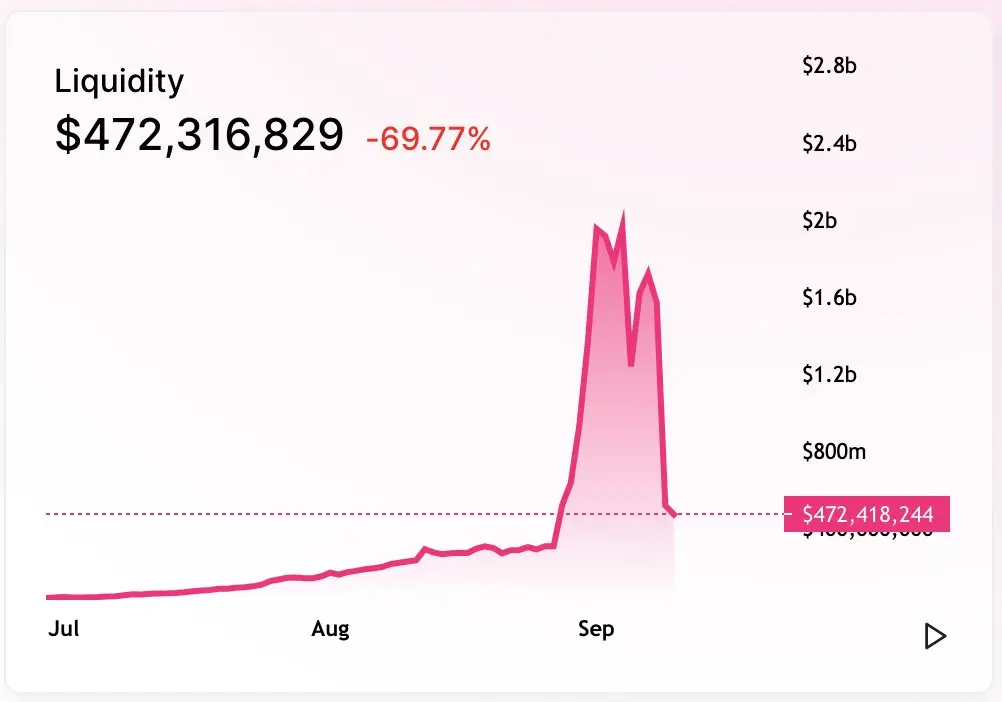 Uniswap lost 70% of its liquidity after Sushiswap migration. A few days before, the holders of SUSHI tokens were threatening to sue Chef Nomi, pseudonymous creator of the protocol, after he sold his share of tokens and caused a dump in price.
Let's see now what was being discussed on Twitter in the next section of our crypto digest.
Crypto News from Twitter
I just entered in a bet via a DLC (with adaptor sig) with @Chris_Stewart_5 on the US elections.

He used https://t.co/mkXCUrNHLH I used https://t.co/wgh1tP17i4 (not ready for others but me yet, will brush up this week and next week + vid) https://t.co/CKclefvG1F — Nicolas Dorier (@NicolasDorier) September 8, 2020
Here's the source for the news about the first Bitcoin smart contract that we talked about in the previous section of crypto digest. Nicolas Dorier and Chris Stewart explain the DLC (Discreet Log Contract) contract on Bitcoin. It might be a work in progress, but signifies great progress in Bitcoin code nonetheless.
Rough week in DeFi land with 6 assets dipping more than 50% + over the last 7 days

Where are we going next? pic.twitter.com/3vJiqb4xhr — Messari (@MessariCrypto) September 8, 2020
Not the best week for DeFi coins, says the data provided by Messari. In their DeFi coin digest, they show how many coins lost 40% to 50% of their price within a week. This is a result of unnatural hype-fueled growth most of them were experiencing before. Of course, such movements, while harsh, do not necessarily spell doom for legitimate projects — just look at any coin that managed to stay afloat in the crypto winter.
Breaking: On Sep 6th, many exchanges in China experienced difficulties in withdrawing coins and shutdowns. Chinese community is launching a "coin withdrawal campaign", calling to withdraw all USDT and crypto in the exchange and delete their accounts. pic.twitter.com/JwUzRFbqXx

— Colin Wu(WuBlockchain) (@WuBlockchain) September 7, 2020
The Chinese "Proof of Keys"-like movement previously mentioned in this crypto digest was first brought to light in the West by Colin Wu, reporter. In this thread, he cites data and sheds more light on the situation.
I was right on #gold, but wrong on #Bitcoin. The latter did managed to get through resistance and rally up to $12K, thanks in large part to a ride on gold's coattails and a massive TV advertising buy by Grayscale. By falling back to $10K Bitcoin quickly returned to a bear market.

— Peter Schiff (@PeterSchiff) September 6, 2020
Crypto Twitter was also discussing the unfulfilled prediction of a Bitcoin critic, Peter Schiff. This is in reference to his tweet from July, when he expected Bitcoin to collapse below $9,000 by September. 

A now-deleted tweet by Tim Draper also made some noise in Crypto Twitter. Draper is open to Bitcoin, but that's the first time he endorsed Bitcoin Cash — and that raised some red flags. Roger Ver, though, seemed to take this statement at the face value. Later the tweet was deleted and it was confirmed that the account of Draper was compromised.
Top Coin Digest: Price Change
At the moment of writing the crypto digest, the market's dynamics for the last week are the following:
Total Market Cap: $339 666 858 498 (-1.67%); 
BTC Dominance: 56.8% (was 56.7%).
ChangeHero Top-10 Coin Digest: 7d Change
Our top-10 includes cryptocurrencies that can be traded on ChangeHero. You can buy and sell some of them with your credit card, too. At the moment of writing this crypto digest, the 7-day change of the top currencies is the following:
ChangeHero Gainers of the Week
Binance Coin seems to be gaining traction, as the parent company announced a bridge between DeFi and CeFi. At the time of writing this crypto digest, the top three are:
Binance Coin (BNB) $23.69 (↑11.45%);
0x (ZRX) $0.508800 (↑8.07%);
Algorand (ETH) $0.402783 (↑6.71%).
Crypto Digest Round-up
This is it for this week's crypto digest. If you find these useful or think we skipped some important crypto news, make sure to leave your feedback if you want to help us make these articles better for you! You can do it in the comments of our blog or in our social media: on Twitter, Facebook, Reddit or Telegram.
---
Learn more:
Quick links: