September shaped up to be a month that defied many expectations. Bitcoin markets did not continue to rally, but were holding out pretty well. Several events, such as KuCoin hack and BitMEX charges were shrugged off by the charts. In this article, ChangeHero team will round up the September developments in the cryptocurrency news and coin digest.
ChangeHero Updates
New Currencies on ChangeHero
Let's start with the most exciting thing: the new coin digest! In September alone, we introduced 6 new currencies: Populous token (PPT), Basic Attention token (BAT), Augur v2 REP token, UNI governance token, QTUM and NEM (XEM). Exchange them all on ChangeHero with any other currency you own!
Interviews with Our Partners in Coinify and Jelurida
We were lucky to have not one, but two fascinating conversations with representatives of our partner companies. 
First, in the interview with the CEO of Coinify, Mark Højgaard, he shed some light on how Coinify manages to be the leader in European crypto businesses, what compliance-related hurdles crypto faces and how they help:
"Because of varying regulatory perspectives, access to virtual currencies also varies globally. At Coinify we actively work to make it easier for citizens across the world to access our cryptocurrency services."
Read more in the article!
Then, we got Jelurida's Senior Sales Engineer Francisco Sarrias to talk with us about building Nxt and Ardor and what makes them stand out. Ardor is developed as a Blockchain-as-a-Service to power enterprises, but as for the traditional financial system, he doesn't think it is ready for crypto yet:
"Traditional banking firms are years away to have a welcoming attitude towards cryptocurrencies. They are using internally permissioned blockchains for improving their own operations but anything open, public and transparent causes an allergic reaction in their management boards." And he shared similar opinions on crypto and other projects in the full interview.
We find both of these extremely informative, so give them a read if you haven't already!
And now, let's see what cryptocurrency news made the most impact in August in the next section. Find Bitcoin digest and top coin digest further in the article!
Cryptocurrency News in September
Bitcoin Digest
Analysts of the Kraken exchange pointed out at the end of August that historically, Bitcoin was showing the lowest performance in September. Unluckily, it did show negative results this September, but it only means that the toughest month for Bitcoin traders is finally over.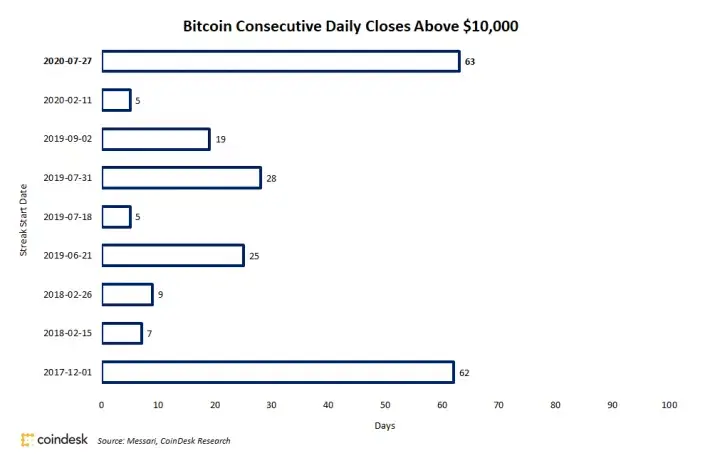 Despite showing decline in price, Bitcoin has continued to hold above the $10 thousand mark. In fact, it renewed its 2017 record for the consecutive daily closes over $10k, and is still going strong.
Enough about Bitcoin for now, as there is even more news for an altcoin-focused coin digest!
Altcoin Digest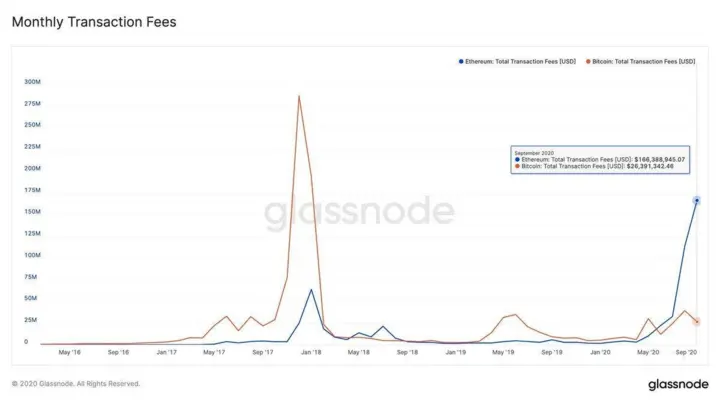 Thanks to the growth in popularity of DeFi, Ethereum miners have absolutely crushed Bitcoin miners in revenue. In fact, most of it came not from mining rewards but from transaction fees. At least someone gets positive results from the gas increase…
DeFi News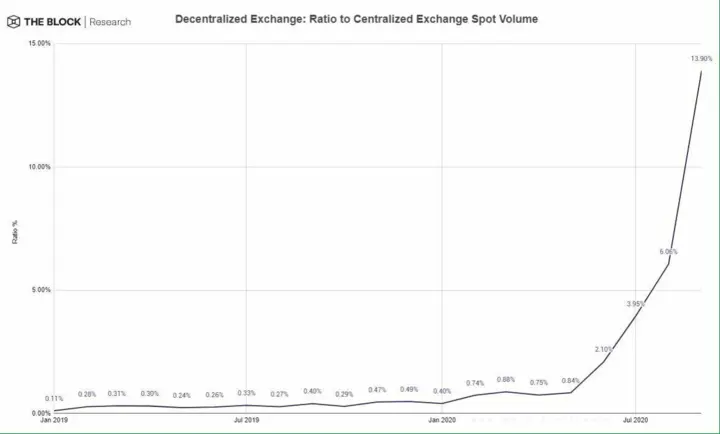 In September, the daily volume of exchanges on DEXs more than doubled, and now constitutes almost 14% of the total daily volume on the whole crypto market. Just in May, it was sub-1%.
Most of this volume comes from the Uniswap exchange. In September, they rolled out Uniswap v2 and launched their own UNI governance token, which was airdropped to anyone who used Uniswap prior to that.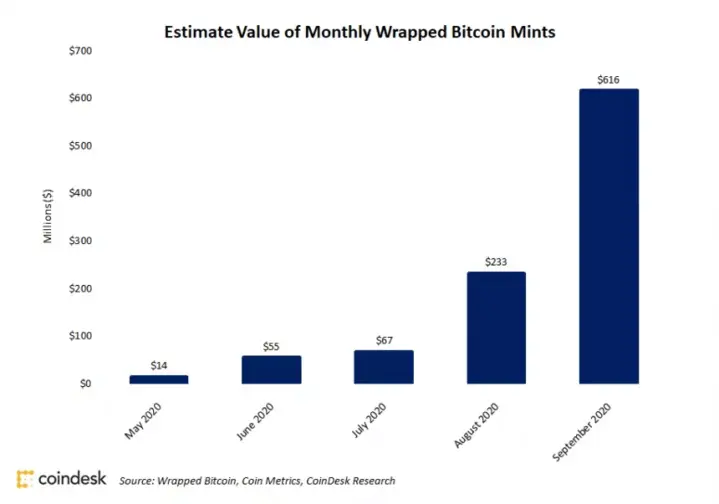 Briefly returning to Bitcoin digest, apparently, it has also more than doubled its position in DeFi. Of course, we're not talking about the OG BTC, but about WBTC — a Bitcoin-pegged ERC-20 token. There is a high demand with OTC traders for this exact type of asset, for the exact same reason: bring Bitcoin to DeFi.
Policy and Regulation News
One of the stories that caused the most resonance in the community is the announcement of a bounty to develop a tracking system for Monero transactions, which was made by the US Internal Revenue Service. The promised reward is hefty — $625,000 — but the problem is that Monero uses a range of cryptographic technologies to keep the transactions private by default. CipherTrace have previously claimed to be able to do it, but so far no substantial proof followed. The winners of the contract were Chainalysis and Integra FEC. To be honest, we'd like to see them try.
Cryptocurrency Adoption News
And some more news from the US: the Office of the Comptroller of the Currency, main banking regulator in the States, greenlit the banks to hold reserves of stablecoins in their custody. With the top capitalization stablecoins being pegged to USD, this is quite important, as it finally deems it legal to keep a stablecoin reserve.
Interesting Posts from Twitter
Twitter CEO @jack tells @Reuters #bitcoin is still the most viable internet-native currency pic.twitter.com/w1c3J46E7h

— Reuters (@Reuters) September 10, 2020
World-rank media Reuters shared some excerpts from the interview with Jack Dorsey earlier this month, showing it to its 22 million audience. Jack came on record saying that in his opinion, Bitcoin is fit to be the native currency of the Internet, as it's built on the same principles of consensus as the World Wide Web.
September 4, 2020
In the wake of the Ethereum network being as busy as ever with DeFi, gas fees are a big meme in the community. Anything that helps you cope with a $7–8 median fee.
🤯That is so much, I had to include it in the visualized Bitcoin Supply Chart: https://t.co/wAwntRKY9O pic.twitter.com/mcKMcjGyOk

— Holger 🌈 🐬 (@rohmeo_de) September 15, 2020
The community has also been watching the purchases of BTC by Microstrategy, a public investing business. To put the sheer amount of $425 million BTC they own now into perspective, self-described data enthusiast Holger included it into his visualised supply distribution chart. While 38,250 BTC is, no doubt, a lot, this is 2% of the circulating supply basically in single entity's ownership.
Top Coin Digest: September Price Change
Now that we have covered the cryptocurrency news, it is the part of our digest in which we make a lightning round-style top coin digest. In this list we included top-10 by market cap currencies that can be exchanged, bought and sold on ChangeHero.
The market's dynamics for September were the following:
Total Market Cap declined by 9.8% and was equal to $342,127,960,288 at the close;
BTC Dominance went from 57.18% to 57.9% at the month's close.
In September, Bitcoin price shifted negatively, so it is not surprising to see that most other markets acted the same way. However, there are a couple of gainers in the top-10: Binance Coin and Monero. During September, the top currencies saw the following changes:
Gainers of September
Binance Coin (BNB);
OKB ↑6.58%;
Monero (XMR).
ChangeHero September Stats
After rounding up the news and making the coin digest, we're ready to give you some stats on our work this past month.
Min/Max Fee
The Best Rate exchanges were maintained at 0.5% service fee, as always. The risk fees in Fixed rate transactions varied from 0.6% to 1.0%.
Top five pairs of September
BTC–ETH — 898 exchanges;
BTC–XMR — 457 exchanges;
BTC–USDT — 397 exchanges;
BTC–BSV — 331 exchanges;
ETH–BTC — 243 exchanges.
New reviews and ratings
BestChange: 29 reviews, all positive;
TrustPilot: Excellent (4.8), 7 reviews (6 5-star, 1 4-star)
Swap time facts
The quickest exchange took only 45s to be processed (ALGO_BTC);
Out of 8,464 successfully finished transactions in September, 6.11% (517) of them were processed in less than a minute and 27.4% (2,319) — in 5 minutes or less.
Growth of our reserves
In comparison with August, in September we increased our reserve to $13,263,010 to make sure that all exchanges go smoothly.
Average response time of support
Despite many markets trading in the red past month, our Support Heroes were always busy. They managed to keep the average response time up to 13 minutes by email and a minute in chat.
New website users
In September, our unique pageviews and users on average were increasing by 6% each week. In total, when compared to the end of August, both metrics increased by 10%.
What are our plans for October?
ChangeHero team, as always, keeps working on improving the user experience and security of the service on the back end. Obviously, we will keep introducing more coins for our users to exchange.
You may also look forward to a very spooky (and fun!) event closer to Halloween on our social media, as well as more interviews and collaborations. In fact, we are already working on them and can't wait to unveil them.
We'll see what we achieve in the next cryptocurrency news and top coin digest!
Summary
Hope you enjoyed this news and top coin digest for September. Like we mentioned in the Bitcoin digest, the tough part of the year is past us, so we will be looking forward to what Q4 brings.
Keep swapping with ChangeHero and follow our updates and cryptocurrency news reported on our blog, Twitter, Facebook, Reddit and in Telegram.
---
Learn more:
Quick links: