The Ankr project makes good use of blockchain technology to bring decentralization to cloud computing services. But can Ankr compete with other similar solution providers in the space? In this article, we give you insights on the ANKR coin, the Ankr platform, what makes it stand out among its competitors, and why you may want to amass ANKR tokens.
Key Takeaways
The Ankr ecosystem allows individuals running validator nodes to "lend" their excess capacity to dApp developers for rewards. Developers, in turn, get access to cost-effective hosting.
The platform simplifies access to Web3 for its network participants. It offers developers an extensive toolkit to easily launch applications using Ankr's node infrastructure. It is also easy to stake ANKR and become a node validator inside Ankr's user-friendly ecosystem.
With 27 supported networks, a global presence in more than 30 regions, solid partnerships, and utility, the project greatly heightens the chances of increasing the ANKR value.
What is Ankr Network?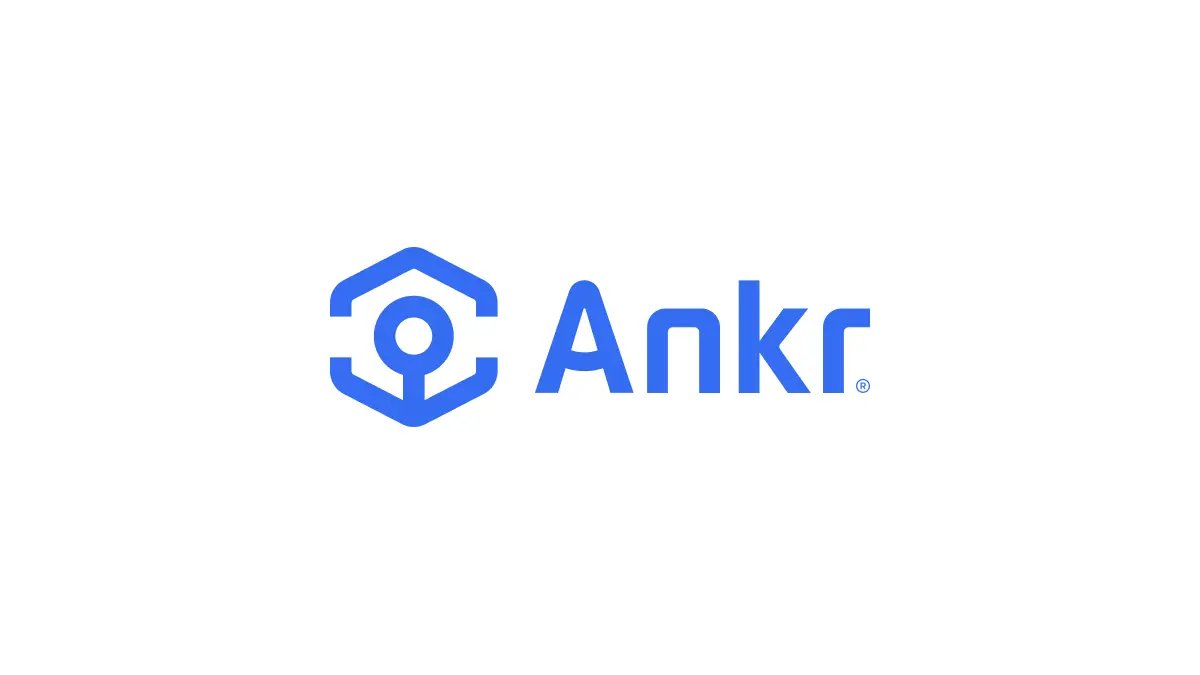 Ankr Protocol equips developers with a suite of tools to easily create Web3 and decentralized finance products wrapped in neat application programming interfaces (APIs). The network offers Liquid Staking Software Development Kit (SDK), Web3 Gaming SDK, and Ankr App Chains that simplify and speed up dApp development.
The Ankr Platform
Ankr aims to deliver distributed cloud computing, essentially what Amazon Web Services or Microsoft Azure provide, yet cheaper and safer. It brings decentralization to cloud services thanks to their novel Proof of Useful Work consensus that drives the platform. PoUW means everyone is working on meaningful tasks, rather than random puzzles, to secure the network and earn rewards. Thus, it solves Proof-of-Works' harsh environmental effects and benefits all the network participants.
Multi-Chain Feature
Ankr achieves scaling by introducing Plasma and API services into their decentralized internet. The network consists of the main parent chain and child application chains. Each of the latter can be adjusted to fulfill special requirements. It means that developers can read Web 3 libraries and write codes on different blockchain ecosystems like Polygon, Avalanche, and a few others supported, without having to run their own nodes.
Plasma is a protocol for building an unlimited number of blockchains that are supervised by the parent chain. It also helps to reduce the workload of the main chain and maintain the ecosystem's technical capacity. Ankr also deploys a Native Oracle service with standardized APIs to ease real-world business adoption.
What is ANKR Crypto Token?
Ankr Token
ANKR token is the native cryptocurrency of the network. It can be mined by contributing computing power. Inside the multi-chain system, ANKR serves to incentivize engagement with Ankr and acts as a payment method for services. The token also enables holders to participate in governance decision makings and voting.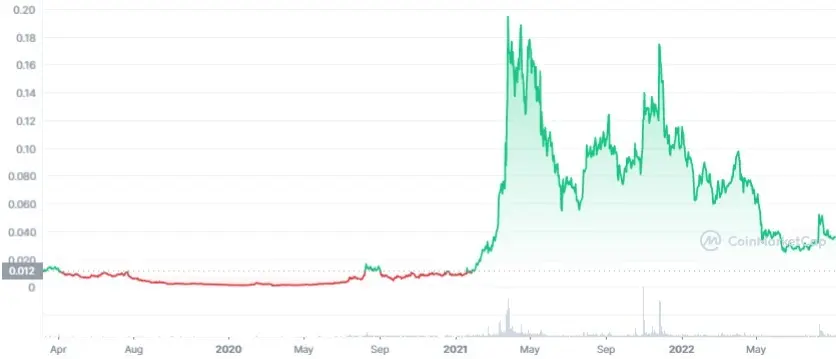 ANKR coin has a limited total supply of 10 billion tokens. ANKR price currently fluctuates between $0.02–0.04. That is 80% down from its all-time high of $0.2252, yet, 5,000% higher than the all-time low of the ANKR price in March 2020.
ANKR Tokens Stats
| | |
| --- | --- |
| Total Market Cap | $116 Million |
| Maximum Supply | 10 Billion ANKR |
| Circulating Supply | 9.6 Billion ANKR |
| Daily Trading Volume | $74 Million |
| Current Price of ANKR | $0.03 |
History and The Team Behind Ankr
The Ankr platform was founded with the intent to provide an alternative to cloud computing services controlled by central authorities like Amazon or Microsoft. Two of the three co-founders, Ryan Fang and Chandler Song, graduated from Berkeley. Joined by a former Amazon computer engineer Stanley Wu, they commenced developing Proof of Useful Work concepts, which resulted in Ankr's creation in 2017. Chandler Song also worked as a software engineer at Amazon, where he met Wu.
In 2018, the team launched the Ankr token on the Ethereum network. ANKR was listed on Coinbase in March 2021 and immediately entered the list of the most popular assets on Coinbase charts. Since then, the Ankr network has secured its position in the Web3 market. The team keeps growing and currently consists of entrepreneurs, creators, and engineers, with over 120 employees.
What is ANKR Used For?
The utility is what makes the ANKR price rise in value. The network participants can stake Ankr's native cryptocurrency, sell ANKR, use it to gain access to the platform, and pay a monthly fee for services provided. Besides, users can stake tokens to power Web3 and Decentralized Finance Apps running on Ankr. Spare tokens go to fees involved in hosting and other expenses. All the apps on the blockchain use ANKR for computation and transaction fees.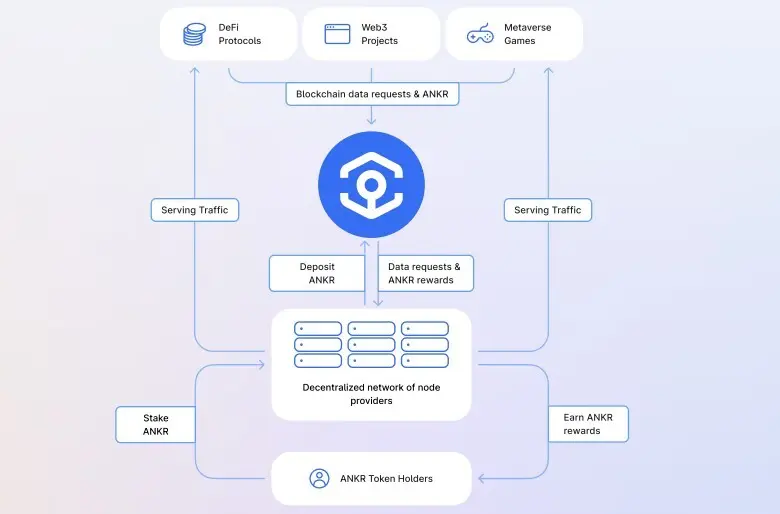 Ankr Staking
Since 2022, the Ankr platform supports staking tools. Users can stake a certain amount of liquidity on an array of different blockchains to generate more ANKR tokens and receive awards. However, Ankr confirmed that they are halting staking ETH in September 2022 due to the upcoming Ethereum network Merge. Unlike many staking providers, Ankr's staking protocol allows funds to remain available for further use.
Some Ankr enthusiasts find similarities between the ways Ankr work and the house renting process. Similarly, users rent out their unoccupied apartment (idle computing power) to those who need it (businesses and developers) to earn rent payments (ANKR coins). The rent payment, in turn, is used to pay for a loan (network fee), while the remaining amount can be freely used (traded or farmed).
Does Ankr Have Competitors?
The project compares itself to AWS by Amazon and Google Cloud. The most outstanding difference is that Ankr is decentralized, has lower fees, and offers to use otherwise unused data centers and computing resources.
There are several projects in the decentralized environment that have similar goals. Chainlink is another major player that provides infrastructure solutions. Unlike Ankr, Chainlink assists Web3 companies with price feeds and real-world data, while Ankr simplifies creating and running their core technology.
Is Ankr Controversial?
There have been doubts in the crypto world regarding the cloud ecosystems' full decentralization. In response, the team launched Ankr 2.0, which is designed to provide a completely decentralized protocol solution. To achieve this, Ankr has implemented a staking protocol and is planning to increase the number of independent data centers all over the globe. The platform will also democratize decision-making through the Ankr DAO.
Ankr Partnerships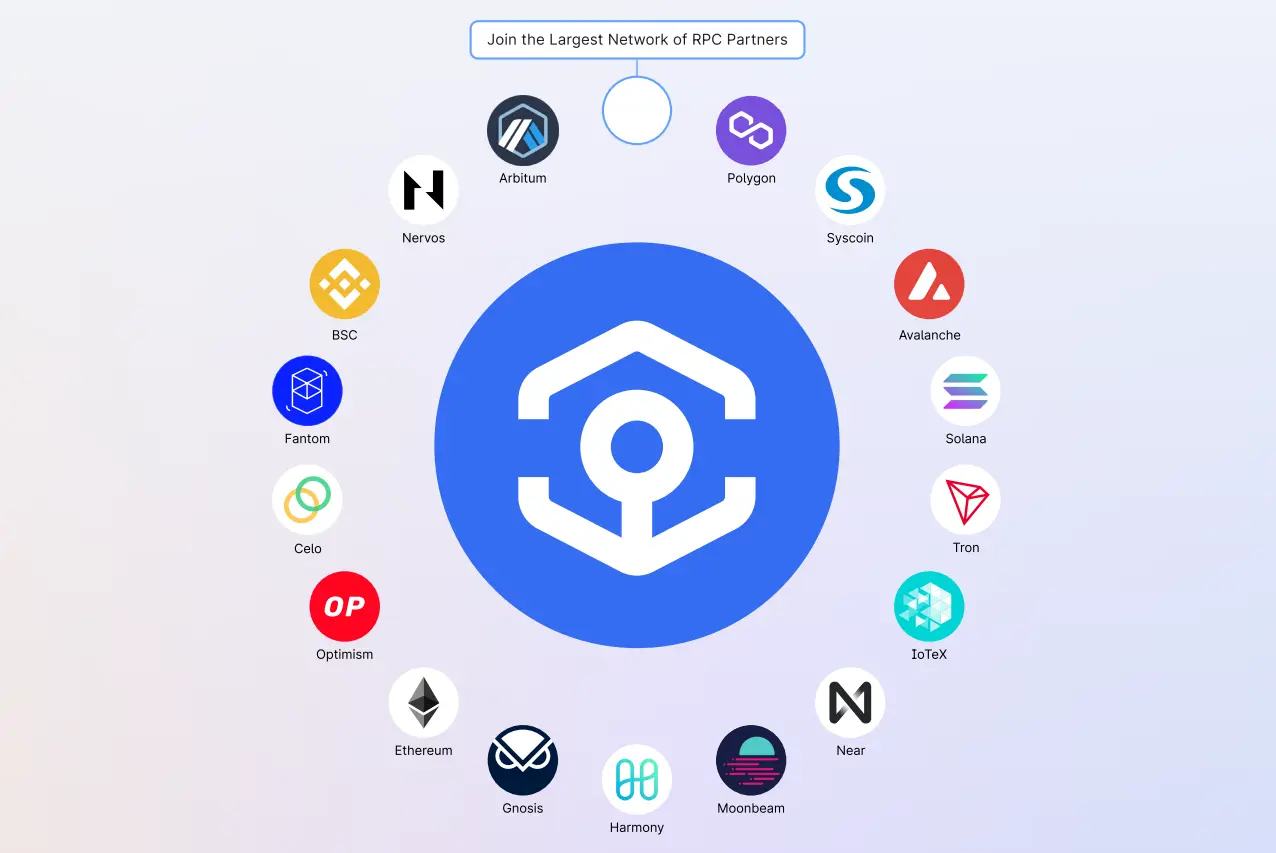 The Ankr platform is trusted by many well-known protocols like Polygon, Binance, AAVE, Avalanche, and many more. According to the platform's website, overall, it supports 27 networks, and the numbers keep growing rapidly. SushiSwap, Optimism, and ProjectGalaxy are among the projects that recently moved to Ankr from their competitors.
What Are Ankr's Future Plans?
The main goal of Ankr is to create the next-generation decentralized Internet relying on distributed ledger technology and crypto economy. Besides bridging numerous blockchains, in August 2022, Ankr entered a strategic partnership with Binance. Binance Labs invested in Ankr to fund the ecosystem's further development. The team is also working on the biggest update of the whole ecosystem to Ankr 2.0.
What Does Twitter Say About Ankr?
#ANKR $ANKR pic.twitter.com/4gxjvQfj03

— Ankr Bulls (@BullsAnkr) September 6, 2022
@BullsAnkr drop hints at a good opportunity to buy ANKR provided by the current market.
Are you Ready!!

Tick your calendars!@ankr is coming to Paris for #BinanceBlockchainWeek

Workshop coming soon!#ANKR pic.twitter.com/cisfy0qv7N

— GODZILCROCK™️ (@gvizor) September 6, 2022
Crypto fans show how excited they are to have the Ankr team at the Binance Blockchain Week in Paris.
New Episode! "DeFi Lunch (Ep 157) - June 24, 2022 - Learn how to earn more with @AnkrStaking with @FilipeDeFi from @Ankr"

We had a great time getting to know Filipe from Ankr Staking and learning ev…

Player links & show notes: https://t.co/pPR38RwP1F

— Brad Nickel (Bradn.lens) 🇺🇦 (@b05crypto) June 25, 2022
Brad Nickel is impressed with the opportunities the Ankr network and its native token provide after interviewing the Chief of DeFi at Ankr.
How To Store ANKR?
The Ankr cryptocurrency can be stored in wallets supporting both ERC-20 and BEP-20 standard tokens. Consider Trezor or Ledger hardware wallets for long-time ANKR holding. You will be able to easily exchange Ankr tokens right from these apps as they support ChangeHero integration. Software wallets are perfect for keeping digital assets used in trading. In this case, a secure and user-friendly Atomic wallet may be a great choice.
How To Exchange ANKR?
If you are looking for an effortless way to exchange any crypto for some ANKR token or sell ANKR to get other cryptocurrencies, ChangeHero provides registration-free opportunities for both.
Complete the transaction in five easy steps:
Choose the currency on the home page, specify the amount and the type of exchange. Provide your wallet address in the next step and make sure the amount is correct;
Double-check the provided information, read, and accept the Terms of Use and Privacy Policy;
Send the sum of the cryptocurrency you want to exchange in a single transaction. For Fixed Rate transactions, the given ANKR price will be effective for 15 minutes;
Now you are all done! Further work is performed by us. We are checking the incoming transaction and completing the exchange as fast as it arrives;
As soon as the exchange has been processed, your ANKR is on its way to your wallet. With that, the transaction is finished successfully!
Please note that our support team is always ready to assist. In case any issues occur, reach out to our support through the chat on our website or hit us up through [email protected]
Conclusion
Ankr aims to be the most used infrastructure in the Web 3.0 space. They have all the constituents of success: a solid team, strong partnerships, ease of accessing services it provides, and global utility. As the next bull run comes, the ANKR price will get a good chance to solidify. The growth in demand seems to be inevitable for this project, making the Ankr protocol and coin hard to ignore.
If you found our ANKR Guide useful, feel free to follow our blog for more pieces of valuable information on tons of tokens. Subscribe to our Twitter, Facebook, Telegram, and subreddit to be the first to get updated on ANKR and other blockchain world news.
---
Frequently Asked Questions
Is ANKR a good investment?
The ANKR price has seen 20x since its launch in the crypto market. The continued growth of Ankr's cloud computing ecosystem is set to open up opportunities for tremendous value increase for its utility token. Still, if you are looking to buy ANKR, remember to do thorough research on the ANKR price history, its market cap, and long-term plans.
Does ANKR crypto have a future?
Ankr offers a node deployment method that helps numerous blockchain networks grow. The platform is immensely expanding the number of supported networks and decentralized applications. With that in mind, we can state that the project led by Chandler Song, Ryan Fang, and Stanely Wu will continue to thrive.
How many ANKR coins are left?
The number of ANKR tokens is capped at 10 billion. The limited supply is introduced to provide an anti-inflation mechanism to the protocol. According to the CoinMarketCap data, there are 9 billion ANKR tokens in the current circulating supply, which makes it 1 billion tokens left to be minted to reach the max supply.
Disclaimer
This article represents the results of our own research and does not constitute financial or investment advice. No price prediction or forecast is guaranteed to provide exact information on the future price.
When dealing with cryptocurrencies, remember that they are extremely volatile and, thus, a high-risk investment. Consider investing in cryptocurrencies only after careful consideration and own research and at your own risk.
Quick links: