The crypto world does not exist outside of the real world, and by 2023 it looks a lot different than two or five years ago. What are the best places to be as a crypto user or to start a crypto business? Today we present you with the list of ten top crypto-friendly countries of the world!
Key Takeaways
To compile our list of top crypto-friendly countries, we looked at multiple factors that crypto users worldwide might consider crucial. From crypto taxes to the feasibility of crypto transactions, we highlighted what that particular nation has to offer;
For crypto traders, either due to the crypto income tax regime or relaxed regulations, these destinations seem particularly attractive: El Salvador, Malta, Canada, Slovenia, and the United Arab Emirates;
Germany, Portugal, Switzerland, Estonia, and Singapore are great destinations for crypto businesses. They offer official support and infrastructure for crypto innovation.
What do we look for in crypto-friendly countries?
What makes a country crypto-friendly? We tried to take into account as many crucial factors as possible.
Firstly, what is the crypto tax legislation like there? Do crypto users have to pay income tax or capital gains tax? What about crypto companies?
Secondly, is the legal framework favorable for crypto investors? Are activities like crypto trading and crypto investments fully legal? Do consumer protections and crime prevention for things like money laundering impede the work of crypto exchanges and businesses?
Thirdly, crypto-friendly countries ideally should have the necessary infrastructure. Who is providing it: the government, the banking sector, or fellow crypto enthusiasts? How feasible it is to use crypto payments?
Using this multi-faceted approach, we determined a list of ten top crypto-friendly countries in 2023. Without further ado, let's dive right into it!
Germany — Taxed as Private money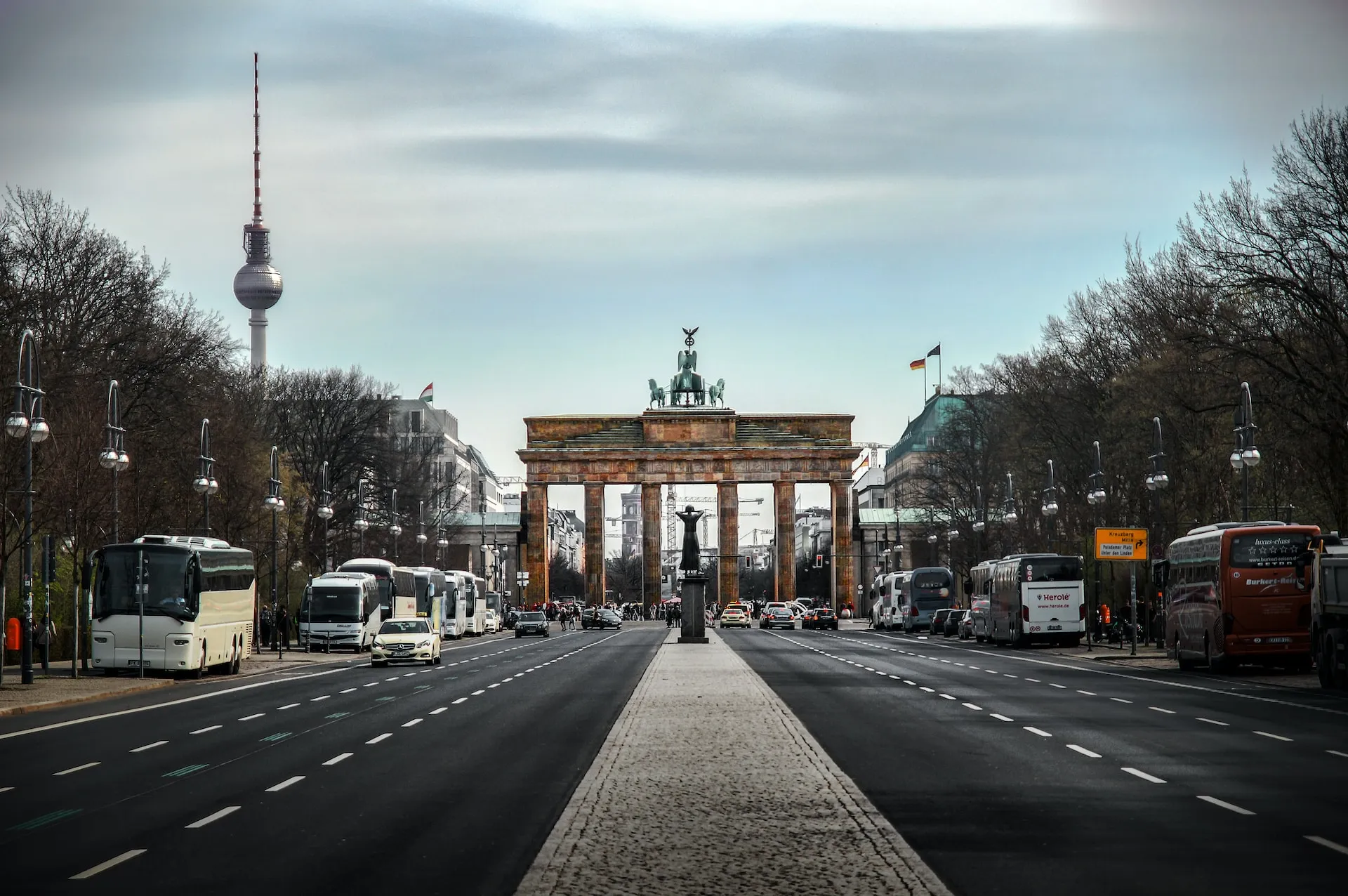 Germany's tax laws are rather infamous, and its inclusion in the list may seem surprising at first. However, due to its crypto tax regime, in reality, it belongs with the crypto-friendly countries.
According to German law, cryptocurrencies are treated as private money. It means that if they are used as a means of payment, cryptocurrencies are exempt from VAT. It is different when crypto is used for investment purposes, which makes it subject to capital gains tax. For private investors, though, there are some exemptions: for example, if the assets were held for more than a year or the realized profit is under €600.
In terms of regulatory clarity, legal recognition, and institutional support, Germany also provides a great environment for crypto businesses. That is, of course, if they meet the criteria put forward by the German Federal Financial Supervisory Authority (BaFin). But even with the rules in place, there is significant support to foster a thriving fintech ecosystem: last April, new laws to support startups and tokenize shares were introduced by the German government.
Switzerland — Crypto-Friendly Infrastructure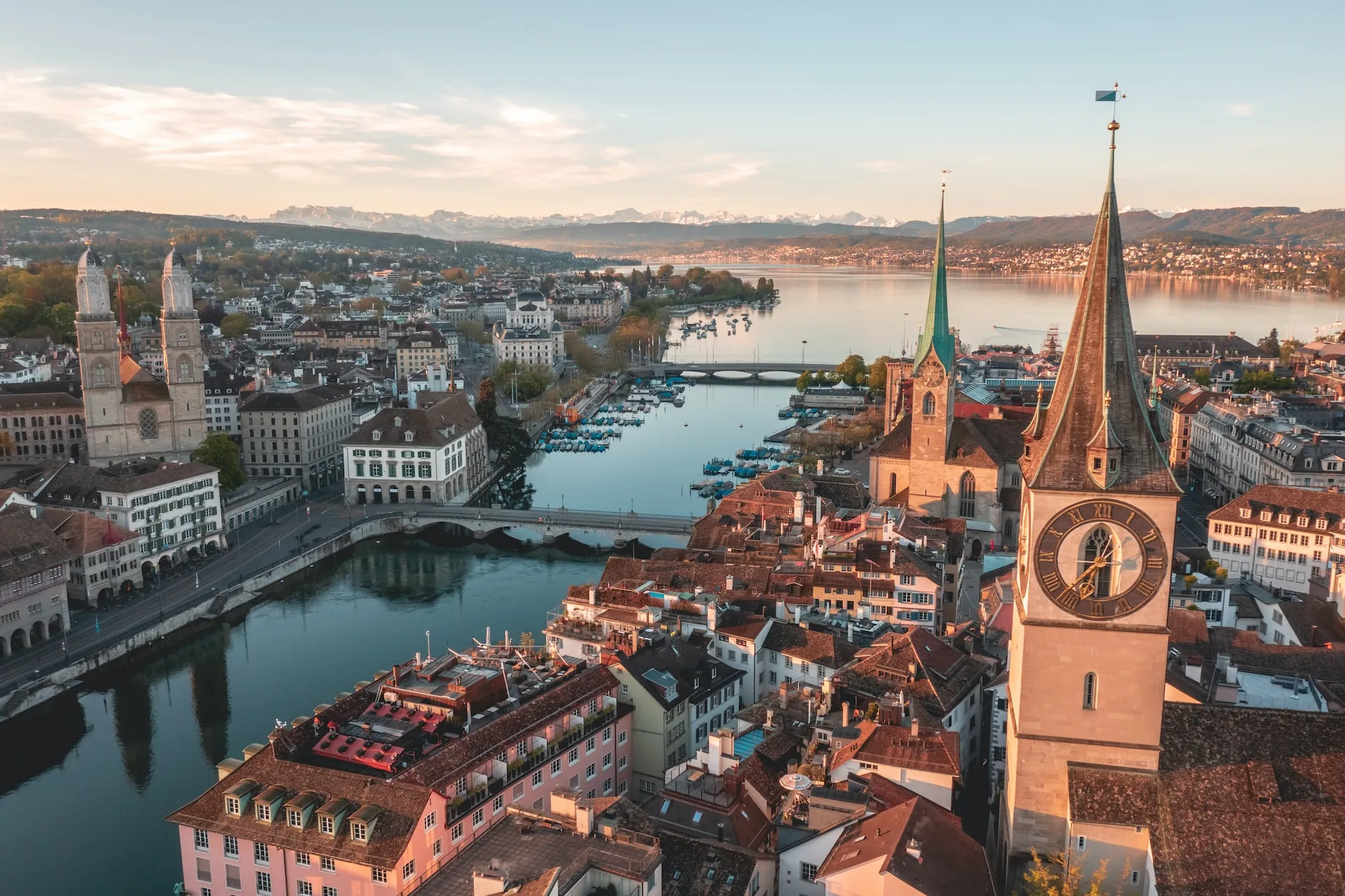 Germany's southern neighbor is also one of the European crypto-friendly countries. Known for its economy and banking, Switzerland largely extends its policies and principles to the blockchain industry.
As long as you trade and hold crypto assets as a private investor in Switzerland, it might as well be a crypto-tax-free country, at least for the capital gains tax. From a business standpoint, they are not exempt from it but in the special economic zones tax breaks and other benefits are available.
Switzerland has a reputation as a crypto-friendly country thanks to its innovation mindset rather than crypto tax laws. They were among the earliest adopters of blockchain technology and business, with banks offering crypto services and the government making some of the earliest crypto regulations.
As a result, the Zug Crypto Valley was established and quickly became a hub for blockchain and cryptocurrency companies, attracting startups, investors, and talent from around the world. The Ethereum Foundation, Cardano, and Tezos trace back to this place. The City of Lugano tries to take it further, and in 2022 even announced they were making Bitcoin, Tether, and a proprietary token LVGA a de-facto legal tender.
El Salvador — Legal Tender Status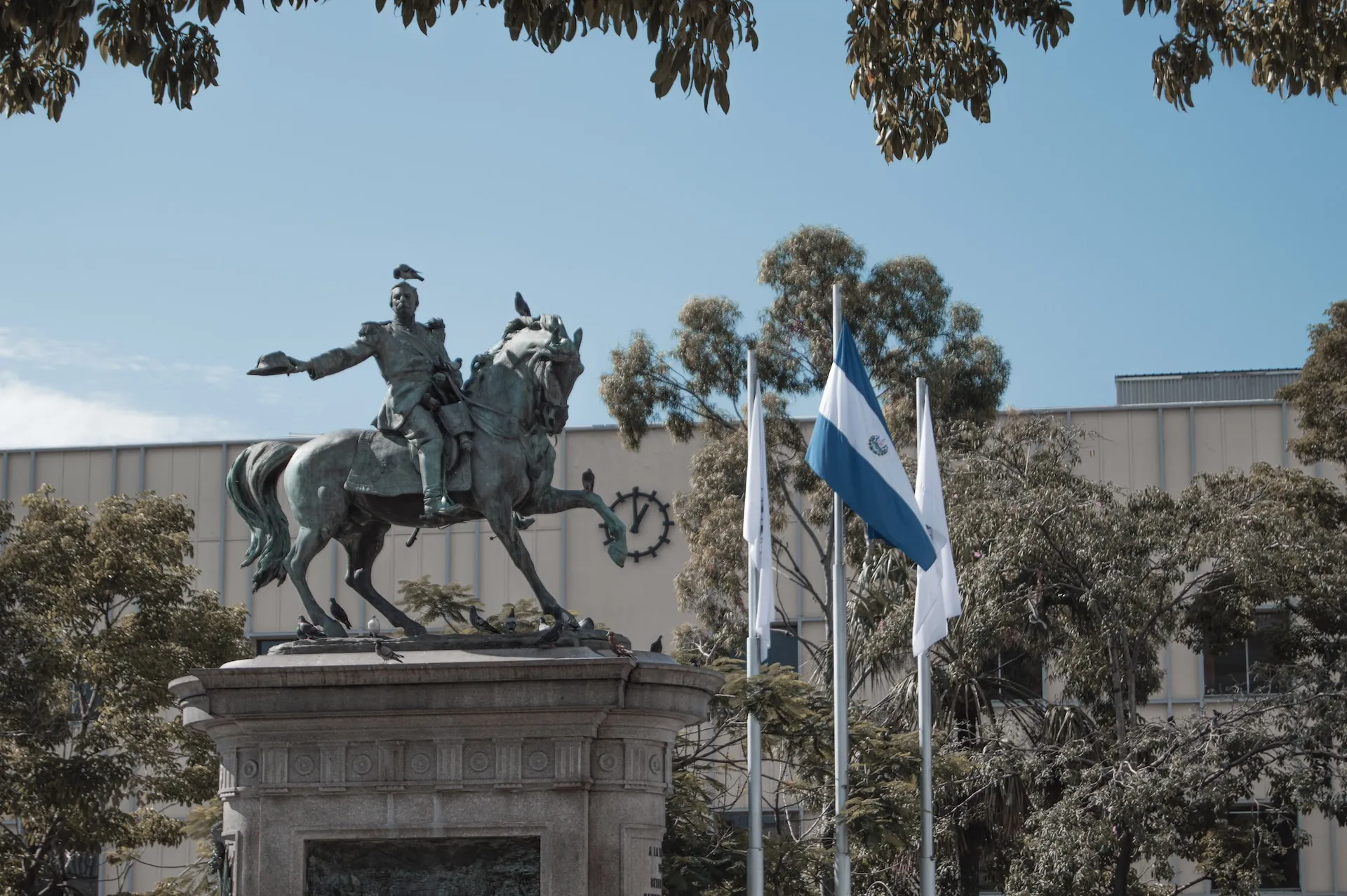 And speaking of Bitcoin as legal tender: no surprise that the nation that adopted it as one on all levels is one of the most crypto-friendly countries in 2023.
To make daily use of Bitcoin payments reasonable, El Salvador does not apply capital gains tax to BTC–USD conversions. Technology innovations such as software, hardware, and AI development are also exempt from all taxes in El Salvador since May, to attract foreign investors among other things.
More reasons to include the Republic on the list include the infrastructure built with the help of the government (Chivo wallets and Bitcoin ATMs); the Bitcoin City project; geothermal-powered mining facilities, and Bitcoin education in schools.
The Bitcoin adoption is regarded outside of the Bitcoiner circles as a controversial move at best, and even the native population prefers the US dollar. Despite that, El Salvador does its best to welcome Bitcoiners with open arms.
Portugal — Benefits for Foreigners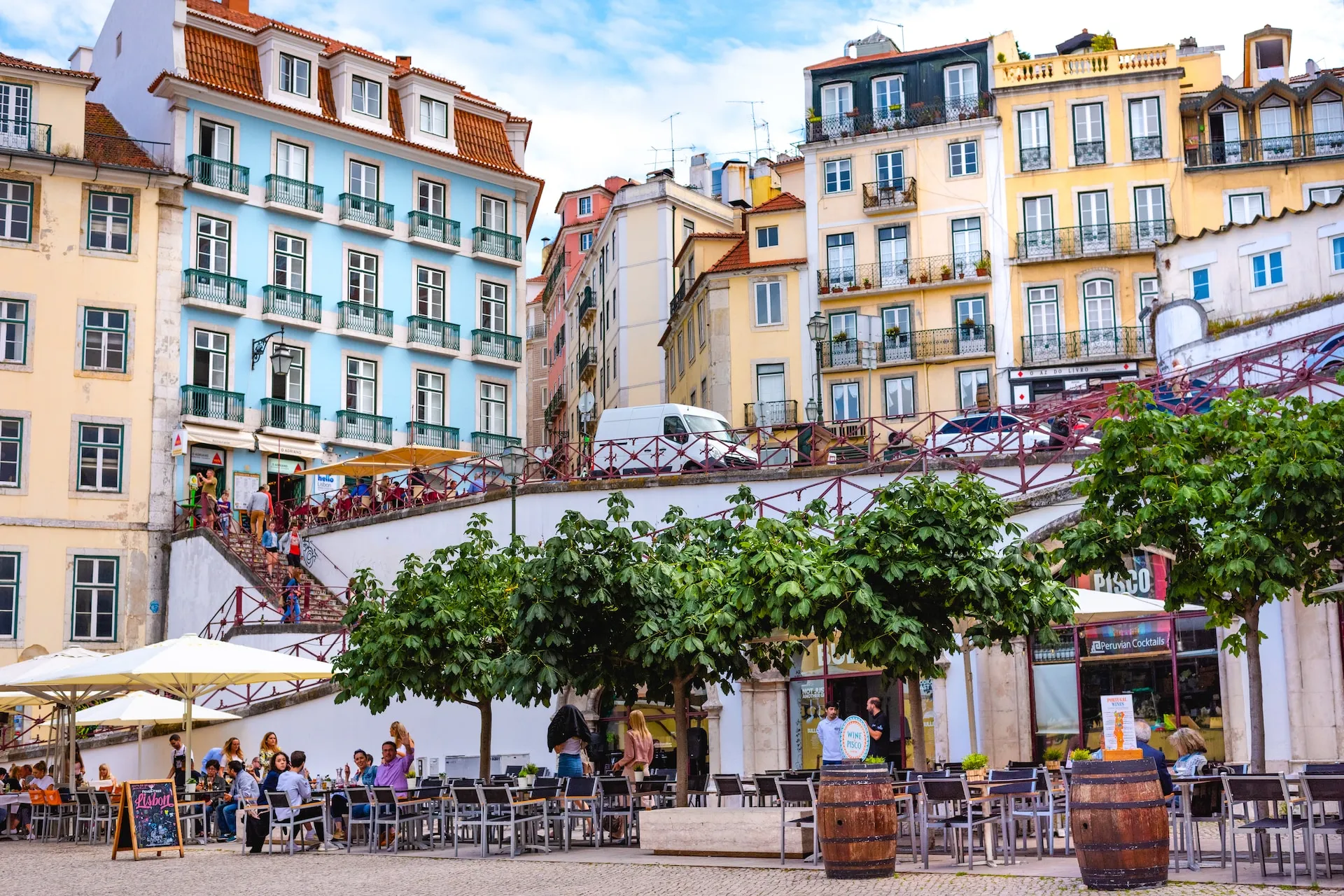 And now, we're back to European crypto-friendly countries once again. Portugal in 2023 is no longer the crypto tax haven that it used to be but still has favorable conditions.
Particularly, the loophole in the legal definition of cryptocurrencies in Portuguese law that made it tax-free was closed as recently as at the start of this year. Now there is a 28% capital gains tax on realized profit from crypto transactions, although it won't be effective if one holds the assets for more than a year.
The incentives are not completely gone. The country has a Non-Habitual Resident (NHR) program, which provides tax benefits to foreign residents who engage in certain qualified activities, including cryptocurrency trading or investing. Under this program, qualifying individuals can benefit from a low or zero tax rate for 10 years.
Tax benefits are not the only reason to consider Portugal beneficial for crypto-related activity. It provides a startup-friendly environment with support from the banking sector and even the government. The latter, should you seek it out, reportedly can take a while but there are also community members and business opportunities at Portugal's many blockchain and Web3 conferences.
Malta — Tax-Free Crypto Trading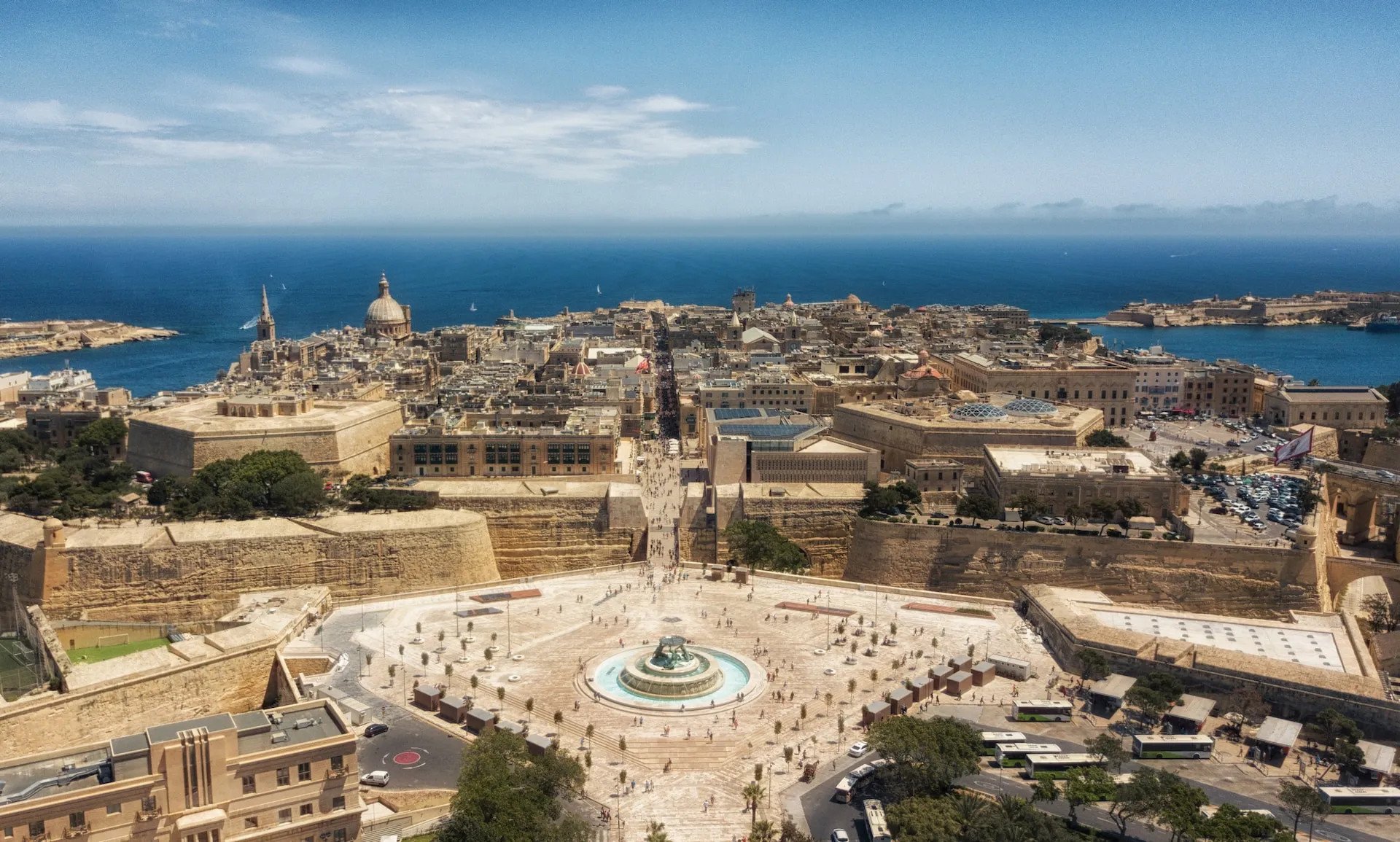 How does the island nation that got the moniker "blockchain island" in 2018 hold up in 2023? Despite the lid on the hard pivot, Malta remains one of the most crypto-friendly countries.
First things first: what about crypto taxes on Malta? During the late 2010s, it used to be known as one of the crypto-tax-free countries. Luckily, it is still the case for electronic currencies such as Bitcoin. Virtual financial assets (VFAs) such as NFTs and security tokens are taxed.
The nation is moving away from a lenient regulatory framework in favor of aligning its crypto laws with the rest of the European Union. In 2018, Malta was the first to introduce a framework regulating initial coin offerings (ICOs), virtual financial assets (VFAs), and crypto exchanges. It is overseen by the Malta Digital Innovation Authority (MDIA) and the Malta Financial Services Authority (MFSA). At the same time, the companies seeking a license were given a generous grace period of one year, which led to an explosion of crypto-related activity (not all of it legal). In 2023, Malta plans to introduce stricter license requirements and has ditched the label of blockchain island in favor of a more holistic approach to innovation.
Canada — Regulated Digital Assets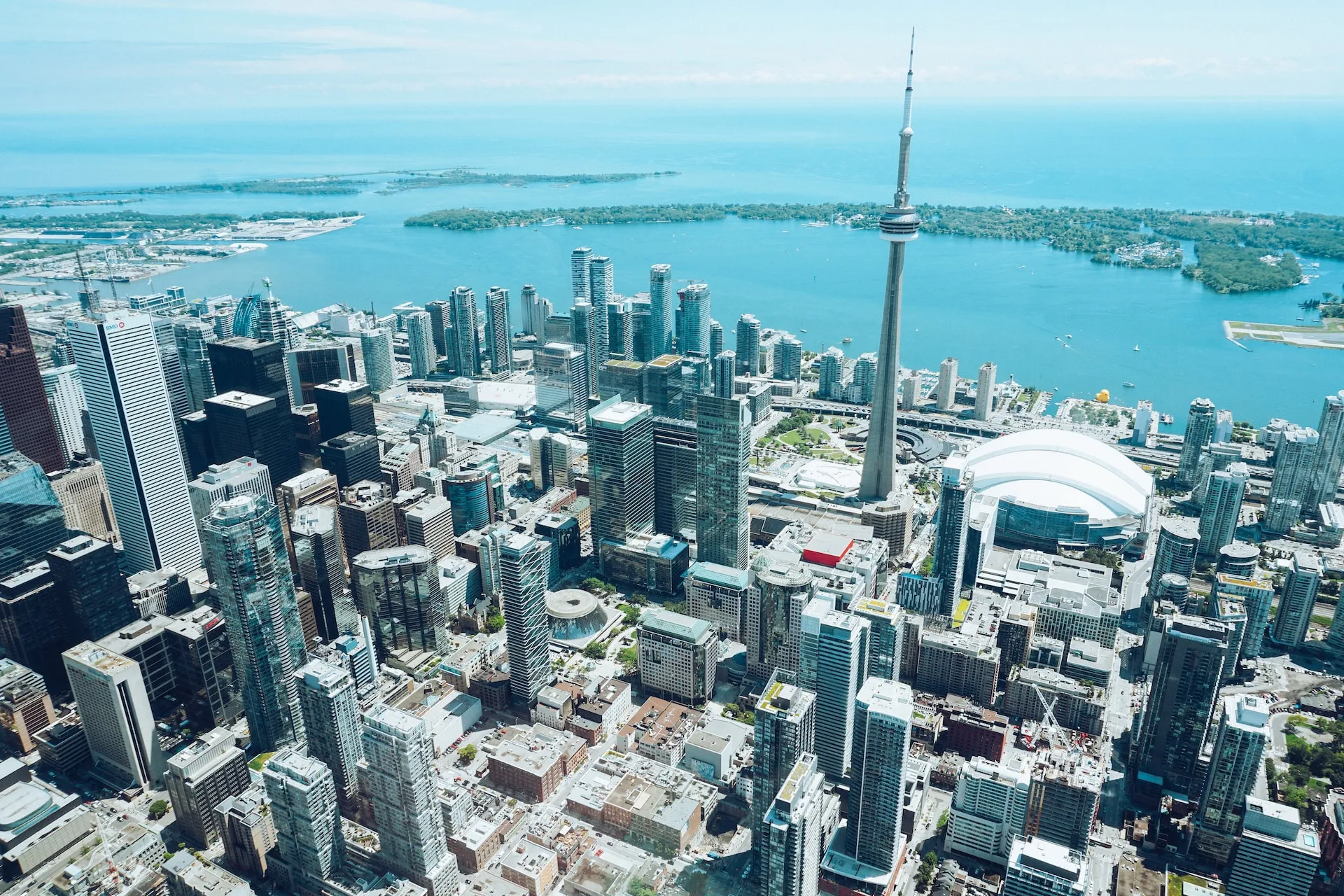 Unlike Malta, Canada has barely been known as a pro-crypto destination. Nevertheless, among the American nations, it is one of the most crypto-friendly countries.
Canada taxes crypto assets as a commodity, and individuals pay capital gains tax on half the profit while professional traders will pay it for the entire amount. Tax brackets also apply, so there is some chance modest crypto income will not be eligible. While there is no obvious tax-related incentive to use crypto in Canada, neither there is a special crypto tax regime.
For businesses, working in Canada has other perks: Financial Transactions and Reports Analysis Centre of Canada (FINTRAC) and the Canadian Securities Administrators (CSA) take a progressive approach toward cryptocurrencies. Canada has established clear and comprehensive regulations for cryptocurrencies and blockchain technology. And while it led to some companies recalling their Canadian expansion (Binance, Bybit, Paxos), there are as many who opted to operate under a Canadian license (Gemini, Coinbase, Kraken).
It is not only businesses that benefit from regulations: the Canadian government has expressed interest in developing a national blockchain strategy. While its closest neighbor struggles with approving a crypto-based exchange-traded product, Canada has many. After all, it views the regulated ETPs quite favorably in contrast to exchanges failing to meet its investor protection criteria.
Slovenia — Widespread Crypto Payments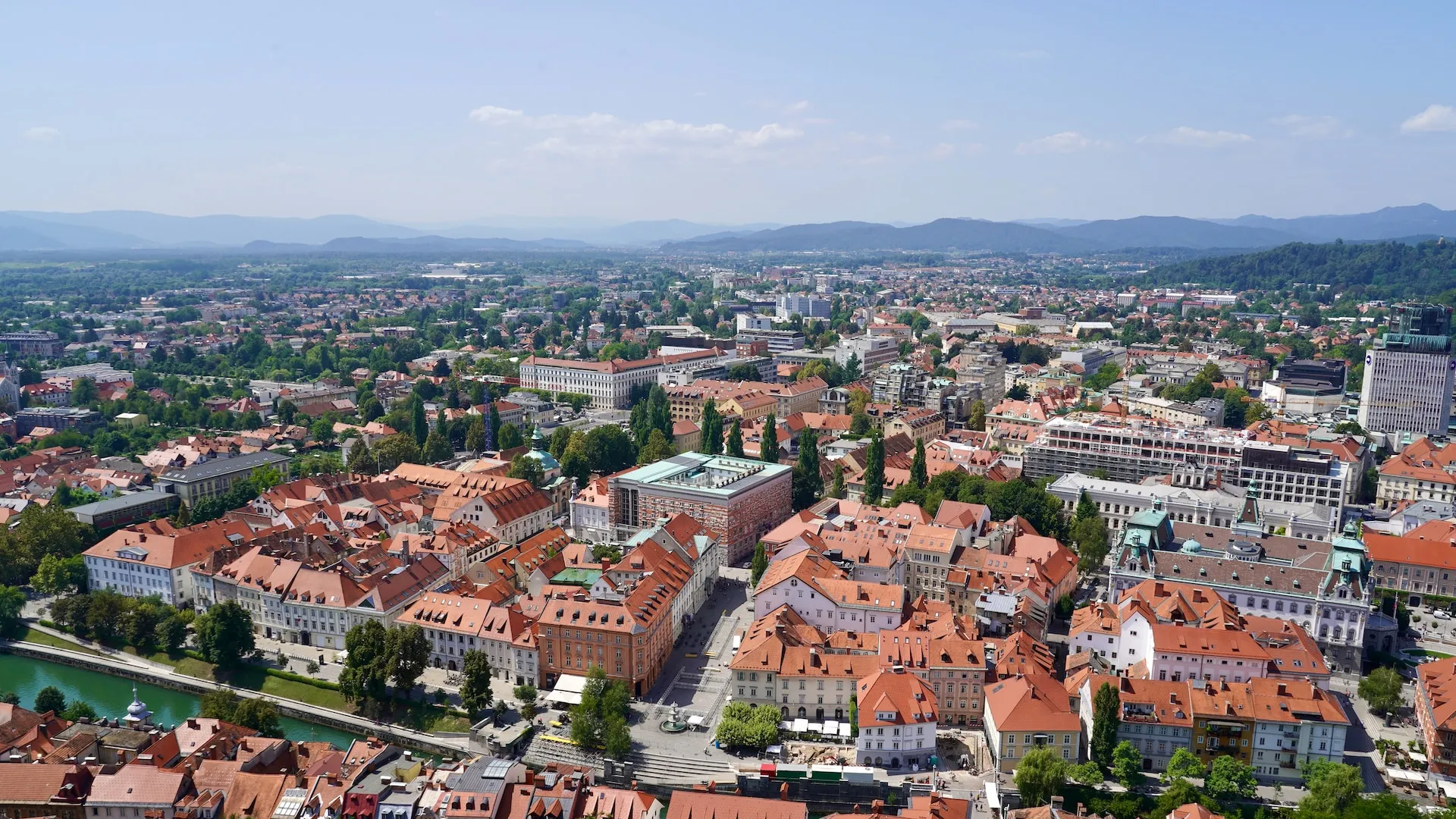 Eastern Europe is another place where some of the most crypto-friendly countries in the world are located. The longest-running crypto exchange as of 2023, Bitstamp, was originally headquartered in Ljubljana, Slovenia — and for a reason.
There is a standalone crypto tax effective in the country: a flat rate below 5% on fiat-crypto purchases and payments with an allowance of €10,000. The bill was developed with public input, which is probably why it is different from the previous draft with a 10% tax. In their own words, the crypto tax regime in Slovenia is one of the world's simplest.
The push for digital assets and virtual currencies in Slovenia and Ljubljana was not a joke. In 2017, the Slovenian government adopted the Virtual Currencies Act, which defines the legal status of cryptocurrencies and provides guidelines for their use. The country has invested in blockchain education and research initiatives and actively embraced blockchain technology and its potential applications.
But the push is most noticeable in the streets and shops of Slovenia: the country has the highest number of businesses accepting Bitcoin per capita. There is also their own Crypto Valley and even the monument to Bitcoin in Ljubljana.
United Arab Emirates — Zero Crypto Taxes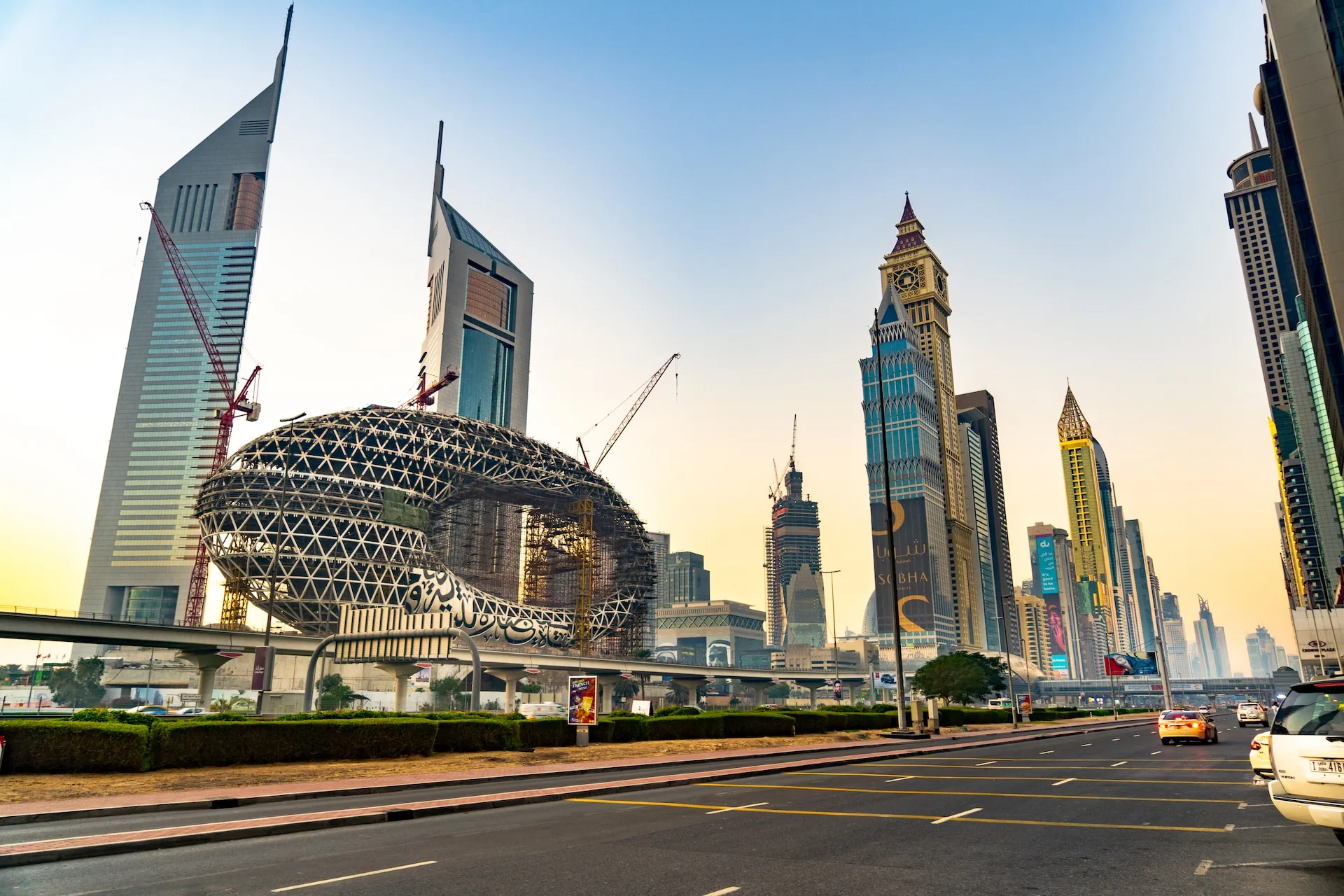 Europe and America are far from being the only places with crypto-friendly countries. In West Asia, where official crypto adoption is generally low, the UAE is like an oasis for crypto users.
Mainly, due to not taxing crypto-related activity for individuals and businesses alike. That includes personal and corporate income tax or crypto capital gains taxes. This has been true for as long as the Dubai Blockchain Strategy was being realized, and is still true now in 2023.
The UAE and Dubai as its financial, technology, and crypto hub is a bustling place full of business opportunities. Crypto companies, in particular, are drawn to the tax environment, sure, but also to favorable regulatory environment and licensing. There is supple crypto and tech infrastructure to boot, with crypto-friendly banks, multiple operating cryptocurrency exchanges, including peer-to-peer, and even Bitcoin ATMs.
Estonia — Crypto Industry Hub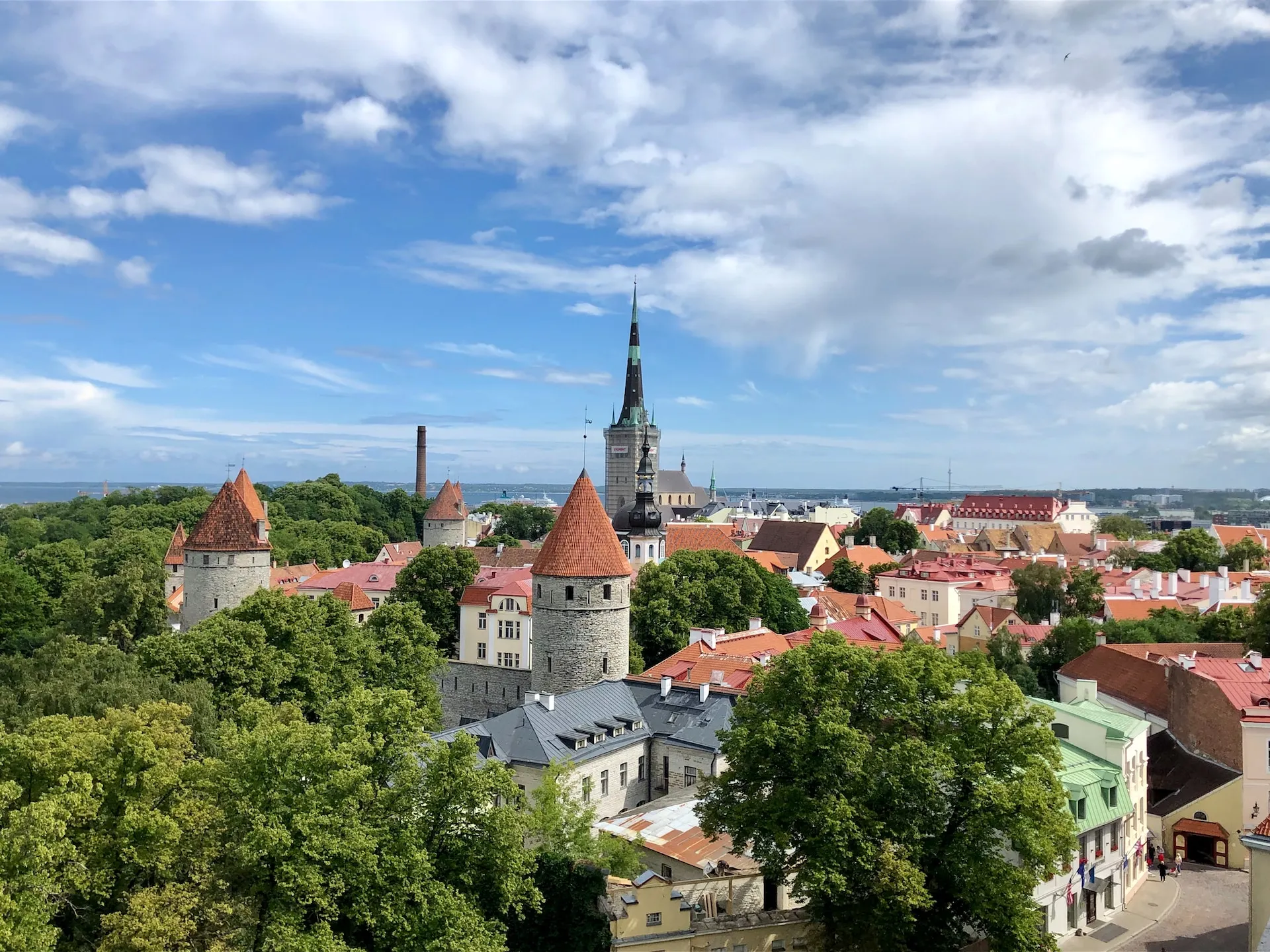 The last European country on our non-exhaustive list of crypto-friendly countries leads the way in the East of the region. This should not come as a surprise: Estonia also had the first-mover advantage in building a robust local crypto sector.
Like the rest of Europe, Estonia does not stand out with particularly favorable crypto tax laws. Here, virtual assets are subject to a 20% capital gains tax as property. What makes this country crypto-friendly is its comprehensive crypto regulations and the general crypto-friendliness of the private sector.
Estonia has pioneered the concept of e-residency, which allows individuals from anywhere in the world to establish a digital identity and conduct business remotely in Estonia. This program has attracted many crypto entrepreneurs and investors who can easily set up and manage their crypto-related businesses in Estonia without the need for physical presence.
At the same time, Estonia's Financial Intelligence Unit (FIU) has implemented strict regulations in the anti-money laundering efforts. As a result, after the start of the licensing program, almost a couple hundred VASP licenses have been withdrawn and almost four hundred expired. Crypto companies started ceding their licenses voluntarily, leaving only about a hundred VASPs active in the country. Rather unexpectedly, this still was not enough to dethrone Estonia in the region as the country seeing the most crypto adoption in the region.
Singapore — For Tax-Free Crypto Gains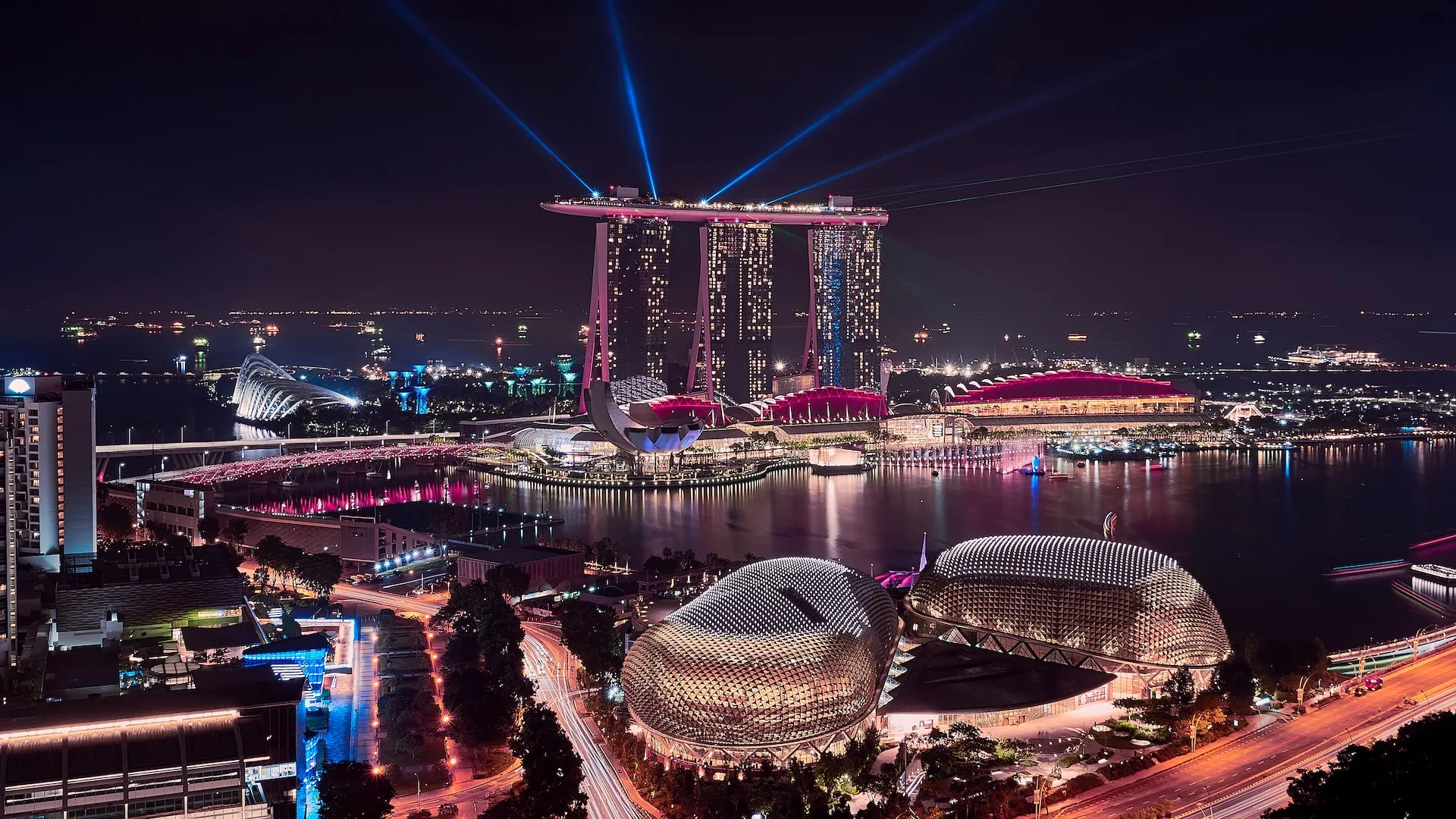 Last but not least, the East Asian nation that has always been at the forefront of business and trade, Singapore now aims to be the region's crypto hub as well.
Interestingly, crypto taxes in Singapore highly depend on what you are doing with the assets and in what capacity. For instance, individual crypto investors would need to pay capital gains tax — if it were taxed in Singapore, crypto capital gains included. There is income tax, though, and if you as an individual are compensated with crypto or trade it in a professional capacity, the profits are subject to taxes.
As a pro-business environment, with a strong focus on attracting and supporting technological innovation, Singapore has established clear and comprehensive regulations for cryptocurrencies and blockchain technology. The Monetary Authority of Singapore (MAS) has issued guidelines on the regulation of digital payment tokens, providing clarity on the legal and regulatory requirements for cryptocurrency businesses.
The spree of Singapore digital asset licenses has been rather noticeable in the news: Upbit, Ripple, and Coinbase in the past month alone. The MAS license, like any other license, gives crypto businesses legal security and a reputational boost with local crypto investors.
Conclusion
At the end of the day, the definition of a crypto-friendly country will depend on what the person is looking for. Someone will feel most comfortable in a place with no regulatory oversight but as few taxes as possible. Others will be willing to set aside some crypto profits to have the comfort of regulation and infrastructure for crypto firms.
What countries are the most crypto-friendly in your opinion? Do share with us on ChangeHero's social media: Telegram, X (Twitter), Reddit, and Facebook. To learn more about the crypto space and regulations, check out our blog.
---
People Also Ask
What country is most friendly to crypto?
There is no single most crypto-friendly country in the world because it should encompass a lot of factors. There is only one nation in the world where Bitcoin is officially recognized as legal tender, so El Salvador can be considered a country where crypto has the most official status.
Which EU countries are crypto-friendly?
There are indeed a few crypto-friendly countries in the European Union: Estonia, Germany, Malta, and Portugal.
What country has the least crypto regulations?
Most countries of the world have at least officially acknowledged digital assets and cryptocurrencies. Some countries that neither regulate nor prohibit crypto trading and use are Pakistan, Chile, Georgia, Cyprus, and Greece.