An essential thing in owning and managing your crypto is a cryptocurrency wallet. There are many guides and recommendations on the Internet, specifically for different categories or purposes of wallets. ChangeHero team has made our own list of recommended top cryptocurrency wallets for our users to help them choose the best crypto wallet for their needs.
Why do I need a crypto wallet?
A crypto wallet is essentially an interface that lets you interact with the blockchain. With it, you can check the transaction balances, history and make transfers. Each wallet generates a private key which is a cryptographic signature for one's transactions. If you own your private key, no one else can make transactions using your addresses, hence "not your key — not your crypto". Depending on the way one's private cryptographic key is stored in the wallet, these can be hot and cold. Hot (online) wallets access the information which is stored there and sign transactions using your private keys online. Cold (offline) wallets also can access the nodes through the Internet, but the process of signing is done offline because the private keys are stored on a physical medium: chip, printed QR code etc. Generally, cold wallets are hardware and hot wallets are software, though it is not a hard rule: a smartphone which has never been connected to the Internet but has software installed can be considered a cold way of storing one's private keys. Choose the top cryptocurrency wallet by evaluating your needs: do you want quick access or more safety? Here are some suggestions from our team.
Hardware Top Cryptocurrency Wallets
If you own large amounts of crypto and can spare some cash to buy yourself a physical wallet, hardware would be the best cryptocurrency wallet for you. It's not as convenient as a software wallet, but it is without doubt a safer and a more advanced option. Hardware wallets are non-custodial by definition and the devices act as a two-factor authentication tool.
Trezor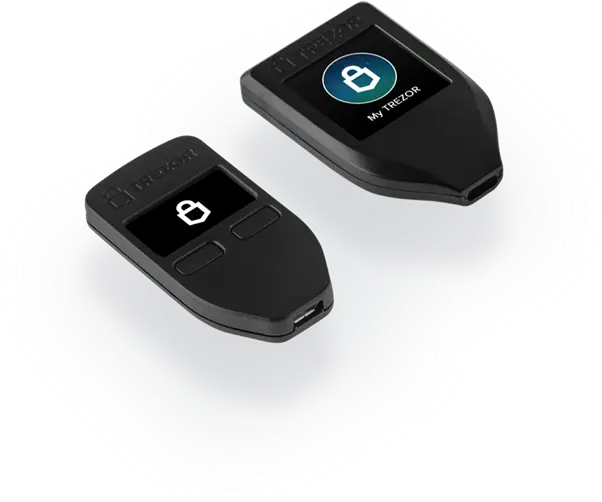 One of the most reputable hardware wallets on the market is Trezor. Though the first devices shipped in 2018, its development started as early as in 2012, and all the code accompanying the Trezor wallets is open-source. As it is a hardware wallet, naturally, it is a non-custodial storage option, meaning that only you can manage the keys to your addresses. Trezor hardware supports thousands of coins and tokens (more exactly, 1631 assets in total), and the developers have made companion software which has a lot of useful features: statistics dashboard, in-app fiat purchase and crypto-to-crypto exchange. No software even needs to be installed, as the Trezor client can be accessed with the help of a browser. The crypto exchange feature is powered by a few providers, and ChangeHero is among them, so you can always choose our best rates.
CoolWallet S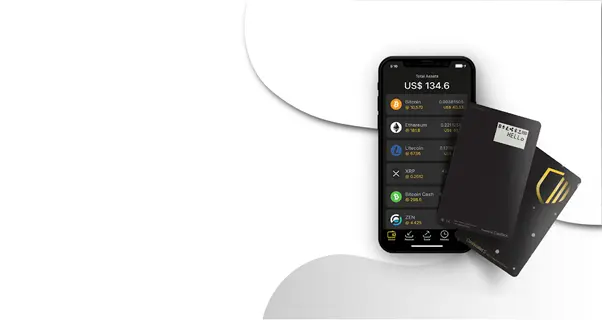 Hardware wallets are not the most convenient option, though, since in the end those are peripheral devices, which means they can be managed through a computer. To solve this issue, CoolBit X developed the first mobile hardware wallet, CoolWallet S. It can be connected to a smartphone with Bluetooth, which is a secure alternative to a direct connection. In other words, if you don't feel like picking between classic hardware and mobile devices, CoolWallet S can be the top cryptocurrency wallet option for you. The asset selection is a bit more modest: about a dozen coins and any ERC-20 token. The companion application CoolBitX Crypto is also packed with features: in addition to account and balances management, users can exchange and purchase cryptocurrencies right in the app. Exchanging crypto is especially easy and convenient, as this function is provided by ChangeHero. As is the case with Trezor, it is a non-custodial wallet.
Software Top Cryptocurrency Wallets
If you don't own a lot of crypto yet and would rather have access to a wider selection of coins and features, you can settle with a software crypto wallet. If treated carefully enough, they are about as safe as hardware wallets, so don't overlook this option while searching for the top cryptocurrency wallet!
Exodus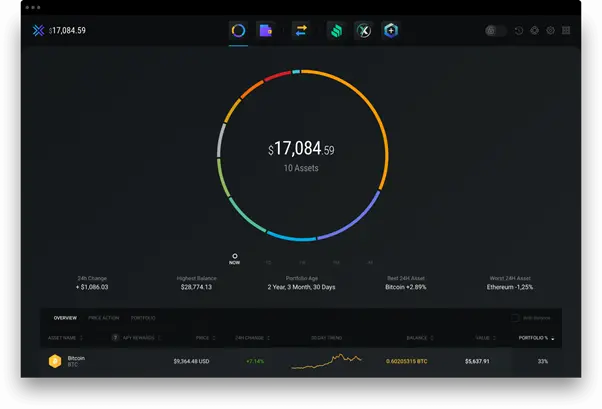 Exodus software wallet has mobile and desktop versions. With the desktop one, you can even manage some assets in a hardware wallet, if you own one. Many user reviews commend Exodus as the top cryptocurrency wallet in terms of accessibility and usability. Exodus wallet is non-custodial: the keys are stored on the device. For extra security, 2FA is available. Exodus has a dashboard with professional-level portfolio management features, dApp support and cross-platform synchronization. With features like these, you would expect it to have multiple account management and crypto-to-crypto exchange functionality — and you'll be right. For most assets among all 116 supported ones, exchange is available. Exodus takes special care to make sure that their customers get the best exchange rates on the market, and that is why they chose ChangeHero as an exchange provider.
Exchange crypto with ChangeHero
In all the recommended wallets, the in-app crypto exchange feature is powered with ChangeHero's API integration. This is why we can surely recommend these products to our users, because the quality of this service is the same as you will get on ChangeHero. And don't forget that no matter if you use one of these or another wallet you consider to be the top cryptocurrency wallet for you, you can always exchange cryptocurrencies or buy Bitcoin on our website, any day, any time. We will find the best crypto exchange rate for your transaction by scouring the market and safely swap your assets in a matter of minutes. If any issues or questions occur, feel free to contact us through the chat on the website or by email: [email protected].
Conclusion
Choosing a cryptocurrency wallet that suits your needs best is not a problem exclusive to newbies. Hope this top cryptocurrency wallets list helps you! We would be more than happy to know if it persuaded you to try these awesome products. Never miss an announcement of a new wallet with ChangeHero by subscribing to our blog and social media of your choice: Twitter, Facebook, Reddit and Telegram.
---
Learn more:
Quick links: