In this series of articles, ChangeHero highlights and analyzes the most recent news affecting the crypto market as a whole and how it might influence our readers as well. The end of October 2022 appears to be tense and busy with announcements. So let's dive right into it and see if there are any reasons to be optimistic or negative.
In Today's Digest:
The British government's positive stance on creating a legal framework for cryptocurrencies and first steps.
Will Cryptocurrency mining be banned in Europe?
Elon Musk's a new sheriff in the "town" of Twitter: new orders, why the crypto community is excited, and what Binance has to do with that.
UK's New Pro-Crypto PM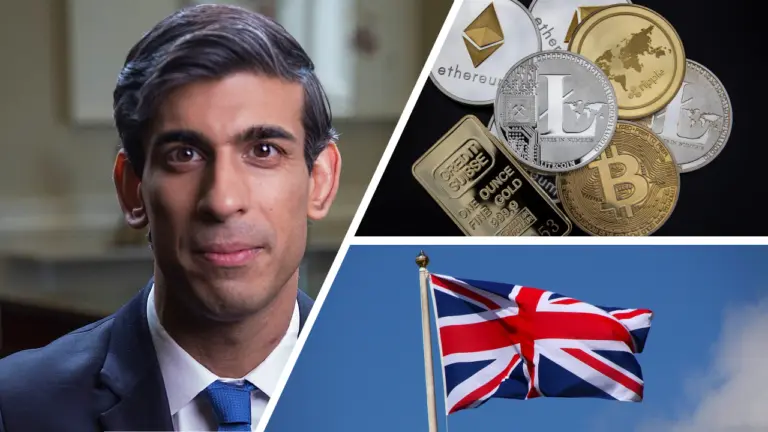 The United Kingdom welcomes a new prime minister Rishi Sunak who replaced Liz Truss following her dramatic resignation. Sunak served as a finance minister for former PM Boris Johnson, and back then became known as a proponent for Central Bank Digital Currency (CBDC). Lately, he's also been pretty vocal about turning the country into a crypto hub. Interestingly enough, his first days in the office overlapped with the UK's House of Commons voting on recognizing crypto as a legitimate form of value.
Searching for Economic Stability with Crypto
From words to action: the UK Parliament is on its way to recognizing cryptocurrencies as a form of payment on the government level as the corresponding bill passes the first chamber of the parliament this Thursday, October 27.
The bill proposes a new term for stablecoins and the crypto assets united under the "Digital Settlement Assets" (DSA) umbrella term.
Before becoming a law, the bill has to go to the upper House and be signed by King Charles III.
The British government's first step is apparently launching stablecoins backed either by the British Pound or the U.S. Dollar.
What are the prospects?
The move may encourage retailers around the country to adopt stablecoin payments and even cause changes impactful for the global economy. The weight Rishi Sunak has on the G7 countries and his being a member of the World Economic Forum (WEF) means other countries may start following the same policy. So it will be not a surprise if more progressive frameworks are implemented in the next few years by other nations.
Why is it so important for crypto to be regulated?
Mass adoption depends on existing laws to win people's trust, so they can come in and feel safe interacting with crypto. Beyond that, defining the legal status of cryptocurrencies may help blockchain technology advance even faster.
What are the concerns?
Questions surrounding the news include the fear of making "Digital Settlement Assets" a form of centralized payment presented as CBDC, devoid of privacy, leading to government surveillance and eventually having full control over residents' spending. From here on, crypto in the UK either thrives or flops if approached improperly.
Crypto Mining and Energy Crisis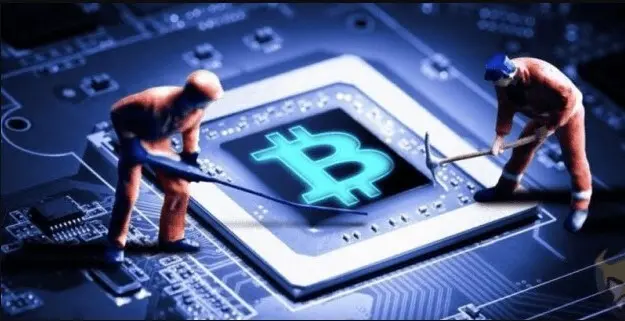 The energy crisis caused by an unsettling political context strikes harder than ever, urging European countries to discuss cryptocurrency mining bans. This is already the case with Moldova which also restricted the import of mining equipment to its territory in addition to shutting down mining activities on a government level. According to Fortune, that causes abolishing-the-mining-sector-in-all-European-Union-countries concerns.
As might be expected, the crypto-mining domain severely depends on energy supplies. Hyperinflated gas prices in Europe now seem to be threatening Proof-of-Work blockchains. Will more blockchains become motivated to turn to energy-efficient paths? What will happen to Bitcoin?
The current situation with energy supply shortages could put some pressure on the Bitcoin price. Andrew Wiener, MEXC vice president shared with CoinTelegraph that Bitcoin mining should not be endangered by a decreasing number of miners until there's an extreme global energy crisis. Hopefully, there will be none.
Elon Musk Officially Owns Twitter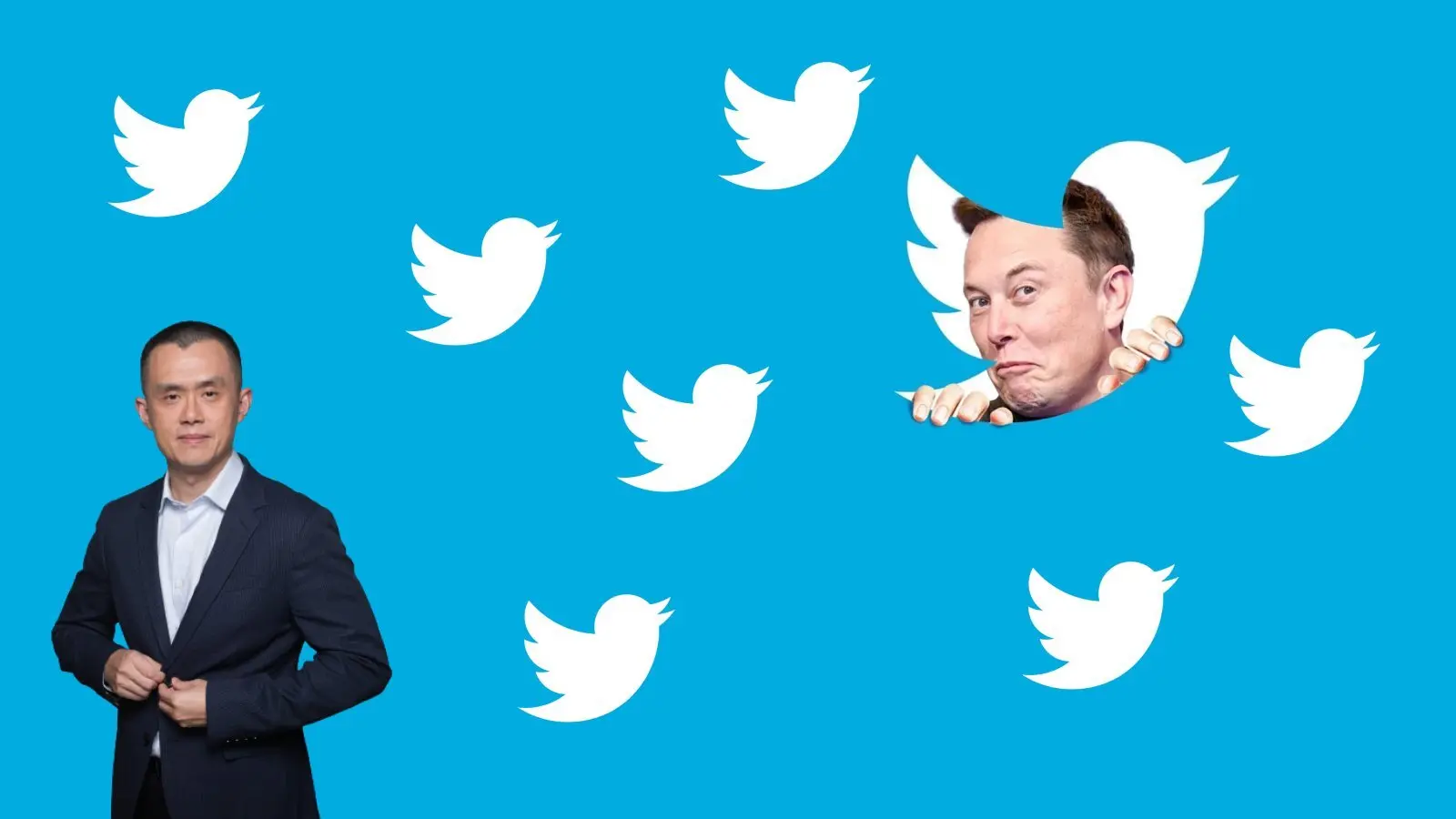 The world wakes up to a surprise today as Elon Musk officially seals a $44-billion deal and acquires Twitter. Let's take some time and let that sink in (pun intended).
BREAKING: Elon Musk literally enters Twitter HQ with a 'sink' pic.twitter.com/Xzhvcl2i9I

— Insider Paper (@TheInsiderPaper) October 26, 2022
Shortly a few minutes after getting the "Chief Twit" title, Musk shed the first blood as he fires the CEO Parag Agrawal, and the head of law Vijaya Gadde (the one who was in charge of banning accounts).
This one must be the most-liked tweet ever:
the bird is freed

— Elon Musk (@elonmusk) October 28, 2022
Transforming Twitter
"I did it to try to help humanity, whom I love", he said in a recent tweet, meaning eradicating Twitter's cheap censorship games.
Mr. Musk's ongoing relationship with crypto is predicted to completely change the face of Twitter as we know it. The entrepreneur's major goal in taking over Twitter was to advocate for freedom of speech on social media. For the same reason, Musk aims to combat bots flooding the platform by implementing new algorithms and, probably, even using blockchain technology.
Elon Musk allegedly has plans to build a whole ecosystem on Twitter and integrate crypto payments into the platform. He also teased adding Dogecoin to the equation.
A curious detail is Binance's role in this scenario. In May this year, Changpeng Zhao expressed the willingness to allocate half a billion dollars to fund Musk's purchase, which resulted in Binance owning roughly 0.02% of Twitter shares after closing the deal. Looks like the largest crypto exchange in the world bets big on the new Twitter.
Doge Dramedy
Rumors and news surrounding Elon Musk and Twitter developing a digital wallet to allow crypto payments keep fueling the Dogecoin price. During the past week, DOGE price surged up to 36% and now sits at 8 cents per coin, while Bitcoin holds slightly above $20k for the last two weeks.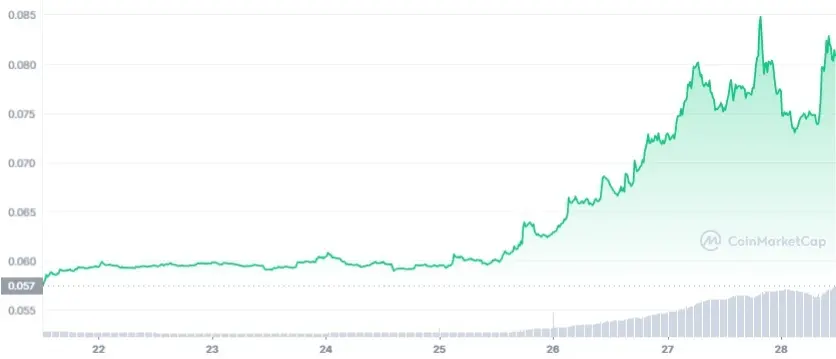 Let that #Dogecoin in! pic.twitter.com/MSCAUakiOY

— Matt Wallace (@MattWallace888) October 26, 2022
Need we say that the Dogecoin community is super hyped?
Final Thoughts
At the end of the day, we have a troubled cryptocurrency mining situation on the one hand and heightened demand for digital assets on the other. The global economic crisis makes more countries take a serious approach toward adopting cryptocurrencies, which may potentially compensate for mining losses. So we can only watch how it eventually plays out. At least, Twitter seems to be in good hands!
Follow our blog to stay updated on burning crypto topics. Feel free to subscribe to our Twitter, Facebook, Telegram, and subreddit to get a daily dose of news and announcements on the blockchain and cryptocurrencies.
---
Learn more:
Quick links: