This week, social media became flooded with news and, more importantly, memes about the evidence of extra-terrestrial life. And what does crypto have to do with the news, anyway? In this article, let us get to the bottom of the booming news and explain why "alien coins" are not as innocuous as may seem at first.
Key Takeaways
In a United States Congress Committee hearing, a whistleblower testified that the US has evidence of possible extraterrestrial activity. Considering the circumstances, it was taken by the popular media and social networks quite seriously, although the facts in question are not that sensational;
The news triggered the creation of dozens of alien-themed tokens. The previously existing ones, such as the UFO Gaming Token or Alien Worlds, also saw a spark of interest and surged in value;
Meme tokens like these that spawn overnight are not always made just for "good fun". Keep in mind they are more often than not pumps and dumps.
Why Aliens?
The news that made social media go crazy this week has to do with the July 26 hearing titled "Unidentified Anomalous Phenomena: Implications on National Security, Public Safety, and Government Transparency" in the U.S. Congress. The "unidentified anomalous phenomena" in question are none other than unidentified aerial phenomena or more commonly, unidentified flying objects (UFO).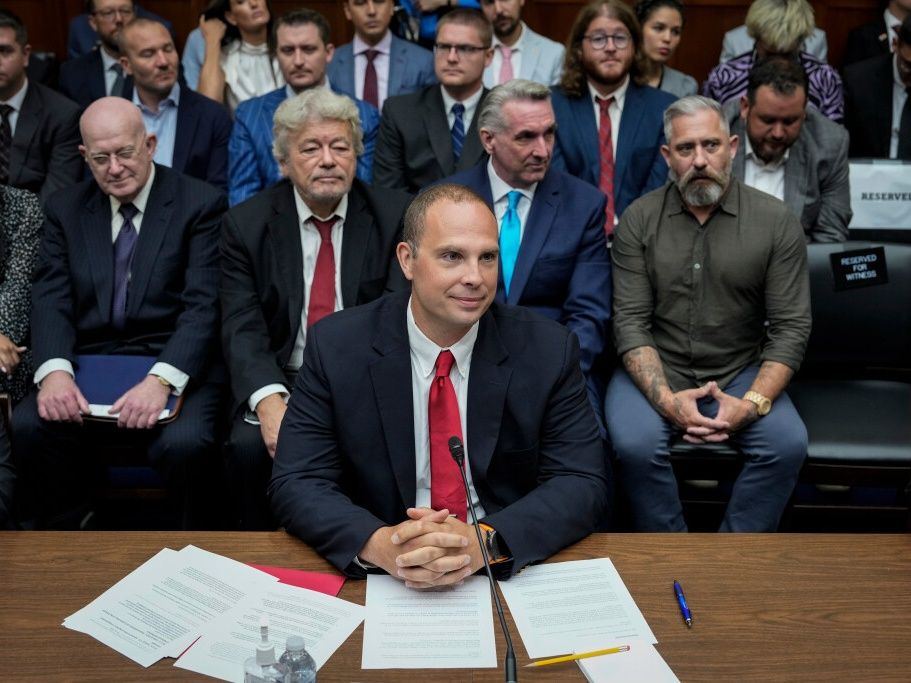 In the hearing, one of the testimonies that went viral came from David Grusch, a former member of the Pentagon task force on Unidentified Aerial Phenomena (UAP). He claimed that the department had "non-human" spacecraft in its possession, where "non-human biologics" had been found.
What's worth keeping in mind is that Grusch cited third-party accounts of this fact and does not seem to be a direct eyewitness or participant in these programs. The hearing was public, and only vague information that was not classified could be shared in it. After all, the main issue that necessitated the hearing was not the fact of extra-terrestrial life findings but the issues with transparency and accountability in the U.S. government.
However, this is far from the first time that the subject of UFO sightings was raised this year alone. The last time Pentagon released previously unseen UAP photos was in April, although they were accompanied by the All-domain Anomaly Resolution Office (AARO) assessments of possible origin. Several more high-altitude objects intercepted by the U.S., like the February 2023 Chinese balloon incident, were reported in the media as UFO sightings. By now, the general reaction to UFO-related news is perceptibly tinted with irritation and suspicion but the barrage of memes does not stop.
Crypto Degens on the Case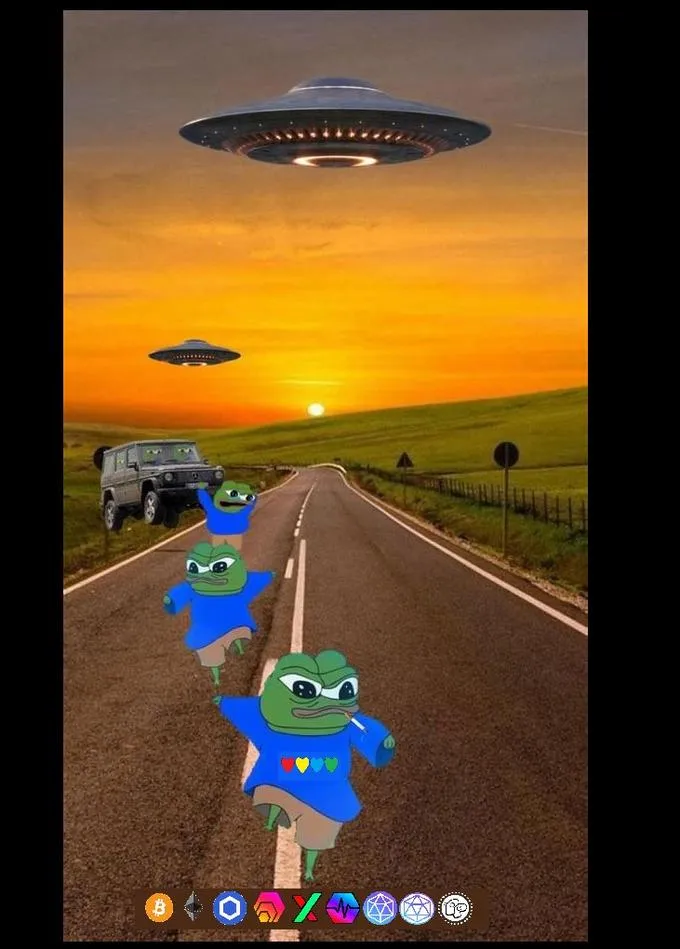 For sure, you can count on the crypto community to hop on any new Internet trend by minting new topical tokens. This time as well, as Cointelegraph reports, over 50 alien-themed tokens with tickers like ALIENX, UFO, and ALIEN appeared on the DexTool's radar.
Since the topic of intelligent life outside Earth has been a part of popular culture for centuries, obviously these fly-by-night tokens are not the first instance of alien-themed cryptocurrencies. Alien Worlds (TLM), a blockchain game, saw its token strengthen by 3.5% over a day and start an uptrend, U.Today reported. Kadena-based UFO Gaming (UFO) and the Arbitrum DEX AlienFi tokens have also been in the black since the hearing. Even tokens like AYYLMAO (based on a completely different alien-related meme) recorded relatively explosive trading volume and printed suspiciously massive candles.
In reality, the volumes attracted by these coins were not that remarkable by the crypto market standards. The largest coin to be affected is TLM, which is 322nd by trading volume and 416th by market cap on CoinMarketCap at the time of writing. The rest of the mentioned tokens trade on low-volume, low-liquidity DEXs and amass trading volumes in mid-to-low thousands even after the news. The numbers speak for themselves, and they are not saying that alien money would become something as big as "dog money" or even pure meme tokens. Anyway, there is still a lesson to learn from this case.
The Not-So-Phantom Menace
Speaking of suspicious activity, this trend highlights some of the pitfalls that every crypto investor should always watch out for. Let us go over some concepts that often get brought up when a similar trend emerges.
First and foremost, tokens that spawn overnight and allude to a fresh trend prey on FOMO — Fear of Missing Out. A commonly observed trajectory for such tokens is pump and dump: a coordinated inflation of the price followed by insiders selling the top en masse. Everyone else who was none too wise is left holding the bag because the token loses most of its value after the rug pull. You can see this coming if a token is a honeypot: it means the smart contract is programmed to make selling harder.
What if a trend or news brought an older project to your attention? Consider yourself luckier but we suggest you still do your research. Another crypto trend that is emerging right now is naming tokens after xAI, an upcoming AI-focused project of Elon Musk, or X, previously known as Twitter. This trend brought back the X token in spite of the fact it was a utility token of a now-defunct NFT marketplace and a DAO.
Conclusion
Let's be honest: aliens are not as beloved by the crypto community as dogs, Doges, or Pepes. Even though this trend was destined to be short-lived, it was still valuable as a lesson on how FOMO works.
We hope you enjoyed our rundown of this crypto trend; we regularly check the pulse of the crypto world like that in our blog articles. To stay tuned to these updates, subscribe to ChangeHero on Telegram, Twitter, Reddit, and Facebook.